Apple devices come with a high level of security, unlike Android devices. Forgetting the Passcodes of Apple devices is not new. Every iPhone or the iPad user forgets their device's passcode. There are many official ways with which you can recover a forgotten passcode of your device.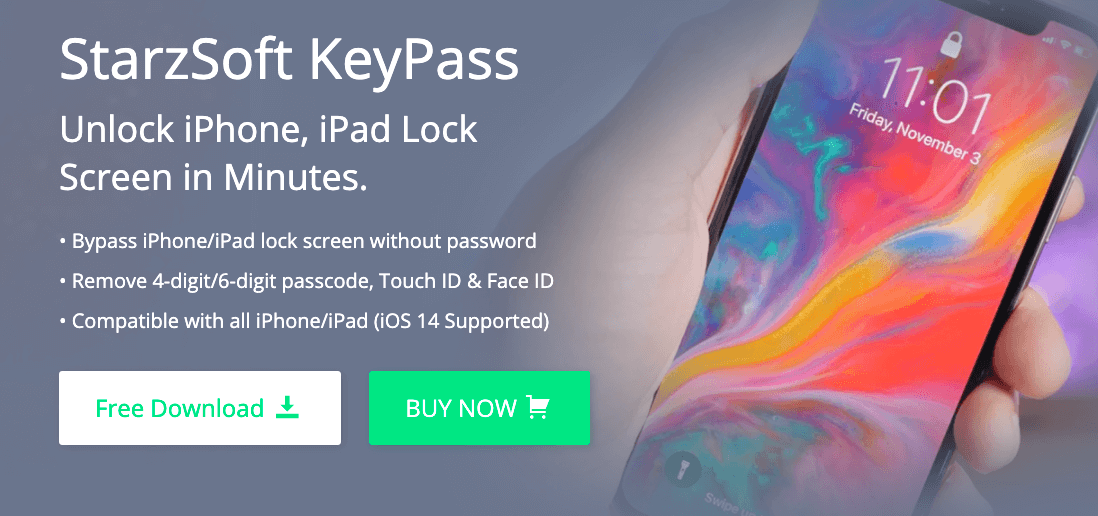 However, after trying out all the methods you can't recover the device's passcode, then you have to seek help from third parties. The StarzSoft KeyPass tool is there to help you bypass or recover the forgotten Passcode of your Apple device.
About Starzsoft KeyPass
KeyPass is a robust tool designed by StarzSoft for iOS users. The software is designed to unlock your iPhone, iPad, or any other iOS devices in a couple of minutes. It works well not only with the latest iOS devices, but it also unlocks older iOS devices instantly.
We know that there are many such tools present in the market. But this KeyPass software serves quite a unique user interface that lets anyone use this software to unlock the locked iOS devices.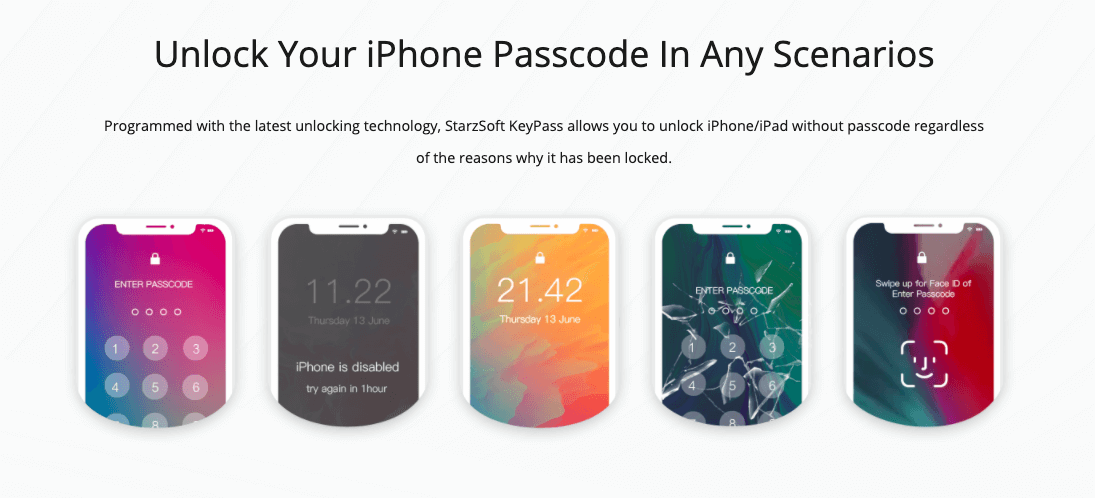 Why StarzSoft KeyPass?
If you are wondering why should we use the StarzSoft KeyPass tool and not any other tool to unlock an iOS device, then here's the list of reasons that clears all your doubts about using this tool.
Easy-to-use Interface
The software serves an intuitive user interface with no special configurations or skills required. Anyone can start using this tool with simple knowledge. We would let you know about how you can use this tool to unlock an iOS device later in this article.
Great Compatibility
Unlike other iPhone Unlock Software present in the market, the KeyPass software is compatible with all types of iOS devices. The software is designed to unlock iOS devices running on even older versions also. That means you can even unlock iPhone 5, iPhone 6, and other iPad devices running on older iOS.
98% Success Rate
The success rate for unlocking iOS devices is 98%. That means out of 100 devices, the software can unlock up to 98 devices.
Moneyback Guarantee
The company is offering a moneyback guarantee on their product. If you are unsatisfied with this tool, you can claim a moneyback and can receive the paid amount back to your bank.
What are the Key Features of KeyPass Software?
KeyPass is an advanced iPhone Unlocking Software designed with the latest algorithm to get you an unlocked iOS device. Here's the list of its key features which you should know before you try out this software.
The software comes with a free trial version for testing purpose
Bypass any iOS device such as iPhone, iPod, and iPad without a lock screen
The software can remove 4-digits and 6-digits passcodes
FaceID and TouchID locks can also be removed
It is fully secured and safe software
How does the KeyPass Software Work?
KeyPass Software helps you to unlock iPhone or iPad from your Windows PC. If you have a locked iOS device and want to unlock it, then you can get StarzSoft's KeyPass Software. The following steps will show you how you can unlock an iOS device using this tool.
Step 1:
First, download and install StarzSoft's KeyPass Software on your Computer system from its official website.
Step 2:
Launch the Software on your Computer system by clicking on its icon.
Step 3:
Now, connect a locked iOS device using a compatible cable to the USB port of your computer system. Make sure that you use the original data cable to make a connection here.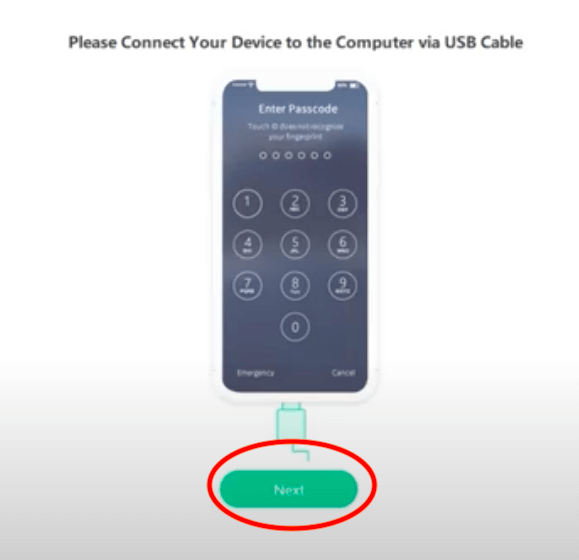 Step 4:
From the home screen, click the Start button.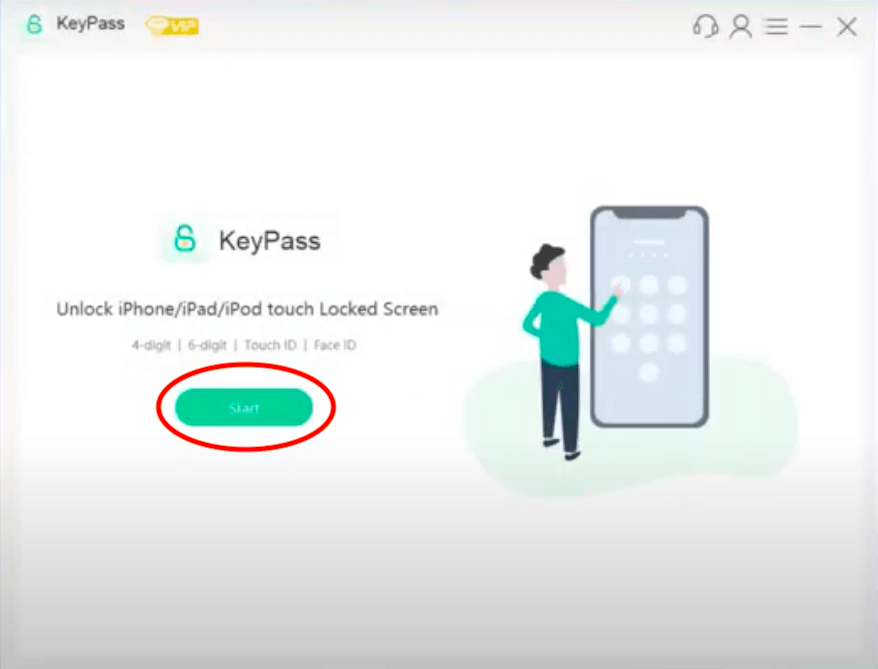 Step 5:
Once the device is connected, the system will recognize it and the software will ask you to download the compatible firmware for your device. Click the Download button to start downloading the Firmware.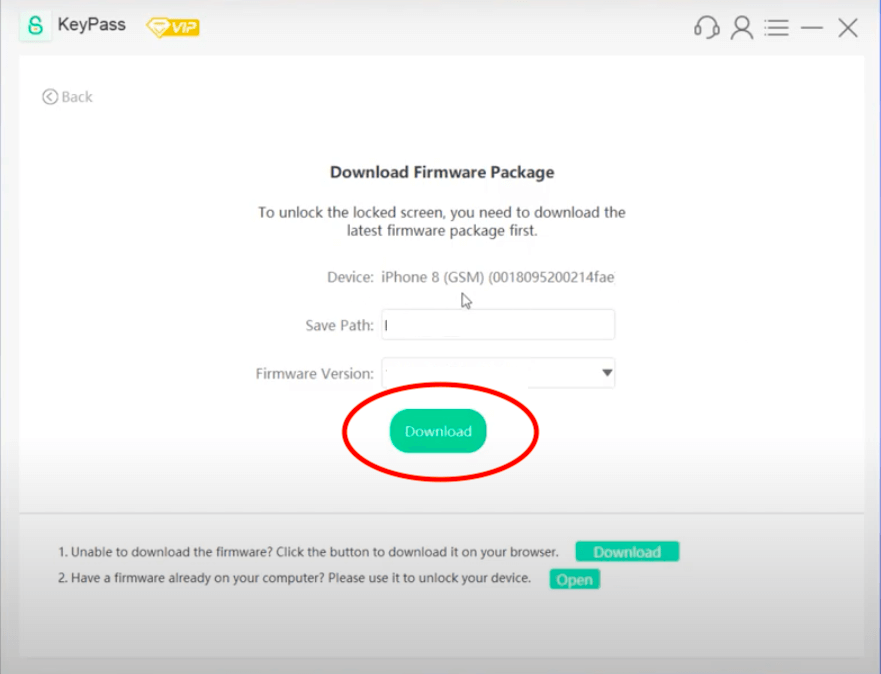 Step 6:
Once the Firmware is downloaded, click the Continue button.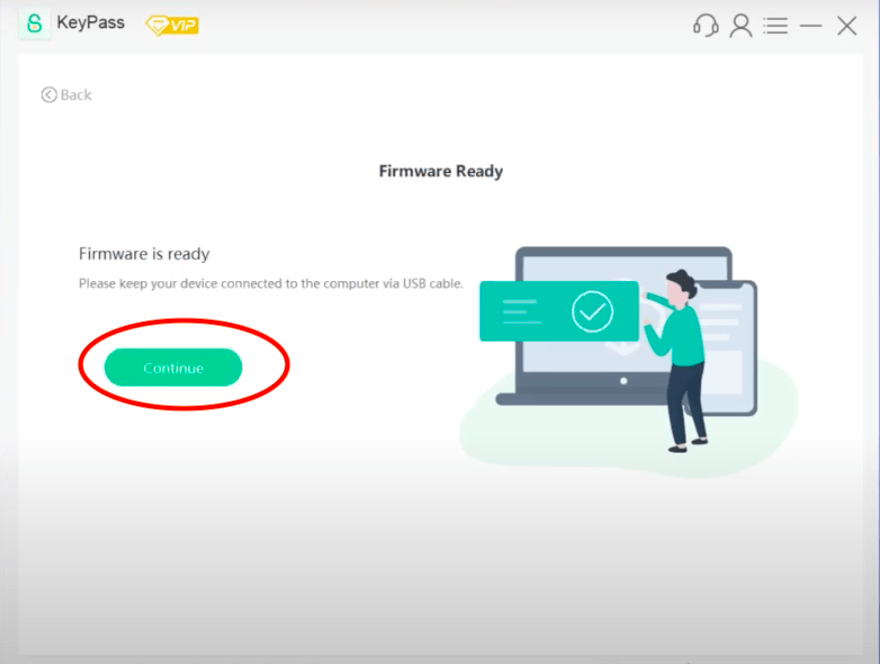 Step 7:
To unlock the device, enter the passcode 1111 which is the standard passcode used to unlock the iOS devices.
Step 8:
After entering the Passcode, the software will begin unlocking the device.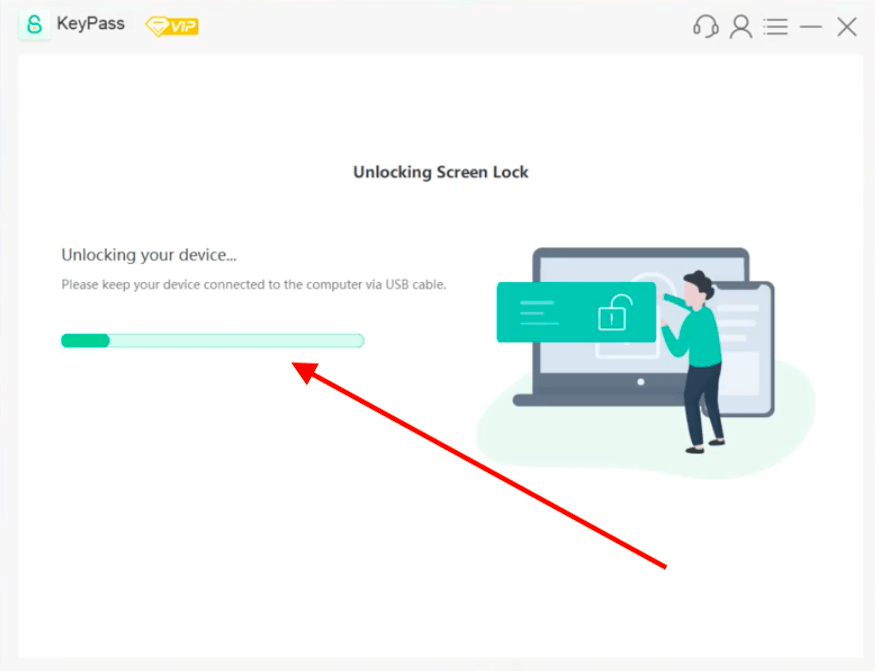 Step 9:
Soon, you will be prompted with a message "Unlocked Successfully" on your computer's screen.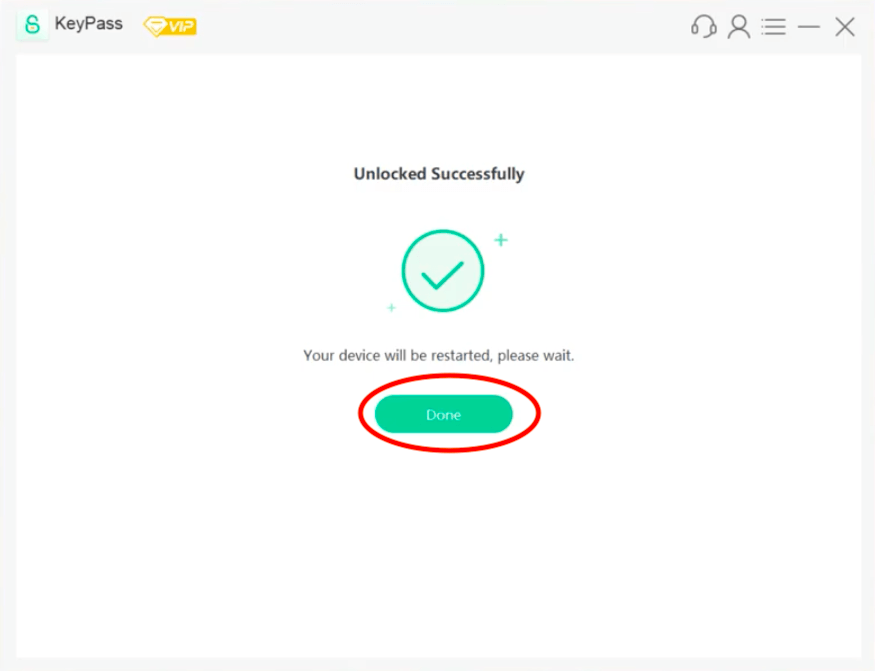 Congratulations! You have successfully unlocked an iOS device using StarzSoft's KeyPass Software. In other cases, you will be asked to boot up your iOS device into DFU mode. You will be guided with step-by-step instructions to boot up the device into DFU mode.
StarzSoft KeyPass: Pricing
StarzSoft KeyPass software is available for free with its trial version for those who want to test out the software and its functionality. The premium version is available with different license versions. The personal license with 1 device is $19.95, the family license with 3 devices is $29.95 and the Business license with the unlimited devices is available for $49.95.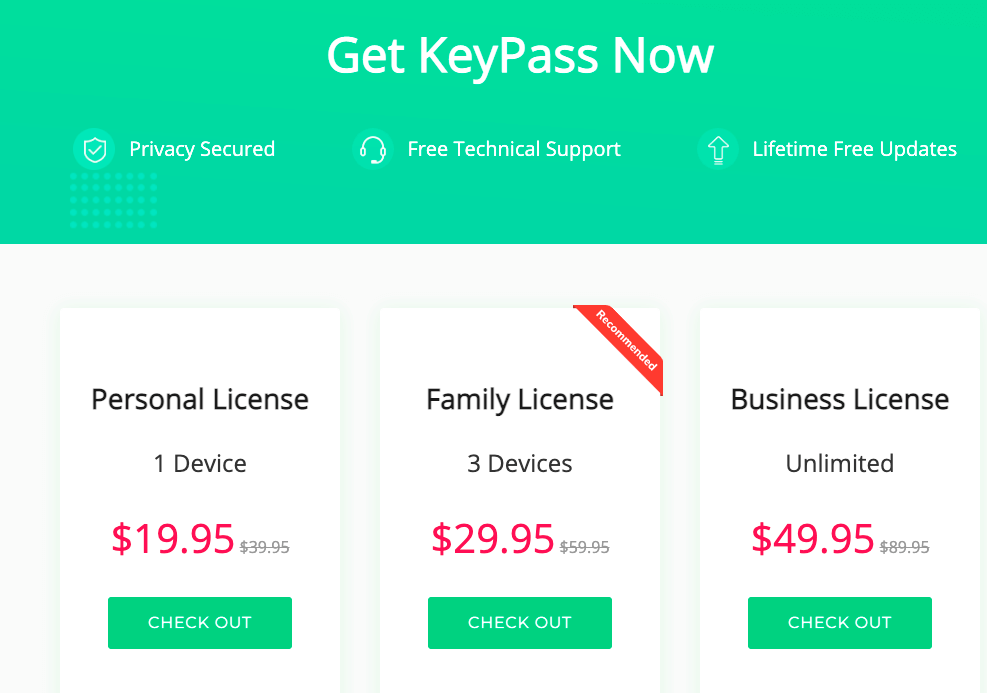 Final Words:
StarzSoft KeyPass is the top-rated and highly recommended software to unlock iOS devices. It's a great tool to make your dead iOS device alive again. If you are planning to establish a business of iOS device unlocking, then you should get the Business License of this software as it will give you good returns at the end.
The software serves an intuitive user interface with no special requirements. Know more about the software from its official website and give it try now. See how this software actually works for you.