If you think you can get the most out of social media by social media automation tools by merely posting on it, you are wrong. This space has much more to offer to help you upscale your business, but you need to perform other activities to reap the benefits. Additional activities include monitoring your follower's moves, actively engaging with them, and being visible to your potential audience.  
You will find many social media automation tools available online that will help you make the most out of this incredible platform. These tools have tons of features that make it easy for you to analyze the activities in your account and check the progress of your content. With the help of these linkedin tools, you no longer have to stress yourself out about when to post; rather, you can focus on other activities like – how to grow your business. 
From Linkedin automation to Instagram handling, you can perform all the tasks without issues. But to get optimum results, you have to be careful while choosing social media automation tools. Here you will learn about the top 3 tools that will help you get the best results out of social media:
TOP 3 Social Media Tools 
There are many paid and free social media automation tools you will find on the internet for social media automation but are all these good enough? Here is the list of 3 best social media automation tools that will help you in saving your time and efforts: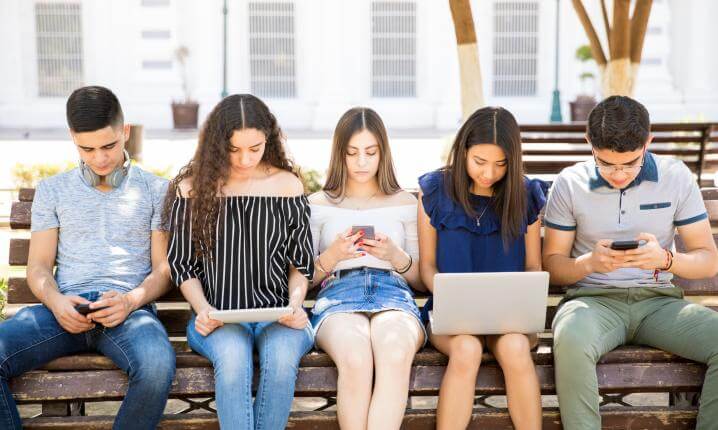 Octopus CRM for LinkedIn
When anyone hears the name LinkedIn, people just assume it is a professional platform where you can find job opportunities. But honestly speaking, LinkedIn is more than just a professional platform. These days it has changed into a space where people and brands interact and try to build each other up. 
It is considered best for freelancers, and small businesses whose primary generating leads on LinkedIn efforts depend on LinkedIn marketing. It has amazing performance metrics that you can share with everyone in the office.
For such conversations to become successful, you need a tool made just for LinkedIn. Octopus CRM is that perfect tool with the help of which you can gain the growth and advancement you always wanted. With the assistance of Octopus CRM, one can also evaluate your performance and see where you are lacking. Tasks that we can perform with Octopus CRM are:
Sending bulk connection requests

Build a strong sales funnel

Auto endorsement of more than one skill

Access to analytics like keeping track of LinkedIn campaigns and daily performance
Kenshoo for Facebook
Now known as Skai, Kenshoo is one of the most reliable social media automation tools for Facebook. It offers various marketing solutions that help its users create a marketing plan that will fetch desirable results. Kenshoo is an all in one tool that provides various features like :
Tools for keyword research 

Management of campaigns

Tracking the conversion 

Keeping a check on ROI(Return on Investment)

Managing of budget
Buffer for Twitter
Trusted by various well-renowned brands, Buffer is an effective and efficient social media management tool with the help of which you can streamline your brand's social media presence on various platforms. The best part about this tool is that it saves your time and cuts down the cost of hiring a new expert. This platform is split between three separate tools:
Buffer Publish

(For Publishing)

Buffer Reply

(Messaging and Social Media Monitoring tool)

Buffer Analyze

(Analytics tool)
You can also have the Buffer extension that is available on almost all the browsers, be it Chrome or Firefox. This tool is also available for use on smartphones, be it Android or iOS. 
What is Social Media Automation?
Ever since social media started to gain global acceptance, renowned companies have started seeing the need to be on this mega platform. According to statistics, over 3.6 billion people had actively engaged on social media in 2020. If these numbers keep growing at such a pace, there are chances that by 2025 there will be around 4.41 billion active social media users worldwide.
These statistics show how important it is for a company to mark its presence on social media platforms. But being just on social media will not help you get anywhere. You need to be consistent and creative enough to capture the right people's attention. You require social media automation tools to ease your work. 
Social media automation is a process through which one optimizes their social interaction using automated tools. It is very helpful for social media marketers to reduce the time spent on social media tasks. The tasks that one can perform with the help of social media automation are:
Scheduling the Posts 

Analyzing the social media account/page activities

Automatic Response feature

Repurposing of Content 
But this does not mean that you should always use automated tools for managing your social media activities. Automation tools are used to make social media an easy-to-deal platform. While some tools make your account filled with great content, others might make your social sites look boring and lazy. 
For example, the use of paid bots. Usually, the function of these bots is to like, comment, and follow, but the robotic-sounding lines of these bots can be recognized easily by anyone. So, in such cases, one should try to keep social marketing automation tools aside and create a natural bond with their audience. 
Now that you know how important is social media automation let's see how can you automate your social media:
How Do I Automate My Social Media?
If you think that social media automation is about saving your time, you do not entirely understand this concept. The conversion will happen automatically when you are good with your automation strategies. So automation and conversion are just two sides of the same coin.
So, let's understand how can you automate your social media:
Automate only when necessary:
As automation helps make your life a bit easy, one might get easily tempted to try it. But it would help if you understood when it is ok to automate and when it is not, especially when it comes to social media. Social Media is an interactive platform where people converse and create great bonds.
Using automation tools all the time and for everything might not be a great decision. To make sure that such things should not happen, you must:
Automate the content for your viewers:

You can use tools that can help you provide your audience with reliable content when most of them are scrolling through the internet. This will lower your stress levels of being constantly active on social media and help you target the right audience. 
Make sure to avoid using automation tools in customer interaction:

Customer interaction is the most personal way of having a one-on-one conversation with people who have made your business work. It uses bots to answer customers' queries or reply to their comments. But, unfortunately, you will not be able to make that beautiful connection. So, instead of using any tool, try replying to the customer's problems in your unique way. 
Choose the tools carefully:
Several online tools are available to automate your tasks, schedule your post, and perform all the necessary tasks. But not all tools are good. So, try several social media automation tools before settling down with one.  
Make a proper posting schedule:
Make it a point to choose an ideal time for posting your content over social media and stick with it. Instead of just changing your schedule from time to time, you can choose a specific slot and stick with it. 
Stay active:
It is not feasible for everyone to stay in a conversation with everybody all the time. So, this is where you need automation tools. These tools will alert you of that specific time you have chosen to converse with your social media followers, either by replying to their comments or text messages. You can choose this time to do whatever you want to do on your account. 
Since automation tools will be managing most of the work, you can use the free time to engage with others and form close bonds. 
What Are Some Benefits Of Social Media Automation Tools? 
Social Media is a vast platform where you will find new advancements daily. Due to this, it gets hard enough to keep and manage everything independently. This is where advanced social media automation tools come to light. These tools not only help you in saving time, but there are many more benefits too that make it necessary to bring automation tools into use daily:
Increased brand presence and engagement 

Accurate reporting and collection of data

One can set up event reminders on social media to ensure that you do not miss one 

Helps in managing different platforms at one time

Automatic alerts to remind you regarding actions that need to do be done on social media

Advanced division from targeted marketing to defined groups

Smooth management and less time used on planning out marketing tasks

Reliable reporting and analytics