Screening companies help organizations stay safe by revealing potential red flags about current and future employees. They can also serve as a great tool to help you find people online. When selecting a provider for your needs, it is important to consider their reliability, ease of use, cost, and the types of background checks offered. Here are some of the best sites for conducting background checks.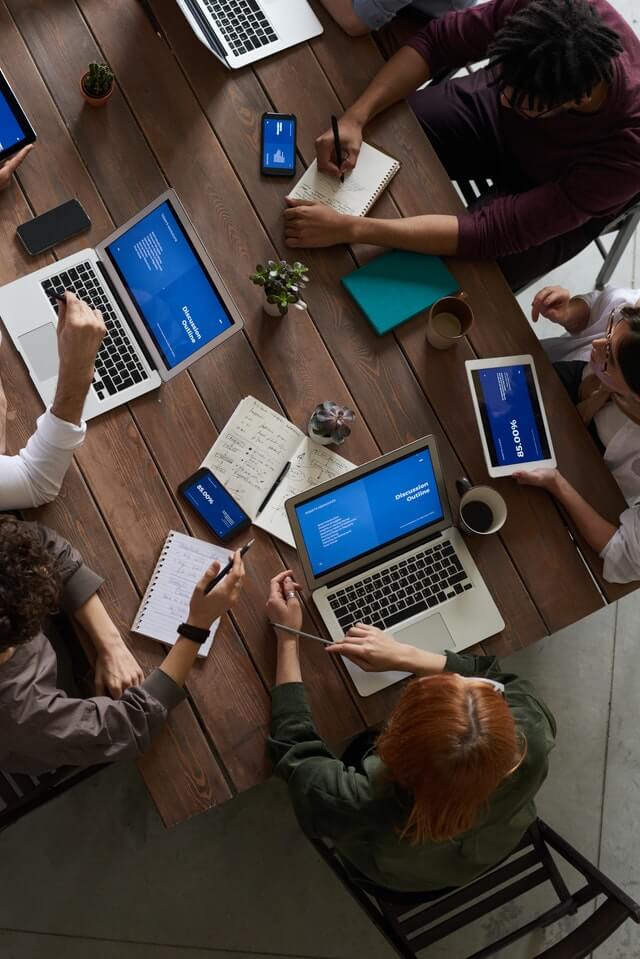 InfoMart
This reputable pre-employment background check provider has very fast turnaround times by industry standards – up to two business days. In that timeframe, they can carry out an in-depth background check report with valuable data based on the requirements set out by the client. This provider is an excellent option for small businesses. What's more, their customers appreciate the intuitive online portal, transparent fee structure, lack of minimum requirements, and specific checks provided.
Any company can approach Infomart to request a background check. Specifically, their services are most suitable for businesses specializing in car manufacturing, food services, sharing economy, education, finance, healthcare, entertainment, retail, hospitality, sports, production, and transport. Furthermore, they have a friendly and competent customer service team. Startups and microenterprises who need a small number of screenings will find this service a great option because there's no minimum checks requirement.
GoodHire
GoodHire offers background check services to organizations of all sizes and in all industries. What's more, its checks are fully compliant with the relevant legislation. On that note, an employer is required to use an official consumer reporting agency to run an employment background check.
Moreover, GoodHire has a user-friendly interface and a clear fee structure. Its services are best suited for companies specializing in retail, construction, technology, staffing, and healthcare. To get started with them, you will need to have your organization verified. Then, you can request a background check on their site, and your results will be available online, too. Furthermore, the individual who will undergo the background check will also need to provide their consent, which can also be done online and saves a lot of time  to the check electronically.
Checkpeople
Checkpeople is not a consumer reporting agency, but it's very useful and very effective for unofficial checks. In addition, it's an excellent option for reverse phone lookup. You can use this service to enter a phone number and see whom it's registered to, as well as find this person's email and, possibly, even their mailing address. Checkpeople's state-of-the-art software checks millions of records nationwide for property ownership, criminal history, business affiliations, as well as their personal and professional information. In addition, it can confirm someone's address history, retrieve birth certificates, marriage certificates, divorce certificates, and current contact information.
Moreover, Checkpeople also carries out accurate and automatic searches of state, federal, and county databases. It provides access to court decisions, bankruptcy information, and even information on personal injury cases.
PeopleFinder
This service offers reverse phone lookup and detailed search reports using cutting-edge technology to generate nearly instant results. It can help users find their lost friends, classmates, or coworkers through the search function. You can also use it to look up a new partner or someone you met online to verify their identity. Accordingly, using this service, you can learn about their financial and criminal history, if such exists.
In addition, you can also run an address search if you're planning on moving to get details about your new neighborhood and, more importantly, about your new neighbors. By entering an address, you'll find out who owns the property at the specified location. However, the speed of this service is its most important advantage – the site will generate your report almost immediately.
B&B Reporting
This company has been on the market for more than twenty years. Their criminal record hit rate is above the industry average at just under 20%. Furthermore, their cloud-based platform makes it easy to order and download screening reports. The required payment depends on the type of records you want to find or verify. As such, the amount charged for their services is determined on a case-by-case basis. However, B&B Reporting doesn't charge an initial setup fee. Like other companies described in this article, they send job candidates electronic consent forms to complete before carrying out the background check.