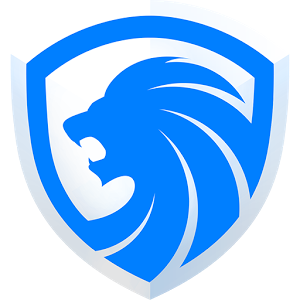 Leo Privacy Guard is the most convenient app for keeping personal data protected and secure. It may protect over more than millions of people to inoculate the private record by locking it using code or pattern. It is a complete package for the users as it not only lock and protect your information like photos and videos but also speed up your phone by scanning to locate the loophole, manage all your bank cards leaving them secured at one place. Also the QR code will save your time by scanning e-card and saving to contacts. Privacy Guard checks your phone for any of the security issues and also provides wifi security to the system. So now you can dump all your worries and install this app called "Leo Privacy Guard" which will definitely amaze you with its wide features.
Leo app was designed to keep away the eavesdroppers who may interest in your private information. This app may relieve you from all the worry and stress. This utility app was developed by LEO Network Technology Co. Ltd. And rated 18 for unrestricted web access. The latest version 1.6 Leo app is only 15.7mb in size and thus does not consume much of the space in your storage system nor it swallows the battery. So that is a plus point of this app. Let us now discuss about this app in more profound way. Some of the attributes are-
Lock message block
Secure your call logs and contacts
Lock Phone Gallery
Hide Private Photos
Hide Videos
Lock the apps like Facebook, Facebook Messenger, whats app etc.
LEO Privacy Guard Review
All these were some of the attributes of this application, it enables the user to lock all the private data kept in their phone. You can enable the lock on anything and everything on your phone may it be from messages to your additional apps added to your system. So it is that penny plain and let the user secure and hid their data from rest of the world keeping the information safe. Now if you are thinking that these are enough of the things to convince to install this app then i'm sorry to annoy you for this but we are not just finished here, these were only the basic features of this app. As I told you this app is going to amaze you and it is definitely worthwhile. It is just the beginning of the tour of app you have been waiting for. Here are some of the stunning features of this app:
Privacy Status
It is a reliable feature that scans your system and finds out the privacy loophole. Also it provides you the feature to scan for wifi network connection you are working on, making it secure and robust to use.
Choose a Passcode
You may choose a secure password, it may be a pincode or pattern lock. This app can also lock the secured data automatically by time or location. You may also hide selected photos and videos or messages, which may be confidential to you, that you don't want others to see.
Customize Lock Mode Theme
You may choose the theme suitable for your lock screen.
Boost Up
It ends up boosting the system making it more robust and convenient by clearing and trashing all the junk and cache of the system which may result sometimes leading your processor to threat and slowing down the iOS.
This app not only looks good in appearance but also works as a complete package for the user. The user need not to go anywhere else to keep his data safe and protected from the outer threats. Most importantly it is user friendly and a steady safeguard keeping all your data and information bugs free. If in case the app does not work properly then in that case you need to make sure that the access has been provided by the user to the application in order to let it work in a proper manner. For example, go to your settings and allow access to the app to use your gallery for the photos you want to hide. So it is clear now that this app is efficaciously expedient, so just grab it.