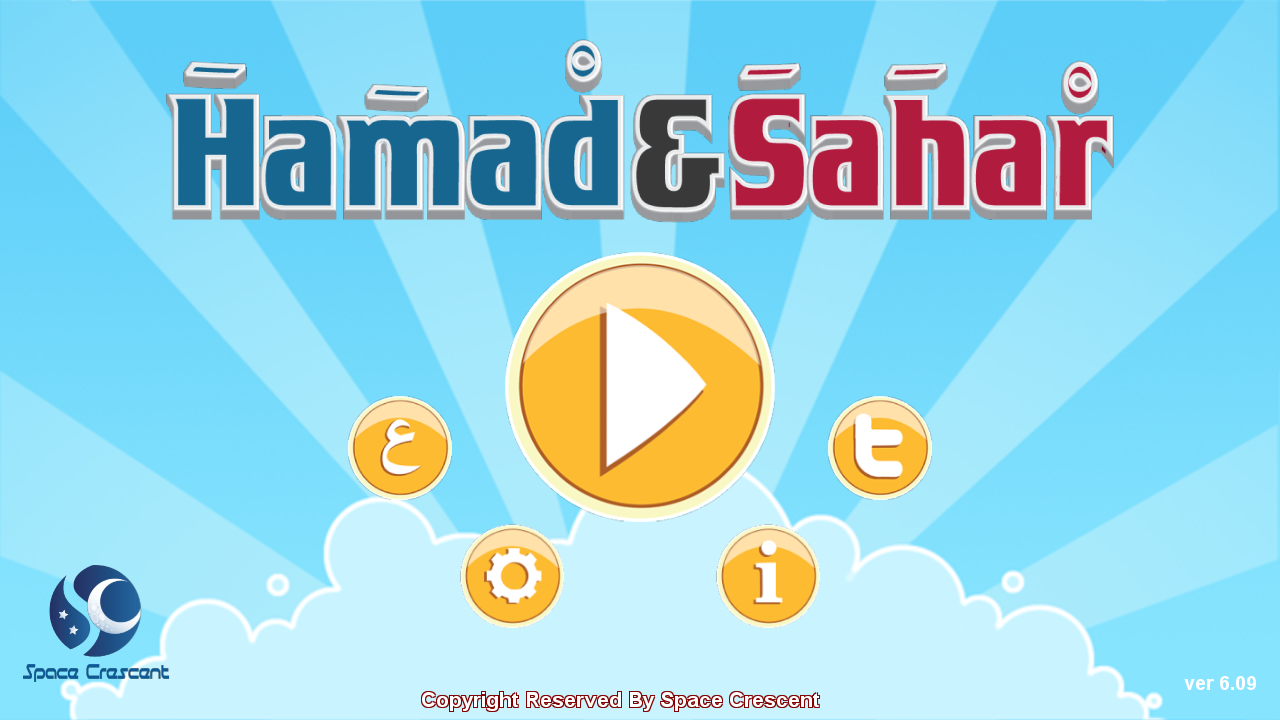 Hamad and Sahar is a Space Crescent product which provide you surface to explore the world of Arabian Folktales. A story of a Brother and Sister. You can choose any one of the character. Hamad and Sahar is just like an Arabian version of Mario with some nice graphics and some cool sound effects with some new idea and different story line.
Top features of The Android Game
A new story line to explore the world of Arabian Folktales, story of the brother and sister. New outfits and secrets (we have to find out some keys to unlock the lock to go to next step). Finding keys is really Interesting and puzzling (sometimes). This game is having 30 levels and with increase in each level graphics and obstacles get better and better. Story line and ending of game is quite impressive and different. This game supports two languages English and Arabic.
Story Line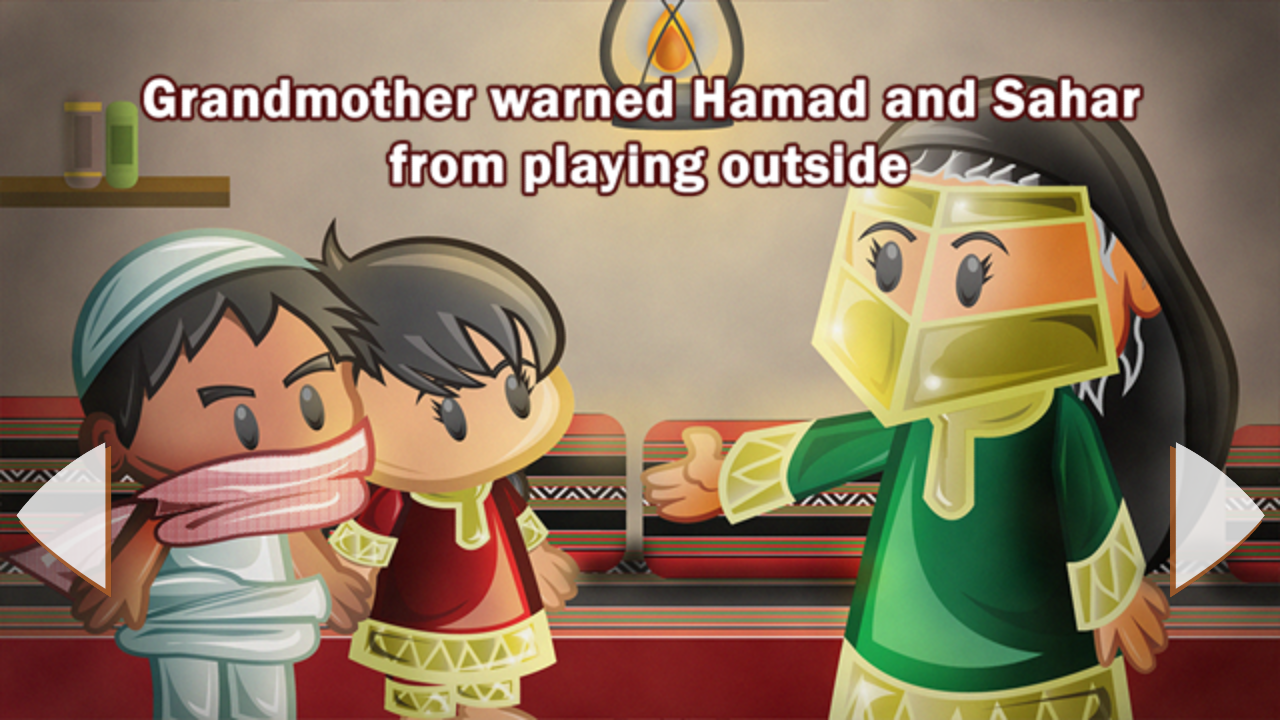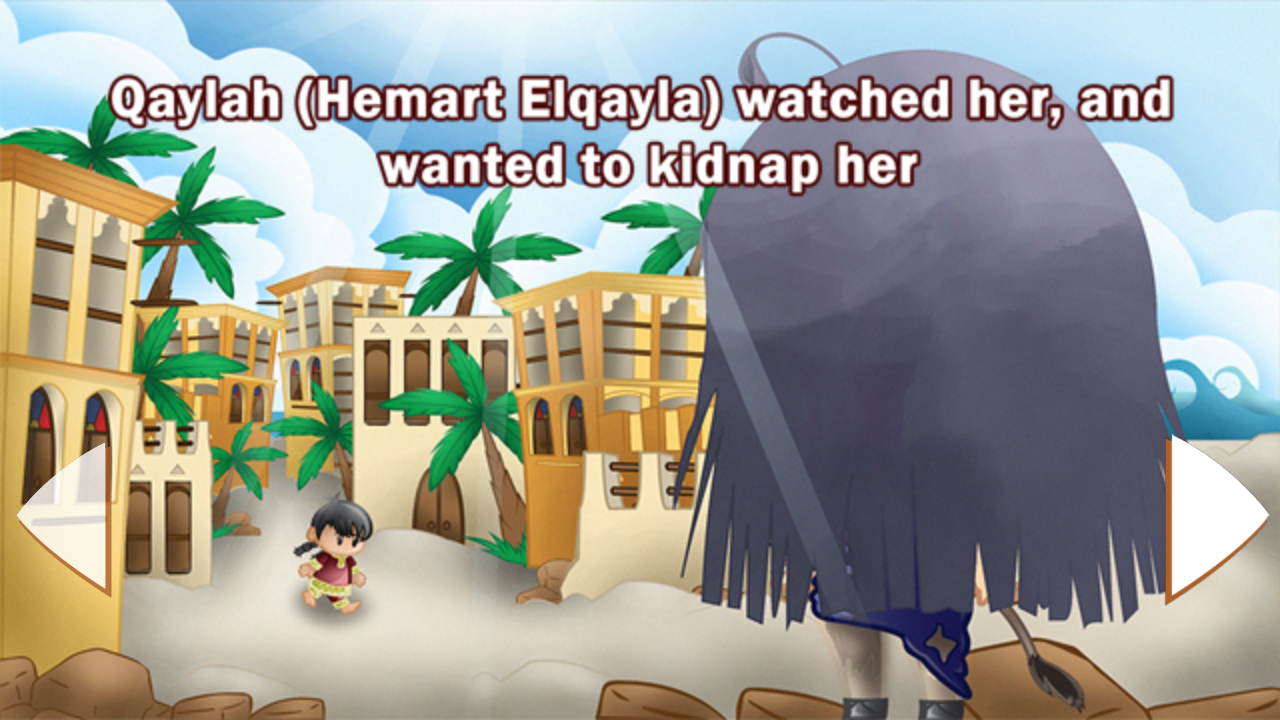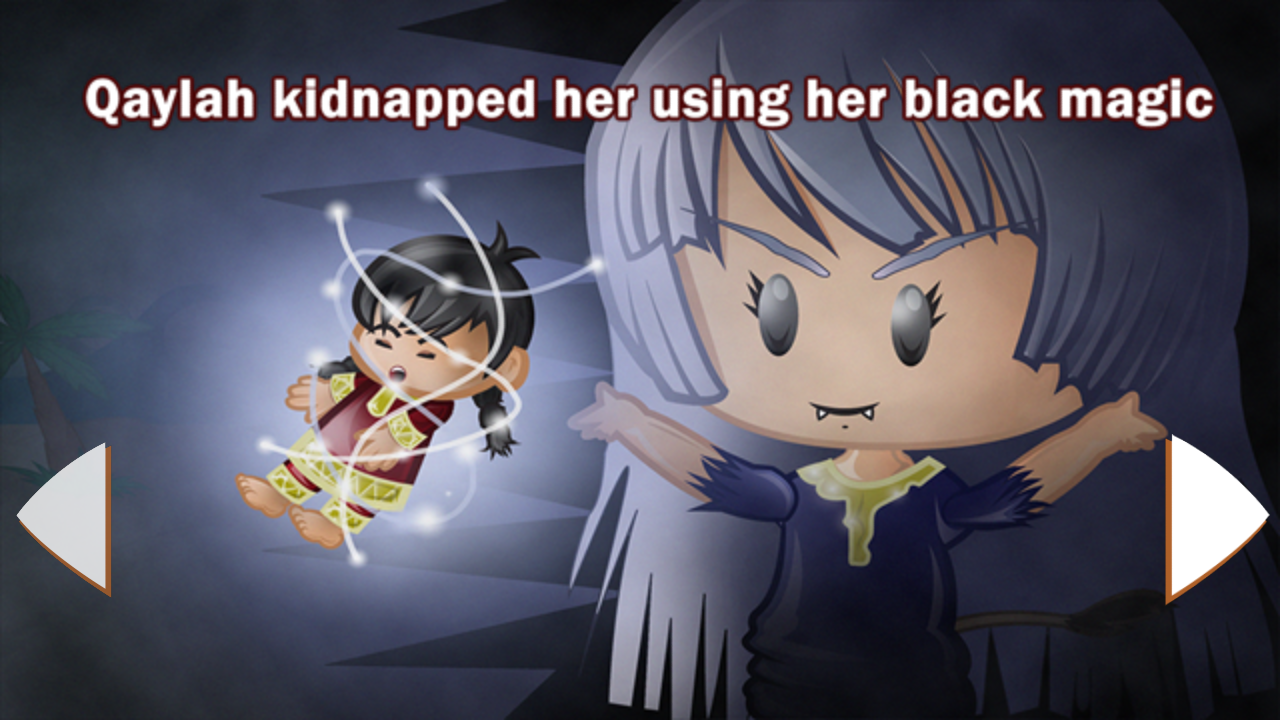 In starting Grandmother warned Hamad and Sahar not to play outside.Sahar did not listen her grandmother and went outside to play .Qaylah (Hemart Elqayla) saw her and wanted to kidnapped her. And using black magic Qaylah kidnapped Sahar. From here the storyline revolves around Hamad which clears many level to reach to final round to safe here sister from Black magic crystal.
Graphics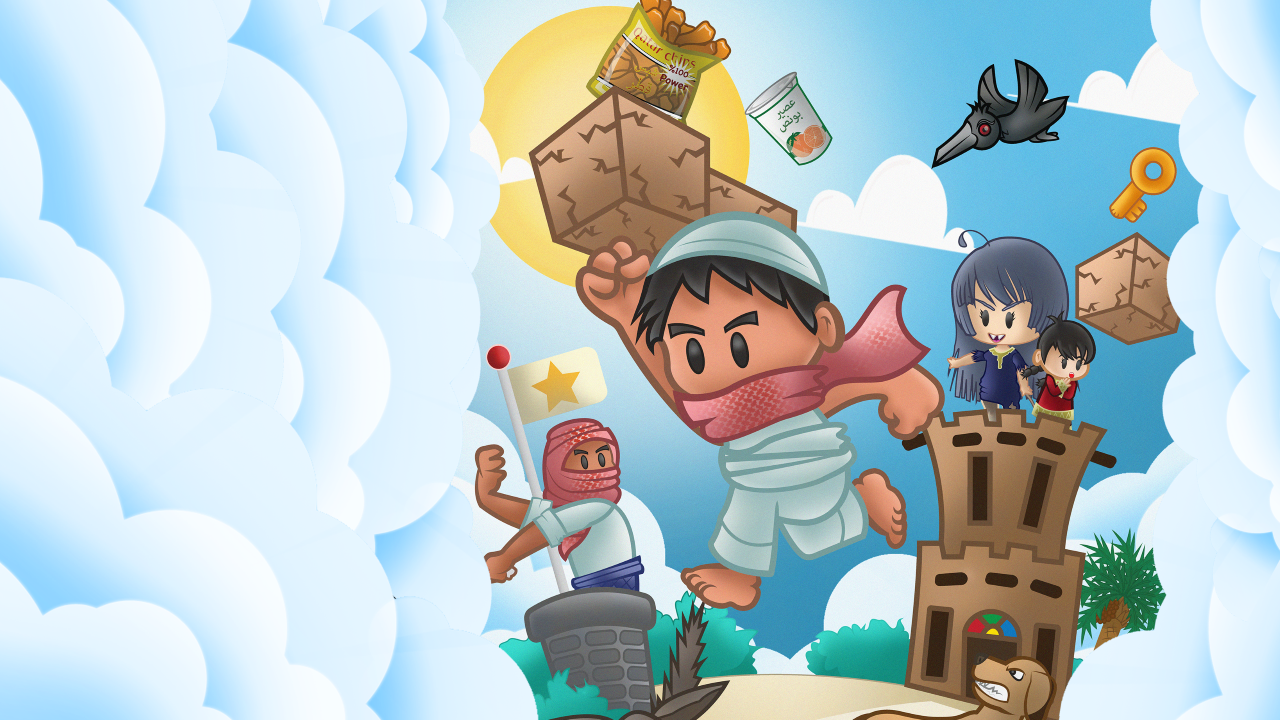 This game is very much similar to Mario series. This game we can say is an Arabian version of Mario. While playing this game I feels like I am playing the Mario with some twists. Uncle wearing red and blue colour dress is replaced by a cute boy having typical Arabian dress. Unique enemy's characters.
It is like a Middle East version of Mario. Like Mario You can Bump your head over blocks to get some interesting stuff like coins, slingshots or power booster. Collect more and more coins to gain points and increase your score. You can jump over these block to move further. You have to use springs to jump high, using springs are highly recommended as they only don't help you to move up and earn coins but they also help you to find the key. Like Mario we are having different obstacles in form of different animals like cats, birds, dogs etc. and can use slingshots over them. We do have some enemies in the form of human characters and we can use slingshots to get rid from them they will chase you with cycle or with help of the car you have keep you alive if you can, enemies like zombies also exists in this Arabian Tale . Unlike Mario this game requires to collect key for each level to move further and finding those key is interesting and tricky part of the game. This game is having 6 different world to conquer The Village, The Beach, Ramadan, The Desert, The Storm and The Ruin. Fighting with the Evil Bosses is very difficult but entertaining task it thrills you through the end of the fight. This game gives you feature like saving the game so that you can resume from same point where you left last time.
Conclusion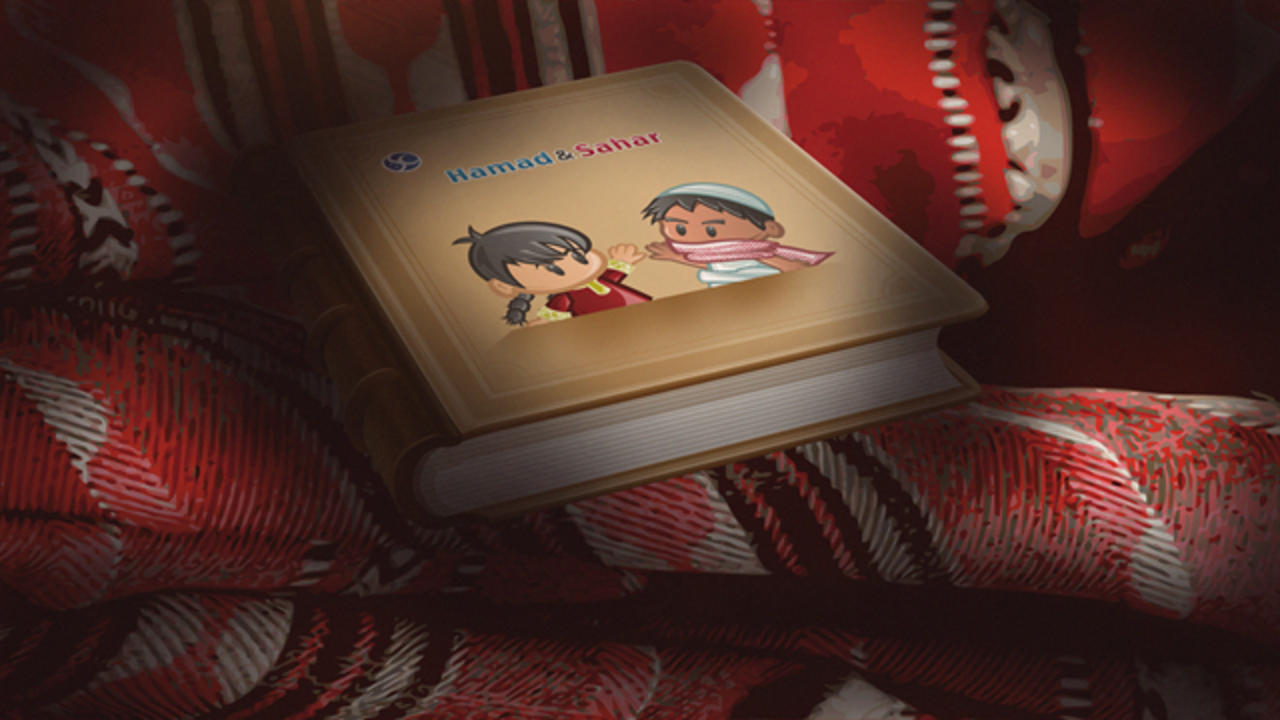 Many games are there in the market similar to Mario but this game is quite different .This one is ahead all those games in the market in fact amazing graphics, sound and unique storyline is giving tough competition to Mario. All the hard work done by the development team is shown in the game. While playing it I felt some glitches but the amazing graphics, sounds and unique storylines overcome that. This game works smooth but sometimes it lacks in controls but as mention it does not matters. This one will bring back your childhood memories of Mario. Also it's very entertaining and must recommended for both children and Adult. This package is free but I felt that game size should be small. As it's free and hence ads are added. Space Crescent is really doing a good job I must say keep it up and keep on improving this game .Last verdict blindly just go for it.