In today's mobile devices market, the iOS platform has strongly risen to be the second most used platform and it's easy to see why. It supports the distribution and installation of millions of useful apps that ease the day to day activities we do. TweakBox is one such app and we're going to highlight details about it below.
What is TweakBox?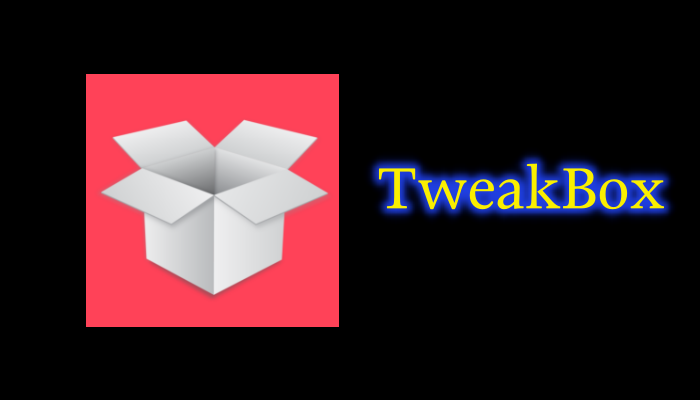 TweakBox at its core is simply an app store that gives its users access to thousands of iOS apps but with a little bit of a difference to them.
The apps available on TweakBox have been tweaked and modified so as to achieve the optimum level of use and best user experience.
This also means that users can be able to access premium apps that are normally hard to come by not unless one resorts to jailbreaking their phones.
Jailbreaking has, however, proven to be often unsafe and detrimental to Apple Devices. This fact is also a big reason why TweakBox was developed, to ensure you can access apps safely and securely without harming your phone.
How to Download TweakBox ?
To download and install this app on your iOS device, simply follow these steps:
Open Safari browser and go to Download TweakBox. This takes you to the TweakBox download page.
Click on the 'install' tab and confirm your decision on the prompt that follows.
The app is then downloaded and installed on your phone.
Click on the app's icon to start it.
You'll get a prompt stating you can't use the app until you 'trust' the developer on your phone. To do so, do the following:
Open settings and go to the 'General' tab.
Select 'Profiles and Device management' under this tab and here you'll see the developer's name. Click it and select 'trust', then 'trust again' on the following prompt.
You're now free to use the app and gain access to its vast choice of apps.
Why do you need TweakBox?
Building on the section above, we'll now take a better look as to why TweakBox is an important and useful app to have on your phone:
Access to tweaked and modified apps
Often apps come built 'rigidly' so to say and offer little in terms of modification for its users. With TweakBox however, you can gain access to your favorite apps which have been modified for the best user experience.
Access to premium apps
Many of the premium apps for the iOS platform are expensive and inaccessible to many users but with TweakBox, you can easily install and use them to their full capacity.
Cuts the need for jailbreaking
In order to access premium or modified apps, jailbreaking was often a step that was first needed to be taken. With TweakBox however, you don't need to do so and as such can keep your phone safe, secure and damage-free from the negative effects jail-breaking often brings about.
Safe and Legal
TweakBox doesn't violate any of iOS security or legal policies. As such you can confidently use it without having to worry about your phone's warranty getting voided.
How to Fix Errors:
Here are some of the common errors you can encounter and how to fix them:
Delete TweakBox from your device and re-download it afresh from the website.
Go to General Settings and under Profiles tap on TweakBox and select "Trust".
Open settings, then select Safari and tap on 'clear website data'.
How to Delete TweakBox:
If for any reason you don't need TweakBox on your phone anymore, deleting it is a simple process. There are two ways to do this:
Simply find the icon on your home screen and long-press it. An 'x' will appear on the top corner of the icon, tap it and select 'delete' and the app will be removed.
Delete the App's Profile from the General Settings tab.
Conclusion:
Highlighting the main point about TweakBox, we see it:
Allows you access to thousands of safe and secure tweaked apps.
Gives you access to premium apps for free.
Is easy to use and install.
Is also available on the Android platform as well.
With these merits to its name, it's easy to see why it's a useful and widely regarded app that proves both essential and beneficial to your iOS experience.