Android!!the operating system which doesn't need much introduction. The fact about android is, it gets popularized with the Google play store, which offer a tons of apps. Right? Hope you feel the same. We got introduced to tons of chatting clients which are built for same purposes but with different interfaces. Today I am going to introduce you a new android application which will enable you to edit the send messages. Don't be confused, you heard it right and it was absolutely true. Just go on through the review of the app.
what is reTXT?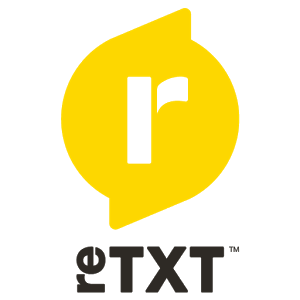 reTXT is a recently developed android application to fulfill our needs. The name itself describes the usage of the app. It was used to re change the already sent message. It was an instant messaging platform through which you can share media and deliver messages without worries. The following features of reTXT makes me it to introduce for you.
Features of reTXT:
Before discussing about the features of the application need to share something about the working of the reTXT. It works on advanced end to end encryption technique and the message/media can be only view-able by the recipient.
1)Edit sent Messages:
I had already discussed, we got introduced to tons of instant messaging platforms but reTXT was something to give it a try. You can change the message which was already the recipient. One more thing, the edited or changed message will be appeared on the both ends. It makes you free from worries during messaging.
2)Delete sent messages:
Be a bit careful here, every chatting client allows you to delete a sent message and the sleeted message gets deleted from your end. There will be no change and the message will be viewed from the other end. ReTXT allows you to delete the selected message on both ends and the original message will be completely deleted for sure.
3)No need to message again, To make a clarity:
Yes, we never chat with a single person right? Frequently our hands goes on wrong words and the message was delivered with misspell.reTXT provides an option to swipe which mean the recipient needs a clarity over the last message. Moreover it saves our time.
4)Leaving and entering the groups is of your choice:
We are provided with an option to make group chat in every application. We can leave as per our choice but if you want to join again, you should be added by someone.reTXT too provides you the similar features but it was some more advanced. You can leave and re enter the group as per your wish. You can reenter the group on your own and it sounds really cool.
5)Privacy, cross-platform and sync:
reTXT completely secures your data as it was builted with end-end encryption and so it is safe. It is platform independent. People who are using different platforms can be grouped into a chat and more over you can be delivered with messages, media in no time and with accuracy.
6) Calling:
Messaging and calling are completely different. It better to have a call now to your best buddies and that is for free, sounds cool.ReTXT allows you to call to your contacts and more over we can make a group call too by tapping.
I hope these features are more than enough to start a worry free chat!!yes? lets import it to our devices.
Procedure to install and run the reTXT:
1)First you should own an android to enjoy the benefits of the reTXT, if you own just go on.
2)Browse to Google official play store, and search for the reTXT, its completely free to install the application or click here to import the app from the official sources.
3)Check out the icon twice,before installing the app and you are recommended to go through the readers agreement and then accept its terms and conditions.Click on install and get the app on to your screen.
4)Run it and sign up for it.
5)Email/Mobile number are more than enough to use reTXT. I simply suggest to go with the mobile number as it was bit easy. All your contacts are automatically updated. No need to create contacts in particular.
6) You are done.
Conclusion:
If you are bored with the routine chat apps, then I suggest you to go with this application and its worth too. There is no wrong and it costs nothing to give it a simple try. Let me know your queries and feedback's in the comments section.