Smartphones have taken over the world and everyone has a smart device in their palms. Productivity is an essential part of any employee, freelancer, business people, and entrepreneur. You can find millions of applications for your smart device on app stores, and among them, we have IAmProductive app.
What is IAmProductive?
Allow us to explain IAmProductive in a short description. In short, IAmProductive is a great time management & tracker tool. The developers designed it for self-help by adding a diagnosis tool that assists you in getting rid of unproductive times. It helps you to focus on what really matters.
A simple application that keeps a track of the unproductive times, time management, productivity tracking, and more. If you are someone who is planning to save time and invest it on better things, then IAmProductive.
How Does It Work?
We will get to the features, PROS, CONS, and important things that you need to know about the IAmProductive Android & iOS app.
First, allow us to show you how does it work.
Step 1: Download the application from the official website https://iamproductiveapp.com/ or Android and iOS app stores.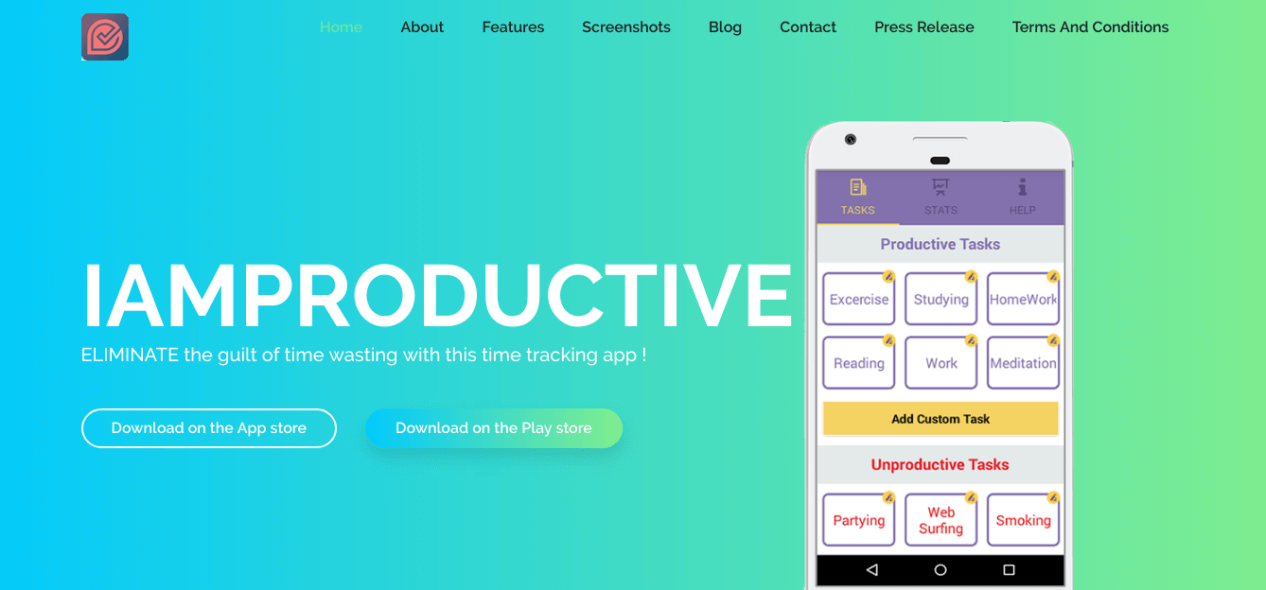 Step 2: We assume that you have downloaded the app and installed it on your device.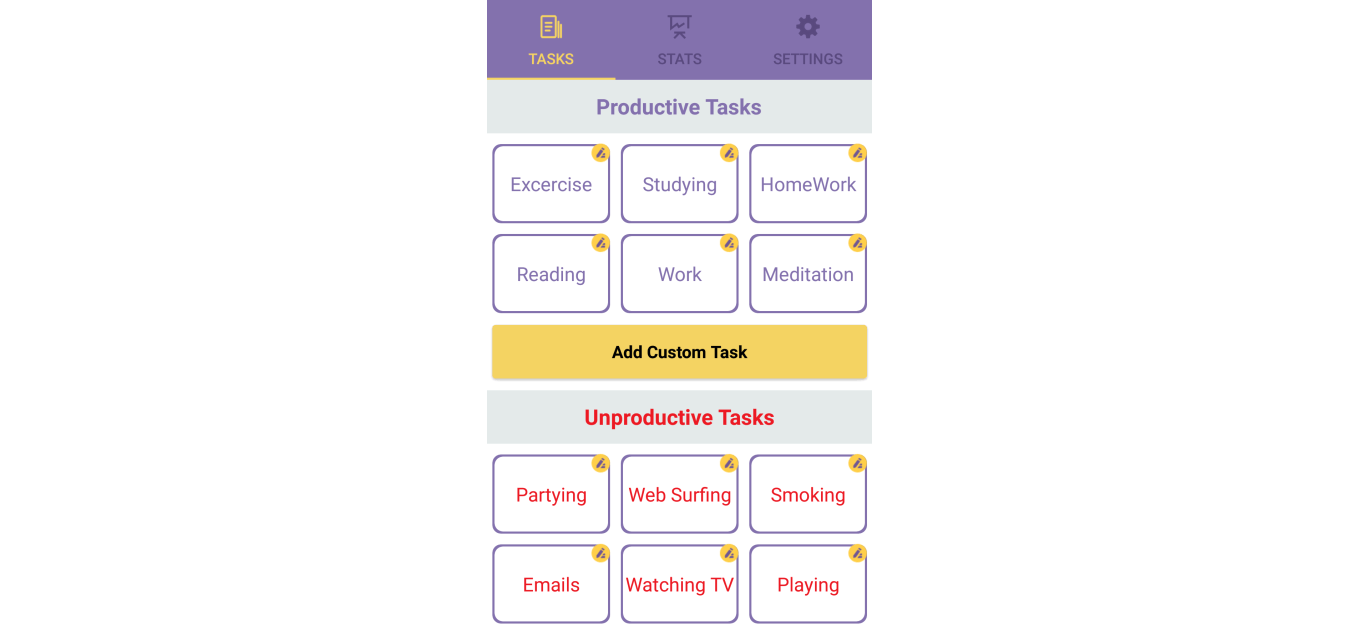 It has a productive task like Work, Study, Homework, and more.
You can select an unproductive task like Browsing, Watching videos, Partying, Playing, and more.
There is one more task called "miscellaneous task" that consists of short breaks, eating break, bathroom, birthday, long break, and more.
Keep in mind that you can add custom task as well under three tasks.
We have selected "work" because we are working right now.
Step 3: Click on any task and you have a pop-up confirming the task, and tap on "YES" to continue.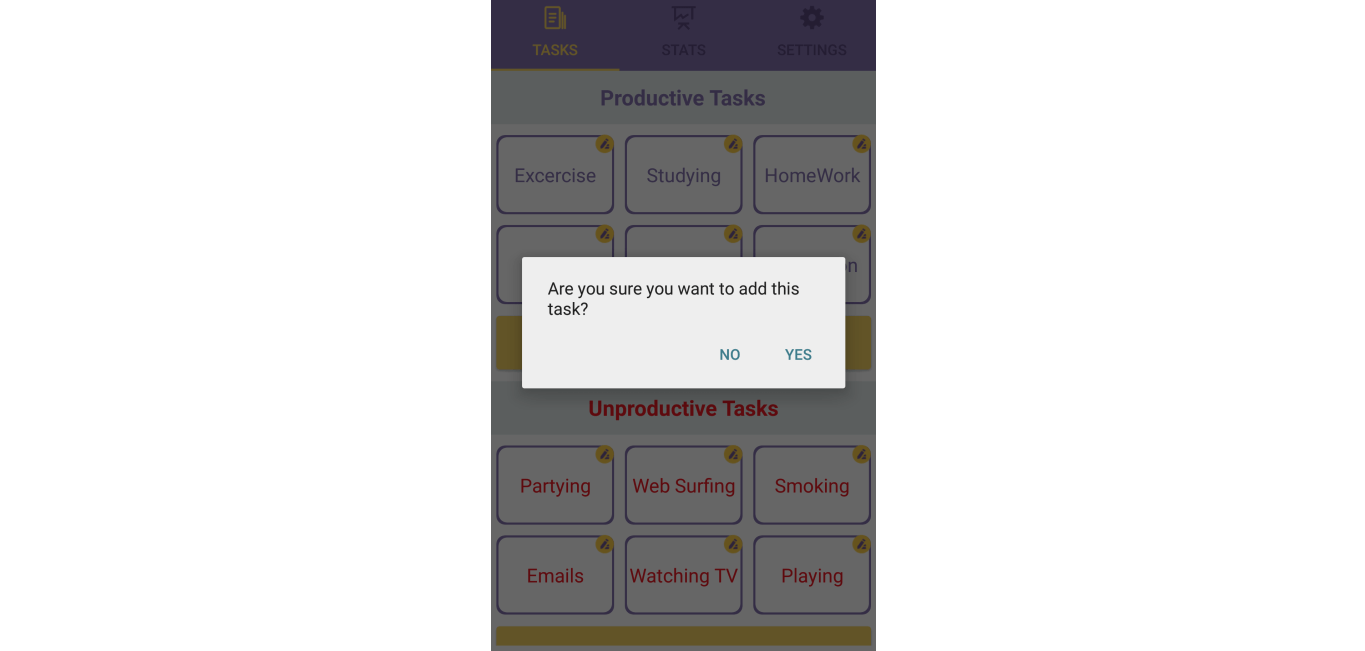 Step 4: The task begins in the dashboard. Remember, the dashboard will have every task that you add for the day.

Step 5: We have shown you half an hour of the activity one of our teammates has achieved.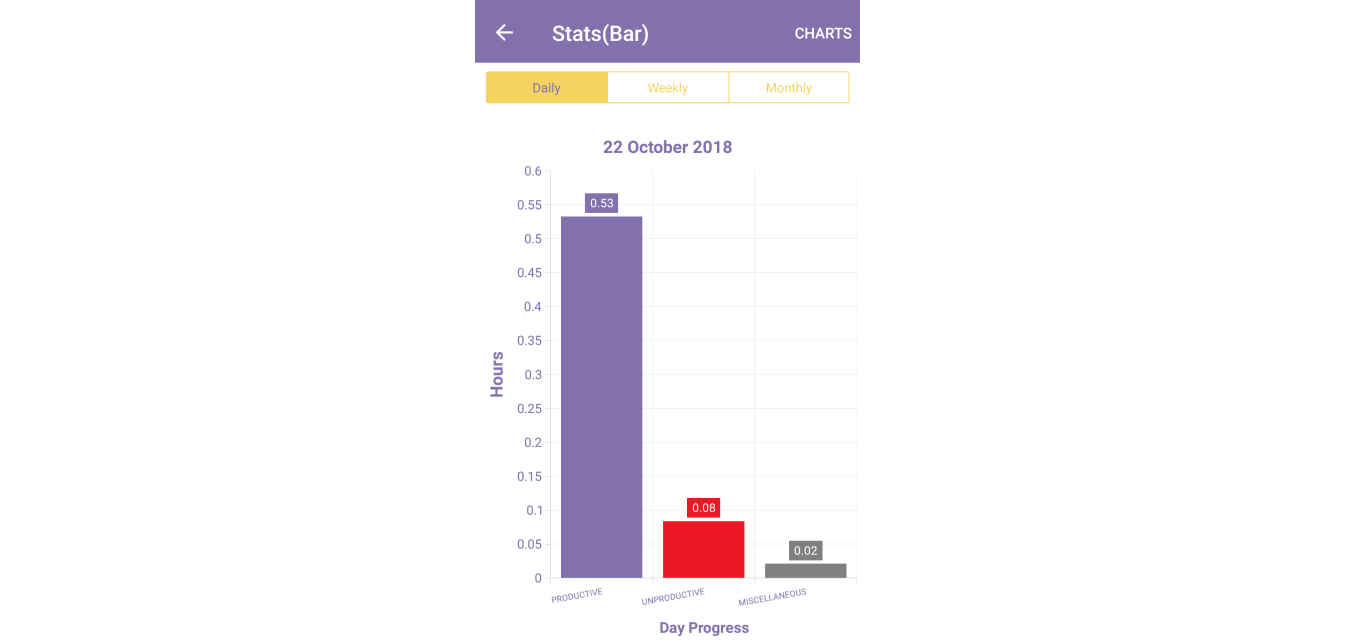 In short, when you are working, then let the work task continue. If you are going for a short walk, then pause the work task. Now, go back and select "short break" to track how much time you spend in the short walk.
You can track every minute that you are spending on the work, breaks, toilet breaks, food breaks, and more.
Features:
Time management & time tracker tool.
You can track productive, unproductive, miscellaneous tasks and activities.
You can track the activities every day.
You can view the activities daily, weekly, and monthly from the stats tab.

The developers have designed it for the beginners. Spend ten minutes playing around with the features, and you will master the app.
It teaches you discipline & keeps the productivity in check.
PROS:
It is a free Android app and iOS application. You can start using it for free, and there is no limitation added to the app. The company does advertise premium version, but it does not affect the features.
The interface is a plus point because it took us ten minutes to master the app features. Give your precious few minutes on playing around with the features and functions, and you will master it.
It is a personal development application.
It comes with tasks like exercise, work, partying, short breaks, bathroom breaks, and more. You can add a custom task based on productivity, unproductive, and miscellaneous.
IAmProductive does not invade your privacy with unnecessary permissions. You don't even have to sign up for a new account and use it.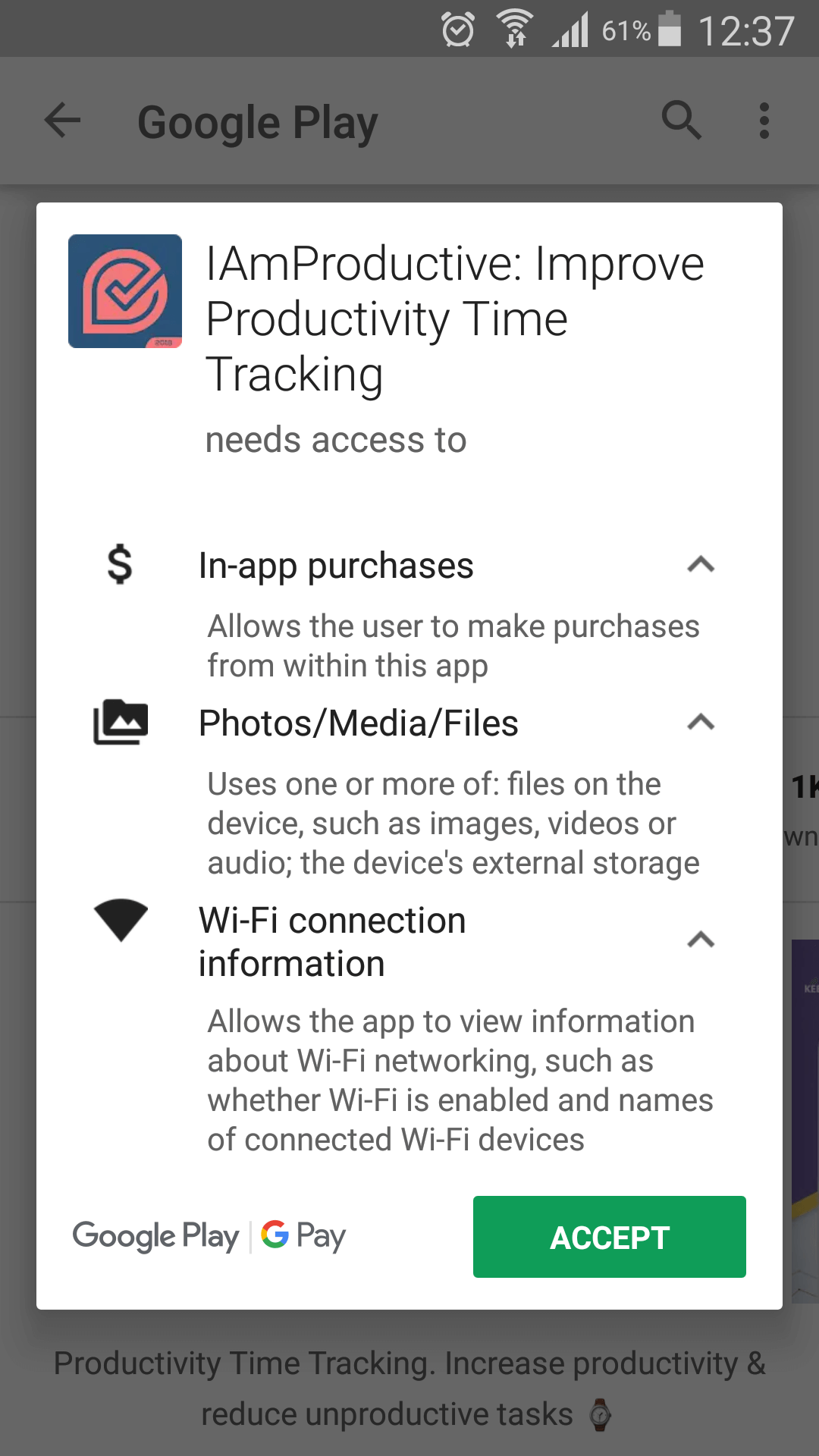 6. The task dashboard has an interesting feature that we have noticed. Once you tap on a task, then go back home. You cannot go back and edit it, unless or until you add another task that you are doing.
Example: We have selected "work" and you cannot edit it unless you add the next task. The trackers offer accurate results of the productivity, and unproductive.
7. The developer Darko Veselinovic decided to add display advertisements as monetization. You can disable it by paying $1.99, which isn't a bad deal at all.
Conclusion
Overall, IAmProductive is an excellent application to track & monitor your everyday life.