Instagram has grown to become one of the most influential social media sites where individuals can post anything from photos, IGTVs, reels, and other videos for their followers to view. However, there come those moments when you just don't want to be caught snooping around one's profile yet you are curious to view what they have posted on their stories. More times than we can count, we have found ourselves craving such a chance to snitch and view Instagram without them knowing. Whether you are stalking an ex or even an acquaintance, you just want to sneak and peep at their posts without letting them know that you did. In this article, we curate some helpful ways in which you can view and snoop on Instagram stories on individual accounts without getting caught. Some of the methods and tools discussed are airplane mode, the use of another account, and the use of other Instagram story viewers found on the web such as Instastories.watch and storiesig.me
Why users are unable to watch IG stories anonymously?
Several reasons are accountable for the inability to view stories anonymously. Instagram features are some of the reasons why one may not view stories secretly. Instagram algorithms of public posting and viewing allow the owner of the post to keep track of their post and know who viewed their stories respectively thus the account will indicate who views the story. Another reason why people couldn't view Instagram stories and posts anonymously was the business model instilled in IG stories for the use of business advertisement. Instagram does not support anonymity in stories because the business model used thrives on the display of personal information. Fundamentally, these features make it impossible for users to use the IG anon viewer successfully.
However, this does not mean that one cannot practice anonymity. In the next section, we dive into a segment that will reveal how you can still view Instagram stories and posts anonymously.
Method 1: Use an IG Stories viewer for PC, Android, and IOS
The ability of Instagram to be compatible with PC, Android, and IOS makes it really catchy and convenient as you can access it on your mobile and on your desktop. With just about any of the above applications, you can easily install and enjoy stories, reels, videos, and IGTVs comfortably from your gadget. With an anonymous IG story viewer, whether the application or the web versions, you can get comfortable with your PC, IOS, and Android Instagram viewer without getting caught. Because of this feature, several Instagram viewers have been found to work across different devices to view Instagram anonymously. They are;
Istories.site
Instastory.watch
Stories.me
Instanavigation.com
Storiesdown.com
What is IG stories viewer?
The biggest question one would ask is how to view an Instagram story without an account. An IG stories viewer is an application that is used by Instagram users to view stories anonymously. These are found on the website and can also be downloaded as applications. They come in handy in allowing people to view IG stories anonymously. With these apps, one does not have to use their real IG account to view the targeted stories and that way, they can conceal their identity as they watch the stories.
InstaStories.watch
Insta Stories is an anonymous Instagram viewer that allows viewers to browse through Instagram with their identity not being revealed. It is absolutely free and does not prompt users to have accounts prior to use. With this service, you can comfortably snoop on other people's insta-stories without worrying over if they noticed you.
Features
–Anonymously browsing: this is truly the icing on the cake when it comes to these applications as it is the feature that necessitates anonymous browsing as one surfs through Instagram. As such, you don't have to be concerned about revealing your identity as this is how to view ig stories anonymously
-Simple UI: this service comes with a really simplified user interface that allows hassle-free browsing thus minimizing error significantly.
–No registration: The application does not prompt users to register their details before use. Instead, you can view an Instagram story without an account and leave no trail.
–No requirement for an Instagram account: it does not require you to provide your Instagram details and thus allows you to view ig stories without an account
–Different lang versions: If you are not well-versed with the English language, you don't have to worry about it as the system has a plethora of languages for users to choose from.
–Possibility for downloading Stories, Videos, IGTV, Photos, and Highlights in different formats – MP4, JPEG: This feature not only allows you to view all the Instagram posts and stories, it also allows you to download them to your gadget.
–Fast loading speed: Speed is really paramount when browsing, and so the high browsing speed available in these applications makes the entire surfing experience really interesting.
–100% Free: It is free as you do not need to create an account or pay the charges for it.
Step-by-step guide: How to view Instagram Accounts anonymously via Instastories.watch
Start by opening Instastories.watch, then copy the URL of the Instagram profile that you are interested in watching.
Paste the copied link on the search section of Instastories.watch as shown below then click search.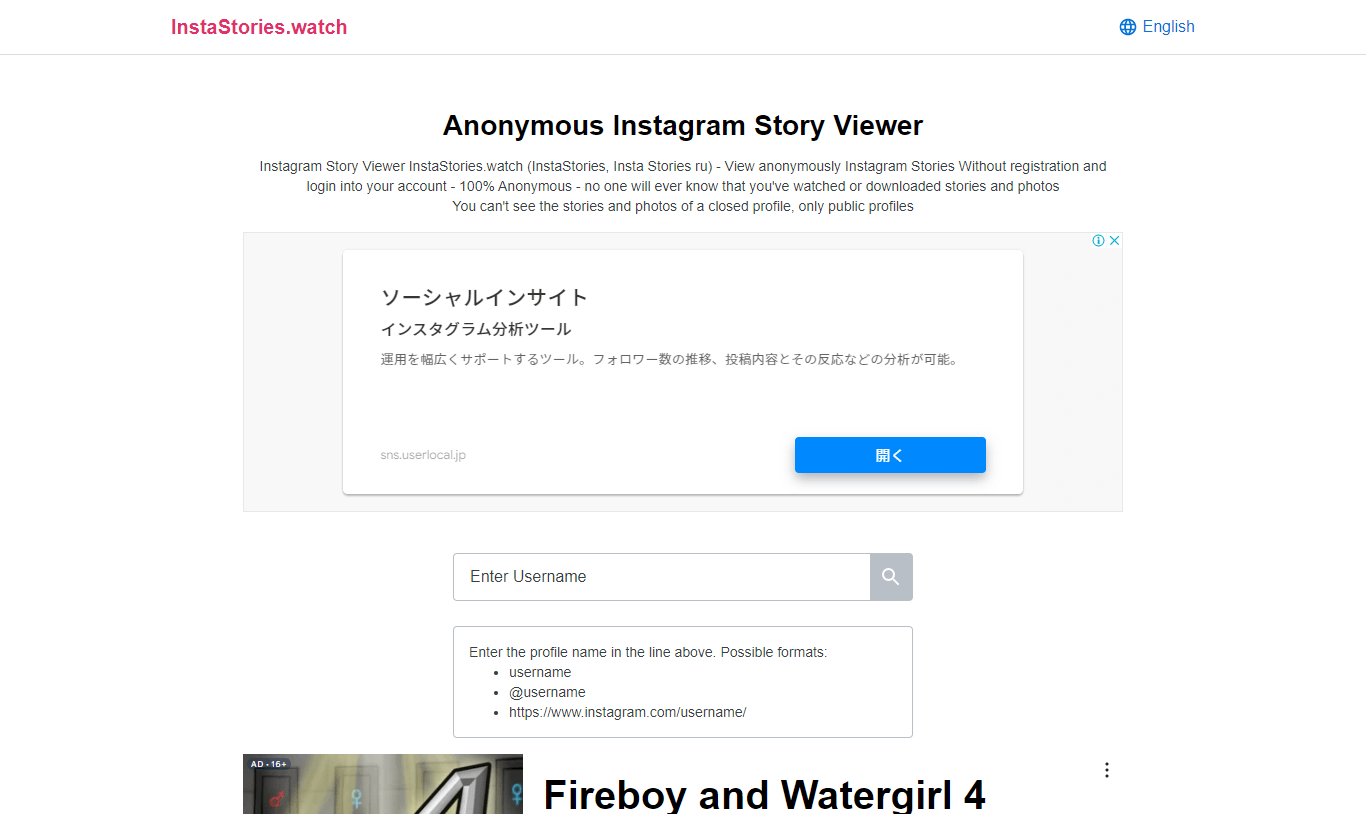 This search will direct you to the account where you want to view ig story without an account, then you can view instagram stories and posts anonymously.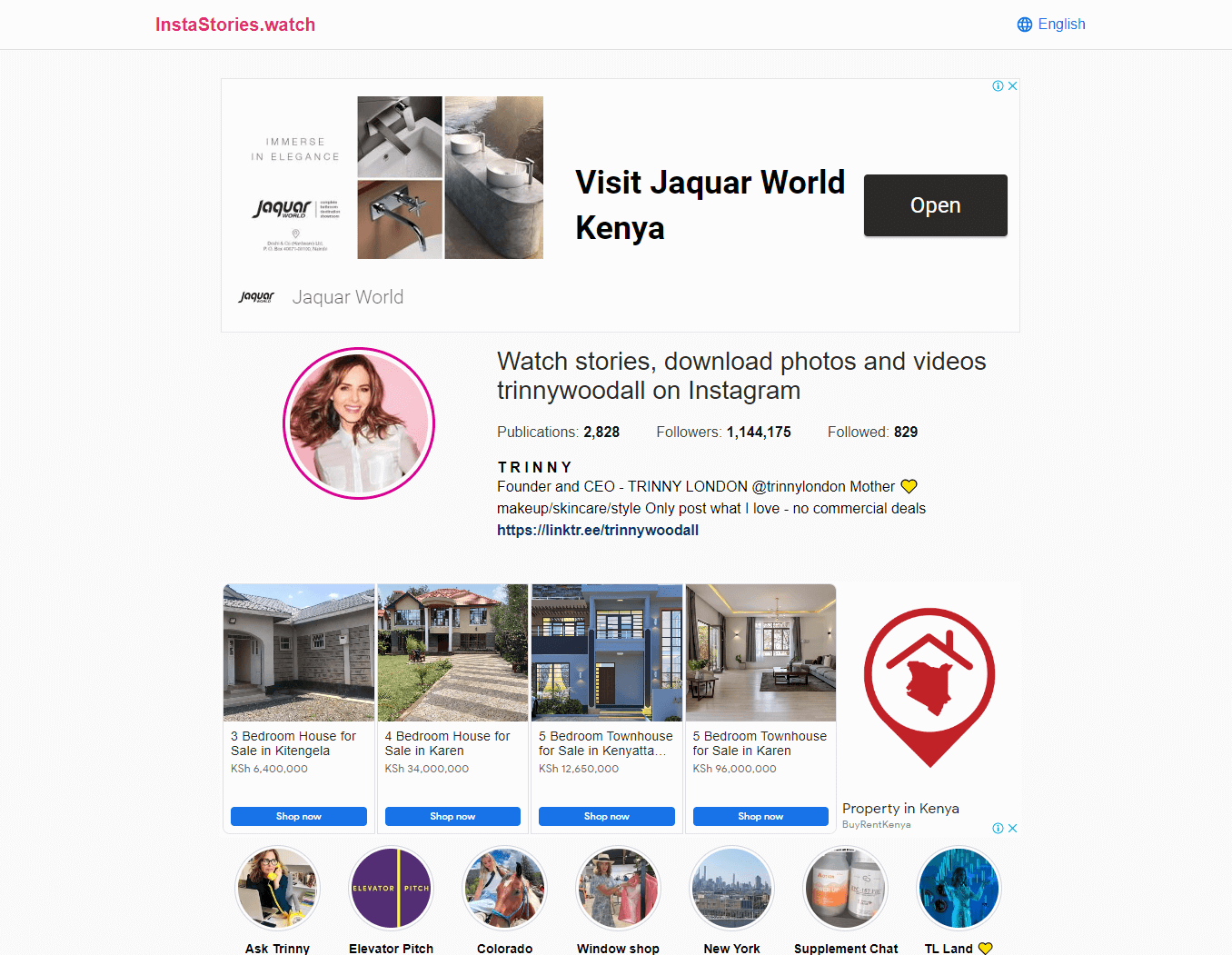 To download a video or story, click on it and you will see a download option button at the bottom of the post. This way, it becomes easy to download it on IG anonymous.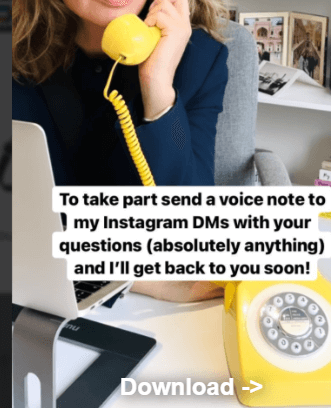 #2 Storiesig.me
This is another service that is available for users who want to view IG story anonymously. Viewers can also use it to view and download other functions of Instagram such as reels thus can also be used to view Instagram reels anonymously.
Features
Anonymously browsing: users can use it to browse through Instagram without revealing their identity.
–simple and basic UI: It has a very clear and straightforward interface thus users can navigate with ease.
–No sign-up or login: you do not need to avail your credentials to sign in thus you do not have to worry about leaving a trace.
–No need for Instagram account: users can have access to it without them having an account.
–Different lang versions: Non-English speakers can access it too because it provides use for different languages for people to choose from.
–Possibility for downloading Stories, Videos, IGTV, Photos, and Highlights in different formats – MP4, JPEG-this means that a download option is availed for the users to download the posts for later use.
-Fast loading speed: The download option is also available for those who wish to do so.
–Free to use: no subscription or charges are required.
Step by step guide: How to watch Instagram Accounts anonymously via StoriesIG.me
Open StoriesIG.me then copy the account URL of the account that you want to follow.
Paste the URL or link on the search box of the service as indicated below.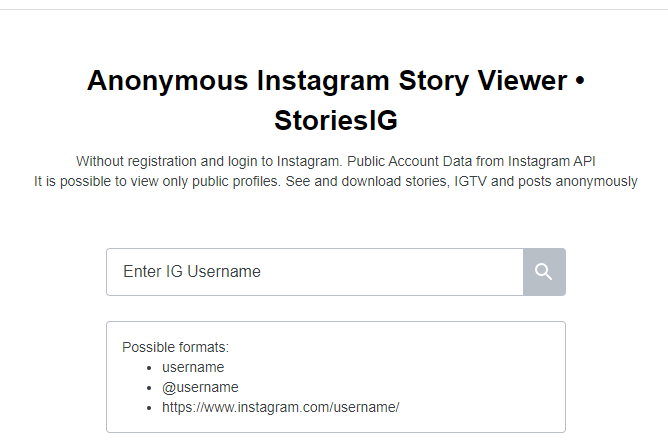 The search will open the specific Instagram page that you are looking for, allowing you to view and surf as you please.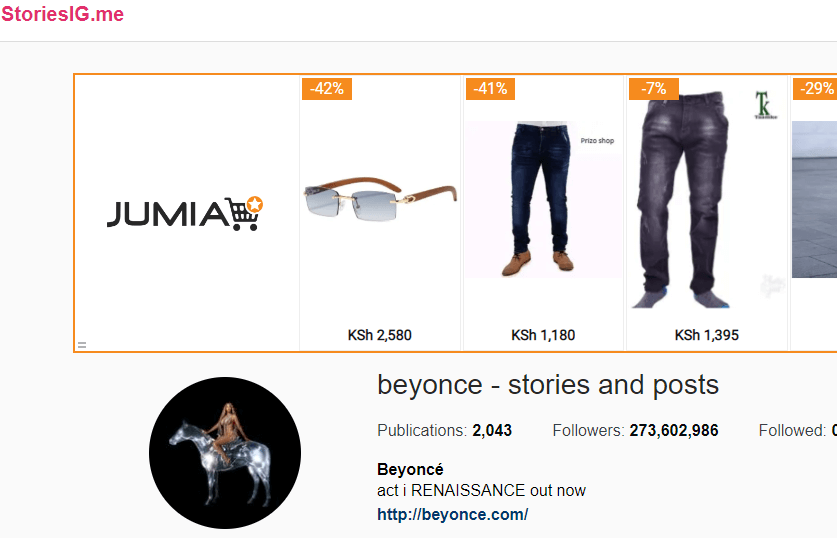 To download any post on the wall, click on the item's bottom right corner and a download box will pop up. You can then proceed to download the items that you are interested in.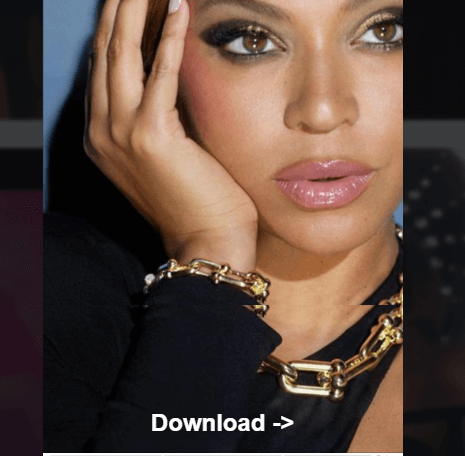 Method 2: Turn on flight mode
Airplane mode is one of the easiest and most commonly used techniques used by Instagram users to view stories of other people anonymously. This technique is very simple and requires one to go offline, view the story then come back online. Users are advised to open the Instagram app when still connected to the internet and then load the desired story. Afterward, users should turn on the airplane mode which automatically cuts the internet connection. This way, you can view the preloaded story without being placed on the list of the viewers. The only issue with this method is that it is only limited to viewing the story as you can't download anything on Instagram without an internet connection.
Method 3: Use an alternative account for IG
Using an anonymous/alternative account on Instagram also helps in concealing one's identity while viewing Instastories. All you need to do is to create an account with a fake name that cannot be associated in any way with your name and just like that, you are good to go. You can keep on watching and keep the account if you wish to do so because it is yours.
FAQ
Can I watch IG anonymously?
Yes, you can absolutely watch IG in incognito state provided that you are online. Numerous tools and techniques have been availed to view anonymously and have been known to work. Some of these tools include Insta Story, Stories IG, Instories, Storiesdown, and insta Navigator.
Can I download IG highlights, reels, posts, and stories anonymously?
Yes you can do so by copying the URL or link of the Instagram account that you wish to download from on a web tool such as Instastories.watch. While on the account, you can then proceed to the particular post, video, or reel that you wish to download and click on the download button on the bottom of the image to download it.
Can I view Instagram account that's blocked me?
Unfortunately, if an account has blocked you, it may not show on the search list as you search it. However, if it is a public account, you may view it using online tools such as instastories.watch which conceals the identity of all the guests.