We all know that Windows 10 is one of the most prominent operating system that has been in place for long time. Windows 10 has amassed a large user base because of its amazing features that it offers to the people. One such feature that you are going to be talking about today is how one can use their Windows 10 PC as a makeshift Internet router so that they can share their wired connection of the internet as a Wi-Fi. This way you can save money and spend it elsewhere for upgrade on your PC instead of buying a router. A Windows 10 PC comes with the ability to create a mobile hotspot right off the box.
This way one can easily share the wired Ethernet Internet connection that has been added to their Windows 10 PC for free of cost without having to download any external paid software. The only requirement it or prerequisite to being able to make a mobile hotspot from your Windows 10 PC is that you need to have wireless LAN card.
This wireless LAN card can be in the form of of a simple external USB plug in device or an internal PCI Express Card installed on your motherboard. Most retail personal computers come with a wireless LAN card installed in there PCI Express bay but if that is not the case with your PC you can simply add a Wi-Fi card which can be plugged into any of your USB ports.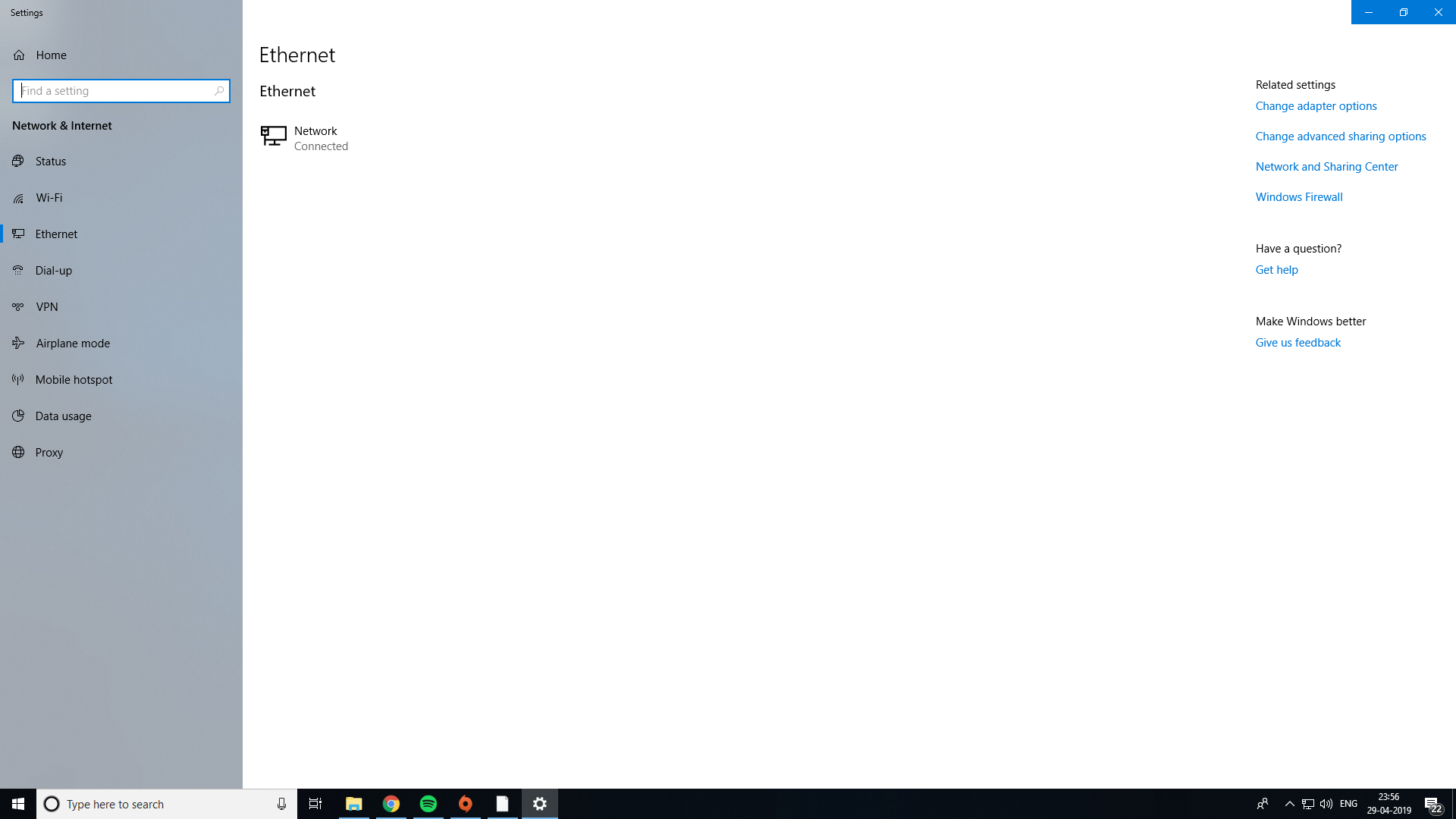 EXTERNAL SOFTWARE FOR WIFI HOTSPOT FROM PC
Sometimes the the inbuilt software for making a mobile hotspot does not work to its fullest extent and you are left without Wi-Fi connection for your other devices. In order to combat that problem we are also going to be having a look at an external software that can act as a backup plan in case the inbuilt software does not work to its maximum productivity. The backup application that we are going to be talking about today Goes by the name of connectify-me. The connectify me application is free of cost to use only for wired connection but if you want to use all of its features then you would have to pay for it services. In my opinion the connectify me services are a full proof solution to creating a hotspot from your PC at all time. Thus if you are a business service who wish to spend less on Wi-Fi routers and Wi-Fi repeaters then the connectify me service is for you. For personal uses the free connectify me service is absolutely efficient.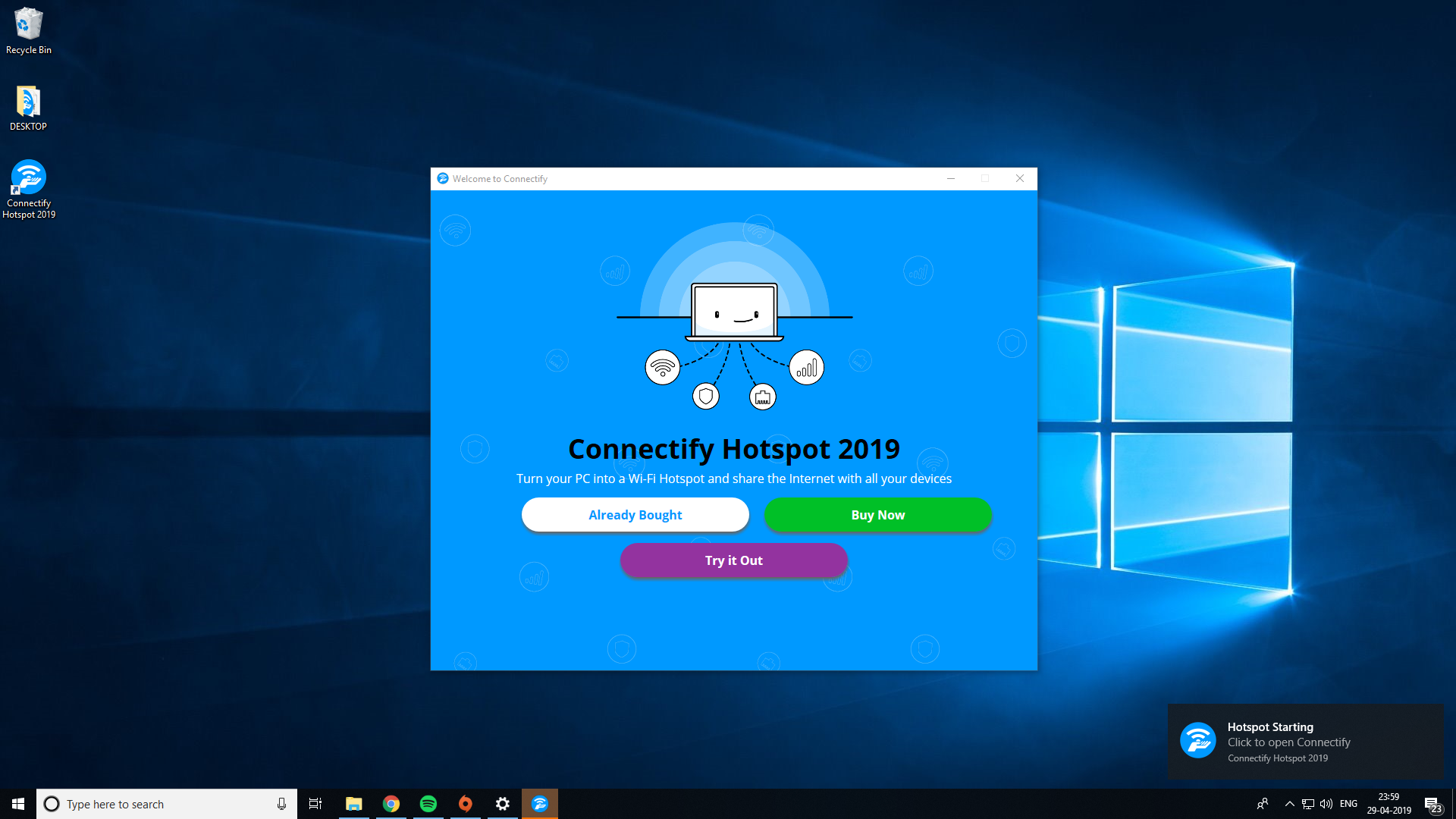 FEATURES OF CONNECTIFY ME
Here are the features that you are going to be getting once you download and install the connectify me software –
With connectify me free version you can easily add your own password to your wireless connection.
Creating a mobile hotspot from your PC is made easier with connectify me.
At the same time 8 devices can be connected to the mobile hotspot that you create through your PC.
Even if 8 devices are connected together on the connectify-me Hotspot you can still get adequate speed on each of the devices.
The connectify-me application comes with an ad blocker of its own so that you don't have to you see any advertisements on the devices that are running internet through the mobile hotspot.
With paid version of the application you can easily hide your IP address as well as your location and be anonymous on the internet.
CONS OF CONNECTIFY ME (FREE)
The free version of connectify me obviously doesn't offer all of its features. Here are some of the cons that we could find out in the free version of the application –
Users can't select the name of the mobile hotspot using the connectify me free version.
You can't use connectify me as Wi-Fi repeater as it's a pro only feature.
One can't change the network access type while setting up the mobile hotspot connection using the free version of connectify me.
HOW TO TURN YOUR PC TO A ROUTER FOR MOBILE HOTSPOT
Here are the steps for the inbuilt software feature –
Make sure wired internet connection is working.
Click on the network icon on your PC.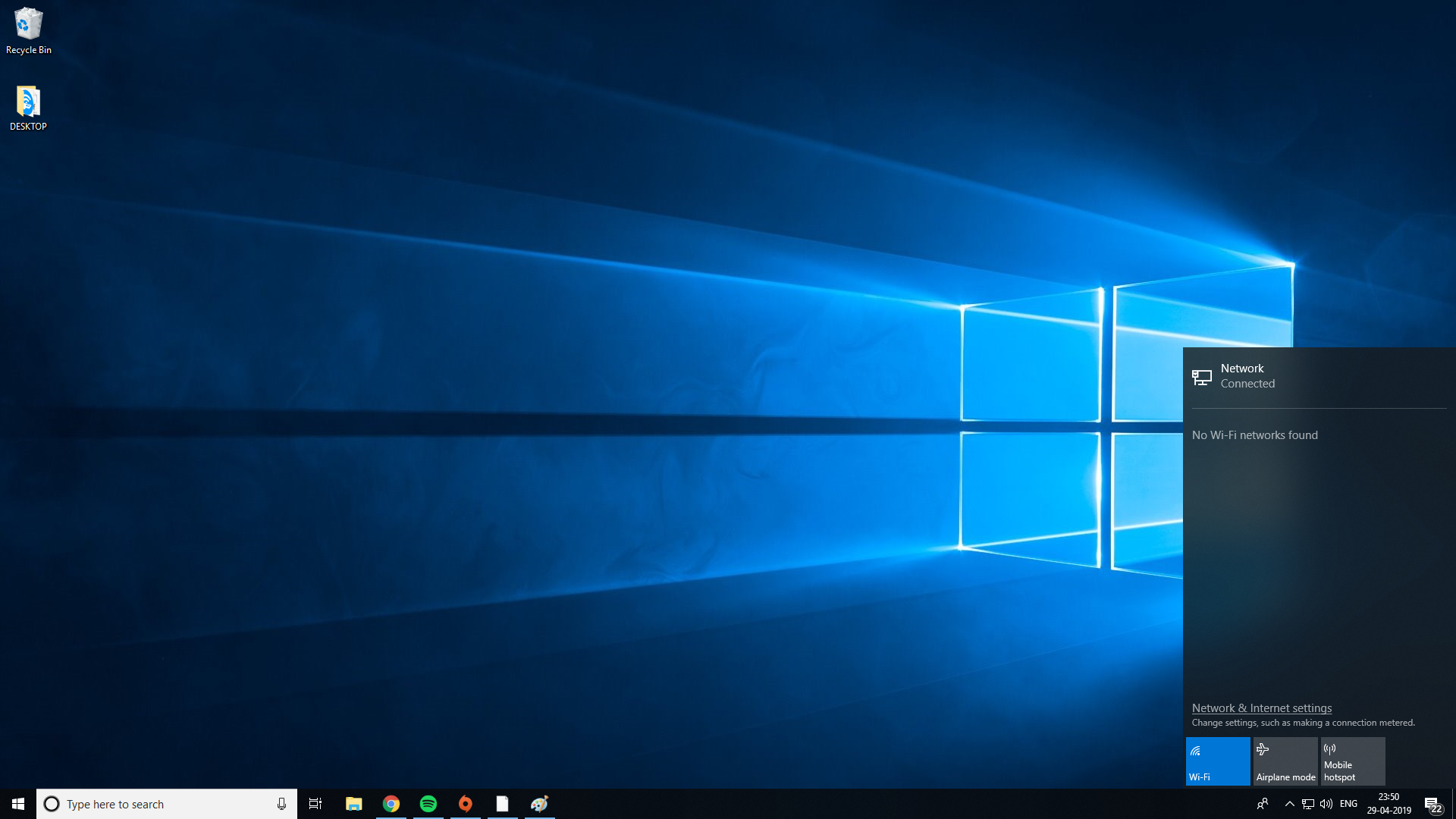 Click on the mobile hotspot icon.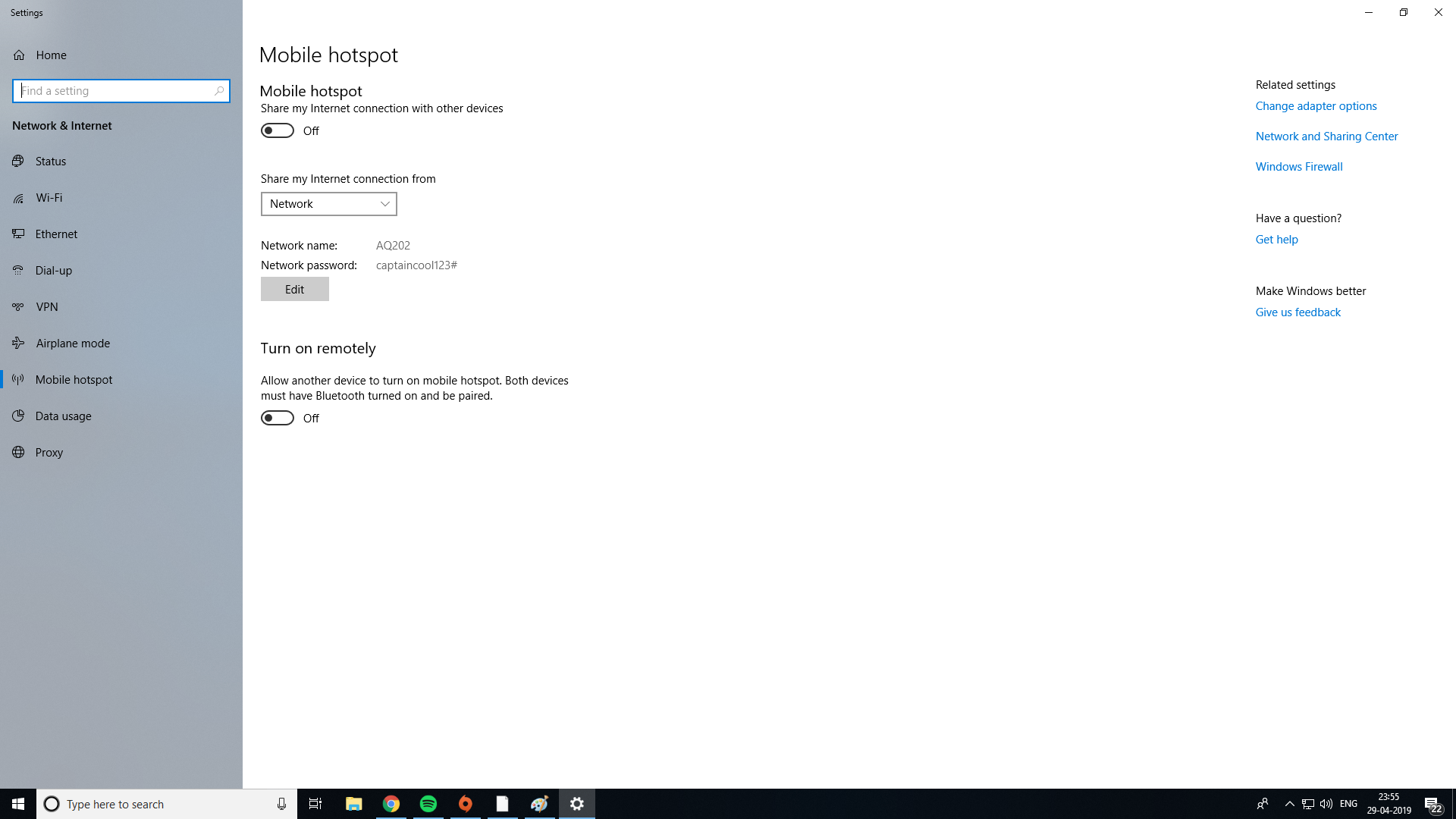 On the first time you would be required to setup your SSID and password.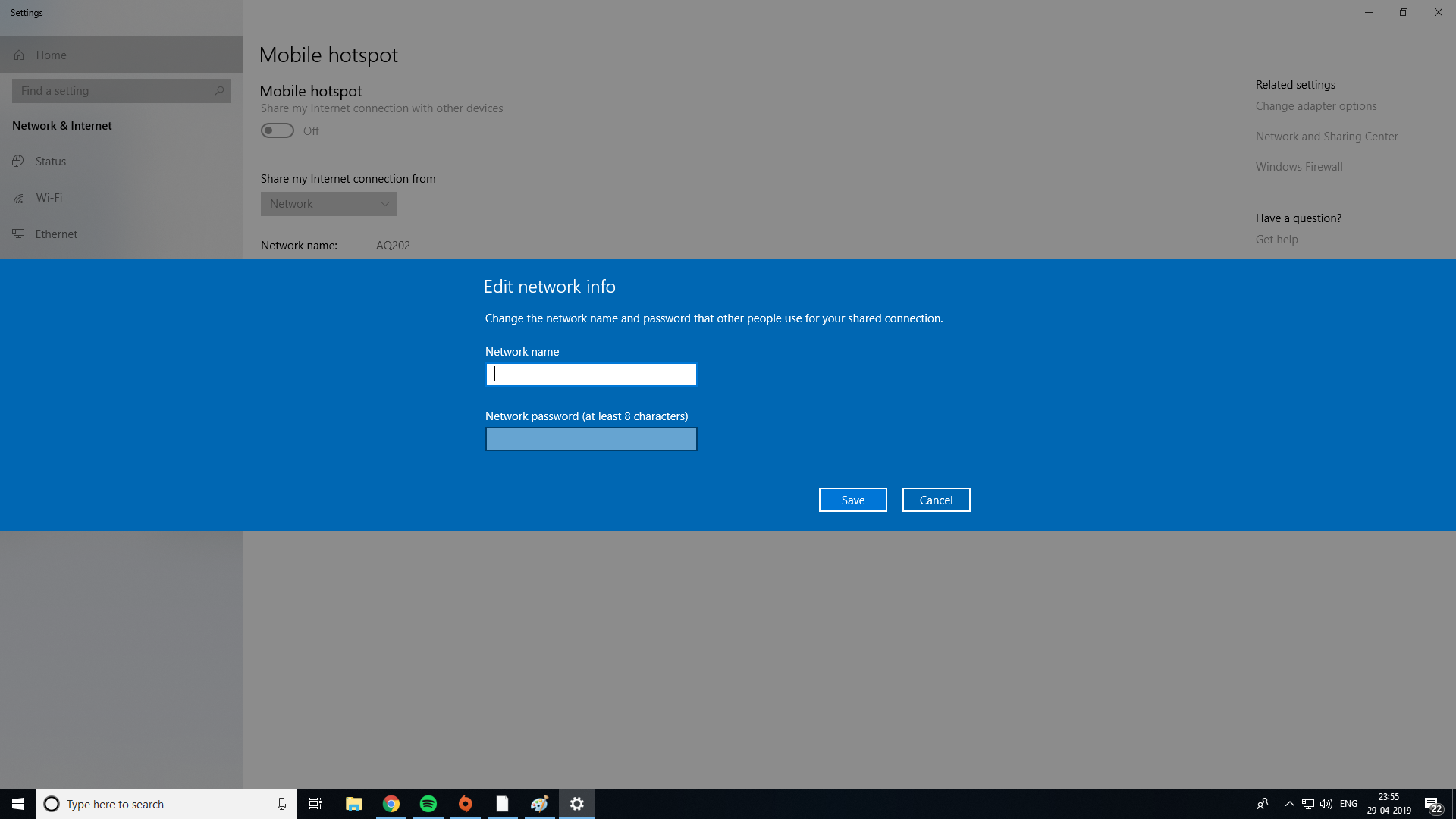 After doing so your mobile hotspot would be up and running.
Here are the steps to use connectify –
Download connectify me from the given link – http://downloads.connectify.me/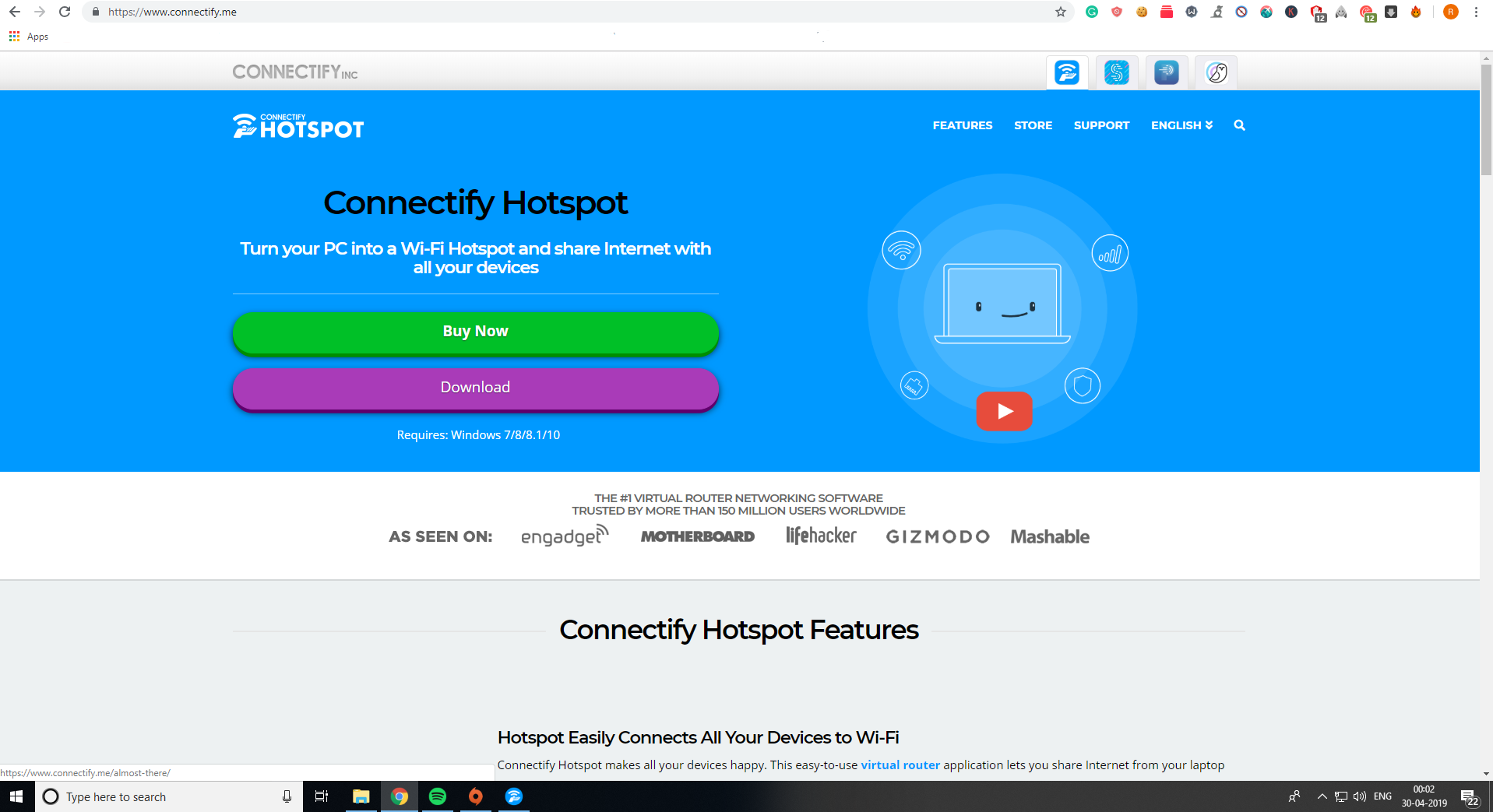 After installing the application you would be required to restart your computer for adding network changes.
Select the network that you want to share and change your connectify me Hotspot password.