Among the US consumers, just 30% trust their insurance companies, 26% not very much and 17% not at all. By use of digital technology, transparency can help in establishing trust between a consumer and the insurance company. Americans are on a mission to downsize, simplify and purge their homes of unwanted things. 58% of American adults don't have an Estate Plan or a Will.
One of the reasons of not getting these critical things done is the overwhelming feeling of all the things at your home, or that of your aging parents, that need to be well-organized. Manage My Things is the app that comes to your rescue. Take pictures, answers a few prompted questions a well-organized report of things you wish to leave to your heirs is generated and emailed to your attorney. This also becomes an addendum to your will.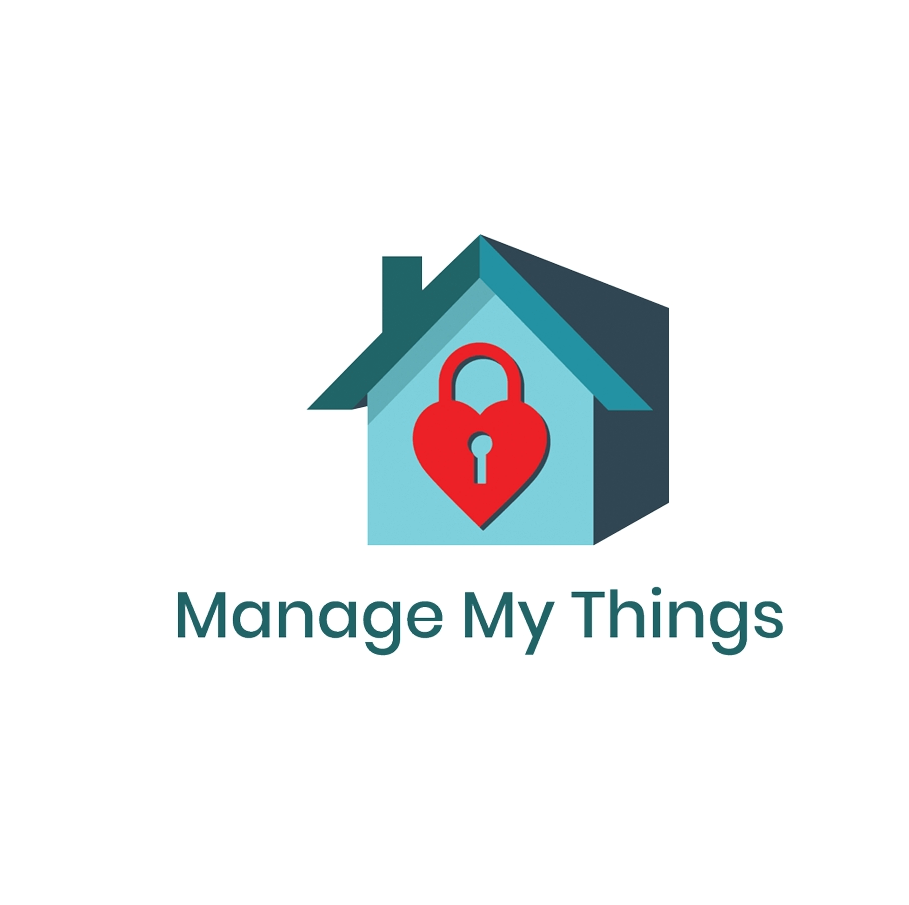 Downsizing or emptying a family home? Furniture, quality clothing or home goods can make a world of difference to your needs. Manage My Things lets you identify what you can donate and then email a report directly to the Habitat for Humanity.
About Manage My Things
Manage My Things app was the brainchild of founder Rick McKenna who has always been labeled by his wife and colleagues as organizationally challenged. He was in search of an app to organize some things at home to update his estate plan and found nothing. So, instead of doing what he was supposed to do, he brainstormed some URLs and decided that there was a big business opportunity, and the app was born.
Rick surveyed 250 people in the US and UK including homeowners as well as insurance executives, trust attorneys, and financial advisers about the concept. The reaction was positive, and this resulted in creation of advisory board for next 18 months. The product became more robust with features to solve insurance, estate planning and downsizing challenges.
How to Install?
Go to Play Store and download the app. Let it install on your device. Once installed, tap on the app icon to install the app.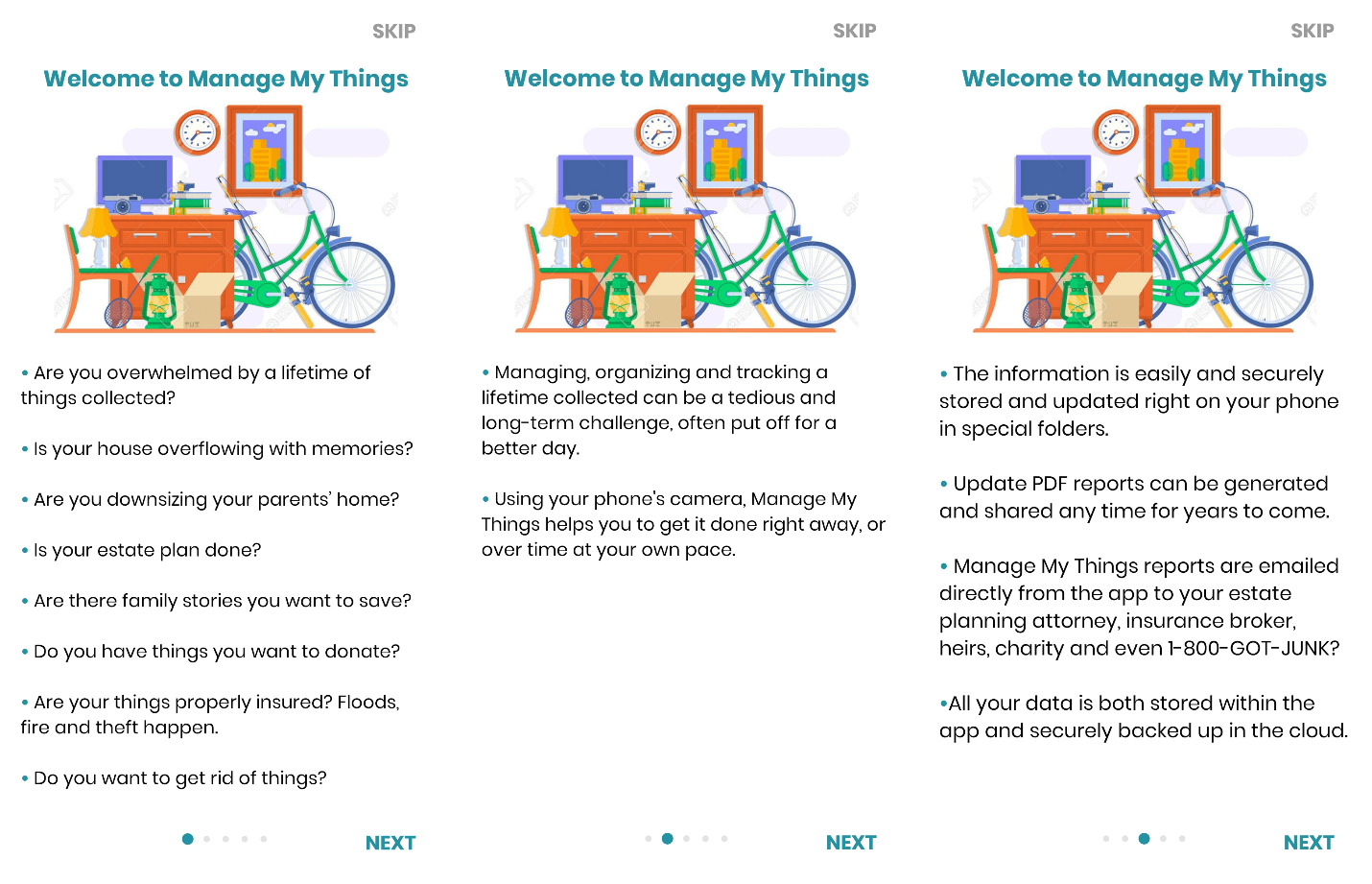 Tap on 'Next' button to continue.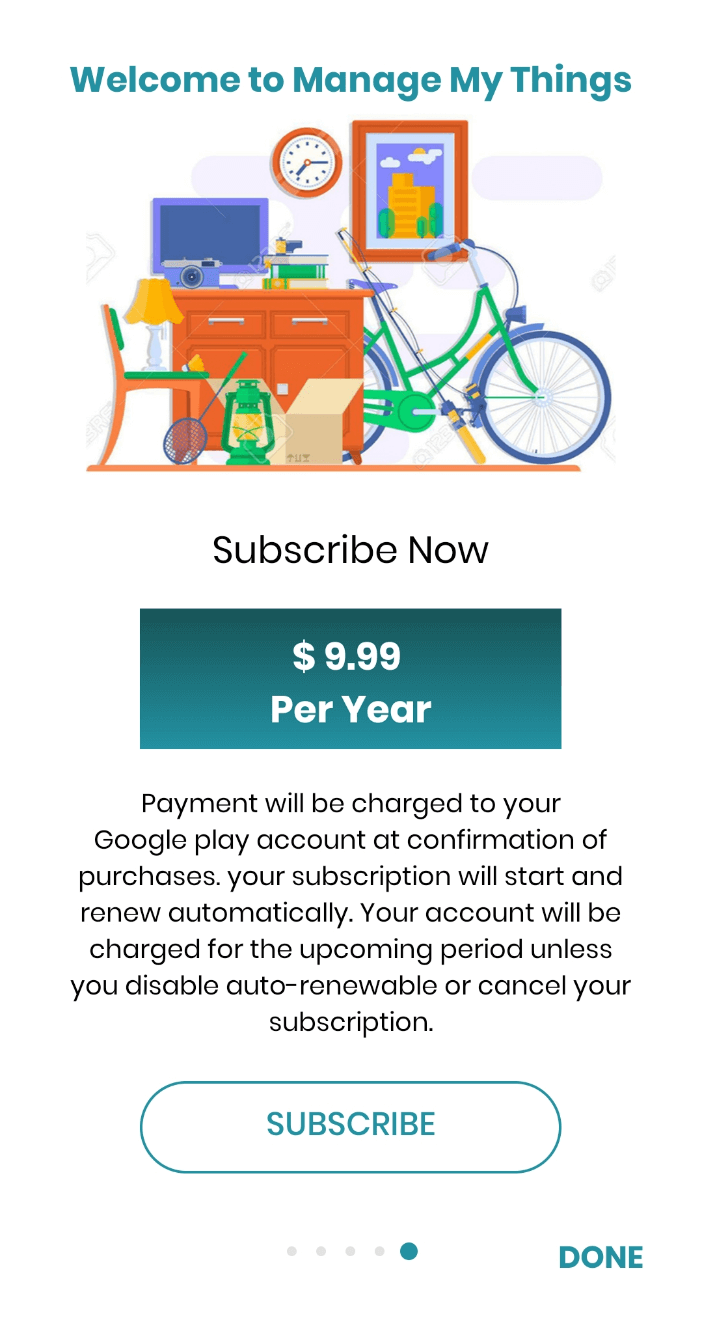 You need to tap on 'Subscribe' button and take its subscription to use this app. The amount will be deducted from your card that has been linked to your PlayStore account. Once you are subscribed, you can start using this application.
You also need to verify your email address to use this application. A verification code is sent to your email address to ensure right email address gets associated with your account.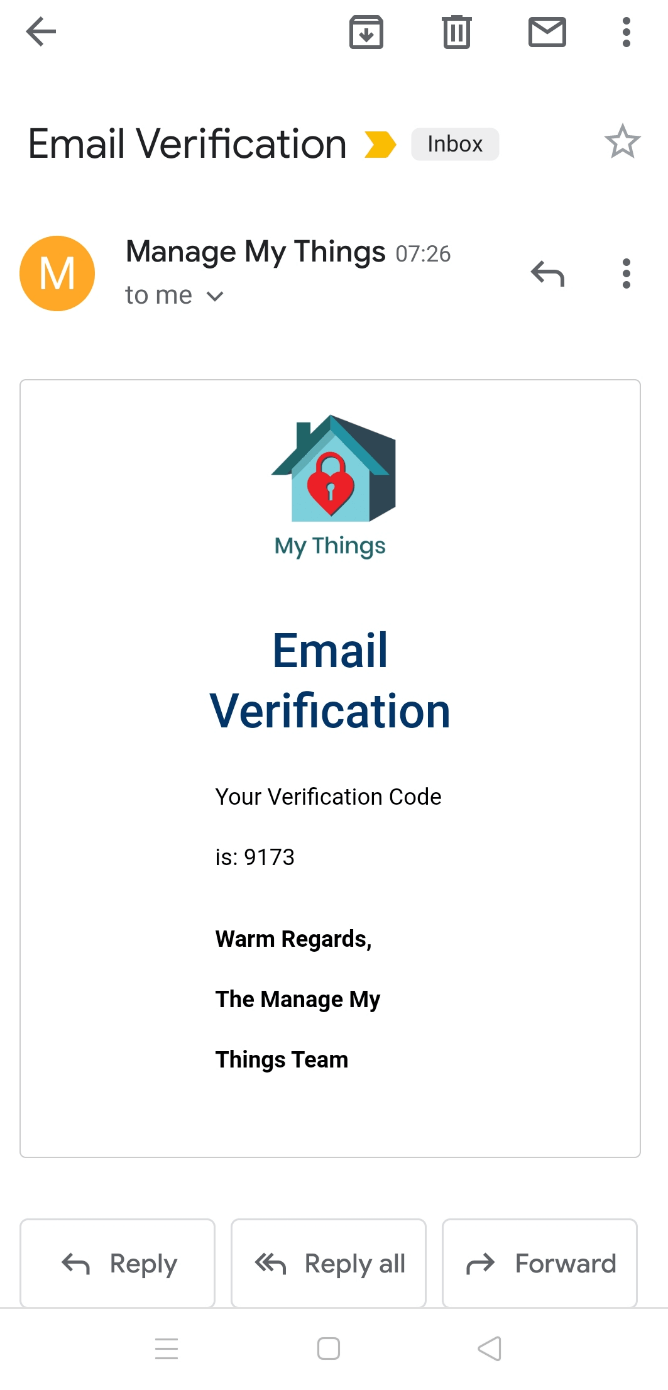 Who should subscribe to Manage My Things Mobile App?
Any homeowner with too much stuff in home.
Anyone having aging parents ready for next phase of life.
Big Wealth Management firms urging their clients to get estate plans done nicely.
Insurance brokers and carriers wanting to strengthen client relationships and be more transparent.
Estate and Trust Attorneys wanting to serve their clients better.
Any financial firm exploring ways to digitally connect with the next generation of clients.
Features of Manage My Things
The app keeps your data accurate. The data you collect actually lives within the application on your device that has subscription. The app will soon have a web-based component so that you can work on populating your reports from other devices.
It lets you complete your estate plan and track things you want to leave to your heirs. You are the one who decide which things go to which heir. Whenever you are ready, a PDF report is sent via email to your attorney.
You can create a simple inventory report of your valuable assets and send it to your broker to ensure you get enough coverage.
You can create a discard inventory report for things in your home and send it directly to 1-800-GOT-JUNK. They will give you a call with an estimate and will send a truck to get your things based on a schedule.
The Bottom Line
Managing, organizing and tracking a lifetime of things collected can be a long-term challenge, often put off for a better day. Manage My Things helps you get it done in a right way at your own place using your phone's camera. This information is securely stored and updated on your phone in special folders. You can generate updated PDF reports and share them anytime in coming years.