The movie industry has effortlessly entertained us this past decade. There have been films that made us weep, laugh, or reflect deeply. Unarguably, scriptwriters and movie producers have kept us on our toes. Every genre has witnessed a captivating change that only the early Hollywood years can rival.  
The best part is that many more inspired movies will be released this year. For instance, for six years, couch potatoes have awaited the release of Dr. Strange in the Multiverse of Madness, and it is finally here!
But let's face it – geo-blocking limits our internet access based on our location at one point or the other. Streaming services like Hulu, Netflix, and HBO function based on licenses. You cannot access some Netflix content because the company that owns them has refused to allow viewership for your location. 
Nothing makes every movie lover happier than unearthing a ton of movies. Fortunately, there's a way around it. This article will show you how to make this a reality.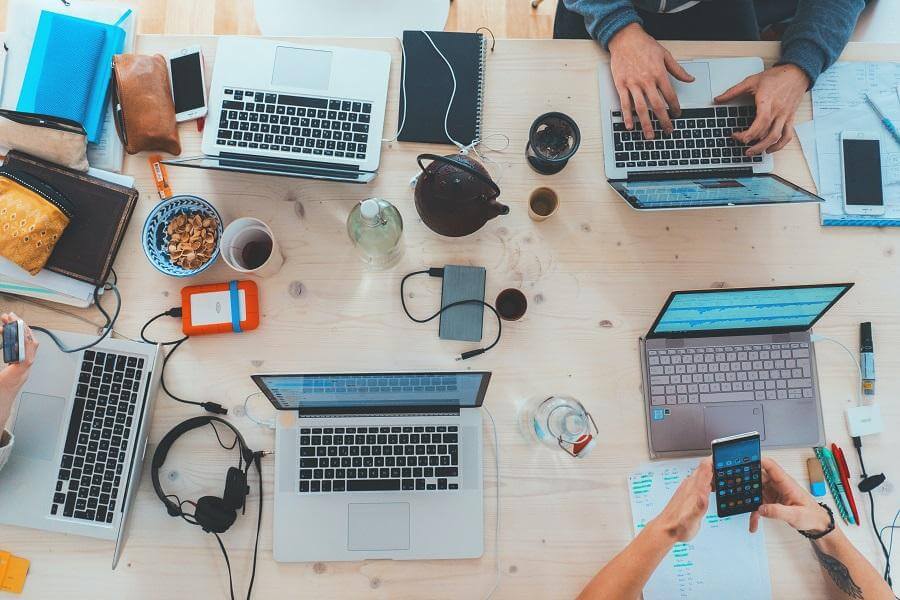 Why can't you stream every Netflix movie from anywhere in the world? 
The number of Netflix movies available in different countries is not the same. Until just recently, it was believed that US Netflix had the best movies and TV shows globally. But now, Ireland seems to have taken over. 
Regardless, you cannot access the myriad of available films unless you are in these countries. That is what geo-blocking causes. 
What is geo-blocking?
Geo-blocking is a common internet practice, but not by the users. Instead, it is enforced by content owners – websites, companies, and media houses. It is based on location – if you are not in the designated area, you can't have access. Often, it is the owner of the TV show or film that prevents Netflix from streaming it in some countries. 
Netflix is subject to licensing laws, which means it must comply. A stronger GPS makes geo-blocking further enforceable, alongside the easy identification of your IP address. 
An IP address is every browsing device's identification key, but you can change yours by using a VPN. 
Did you know that more than 56 percent of people that use Netflix access it with a VPN? This means the more significant percentage of people who use Netflix have caught on to the fact that their region's library isn't all-encompassing. Don't fret; we'll show you how to expand your Netflix library and watch any show from anywhere! 
What do you need to stream Netflix from anywhere in the world? 
The most common technology that protects your internet privacy and helps you stream movies from anywhere around the globe is a VPN. It is an effective and protective channel that encrypts your incoming and outgoing data. 
Some other uses of a VPN include: 
Changing your IP address 
The primary purpose of any VPN is to keep you and your device safe. It does this in many ways, including encrypting your data with an AES-256-GCM algorithm. Take it from us; this is one of the most secure encryptions in the market. 
VPNs use special servers to facilitate online protection and help users bypass IP-related challenges. They are pretty numerous – ISP throttling, cyberbullying, hacking, and geo-blocking. VPN providers offer their users many servers that they can connect to, which immediately reassigns IP addresses to connected devices. That way, your internet service provider can't identify your device when you're streaming heavy movies. 
It'll also be impossible for hackers or cybercriminals to detect your device because you'll be browsing anonymously. 
Finally, the servers give you an IP address that's been generated for your chosen location. That way, if you are not in Ireland but love Irish content, you can access it seamlessly. Your IP address will now identify as one of those available in the area. Just like that, you've avoided geo-blocking. 
A wider reach 
Any film with a well-developed plot, realistic characters, and excellent graphics will suffice for movie lovers. Content from across the globe is also welcome but isn't always available. More often than not, if you spend a considerable time streaming movies, you'll have switched from one hub to another in search of movies. 
Well, with a VPN, that's not necessary. Expanding your access to premium movies and TV shows is as easy as clicking a button and changing your server. 
Additionally, the arrival of movies on streaming hubs depends on the country. Instead of waiting for them to become available in your region, you can alter your IP address to that location. 
How to stream Netflix from anywhere in the world 
Anyone can stream Netflix from anywhere in the world; all you need is a device that can surf the internet. To get started: 
Download a good VPN 
A VPN can be downloaded in less than a minute, but choosing the right one is the tricky part. For one, not every VPN provider makes good on their privacy policy. Some VPN services are also better suited for some activities. 
When you're choosing yours, ensure it offers enough quality servers. 
If you're averse to downloading the VPN app, you can sign up on the website instead. 
Create your account 
Next, you have to create an account. This requires you to provide your email address in most cases. You'll also choose a password. 
You may not be required to pay for your VPN service immediately. You can enjoy a free trial or a money-back guarantee depending on the provider. These are some of the processes you'll go through before you can completely set up your account. 
Link your devices
The final step is to link your devices. Some VPN apps allow you to connect many devices to one account. Now, you can seamlessly explore broader content with your smart TV or streaming device. 
Bottom line 
Entertainment is rife, but access to it isn't. We are limited by geo-blocking until we take action. With the best VPN service in 2022, you can make the year even greater by never missing out on catching any of the future blockbusters.