Internet of Things (IOT) is the mechanism that allows physical devices – that has electronics, actuators, sensors and software embedded in it – with network connectivity, to collect and exchange data among each other. It is considered as the "infrastructure of information society" as this becomes the backbone on which information will be processed. The main purpose of IoT is to allow physical devices to be sensed and remotely controlled across network infrastructure. In view of these developments, it is estimated that by 2019, there will be around 20 billion devices on IoT. These devices can be categorized into smart city, smart home, smart wearable, smart enterprise and smart environment.
At this point of time, many new IoT enabled gadgets are added every day, with diverse functionality and usability. We will look at some of the most promising devices that are going to shape this industry.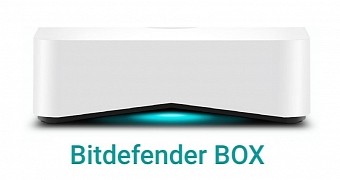 For all the smart devices you have in your home, you want to be sure that it will work, all the way, it is assigned to. What if someone hacks into your smart home network and takes control of your camera without your knowledge. It is very important to safeguard your smart devices and for that you require a total security solution.
Bitdefender Box protects everything that is connected to the network by incorporating hardware, software and cloud. It has a multilayered approach to the solution. It first analyzes the vulnerability of your smart devices and the network as such and identifies the weak links.
Box Private Line makes your network secure and Box Local Protection uses Bitdefender antivirus technology to secure all your devices. Also, Active Threat Control blocks any incoming attacks. The Box app keeps you into the loop. This IoT device is the best as it safeguards all our smart devices.
Google home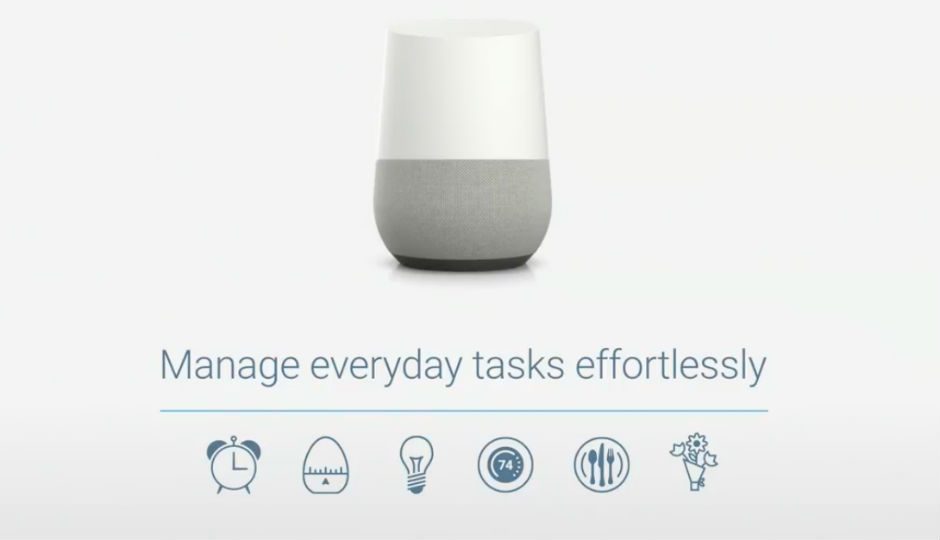 This beautiful and ergonomic device has its own class. Google assistant with a voice activated speaker controls many smart devices connected with it. With one command it can play music, control the thermostat or give details about traffic.
This multi-faceted device has features that has been previously the stuff of science fiction. Of the many features, it can play music, get you real time updates on traffic and weather and also set your alarm as well. Since it is compatible with chromecast, Phillips Hue and Nest, you can integrate your smart devices and use your voice to control them.
It has a very robust and functional design. Its far field recognition capability along with natural language processing feature, makes sure all your commands are followed. The touch control feature on the top surface gives you total control over the device functionality and the mute button shuts the microphone off. Multiple smart devices distributed in space but connected by network can be controlled by a single command. The speakers are amazing in clarity with rich bass and clear highs. The customizable base gives you the option to match it to your decor.
Galaxy VR Headset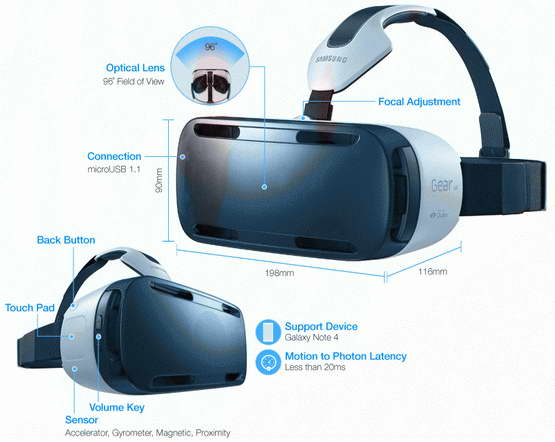 If you are an entertainment freak then it is a perfect chill out gizmo. For a gaming enthusiast this is the way to go. Many companies are writing software for VR headset. With real life gaming experience and 3D effect, Galaxy VR has come on its own. It has a compact design and is light weighted. It supports galaxy Note 4, S6/S6 edge and galaxy S7/S7 edge. It has a focus adjuster, volume and back button. The elastic strap adjusts well to the head. It works with Occulus app. The interface is terrific and is easy to use. It is moderately priced, given its quality and functionality.
Nest Camera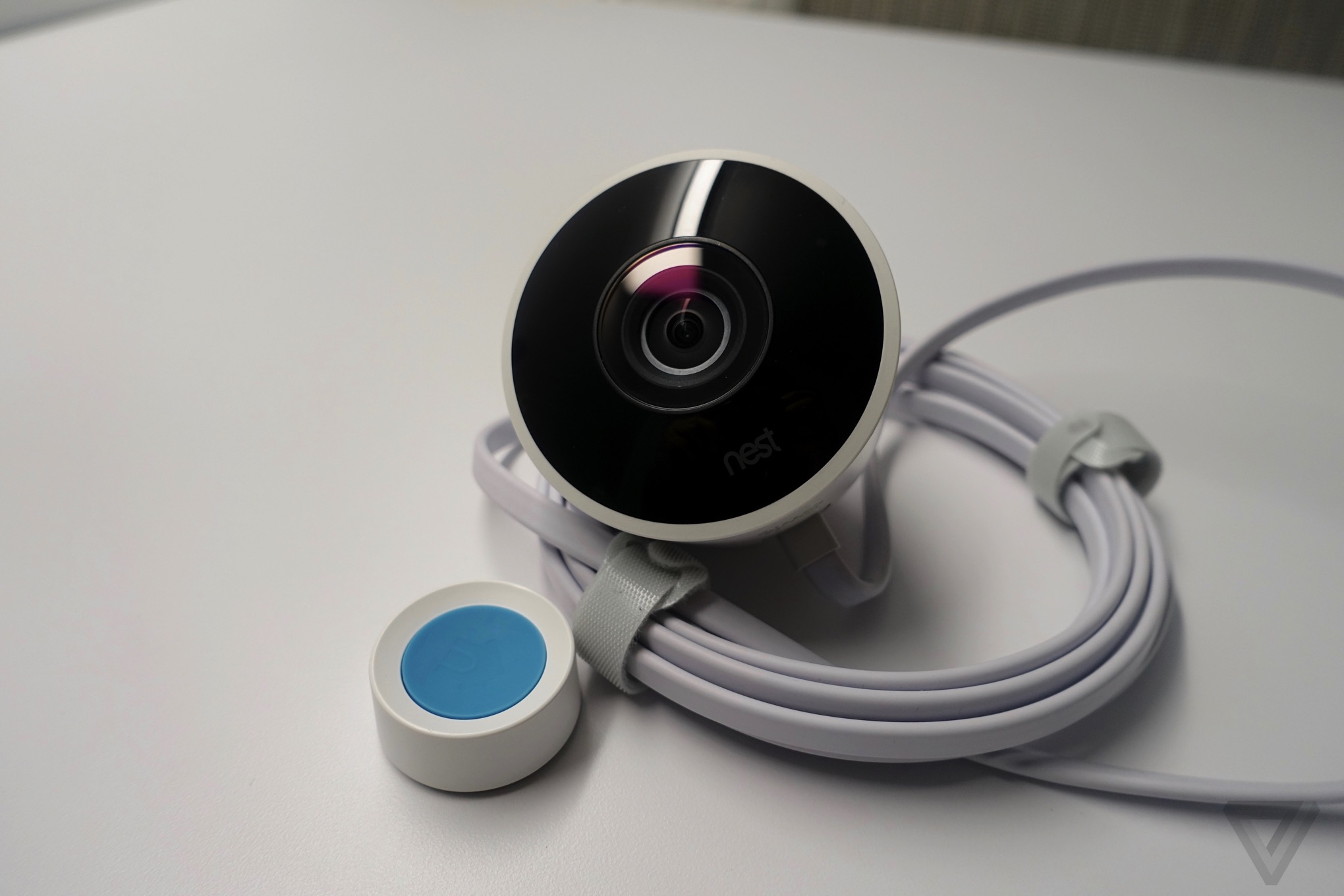 Nest has come out with some amazing products. Nest Cam indoor and outdoor, do a good job in securing your home in your absence. It's fully integrated design means that you are aware of what is happening in your home while you are away in your office or gone on a vacation. It's built-in speaker and mic functions lets you interact remotely. It supports 1080p HD streaming.
Samsung galaxy view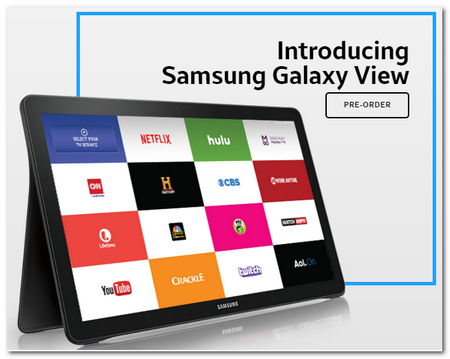 It is a tab that works like your TV, that too without any cable. Your cable TV will not be required anymore, as this tab not only functions like a TV but gives you more control and functionality. With 18.4″ screen having 1080 * 1920 pixels, it brings all the clarity you get in your television. It is very thin, about 11.9 mm and light to carry, about 2.65 Kg weight. It operates on Android OS v5.11 with 2GB RAM with Octa-core 1.6 GHz Cortex-A53 processor.
It is meant for consuming streaming content. It is also an android tablet. Download all the games you want. With a 32GB/64GB storage option, you can store content to view it later.
Conclusion
Let's rock with these devices in the times to come and feel pulse of the future.