When launching a website, there are several things to bear in mind. You should pinpoint the website's goal (whether it's for corporate or personal use) and examine your competitors' websites along with design, content, and branding. The properly performed website analytics will help you build a more successful business strategy and turn your stumbling blocks into stepping stones.
With the help of analytics tools, you're able to enhance not only your website's performance, conversion rate, but also search engine optimization. Among the top-notch tools are those that are powered by Google. Also, if there are any issues with website loading, a dedicated file uploader is used. However, there are more tools that may be of the utmost benefit to you. And we consider them below.
Website analytics tools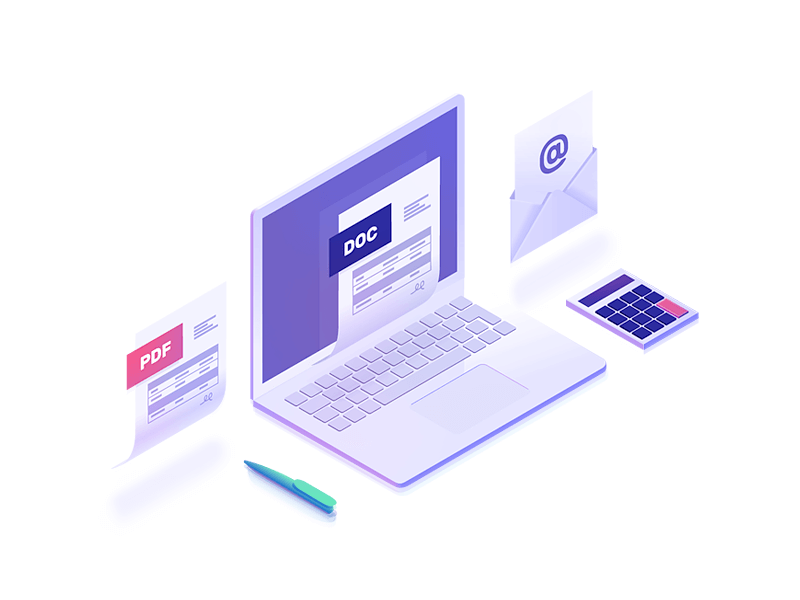 There's no chance to create a successful marketing strategy without following the metrics. It gives you a full picture of your website's performance by indicating the overall quantity of visitors, the number of those who have subscribed, and those who have become your regular customers. By analyzing metrics, you can measure the effectiveness of your marketing methods and use this information to your benefit.
Google Analytics
Since 2005, this tool has been the top-notch web analytics system that helps users monitor their website traffic. In addition to that, Google Analytics also provides you with metrics on the bounce rate, how much time every visitor spent on your site, and the list of the pages they checked. It has a mobile version, so you're able to keep track of your website's effectiveness from any location and at any time.
No matter whether you have a personal blog or an e-commerce website, it's a helpful tool in any case. Additionally to the advantages that have already been mentioned, there are a few more perks to consider:
Google Analytics is free.
It is easy to install it on your desktop or smartphone.
It has a convenient and user-friendly UI.
Besides basic options, it also offers advanced ones.
It supports integration with other Google products, as well as Facebook, Bing, and Yahoo.
Clicktale
The next thing to pay attention to is testing user experience. Needless to say that it has to be intuitive if you want to attract visitors and convert them into your regulars. There are many software solutions that can assist you with testing and evaluating customer experience on your site. But let's have a quick review of one of the leading tools.
Clicktale helps you put yourself in your customers' shoes and see the content of the website from their perspective. Basically, it records every visitor's clicks on your website to provide a session replay of your viewers' experience. That way, you understand exactly what content is the most popular on the site. Moreover, there are a few more useful options:
A heatmap provides summary reports of how visitors utilize your site and shows activity on every page.
Since it is a cloud-based system by default, there's no need to install it.
This tool doesn't block Javascript and even catch its errors.
SEMrush
Another useful tool is called SEMrush. It helps companies to effectively manage their marketing efforts even if they don't have enough experience in the field. SEMrush analyzes SEO, PPC, content marketing and social media campaigns. This data is then used to determine industry trends, identify the exact keywords that your competitors utilize, and integrate them into your content to optimize search results.
Also, SEMrush allows you to keep an eye on the traffic, both organic and paid. After you have analyzed the current traffic, the next step is to keep the leads' interest in your content and attract more viewers. SEMrush allows you to connect to Google Analytics, monitor keyword positions, and keep the existing visitors involved.
Moreover, SEMrush offers an option to examine the backlinks that your competitors have, as well as specify the trusted resources where you can earn those backlinks for your campaign.
Using SEMrush, you'll be able to keep track of your marketing performance and identify if there's any improvement needed.
Conclusion
To make a long story short, there are many things to take into account if you want your website to perform well. There's no chance to attract visitors without useful content, as well as creative, personalized UI. Examining competitors and industry trends helps you create a successful business strategy. Being aware of the best assessment tools and metrics allow you to make necessary adjustments to your website when it's needed.
Google Analytics lets you monitor your visitors' activity by tracking the bounce rate, the time that every potential subscriber spent on the website, and the pages they visited. Clicktale gives you the opportunity to explore your website from the customers' perspective by showing you a session replay. It also pinpoints your most popular pages. And finally, SEMrush is a useful software solution to improve your marketing campaigns by adding keywords that optimize search results, tracking useful backlinks, and the website's performance overall.
Keep in mind that you will make the most out of these tools only if you have a comprehensive knowledge of their features and capitalize on their advantages.