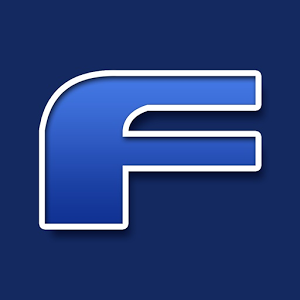 There are millions of android apps now and they always try to grab the attention of an android owner to install them onto their mobile. To be frank, there is almost even a single app related to every subject i.e. shopping, traveling, money transfer etc. Now it's time to throw light on some of the best dating apps. No need to discuss more about such kind as there are many in the market. Let's talk about gay chat. Don't be worried, I just want to present you the best gay chat application. Let's have a review of Funky Boys, which was a new app to the Google play store.
What is FunkyBoys ?
It's a gay chat supported android product to meet the boys who are around your surroundings. You can even meet as per your personal interests. It supports chat through the messenger and app. Its interface is completely with blue design which looks like a bit modern and I am sure you will be attracted to it easily and yes attraction is more important. The app is completely free for the people who wants to be in limit. If you want to exceed your limits to experience more fun, then you must upgrade it to the TURBO account and you have to pay for it. More over TURBO is ads free as basic account is with relevant ads. Now let's go on through the features of the app.
Features:
• First of all ,it is completely free. There is no need to pay even a single penny to have fun with limits and we the android owners always shows interest in free things.
• It allows you to send requests to the interested people and can get the requests too. This feature impress the chat world as we can connect with more number of people.
• You can ignore your requests and users if you are about to hate them. It's not at all a big deal to ignore them.
• Post pictures and create albums with different security features(Private and public) and they will be accordingly displayed for others.
• Let's vote your favorite. Voting option is available for all the registered users and you can vote anyone more thing, you can vote any user per hour. Really voting system increases our interest towards the app.
• You can use radar search to find any(Radar is the one of the most efficient searching option).
• LIVE-It's an option included in it through which you are noticed with the recent activities and actions of your friends.
• You can manage your contacts form the app itself and there is an option to check out your profile viewers. Isn't it a good thing to find our best hiding guys.
• You are allowed to post guest entries for your users and use locations.
• Fakecheck- You can make your personal fake check with the app.
• It is having a well established profile section where you can write about yourself.
• You can send heartbeats to the users as a sign of interest for them.
Installation:
The process quite similar to the other apps. Let me say.
• Search for the play store and type "Funkyboys" and search for it.
• The above action displays a lot of search results and you had to select the right one(it's icon is 'F').
• After installation, the app welcomes you with a pop window asking to turn on your location. Just turn it on and click on the "Free Registration" and fill up the required details which like the below snap.
• Now you need to enter every physical details of yours such as size,weight,hair color, Body color etc and this is followed by asking some of your interest.Just complete them and click on next.
• After completing the registration,The home page welcomes you with a radar search option and you are able to check out the messages etc.
• A click on the profile icon takes you to the friends and ignored list.
• The final menu option on the left top provides you every option which we have discussed in the features section.
That's it. It all about the it.
Conclusion:
You may come across different dating and chatting clients and FunkyBoys is a must try android app for the gay chat lovers. If you are a gay chat lover and going to ignore this, I simply suggest you to have a deep look into its features section and design and they makes you to install it. Finally it's a perfect gay chat app to find the boys.