The world is evolving with new technology innovations. Technology is bringing new opportunities and possibilities for mankind to maintain a good lifestyle. If we talk about the daily commute, we have a new range of electric vehicles to deal with our day-to-day transportation.
If you are planning to invest in a good electric bike, then Lesoos EBike should be the right choice for you. We have provided a detailed review of this eBike here so that you can easily figure out why you should invest in it!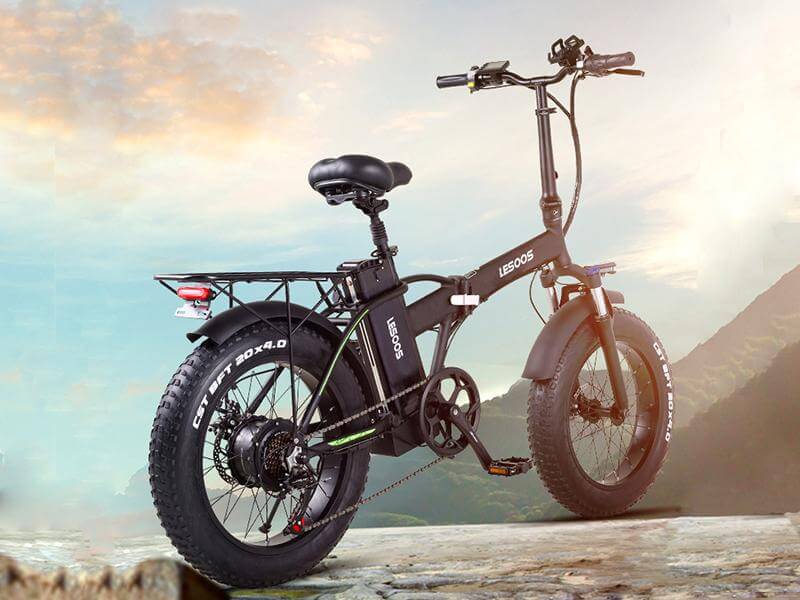 About Fatsky Folding Bike
The Lesoos Fatsky Folding Bike looks stunning with its rugged tires and bulky body. It's a product from an eBike specialized company. The black color of the eBike looks extraordinary. The design of this bike looks user-friendly to everyone. It has comfortable seating and has all the control to have a safe and pleasant riding experience.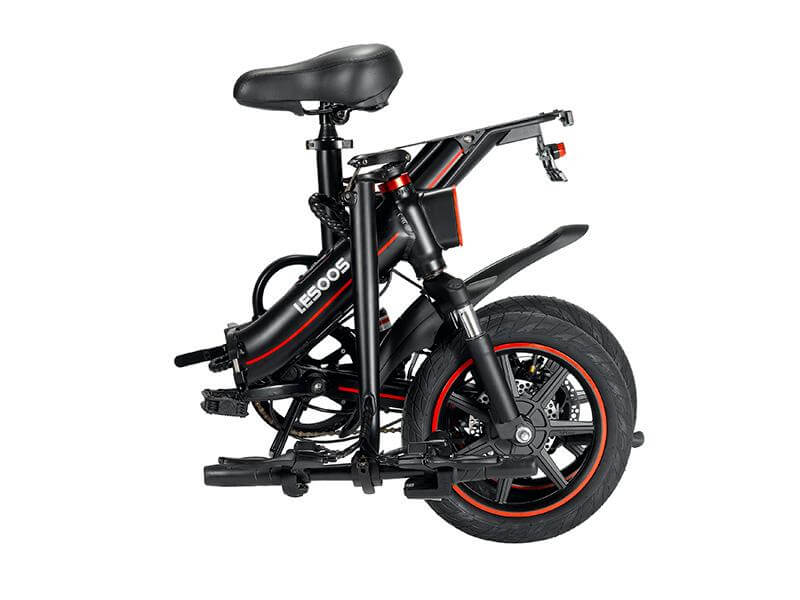 If you are eager to know more about this Folding Fat Tire Electric Bike – Lesoos FatSky, then here's the list of its key features and specifications. The following list will help you to know more about this eBike and how it will help you throughout your life.
Features and Specifications:
Excellent Design
The first thing you are going to like about this eBike is its design. The Fatsky eBike features a foldable design. You can carry it anywhere you go in your car with its foldable design. The folded eBike fits well in your car so that you can have the best riding experience to suit your adventures.
The company has a series of eBikes carrying unique designs and features. 14-inch Folding bicycle – Lesoos PowerSky is also a great option due to its unique compact design and a sturdy body.
Powerful Motor
The eBike features a powerful motor of 500W. It is referred to as an e bike 500w just because of its powerful battery of 500w. It has a brushless motor that is designed to last for years without losing its power. The motor gives you the same experience as a standard bike. You can ride comfortably on every terrain even you can climb up hills with the same power.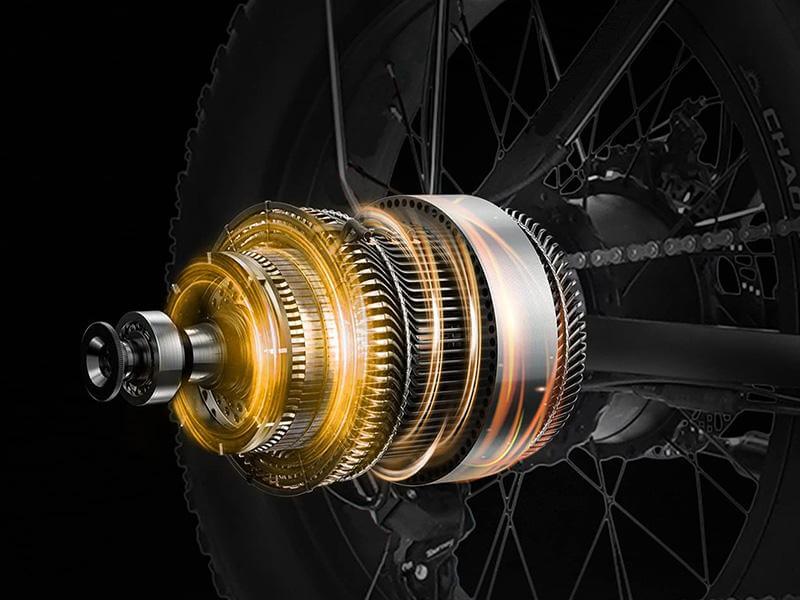 Ideal Speed
The maximum speed that you will get on this eBike is 30 Mph which is good enough. With a battery capacity of 48v 12.5AH, you can achieve a maximum speed of 30 Mph on this eBike.
Puncture Resistant Tires
The eBike features 20"*4.0 puncture-resistant tires. The 4-inch wide area provides enhanced tractions with great safety. The tires are equipped with a mechanical disk brake as an added safety feature. The tires won't get flat as the eBike features puncture-resistant tires.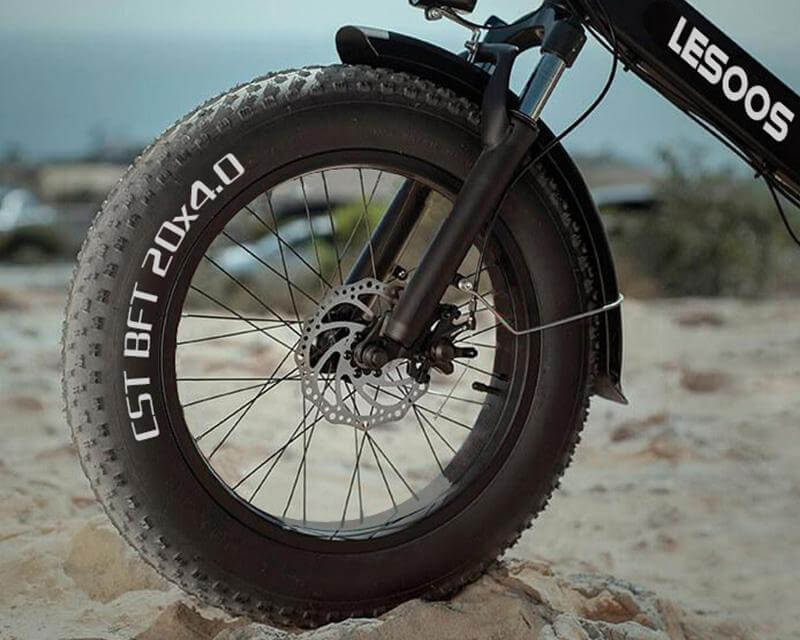 Multifunctional Display
There is a special feature to give you full control on this eBike i.e. a multifunctional backlit display. The display lets you know about your current speed, battery capacity, power of the motor, etc. The display features only real-time data so that you can ride it safely.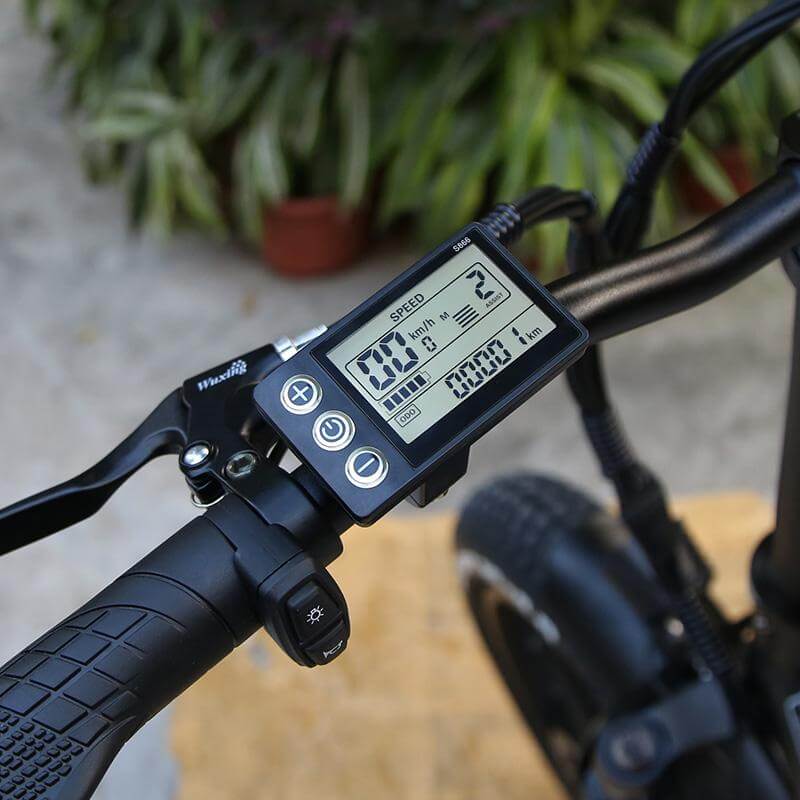 Removable Battery
The eBike has a facility to store this removable battery safely. The protection case of the battery keeps it safe from overcharging and short-circuit. There is an LED battery indicator that reminds you of recharging the battery on time. The storage compartment is made of high-quality plastic material that ensures the long life of the battery.
Extra Safety Features
The eBike offers a range of safety features such as headlights with unique LED. There is a taillight also available at the back of the eBike that keeps you safe from road accidents. The 7-speed gearing system is also located at the right side of the steering to control the speed of the bike.
Triple Riding Mode
You can ride this eBike with three different modes. The first mode is a fully electric mode where you don't need to use pedals. The second mode is a combined mode where you can use pedals and the battery at the same time. The third mode is a fully manual mode where you have to use pedals to move the bike. You can change the riding mode as per your comfort and needs.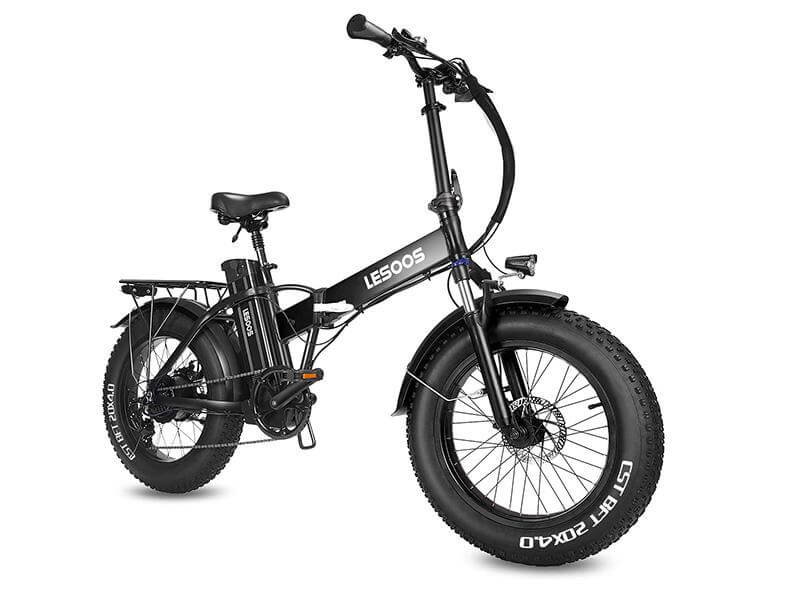 Besides this, the bike comes with a double shock absorber to make your riding journey more pleasant. You can go up to 50 miles with the second mode of the ebike. If you don't want to use the pedals, you can ride up to 37 miles with a single charge of its battery.
Final Words:
If you like adventures and want to add more fun to your adventurous life, then investing in an eBike is a good option for you. An e-bike could be your best companion. Lesoos offers a range of bikes for all types of users. The Fatsky Folding eBike is the most affordable option for you if you are planning to buy a budget-friendly eBike. It is long-lasting and gives you enough power to make your adventures memorable.