SanDisk Ultra microSDXC UHS-I card with up to 200GB of storage  will be available later this year for a price of $399.99 across the different parts of the world. It also to be known as the World's highest capacity mobile storage extension card by breaking their own record of 128GB.
SanDisk Ultra microSDXC UHS-I card specification
The card being mainly aimed at android powered devices like cell phones and tablets offers high speed data transfer of upto 90MB/sec which is higher than almost all flash or pendrive
This small piece of card comes with 10 years of limited warranty
So do you think is this one necessary?
Are you a guy who record videos in high definition HD then this one will be quite suitable for you.
Ever wondered how to transfer music or movies directly from PC to your mobile especially ones running with android OS without plugging your mobile to desktop via micro usb cable ? SanDisk one of the top manufacturers for portable devices has come up with a new dual usb drive to make data transfer simpler.
SanDisk Ultra Dual USB Drive 3.0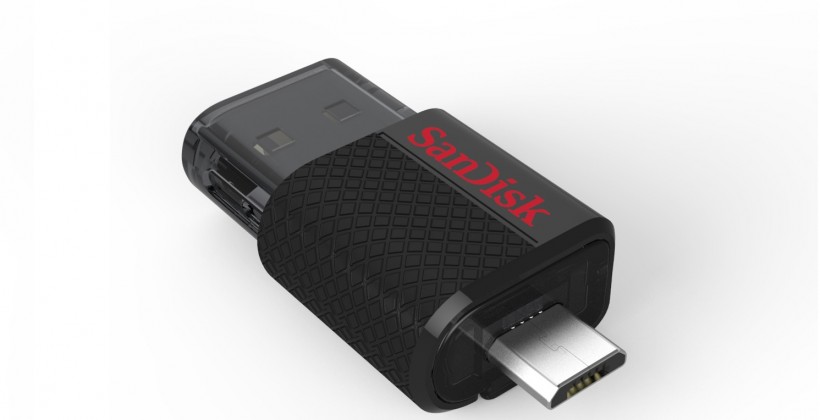 Features
Like the name says it has got micrUSB for connecting to your On The Go (OTG)-enabled android and USB 3.0 for high speed file transfer to PC
Now you will be thinking how to check if your device is compatible with the new SanDisk flash drive ?

It's simple just

click here

( for a detailed list as per your model number ) from your mobile default browser or opera mini as you can see below in the screenshot when viewed from Sony Xperia SP
130 MB/s for faster sending of files to desktop
More to read : New Creative Sound Blaster Roar For Playing HD Music
To accommodate for your casing the connecting part of the device to your mobile is a bit longer
To make things a lot easier, SanDisk have got an app called Memory Zone ( for basic operations like moving,copying and lots more ) which will auto launch when the flash drive is plugged in. Click here to get the app from Google play store
Available size in terms of data storage
What about the price ?
The prices varies from $22.99 to $64.99
Requirements for desktop
Windows Vista
Windows 7
Windows 8
Mac OS 10.6+
Do note that speed varies with type and device configuration
You can expect a hands on review when the product is available in our area.
Read more about it from official website .
Other that above there are other ones like
Strontium smart pen drive ( cannot be used on Windows phone and iOS )
Hybrid Dual from iBall
microDuo from Kingston
Pen drive with LED indicator from Sony ( requires you to have android from 4.0.3 to 4.4 )
Subscriber to our free mail list from below to read more news in latest happening in the tech world right to your inbox.