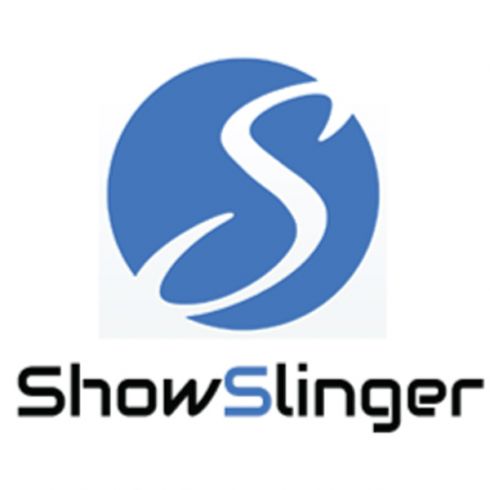 ShowSlinger is an app that allows the people who loves entertainment to the next level. It's a simple app and makes it a useful one for those artists and bands who'd like to take their publicizing skills to the next level. Here, the artist themselves could use the DigiTip Jar and Fan Funding to raise money in new ways.
When the app is installed at first, you can see who all gets what kind of features.
There are three options to choose for, Artists, Venues and Fans.
Artists: They're the one who perform and you can get fans here at a single place. You can even get fan funding via the DifiTip jar. The best and successful artists can have their own business.
Venues: If there's a place for all of these to take place, you can register yourself as a venue and get more revenue without advertising at all. With this option, booking tickets won't be a problem at all.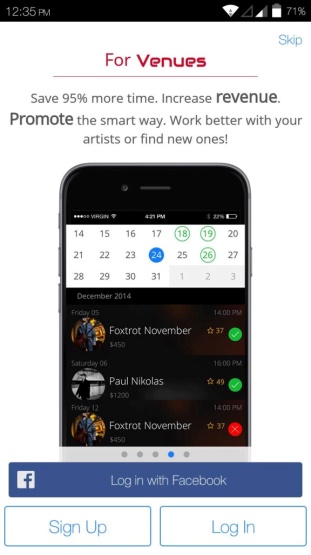 Fans: The audience itself, you can choose the specific genre you want to listen or what you love. They can enjoy with artists live update and the changes in real time.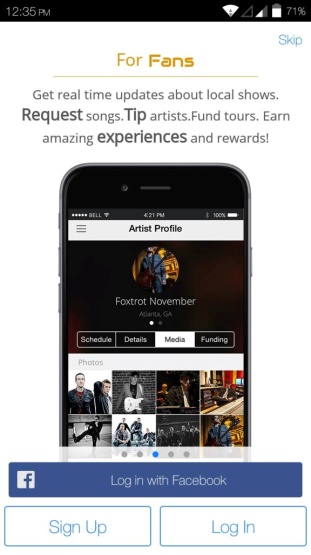 ShowSlinger app makes it easy by providing various tools that is necessary for everyone. That includes the artists who's going to perform, fans for support and to build the audience and finally a place for both of them i.e venue. Love the performance, tip the artist which is an indirect income for the artist itself.
Advantages

For artists :
• With the DigiTip Jar, fans can see the set list and know better about their performance. This can also help to double or triple the tip for every performance!
• With the app, this helps to make some money through fan funding. More fan base equals more fan funding.
• With this application, promotion won't be a problem at all.
• Can easily update the venue and more things easily.
For Fans:
• Fun experiences and rewards from fan funding.
• Don't just watch the show, be a part of it. Check for live real-time updates during and after the show.
• Discover amazing artists according to your choice and genre anytime and anywhere.
• Tip your favorite artist and request any of your favorite songs at any show.
For venues:
• Don't need to search for someone to perform. Put in the details and you are good to go!
• Discover amazing artists to perform at your place. Make it famous, get paid more.
• Save more.
• Increase the revenue the smart way!
Once you install the app, you can customize the way you can filter. You sort it by distance, Zip code, type, genre and the amount payable.
This app allows to make things the easiest way possible. Book tickets, be a person who allows to host a performance or be the artist itself. Whoever you are.
Are there any limitation for it ?
Yes, currently its available for US only
Other info
APK version: 1.1.2
APK size: 26MB
Requires : Icecream sandwich or above
Conclusion
ShowSlinger app is a very simple designed app with cool UI. This app also syncs with your calendar makings things easy and as an addition you can send multiple gigs at once and the last but not least, this app is free.
If you are using iPhone or iPad don't worry it is also available in iTunes and of course its free of cost. Check out review of its iOS version.