One of the major catalysts to the 2021 bull run in the crypto markets was the mass adoption of meme coins. Dogecoin spearheaded this trend, and dozens of copycats emerged in the markets, bringing both fortune and doom to investors. 
But does the original meme coin still stand up to the test of time? In this article, we'll investigate DOGE's fundamentals and technicals and assess whether this coin is still a good opportunity for investors to buy on a reputable cryptocurrency exchange online. 
We also explore its historical price action and experts' opinions to provide you with a Dogecoin price prediction up to 2030. 
Dogecoin Price Performance
Dogecoin entered the crypto market with a bang in 2013. When every new cryptocurrency was taking itself overly seriously and trying to be the next Bitcoin, Dogecoin's creators chose to base their coin on a meme. The goal was to appeal to a larger, mainstream public, that wasn't too interested in the technical blockchain details. And the success was imminent. Dogecoin gathered a strong community of followers in the weeks after its release, which positively impacted its price. 
More precisely, DOGE entered the market at a very modest price of $0.0002 in December 2013. However, its price quickly skyrocketed to $0.001 by the end of that year. The coin even reached a local all-time high of $0.0018 by February 2014. That being said, the lack of fundamentals of DOGE quickly showed the limits of the price. Dogecoin's price entered a bear market for the next 3 years, bottoming at $0.00008 in 2015. 
In 2017, DOGE had another occasion to shine in the markets. The coin took advantage of the generally bullish sentiment and skyrocketed from $0.0002 to $0.017, in the span of three months. 
Once again, the ensuing bear market was harsh on DOGE, as the price retraced back towards $0.002 and traded between $0.0015 and $0.003 for the better part of 2019 and 2020. Nothing could have prepared investors for what happened next.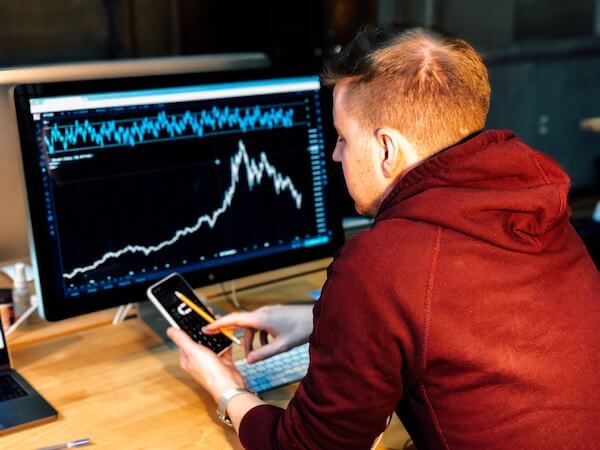 However, the 2021 bull market and endorsements from crypto community leaders such as Elon Musk pushed the price to a new high of $0.7 in May 2021. And like it has done many times before, the price retraced back to $0.15, where it has been trending for the past few months. 
Factors That Influence Dogecoin Price
We can conclude that Dogecoin's price, like any other commodity, follows the simple laws of supply and demand. However, it's what drives the demand that is much more distinctive when comparing DOGE to fundamentally strong coins like bitcoin or ether. As an investor, you should watch the following factors when assessing DOGE's price: 
The current state of the market

. Dogecoin is a highly speculative cryptocurrency. As such, it doesn't do very well when the market enters a bearish momentum. 

Hype and social media mentions

. Mentions from Elon Musk or other crypto community leaders can have an incredibly positive, albeit short-term, effect on DOGE's price. 

Announcements for mass adoption

. Increased adoption drives demand for coins higher, which, in turn, increases the price. 

Changes in the protocol

. Significant updates on how the Dogecoin blockchain functions can impact the price enormously. 
All in all, Dogecoin is incredibly volatile, and you should tread carefully when investing in it. While it can quickly bring some hefty profits, its price can also plummet even faster. 
DOGE's Price in 2022
As we saw during our historical price analysis, Dogecoin's price in 2022 will mainly depend on the general market sentiment. This means that you shouldn't expect any miracles from DOGE if the market adopts a more bearish movement. 
Walletinvestor predicts a price of around $0.3 for 2022, which is quite bullish regarding the current market conditions. DigitalCoinPrice, on the other hand, remains more conservative with a $0.20 forecast. 
Long-Term Prediction of DOGE's Price: 2022-2030
It can be incredibly difficult to provide a precise Dogecoin price prediction 2022-2030. Having said that, DigitalCoinPrice predicts steady growth for DOGE. They provide a price of $0.31 for 2015 and $0.7 for 2030. 
Priceprediction.net is much more enthusiastic, however. For 2025, they expect DOGE to reach $0.73 and an eye-watering $4.65 by 2030. 
To Sum Up
DOGE was one of the top performers of 2021, there's no doubt about it. However, the current bearish sentiment in the markets could drive prices lower before they regain their previous heights. Make sure you do sufficient research before investing in such volatile coins and avoid buying at a market top.