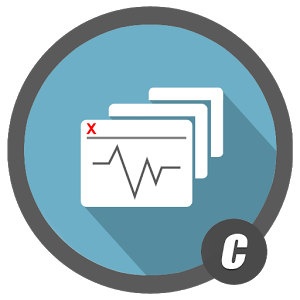 C Floating is one of the new light weight android app for the ones who loves multitasking in mobiles or tablet.
So you will be thinking what about the inbuilt one at the right on the footer ?
If you are having smart phone with more than 4 inch screen you have to move your thumb from top to the bottom multitasking window button. Pretty straining thing in long-term.
C Floating android app review and features
Simple and easy to use as you can see from the picture below
Float on any screen of the device which also includes default lock screen
Automatic closing of bar to bubble after few seconds, can be adjusted from settings tab
Extra stability option for not closing the application by the system when you are running in low memory
One of the best feature that comes in this package is that you could place the recent

 

apps

 

on any place of the screen , to be precise it will be a floating bubble when inactive one on-screen side bar right or left and bar type when it's clicked.
Inactive mode shown towards the end of this post
You may also like : Xim Android App For Photo Sharing
Floating bar modifications available

Swipe or tap to collapse bar
Long press can change orientation

You can also apply various customization on it by sliding from the left to right for going to settings as shown below
Available settings
C Floating other features
Shortcuts to the application
Block screen
Info tables

Battery
CPU
Network traffic
RAM
Prime or pro one come with small cost will unlock the ones below
Info charts of battery, CPU, traffic and RAM
The bubble is too small in large screen
Annoying footer ads
RAM consumption is a bit problem if you are having device with less than 512MB
Panel content
Version: 1.1.10
Size: 1.3MB
Requires: 4.0.3 and above
Direct official apk not available yet