What if you are in a situation like driving where you could not answer your phone calls or in an important meeting ? And you want to let the callers know that you can't answer their phone calls now. Ok by setting auto reply text messages is one of the known. But what if there is also an automation app that shows your status in real-time ? Status android app has been rolled out exclusively to solve these problems.
Status android app review
Free for both android and ios
Even though it's free there are no ads or in-app purchase to unlock full version
Initial setups
After successfully installing it from the Google play store, a simple yet an elegant intro shows a quick glimpse of its features, you have to slide down instead of swiping from right to left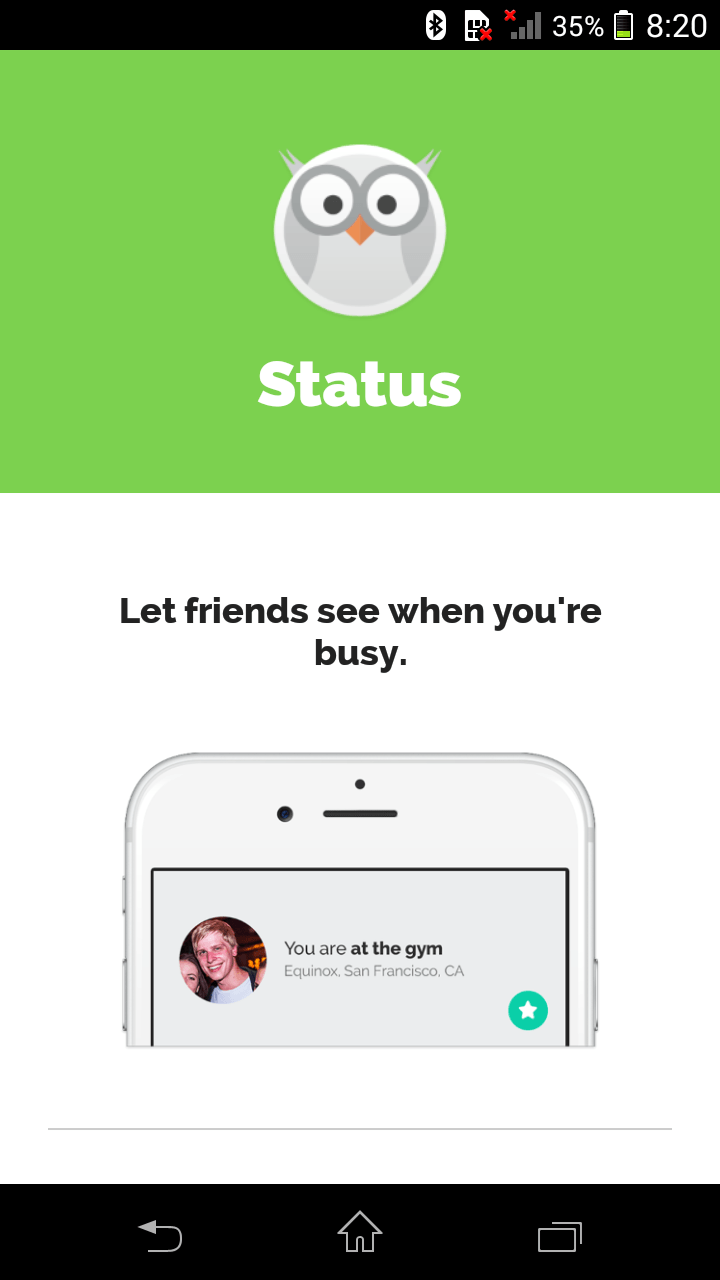 After which you need to verify your mobile number ( support most of the countries) by entering the pin that you received in the call
C flaoting multitasking android app
Set up your avatar,by default it grabs your Google account picture
Set your home location ( recommended) or just skip it as you can later add it
Now go to the settings and connect your cars Bluetooth for telling the callers that you are riding
After establishing successful connection with cars bluetooth
By connecting WiFi you can tell that you are at home or office to your friends when they need you to answer the calls
What if you are at unknown location ?
Status will show that " Out and about " as shown below
Giving access to your calendar from the settings automatically shows that you are on a meeting on the date that you have specified in the calendar
Hide up your location and go off the grid by selecting off the grid mode and wait for few seconds for syncing it with servers
You can find the ones in your contact list that's already using Status app or invite friends by clicking on the plus button " +" from the homepage
Remaining settings available
Note : Callers needed to install it to work as it should be
So what about the resource usage as it continues to run in the background ?
Looks like its lite and you can see it from the picture below
Suggestion to the developer
Integration with social media accounts will be better in finding the friends that's on this sharing network

Version : 1.2.7
APK Size : 4.8MB
Requires : 4.1 and above
Developer : Egomotion Corp
Final Thought
Without compromising on our privacy now its possible to autoupdate in real-time with Status app.
Click here to Download