The trigger email is one of the best things to have evolved in the email sequences that we have built as a part of the marketing and sales pipeline in CRM. But first, let us understand their place in email marketing.
Email marketing is one of the forms of marketing and digital reach that remained steadfast through the decades of evolution that we have seen in the digital arena. From the beginning of the Internet revolution and the changing face of digital marketing, emails have stood out as one of the foremost ways of making a dent in one's industry and with one's target audience. In the world of CRM or customer relationship management, things have evolved in a way that makes it crucial to show up in the inboxes of your potential customers so that you can start building and maintaining a relationship right away. This also requires a click or a reply to some of those emails. The trigger email is one of the best ways to do that.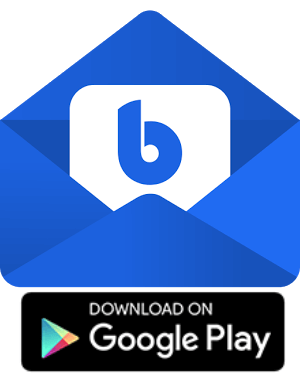 Now, let us understand more about the trigger email. First, when we focus on the phrase we see the word trigger. Trigger is a reaction or a response that is generated when we send a certain call for action. This is embedded into or articulated within an email so that the recipient follows through with a certain, desirable course of action. The trigger email is an excellent way to find out a few things as follows:
Is your potential customer still warm?
Is your potential customer warm enough for a concert?
Is there a need to further nurture an existing relationship?
How can you make a potential customer warm up to the idea of signing up for your products and services?
What are the things that are garnering a response from potential customers?
What are the things that are garnering a response from existing customers?
What are the things that are working for you?
What are the things that are not working for you?
What are the main issues that you need to fix with your messaging?
What is your market segment?
How can you position yourself in this market segment?
These are a few of the insights that you will get when you begin to employ trigger emails since they pretty much deliver responses and replies on the spot. Now let us cast a glance at five of the most effective trigger emails so that we can also understand how to use them in a better manner in the future:
1.The Abandoned Cart Trigger Email: This would be one of the most crucial emails to send. When a customer comes to your website or your portal, there may be some transactions that do not go through all the way. The customer may have added things to the cart and yet, there would be no follow through to the checkout. This is something that needs to be studied further so that you can learn where you have gone wrong and what you can do better. Better pricing? More features? Some discounts? Unclear steps thereafter? The trigger email you send to the customer at this stage has to ask all these questions and offer a freebie so that a reply and a response would happen and you would get the click through or the conversion eventually. Even if the same prospect does not convert, you can learn something valuable that will transform your business and your messaging for lesser abandoned carts in the future.
2.Milestone Trigger Email: This would be one of the most popular emails. Who does not liked to wished on a birthday or an anniversary? Make sure that the email marketing is set up to match the CRM data in a way that a trigger email goes out for a person's birthday or an anniversary. You should also make sure that there is a personalized touch to it so that the person in question would definitely reach out with a thank you message and that can be the start of a whole new conversation to help in earning a conversion or word of mouth, at least.
3.Transaction Trigger Email: When a customer has just signed up or completed the process of checkout, it would always be nice to thank the customer for their business and keep the relationship going for repeat orders. This would most definitely also help the customer spread the word and respond to your emails too. In this case, the tigger email does the job of maintaining the relationship and furthering it for the growth of the business. This trigger email can also have details about what the customer has to do next, which is also helpful in case the customer needs to complete next steps to avail a product or a service. The welcome trigger email is also included here which can instantly begin a fresh relationship with the new customer.
4.Loyalty Trigger Email: This is also an important trigger email that can send a person straight to you with more questions. When someone has been your customer for a sizable amount of time, you would want to reward them for their loyalty. You can do this by sending  trigger email to unlock a new product or service at a highly discounted price. This is sure to garner interest and the customer would also spread the word besides being more prone to unlocking this new service at a far lesser rate than what is being offered in the market, for the same.
5.Feedback Trigger Email: From time to time, it is always a good idea to ask your customer to give you valuable feedback about your products, services and the way you provide these. These are called feedback trigger emails and you can send them out with a link to a survey that the person can fill out. This will also help you understand what your growth areas are and where the gaps are in the services you are providing for your customer.