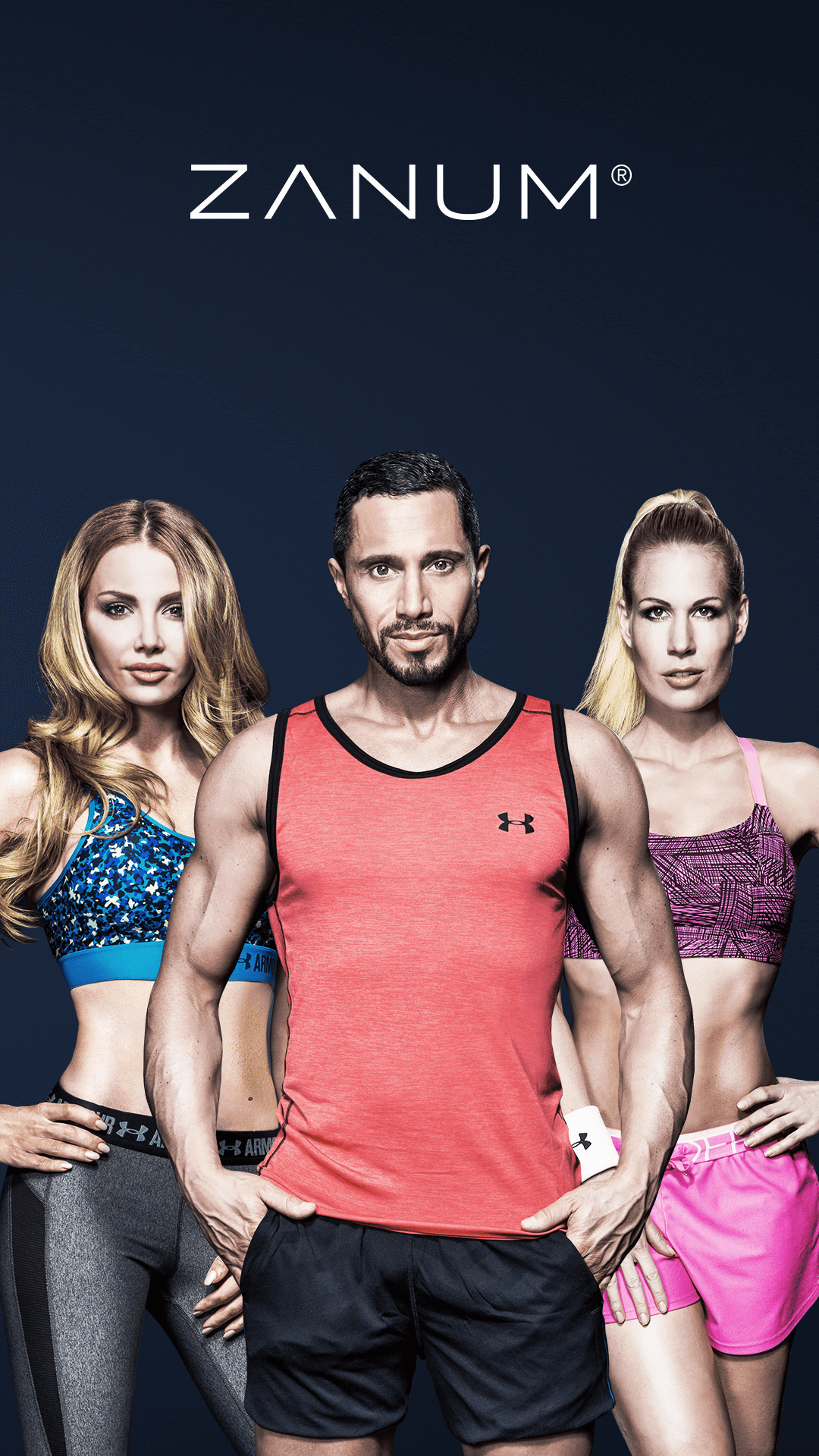 Welcome exercise lovers to our new post in which we are going to discuss ZANUM iOS app.
ZANUM is derived from the latin word called 'Sanum' which means healthy and real. As you all can get the idea about the title, ZANUM is the health-related app which focuses on bodyweight and fitness equipment training. It is like a personal trainer who can help you in getting most out of your workout. Let us explore more about it in below section. In below section, we will tell you what it is offering and how it works by highlighting some of its key features.
Exploring ZANUM
ZANUM is a fitness app which can help its users to achieve their fitness goals. Users can push their fitness goal up next level under the guidance of some world-class fitness experts. ZANUM is developed under guidance of fitness expert, and its algorithms are written accordingly. It is currently available for iOS platform and will very soon be launched on Android, too. Now without wasting any time let us highlight some of its key features.
Features:
Smart machine learning algorithms used in ZANUM prepare workouts by considering:

Your Age and Sex.
Your specific training target (full body, lower or upper body or core).
Your body strength, stamina, and flexibility.
Available fitness equipment.

11 world class trainers with different skills and specialization are available at any time. Users can pick their favourite coaches before each workout to get great versatility and guidance.
More than 500 high quality exercise videos with detailed instructions are provided by the ZANUM app. They cover a broad variety of fitness equipment and bodyweight exercises over different training levels.
ZANUM reads your weekly progress and adjusts the training level a weekly basis so that users can move up to next level.
The ZANUM training point system is there to keep you motivated and will help you reaching your weekly fitness goal.
How is ZANUM working?
Here is a quick guide which will assist you about the working of ZANUM. Have a look.
First of all, you have to create an account, and after creating the account, you will get following the home screen. As you all can see nothing is there now you have to setup your account.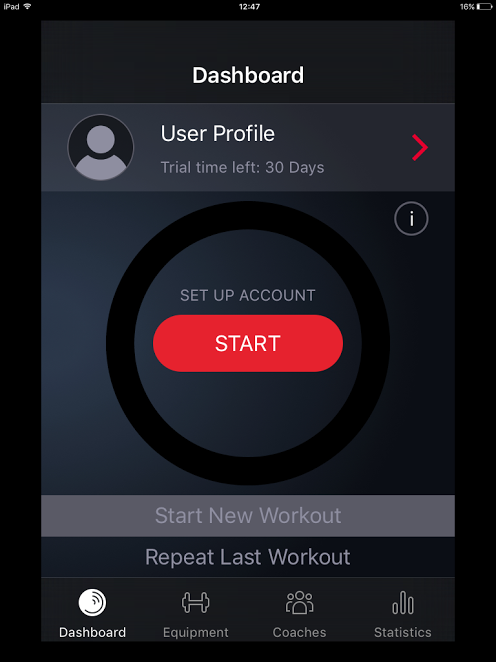 Choose your favorite coach.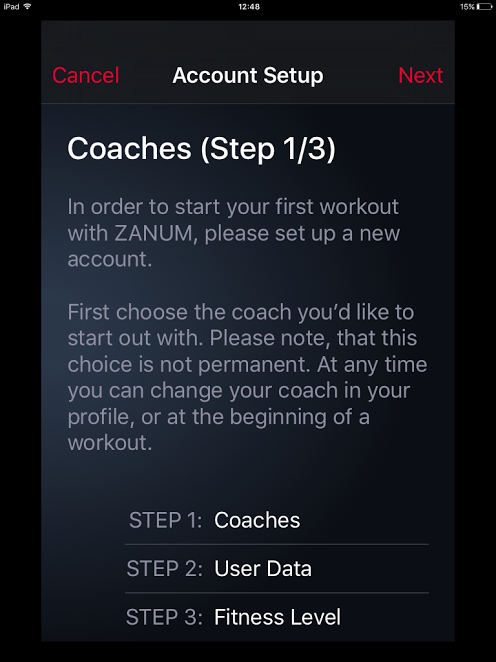 Enter Personal data.
And give information about your fitness level.
As you can see you can enter various data like

Body part you want to focus.

Training Level.
Available Equipment.
Favorite Coach.

After giving all the data, your workout plan will be prepared by ZANUM with ZANUM Training Point System. Currently, as we all know it is zero only.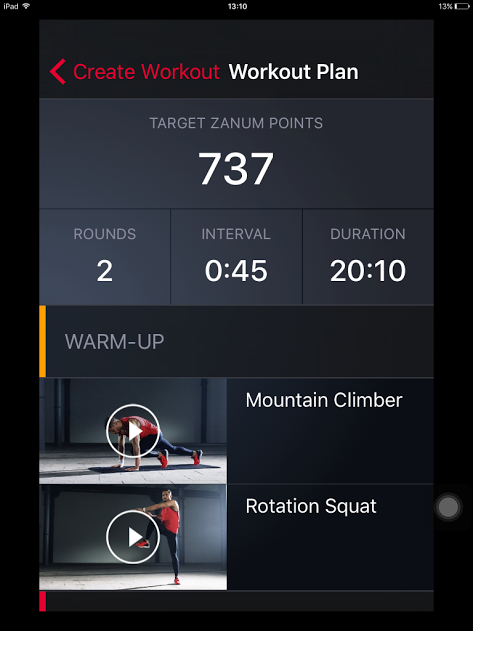 Price
First, one month is free and after first month users have to pay. You can choose your plan according to your budget and need and get more idea about price have a look at below snap.
Final Words
Before we end the post lets us highlight some of its positive and negative things so that you could take decision more easily.
Positive
1-month trial is available after that users have to pay nominal subscription charges. ZANUM fitness service is really charging very less if we compare it with other fitness apps in the market.
The workout plans which are prepared according to body types and strength are really very helpful. It feels like we are getting assistance from the personal trainer.
500 plus exercises are available.
Users can choose available equipment and can ask ZANUM to prepare workout plan accordingly.
It smartly monitors fitness progress.
Negative
The app is affordable, the concept and interface is good everything is fine except availability; it is only available for iOS based devices now, which is not good. While Android will be released within a few weeks, Windows users must wait for any future statement from the developer.
If you are having an iOS based device and you´re looking to push your fitness to next level, then ZANUM is right for you. Just go for it without any second thought. Try it as the first month is free. Download it and experience it and share your experience with all through comments, like and share thank you.