Microsoft Word is a daily driver for millions of writers and editors around the world. Microsoft word considered as an amazing utility that enabled the writers to craft the piece of content in a better way. Nothing is perfect in this world, and the theory applies to the Microsoft Word, and we would like to address one problem and the solution as well.
Unfortunately, Word documents have one problem, which leads to data loss and it is a devastating situation for someone, who worked hard on crafting the piece. Microsoft has added an auto-save option, but sometimes we accidentally delete auto-saved files. Once you lose that data, then there is no way Microsoft can help you recover those files. You have to start from the beginning again, which is frustrating.
What is the solution?
Fortunately, some programs help you recover deleted files on Windows. Few programs in the market assist you in recovering deleted Word document without data loss.
However, there are too many software companies trying to pitch you their products, so buy them. But, did you know only a few of them are fully featured? Many software programs lack word document recovery features.
So, which one you should give a try?
Disk Drill for Windows For file recovery and excel document recovery
Disk Drill is Windows-based software that enables you to recover documents like Excel document, Doc, and Docx formats. The software company Pandora recovery has developed the program, so it can help you recover Microsoft Word documents without any data loss. The product comes in Free and Paid version.
Let us show you free data recovery software helping you get back the lost data in just a few clicks.
One: Download the program from the official site and Install it on your Windows PC. (It supports XP/Vista/Seven/8/10.)
Two: Once you install the program on your PC, you can launch it directly.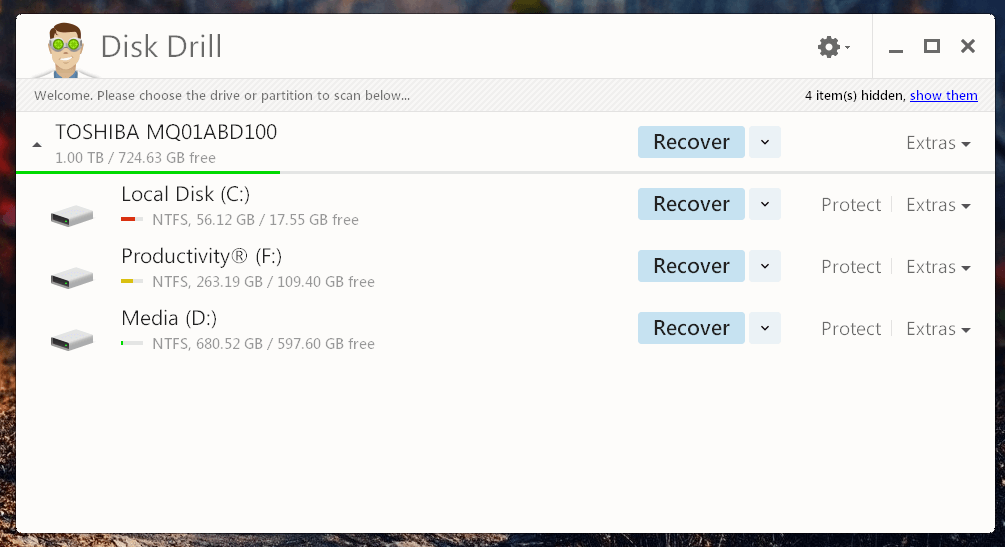 Three: You have three options, you can scan all drives, or you can select one drive and scan. I have selected to run a QUICK scan on "C" drive.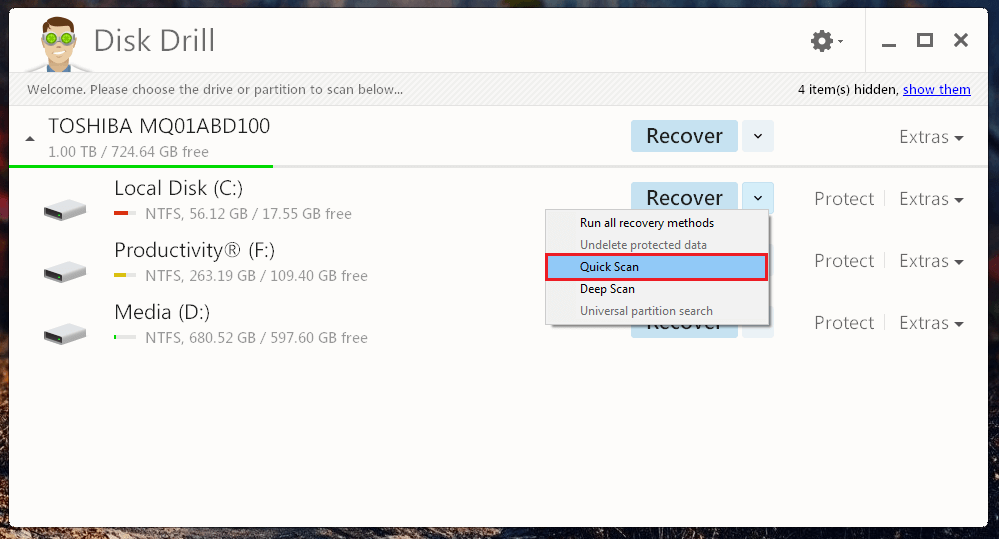 Four: The free data recovery software will run a quick scan to look for documents that you can recover. We realised that it would take longer than ten minutes to complete QUICK SCAN, but it's worth to wait.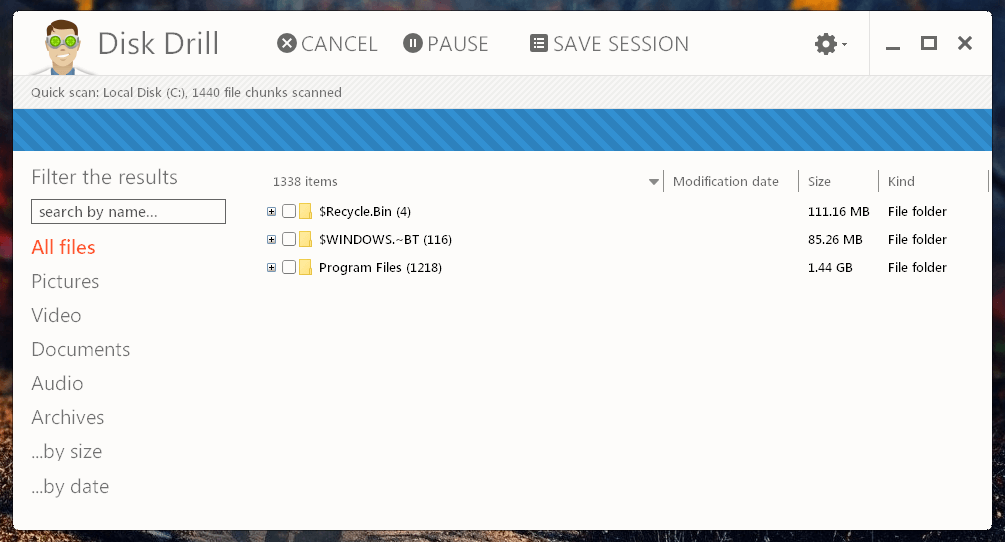 Five: On the left side, you have the option to select what type of files you want to recover. You can select from Pictures, Documents, Audio, and more. Once you have found the file, then you can recover deleted Word document.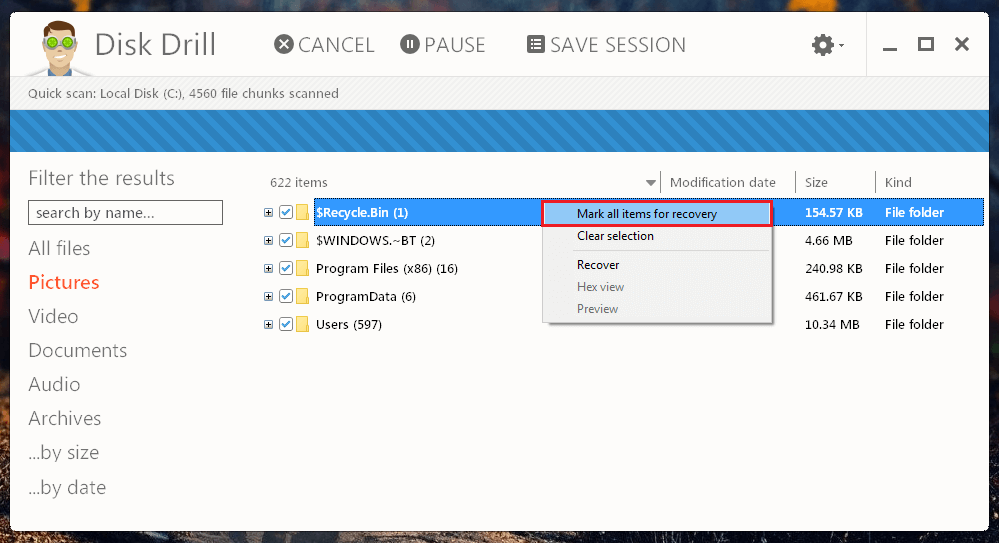 Six: There are so many you can choose from, and in our case, we tried to find one file, which we deleted by mistake. We did not expect to find a backup file of the article.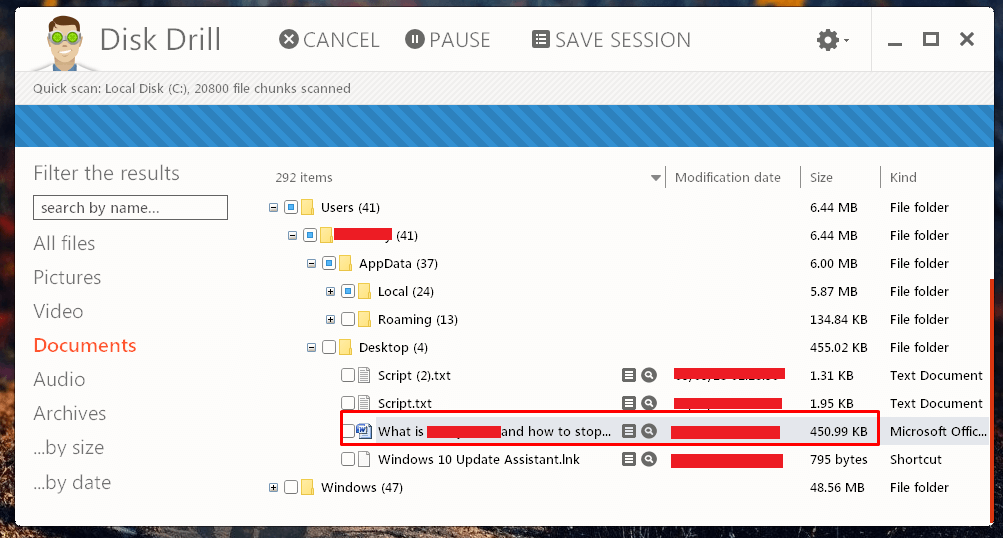 Seven: We save our article Word documents on the desktop, then upload them to our cloud storage. Later, we delete them. We have accidentally deleted one of the files, and we successfully recover deleted Word document and a script.

Eight: A small warning window will pop-up on your screen and the warning is about where you want to save the file. If you click on YES, then the file will be saved on the same drive. If you want to save on a different location, then click NO.

Nine: Once you click on YES, then all files you have selected so far will be restored to the original location or drive. The recovery speed depends on the number of files and the size of the files as well. If you have a powerful PC, then the recovery speed is good.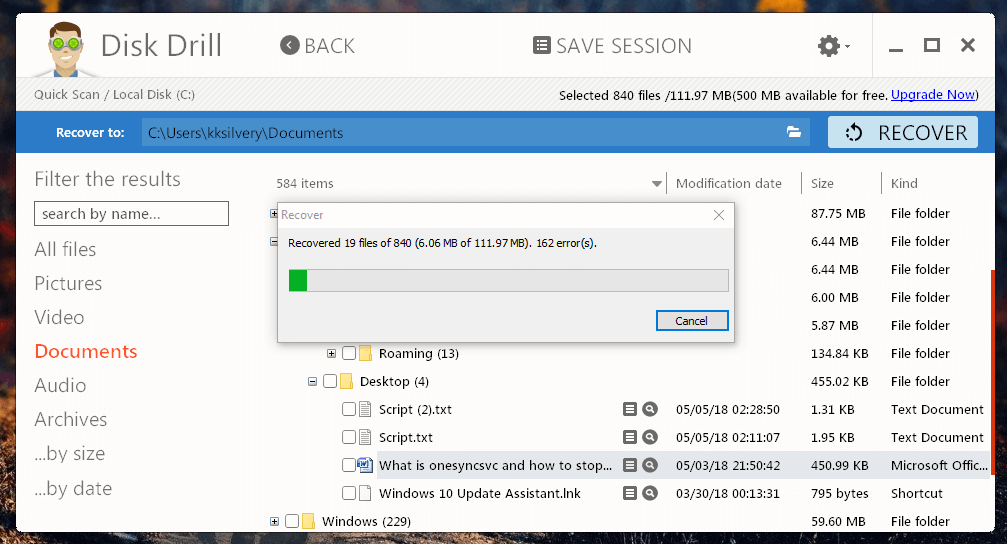 Things you need to know
If you want to take full advantage of the company software offerings, then we recommend you opt for the premium version.
Coming to the limitations of the Pandora Recovery Disk Drill free version, you cannot recover more than 500MB. If the file size if over 1GB, then the program won't proceed because of the limitations.
The Disk Drill is not just a Microsoft Word document file recovery tool, but it also helps you recover Audio, Pictures, and other Microsoft files as well.
Can it recover or restore excel files ?
Yes just follow the above methods for excel document recovery
Conclusion
We know that many of you plenty of question to ask, but what we recommend you that you try the free version and recover few files. If you spend ten to fifteen minutes using the Disk Drill, then you realize the potential of the software. Let us know what do you think about it in the comment section below.