Send Me Pic is a unique future-driven mobile image-sharing application empowered with Google Maps and driven by user maps. Now, you can not only find your friends but can also see where they are and get the images of their location instantly. The app comes with easy functions with attractive features for Android and iOS users.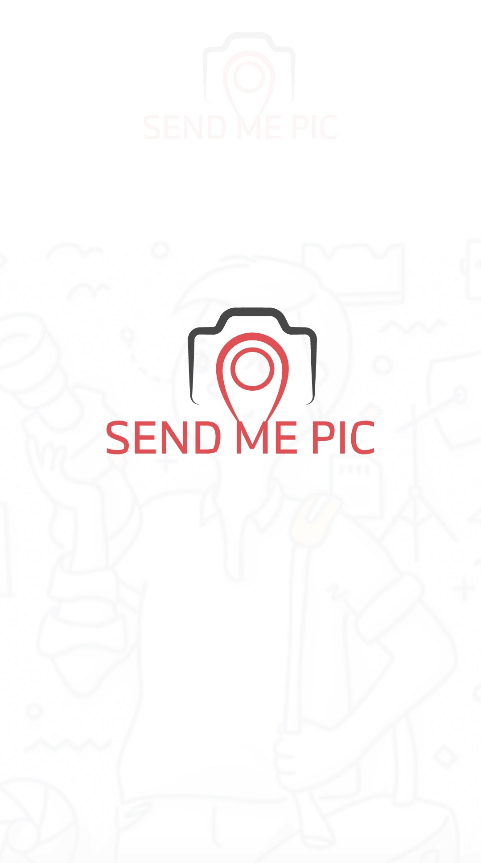 Why Should You Choose Send Me Pic?
Send Me Pic is a high-quality image sharing application that allows users to share pictures and save a lot of time in tracking locations. This application operates through Google Maps. Here are a few reasons to use this app.
Share photos / pictures of your current location with your friends and family within seconds.
The app uses map-based interface and geofencing technology.
Users can even hide their location for private moments with simple features.
Users can get location-based real-time alerts on their smartphone.
The location-tracking system is efficient and accurate.
The app captures high quality photos that can be shared with anyone.
Images captured can be saved and used for future references.
There is a separate photo gallery for storing the images.
The images stay available for the recipient for just 24 hours.
A user can send request to others to share their live location.
The sender is allowed to delete the image once the request has been completed.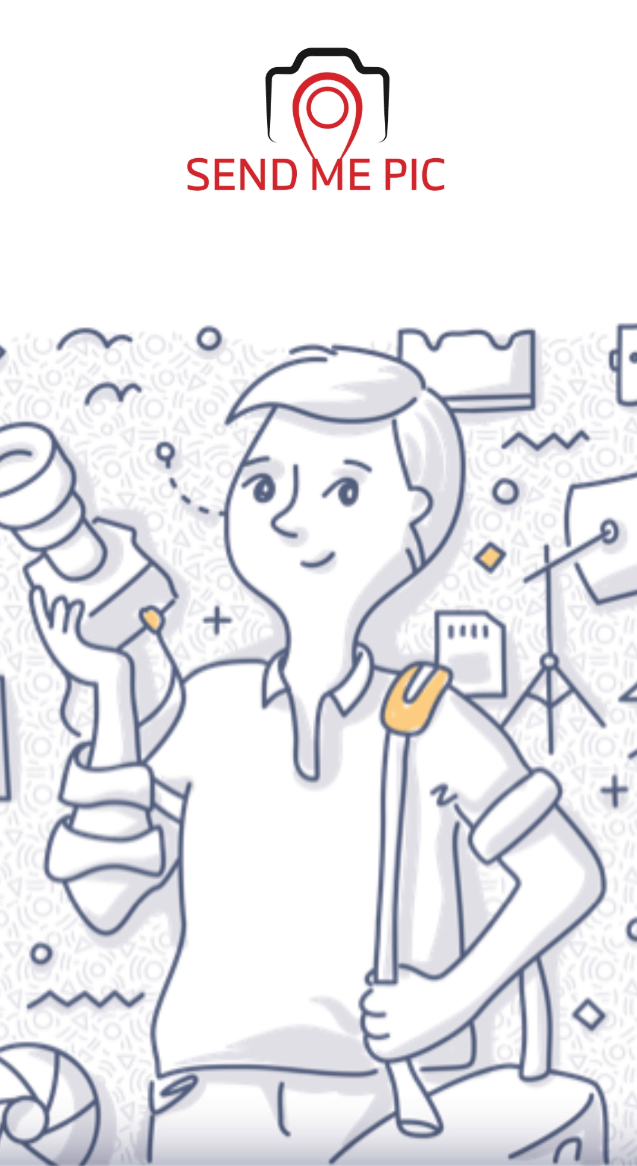 Why People Love Send Me Pic?
Send Me Pic is the world's first-ever application empowered with a picturesque view the location supported by high-quality images and is embedded by stunning features. The live photo-sharing of locations brings fun to the friends and family. The app provides seamless user interface with many clickable options. The location tracking features saves your time. Most importantly, the app is safe and secure. It keeps your data private.
Signing Up with Send Me Pic
Download and install Send Me Pic on your smartphone. Once the app has been installed, you can tap on app icon to open the app.
You can sign up to the app using your Google ID, Facebook ID, or Apple ID. You need to accept the terms and conditions while signing up.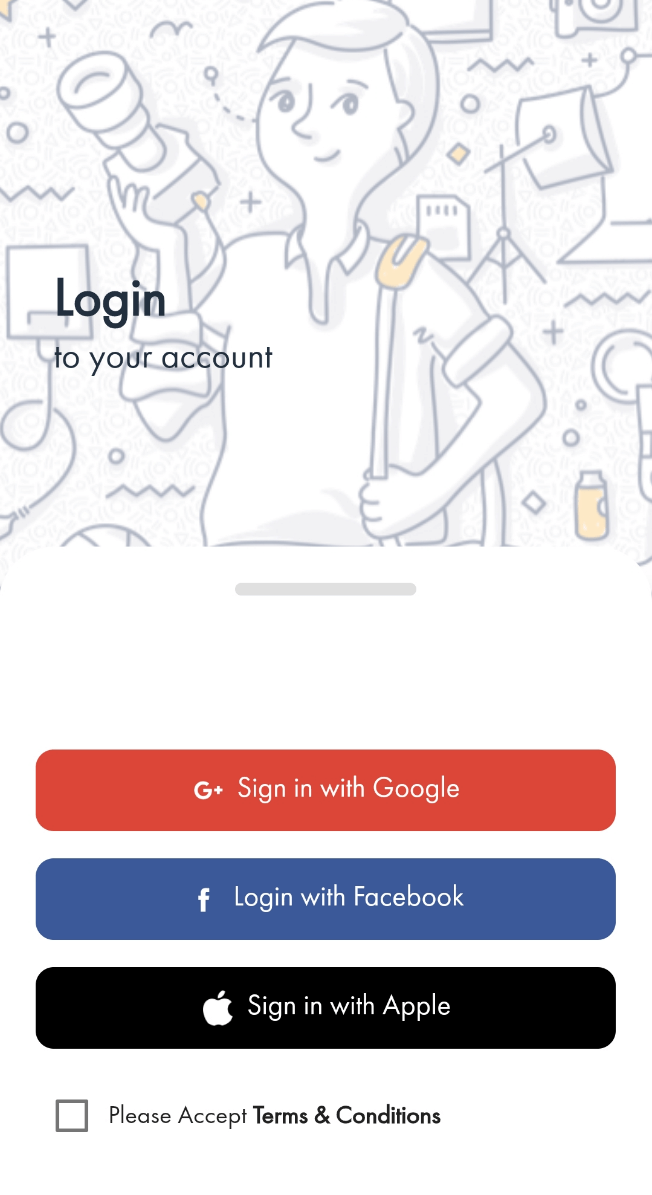 Once signed in, you will see a map with your location.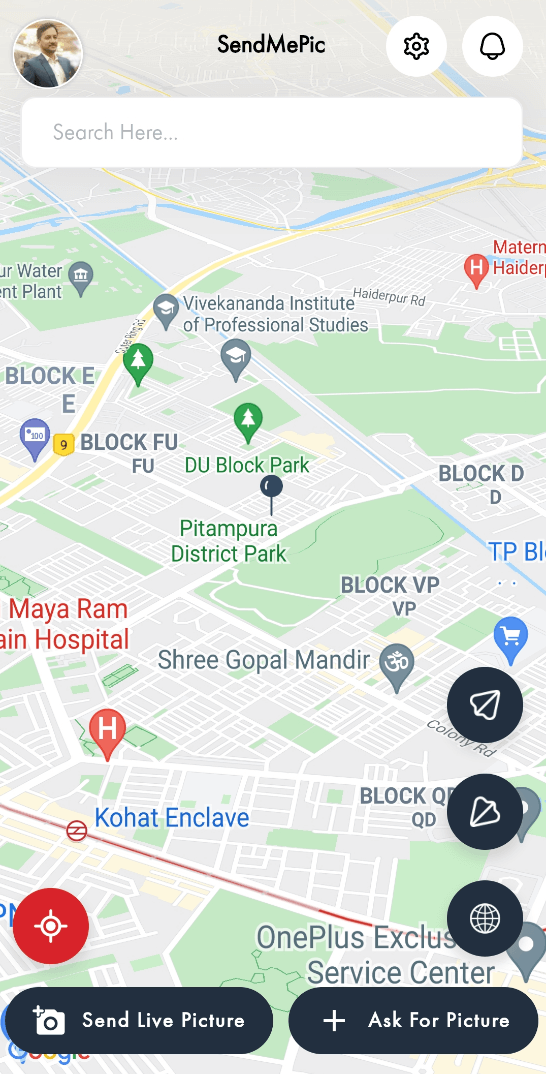 You can either choose to 'Send Live Picture' to your friends/family or 'Ask for Picture' from your known ones.
Once you click on 'Ask for Picture', you will see the list of people near your location. You can choose to get live pictures from any/all of them.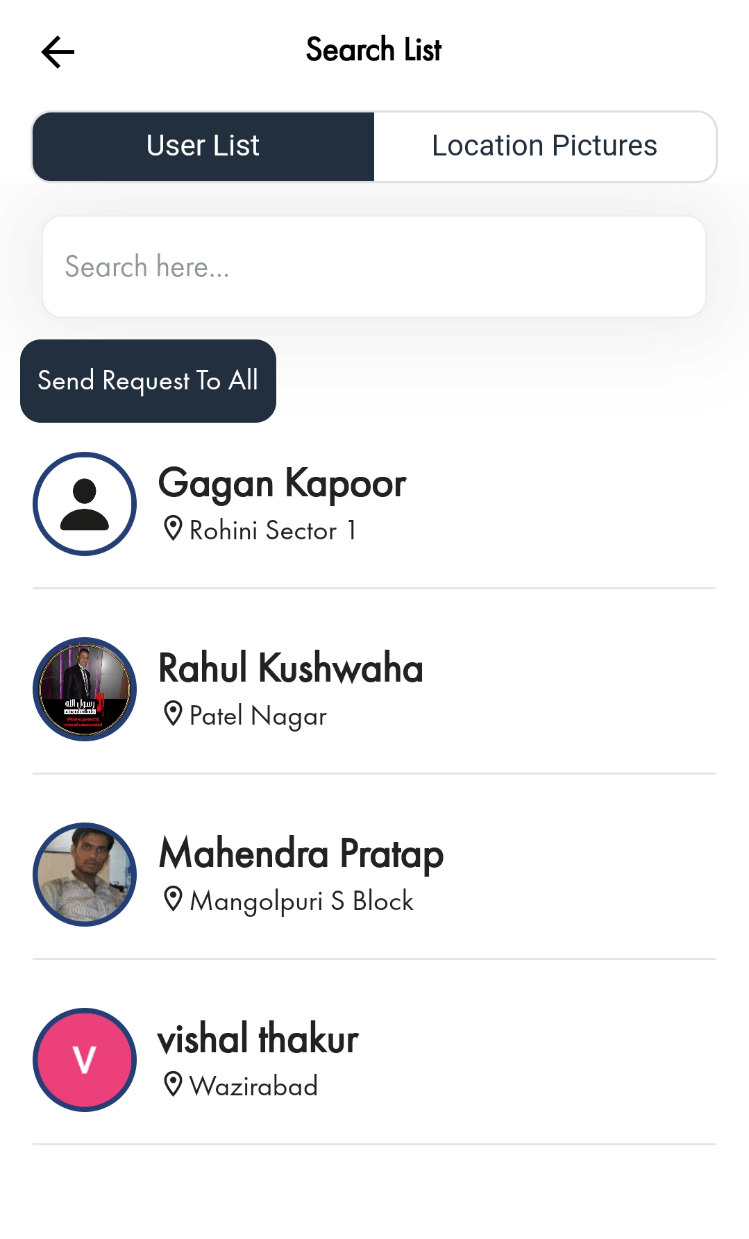 Once they accept your photo request, you can view their live images if they have uploaded them.
You can even invite your friends to join this app.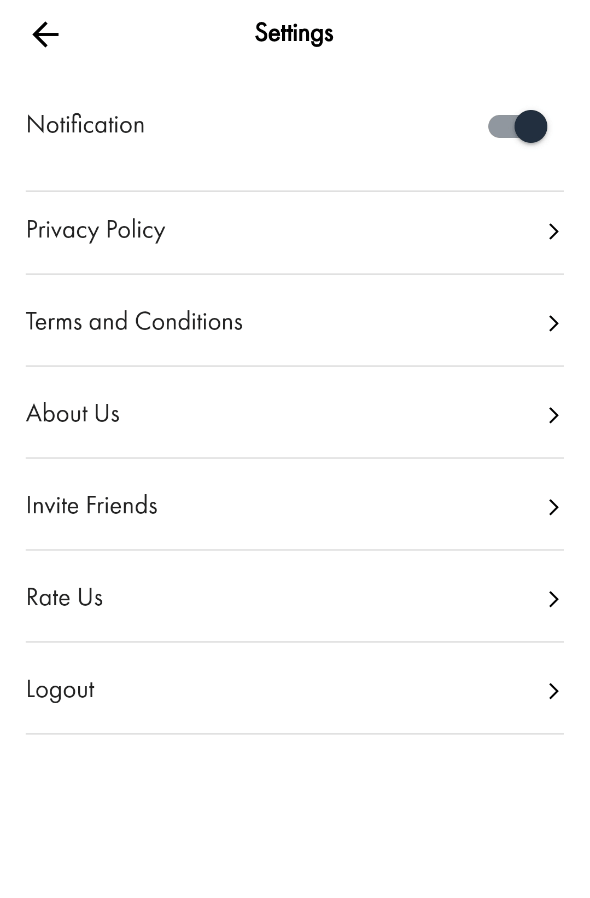 How the app works?
The mission of this app is to provide a flexible and versatile location-sharing facility empowered with high-quality photos of the locations. Through map-based functionality and geofencing feature, the app owners want to help users locate their friends at any point of time and vice versa.
The app allows you to share images with other users instantly. It makes locating your friends easier as exact image of location with additional details gets shared. This is efficient location-tracking feature that works fabulously well with Android and iOS. Once you share your location, your friends can start following the location and they can share the details instantly. The location-based alerts can also be arranged that can further give your real-time notifications. So, your friends can track you in no time.
It works for different situations ranging from social gatherings to client meetings. Share your live images with family, friends, and loved ones via this exclusive application.
The multi-colored rings around the user profile indicates the image requests they have attended. The more images your share, the higher will be your status.
You become a silver user if you have shared more than 10 images.
You become a gold user if you have shared more than 100 images.
You become a platinum user if you have shared more than 500 images.
The Bottom Line
The developers of this app have taken care of the all aspects in terms of security, saving, time-efficiency while creating this application. So, you can even hide your location easily from your friends if you don't want to show them. You can even share your live location with photos in real-time with anyone using app. Download it now and try its features.