Sleep plays a crucial role in every living being healthy, and it keeps you healthy throughout your life. A lot of things happen during your sleep, which you are aware of but sleeping at the right time adequately can help you lead a Quality life, Healthy life, and Happy life.
When you are awake, how well you are feeling depends upon how well have you slept. Several actions are taken while you are asleep, that also includes repairing any damages, imagination, development, and growth.
The sleep deficiency has immediate effects, which is noticeable because with over time developing chronic health problems risk is higher. Sleep deficiency has adverse consequences in your Work, thinking speed, Learn, Understand, and Work.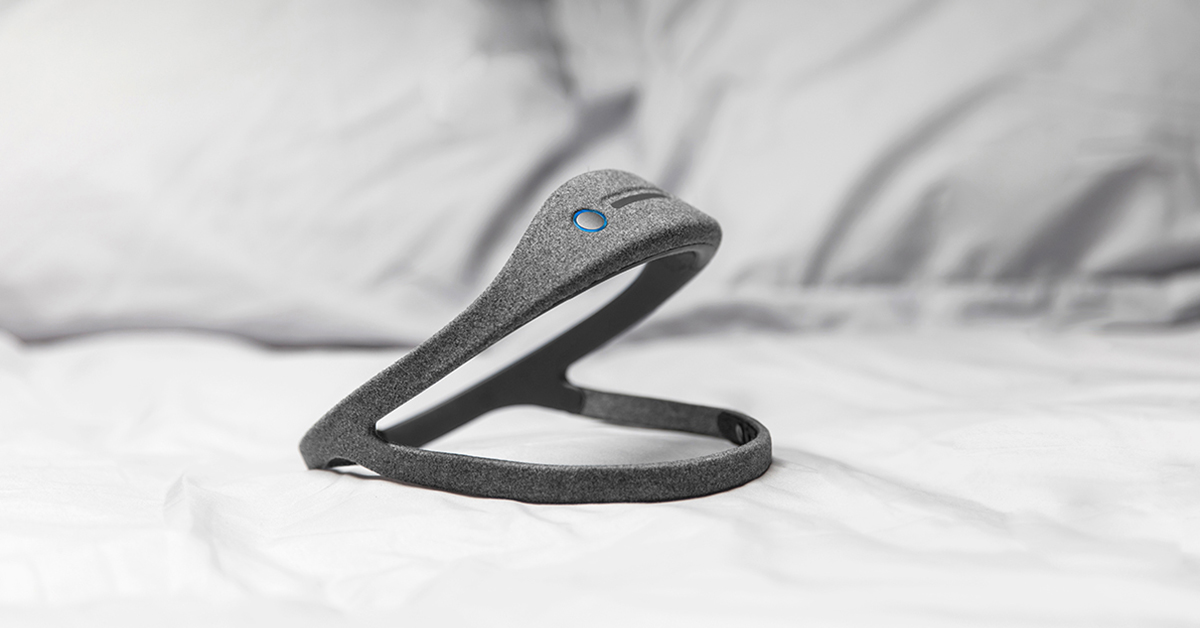 In 21st, you have technology that assists you in having a good sleep and this time you have Dreem headband, which helps you have a safe and comfortable sleep. How does this help you sleep better?
What is Dreem?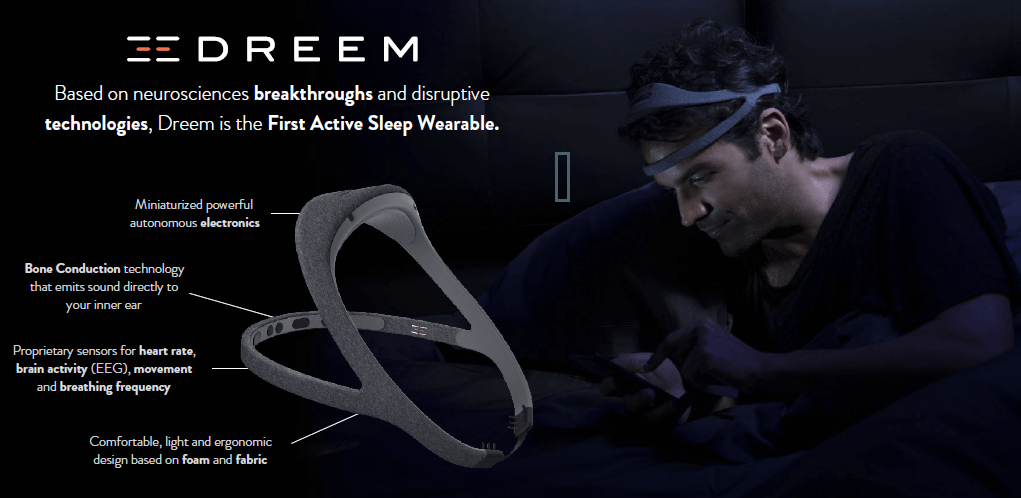 Here is full launch video
Dreem is a headband that fits your head comfortably, which isn't a magical device that helps you sleep faster without any efforts.  Unlike, other headbands, the Dreem is equipped with EEG (electroencephalogram) technology, which records sleep data like stages of your sleep, which gives you a detail information on when you sleep efficiently. Dreem headband even triggers that moment, when you can fall asleep comfortably.
How Safe Dreem Headband?
Many of us ask this question when you have something to attach to your body, and it is kind of scary to leave a piece of technology to your vital part of your body, while you are asleep.
But the headband is lightweight, and it comes with parts inside of it, which are completely safe. The headband doesn't have parts that can harm your head in any way. A simple technology, which is designed smartly to record your brain activity at 1 Hertz and also it uses Bluetooth low energy for syncing with app (iOS and Android).
How Does Dreem Headband Help Me Sleep Better?
Nothing happens overnight, if you use the headband every night, you can expect results between two weeks to four weeks. Let's assume that you have a problem, where you wake up in every four hours of sleep during nights that has an impact on quality of your life. The headband monitors your brain activity and triggers the right moment to get into deep sleep, which will get rid of your short sleep duration.
The headband has no side effects because no Substance, Medicines, Injections or similar medication are not involved in it. The Dreem Headband is a simple but smart technology, which works like a pair of eyes, while you are resting. It is fascinating that you can now find more about yourself while sleeping and dreaming.
It is no magic wand that solves your sleeping problems in a day, but if it takes an hour for your sleep, then Dreem headband decreases the duration to 70%. You will fall asleep faster and lead a quality life.
Is This Effective on People with Chronic Disorders?
Diseases developed from lack of sleep are now common issues in the community but solving them is the top priority by applying basic sleeping methods. When there are too many things happening around you, you cannot find peace. The Dreem headband works well for those who want to relax and get out of the noisy lifestyle. The calm and peaceful sound waves help you to sleep a comfortable and noise free nights.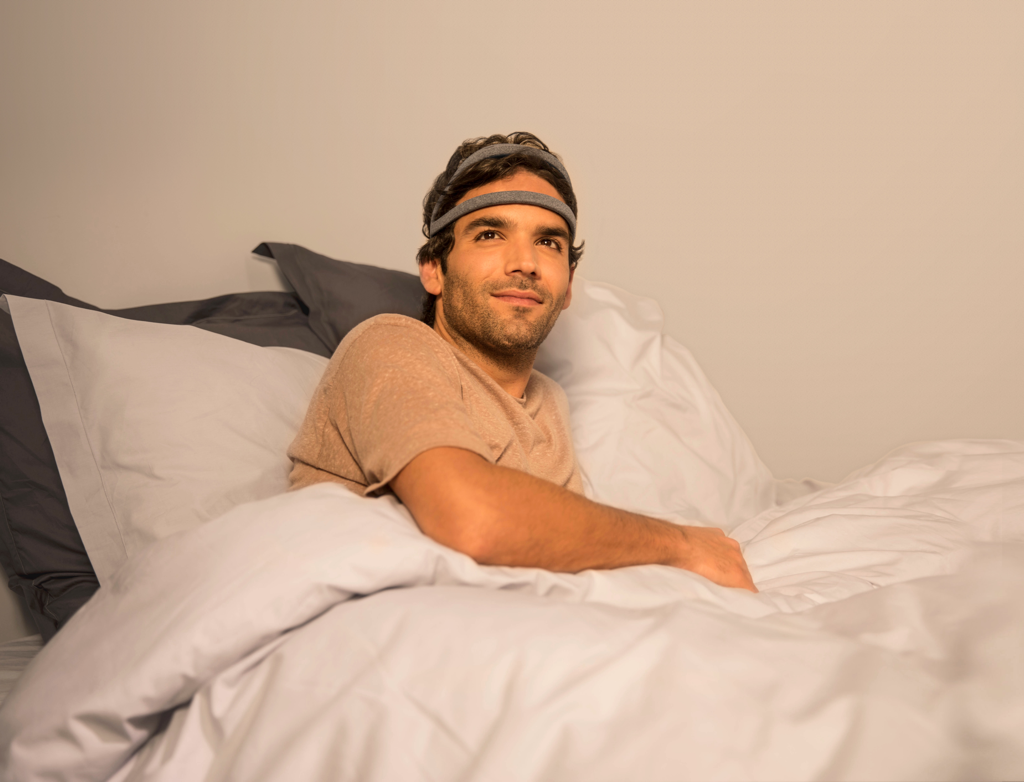 The Dreem headband is designed to fight against the Disorders naturally. Since there are no medicines are involved in the process, you can call it a natural therapy for your restless mind.
What Are The Side Effects of Dreem?
As every Tool or Medication has side effects, does the Dreem Headband has one? It is common to have such question your mind.
The Dreem Headband beta version has been tested on 500 subjects, who are suffering from various sleep disorders and conditions, which gave an opportunity for the team to understand and develop a band that can satisfy a group of people.
Fortunately. There is no Side Effects of Dreem Headband, and it is safe to use.
Is there an app to monitor your sleeping activity ?
Yes and it can be downloaded from iTunes. The app can guide you plus it offers insights like, how long you have been asleep, position changes, sleep scores etc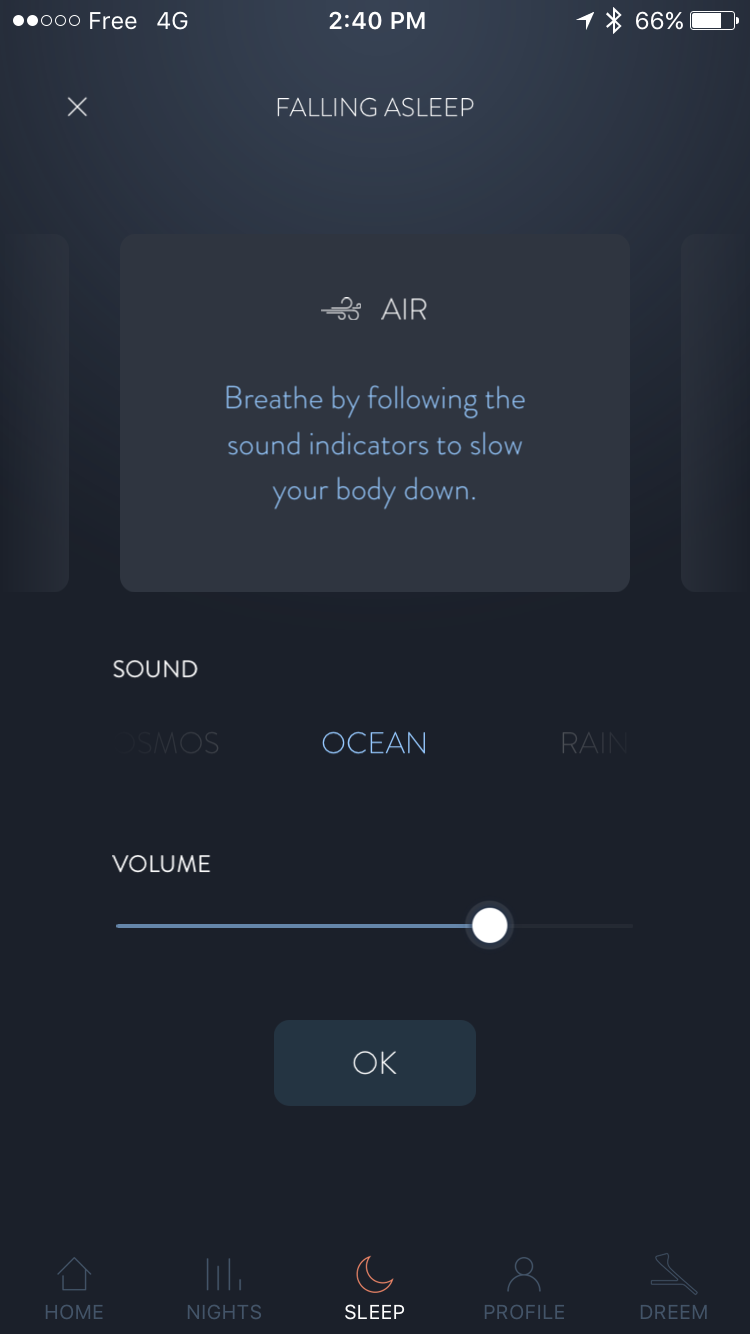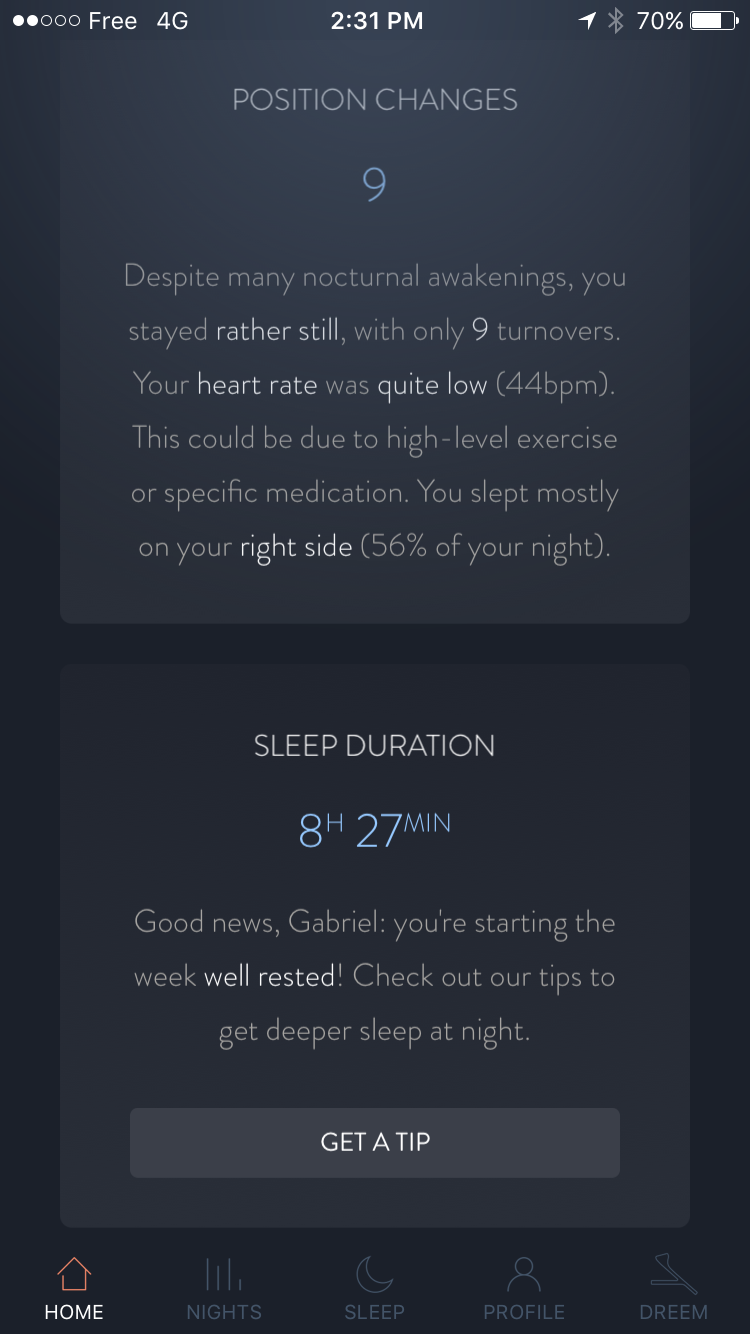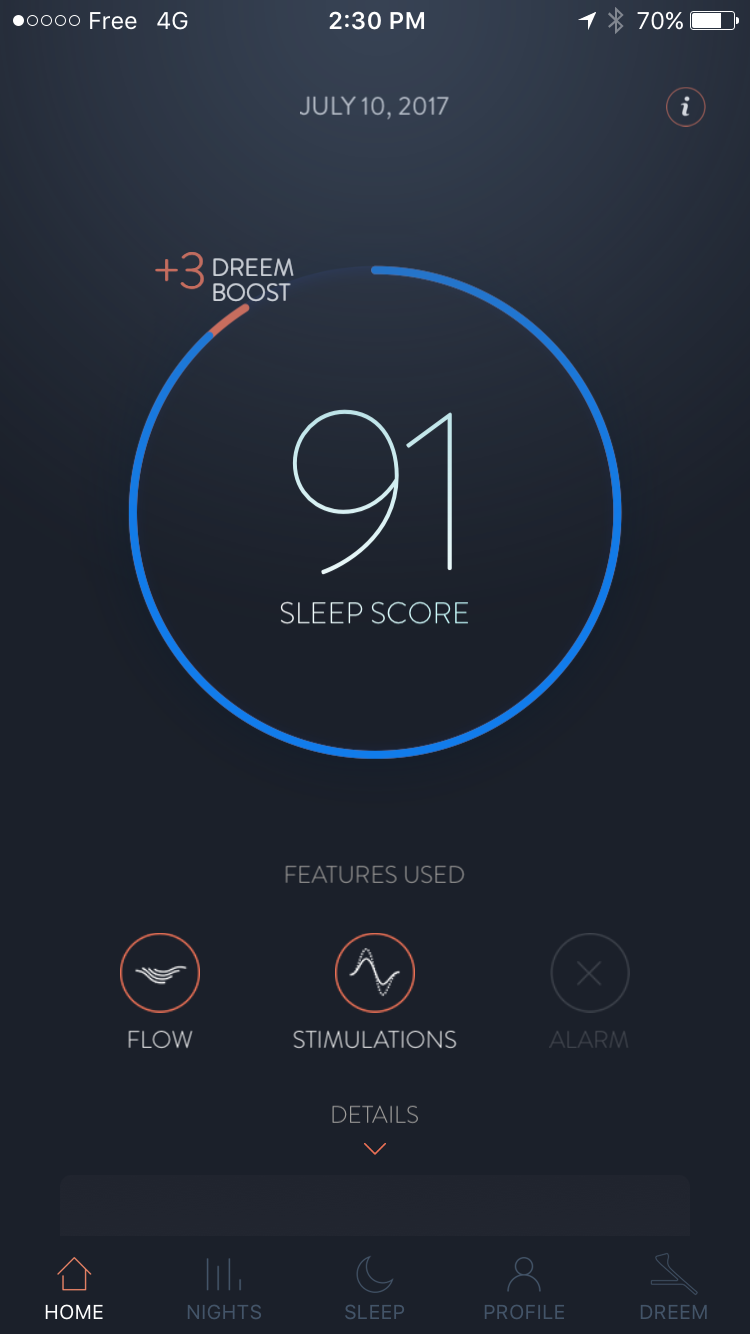 Here are the results from the 500 users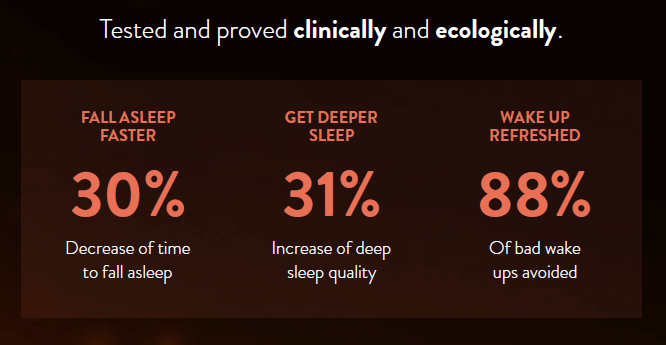 Available countries
What comes in the box ?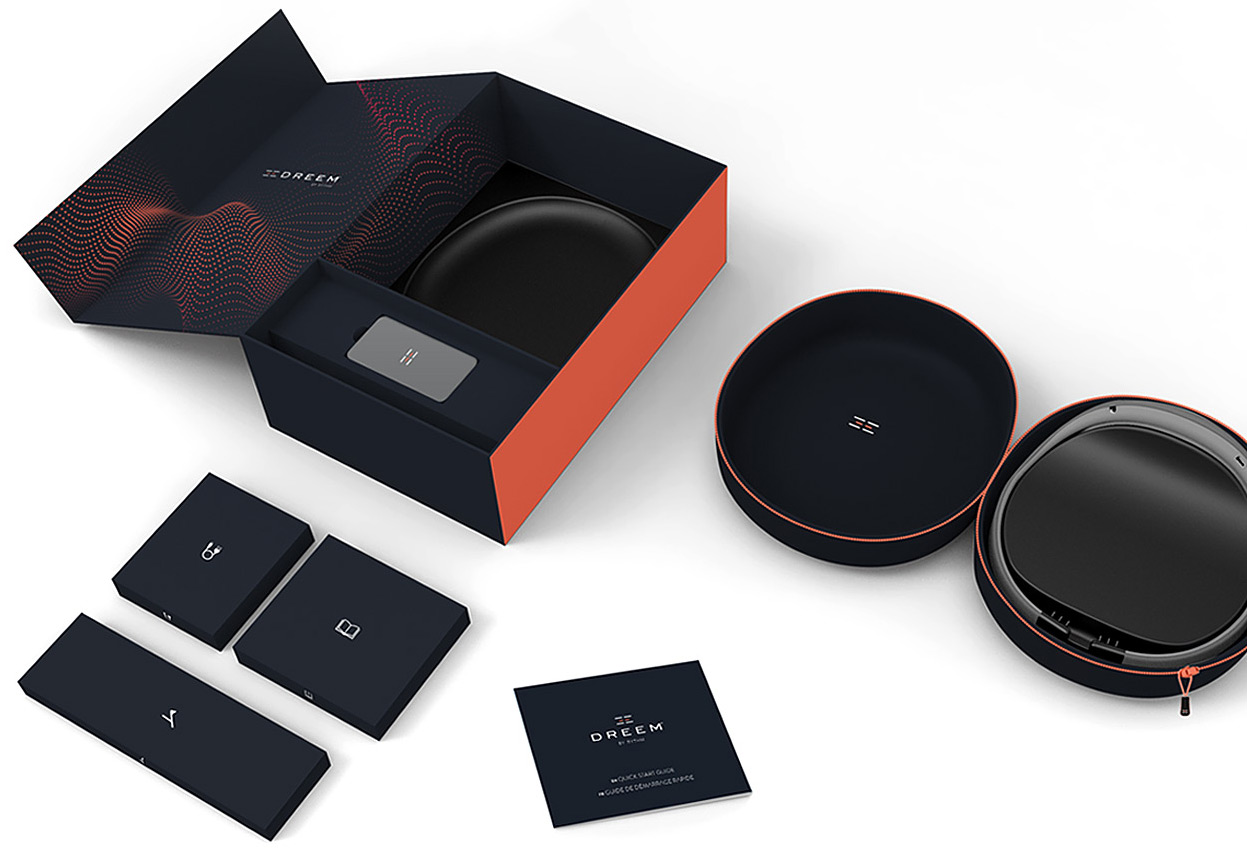 Dreem Headband
Charger & Micro Usb Cable
Travel Bag
Set Of Back Sensors
Replacement Pads
Quick Start Guide
Specs
Weight : 120grams
Battery : 1200mAh
Time required to charge to full : Max 2 hours 30 minutes
Connectivity : Bluetooth 4.0, USB (charging only), WiFi b/g/n 2.4Ghz & 5.0Ghz
Material : Hypoallergenic TPU Soft fabric
Languages : EN and FR
Whats the price of the product  ?
$399 as an early bird sale (normally $499), item can be ordered from here
Also there is hassle free 30 day return and 1 year warranty (US and Canada), 2 years for other countries for the product.
The only concern I found is that pricing is same in Euro and USD ! $399 or €399
Summing-up
You can find similar headband in the market but Dreem does stand out of the crowd and you will realise it when you use it for a month. It does not matter, if your sleep is getting disturbed by-passing vehicles or noises of your crying baby, with Dreem, you are assured to get better sleep.