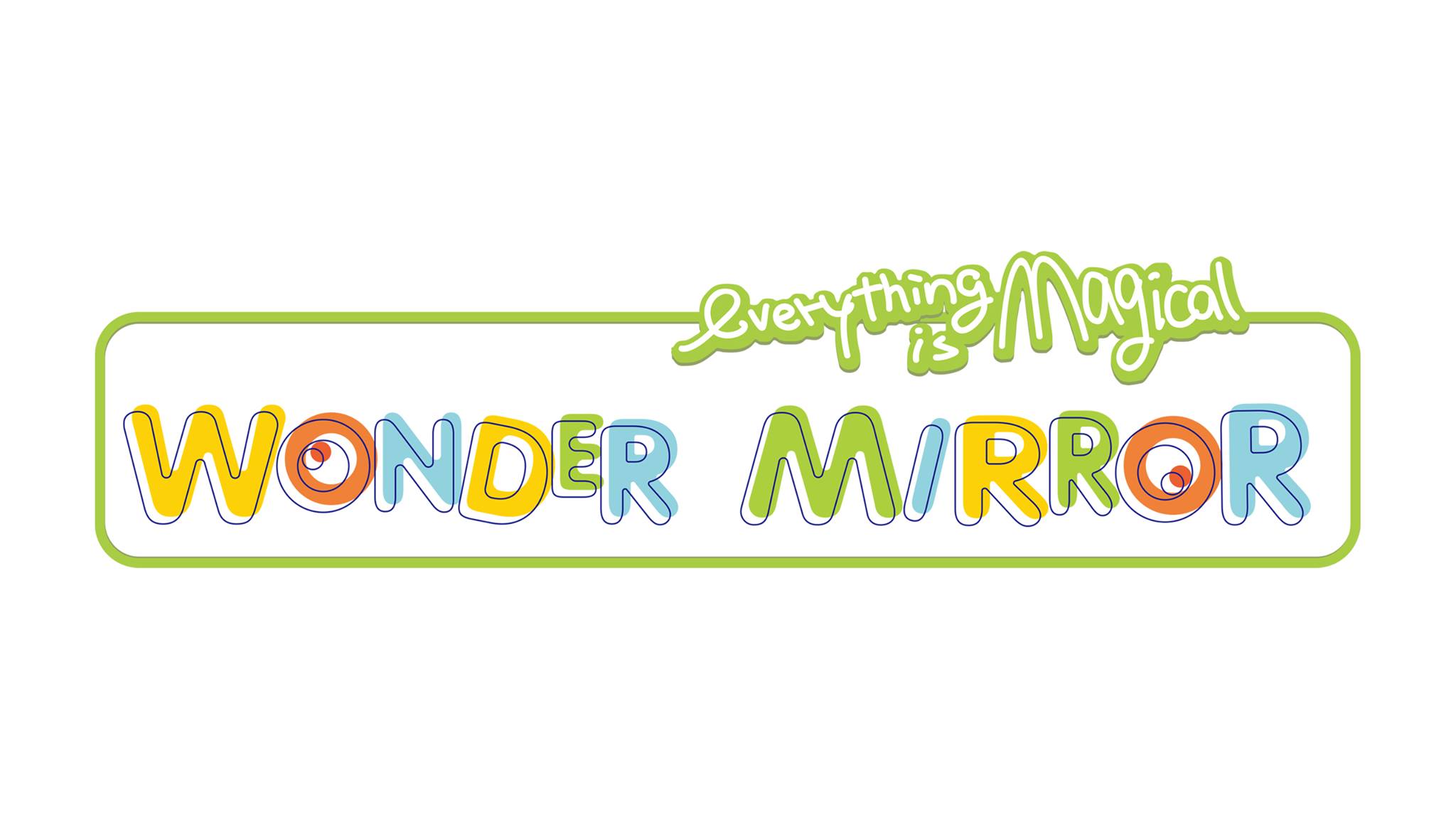 Welcome to all to our new post in this post we are going to talk about a fascinating app which your kids we surely like. It is a magical painting app which can make a painting alive, and it is known as Download Wonder Painter For Free you just have to draw a sketch on a piece of paper and scan it with Wonder Painter app and rest of the work will be done by this free application. Now without wasting much time let us explore more about it.
Download And Official Website Links
Download Wonder Painter For Free
Exploring Wonder Painter
Download Wonder Painter For Free is a Xiaoxiaoniu Creative Technologies product, and it comes under Wonder Mirror series. This series is designed using some high tech technologies which are designed for both children and their parents. This series helps children to learn while playing and improves their learning and logical reasoning abilities. It is available for iOS and Android based devices only. It is available for both, iPad and iPhone and in this post, we are talking about iPad version. As mentioned above it is a painter application through which users can make drawing painting alive into interesting and funny animations. Well for this post let us first give a quick guide on How to use it and after that, we will focus on some of its key features and highlights.
In this section of the post, we are giving a quick step by step guide how to use Wonder Painter app. Read below points carefully as below points will help you in understand the concept of the appliication.
1)    First of all, install the app and open it. After the application opens, you will get a quick tutorial about the working of the app. You can skip this tutorial if you want.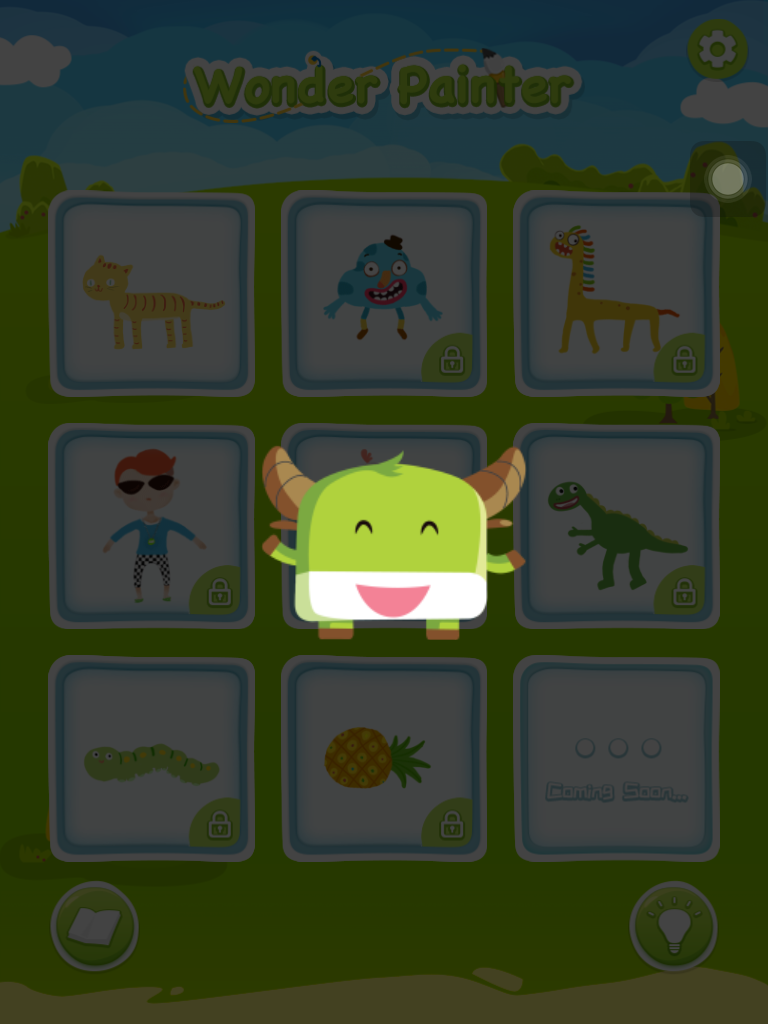 2)    Now select the initial structure of your drawing as you can see in a free version only first one is free so we will go with first one only.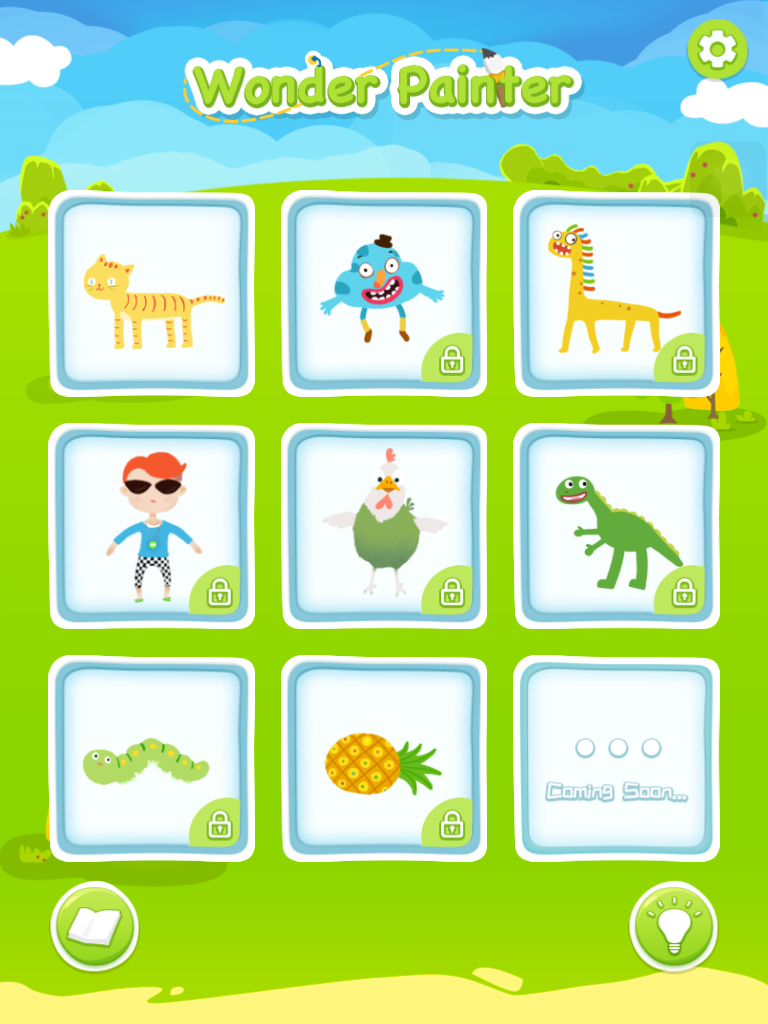 3)    Now you will green shadow, and you have to use this shadow to make your sketch alive.
4)    Now draw the sketch on a piece of paper, and after that scan the sketch with the app with the green shadow overlapping the sketch have a look at below snap for more idea.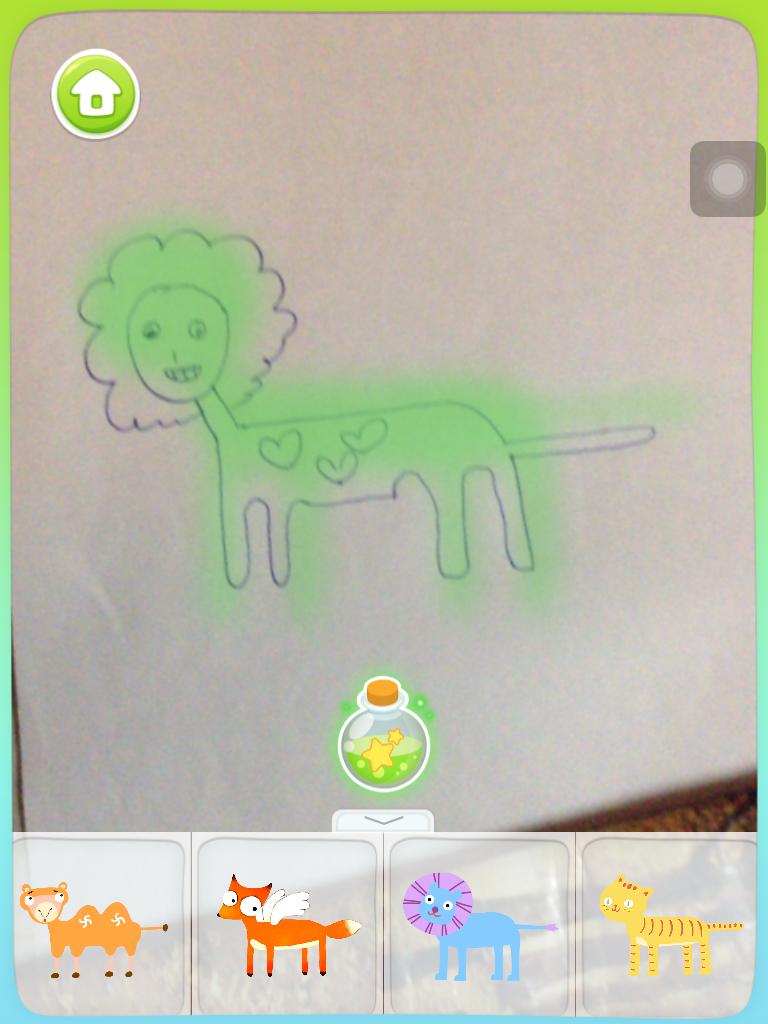 5)    After that just click on magical button option and rest of the things will be done by the app.
6)    After few seconds you will see following screen. As you can see your sketch is alive, it is dancing and moving.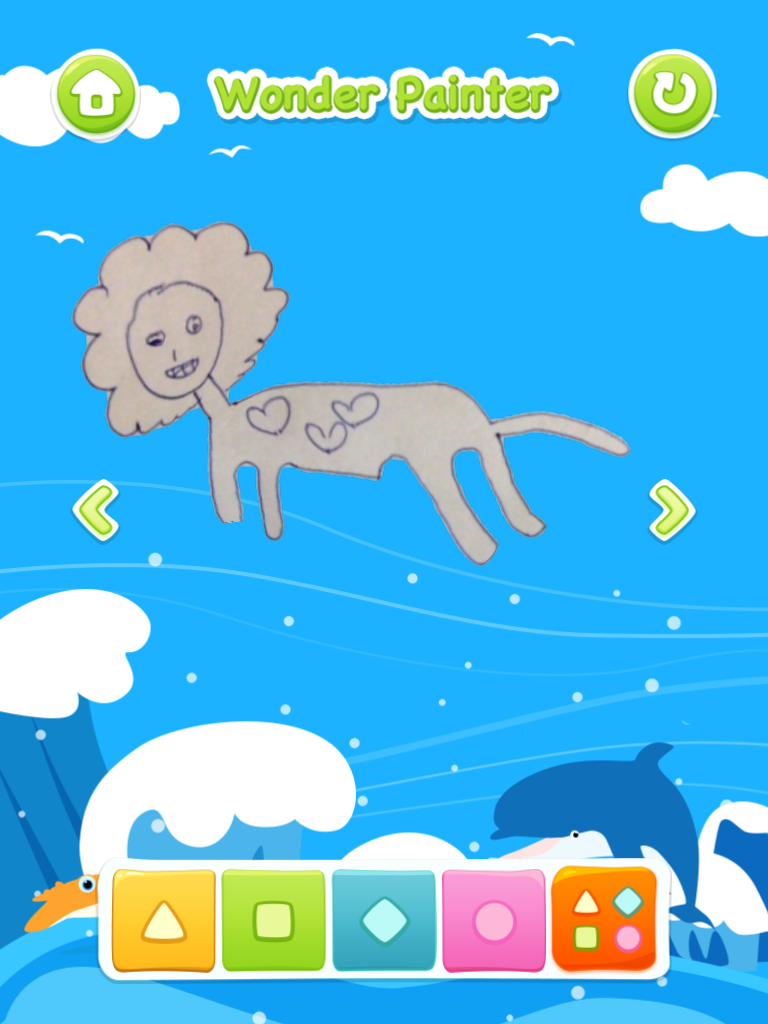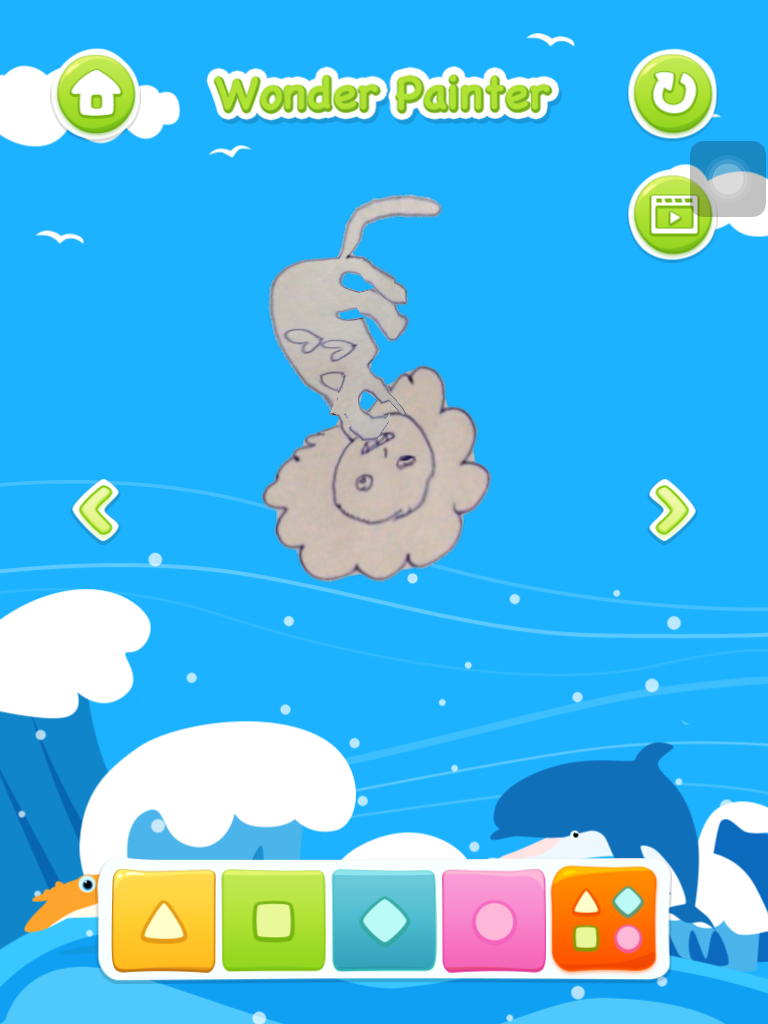 7)    You can change the background according to your will. You just have to swipe the screen right or left to choose the background.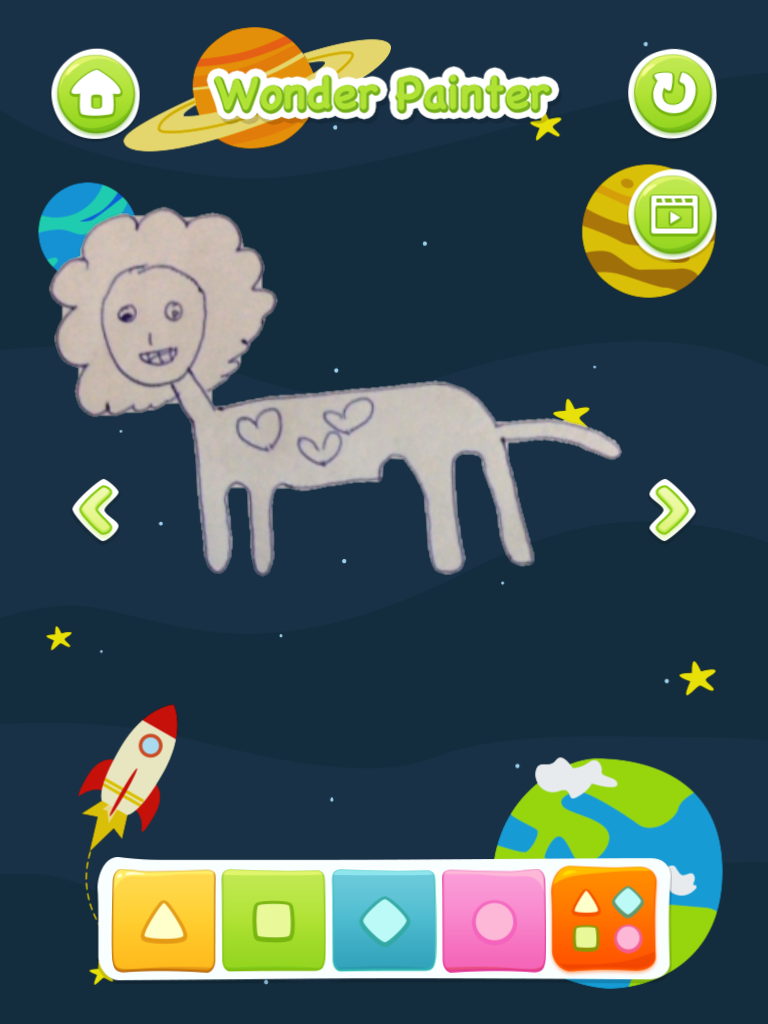 8)    Some share options are also available in the app through which you can share the videos with your friends, and you can also save the video directly into your device.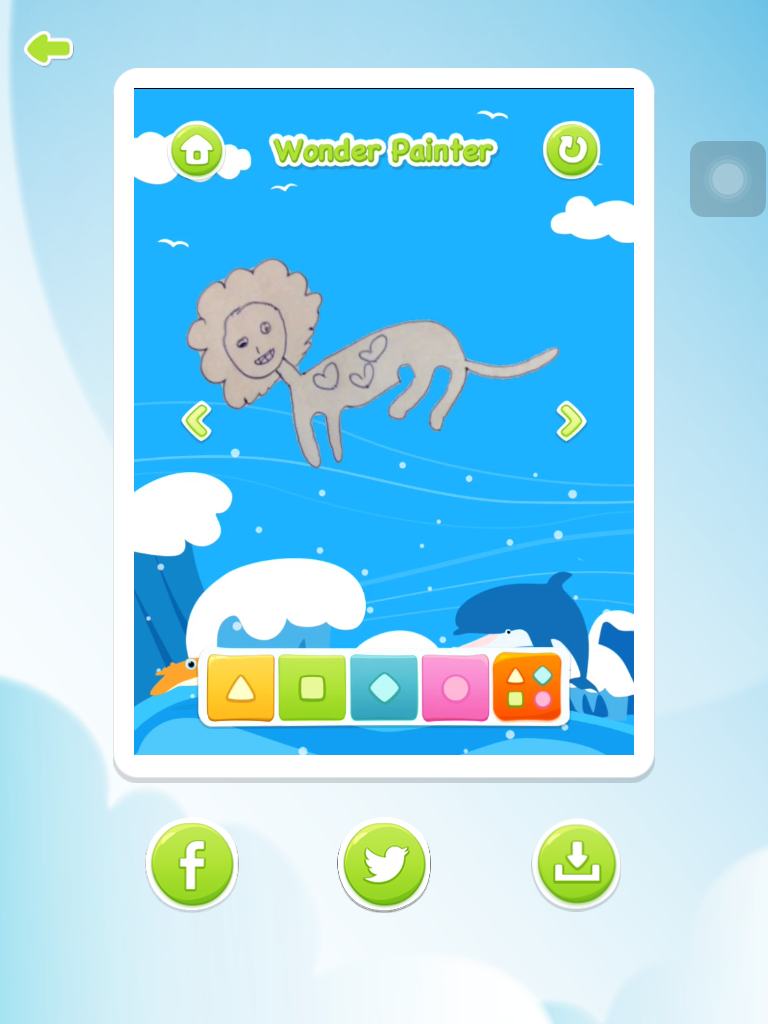 Features of Wonder Painter
Hope the above guide would help you in understanding the concept of this free application. Now let us highlight some the things which we are getting in it.
1)    Users can make a sketch alive into funny animations using the Wonder Painter app. Users can add various moves according to their choice, and they can even change the background.
2)    There are many themes available in the application, and for free version only one theme is free, and users can unlock rest of themes by paying $3.99.
3)    Easy share options are also available through which users can share videos directly on Facebook, etc. and users can also save videos to the device and share the videos later.
Pros:
1)    Easy to use, any one can understand its working within first use only.
2)    It easily scans and cut off the sketch from the scanned piece of paper, and we always get high-quality results.
3)    The attractive background options is also a big plus point.
Cons:
We didn't find this application in the Google PlayStore, hopefully they will release it soon.
Only one theme is free in Wonder Painter, but still, a creative artist can draw hundreds of beautiful sketches with the help of that free theme.  Just try it once and bring out hidden artists in yourself and your kids.