The market capitalization of cryptocurrencies grew from around $18 billion (January 2017) to a peak of $800 billion in just a year's time. Unfortunately, it was followed by a huge correction as the prices of all the top 10 cryptocurrencies crashed and market capitalization reached the lowest of $254 billion at the beginning of April 2018. However, 2020 can witness another rise in the market. Here is an overview of the most popular cryptocurrencies today:
Here are the top 10 cryptocurrencies: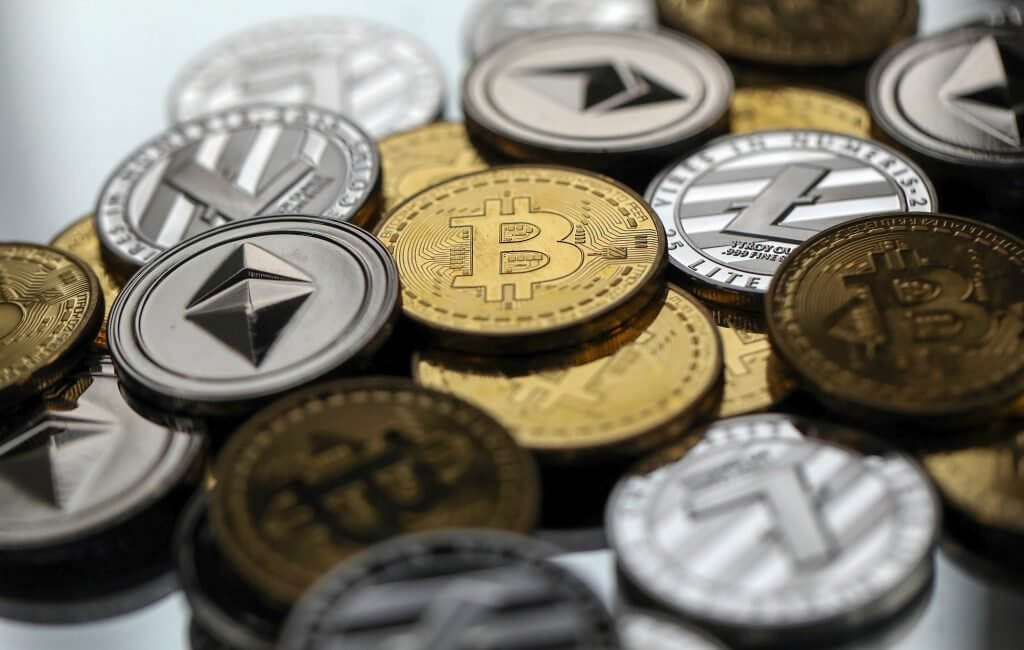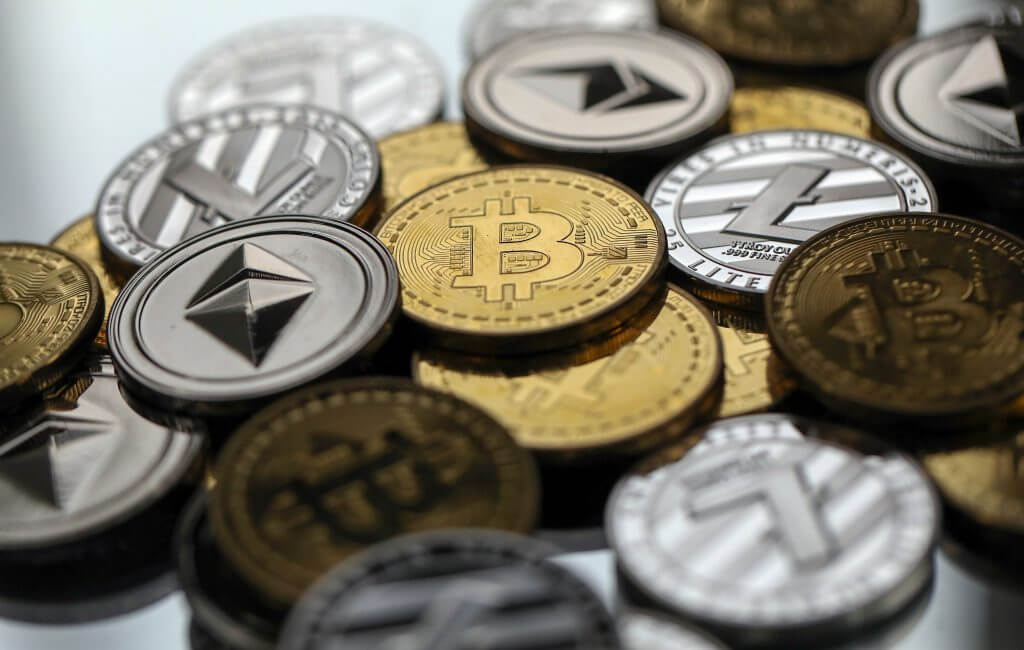 The first-ever cryptocurrency to be created in 2008, the interesting fact about Bitcoin is that no one knows who created it. Although, the person/group who is thought to have created it, goes by the pseudonym of Satoshi Nakamoto. What is Bitcoin? It is a digital currency based on a distributed ledger technology named blockchain. It eliminates the need for centralized intermediaries such as banks or credit card companies when making virtual payments.
In case, you are willing to pay 1 Bitcoin (BTC) to your friend, you can do it without the involvement of your bank. So, it is decentralized as well as digital, it aims to create an alternative for fiat currencies such as USD, JPY, etc.
One of the reasons why Bitcoin is at the top of 10 cryptocurrencies is because it is the oldest one, it has the advantage of having the biggest community of developers and investors backing it for further growth for its future. The process of purchasing Bitcoin is easy and friendly, even for beginners, because of the support by all top exchanges and wallets. Today, Bitcoin is being adopted in the mainstream economy, and there are many companies such as Bloomberg, Microsoft, Expedia.com, and others that have started accepting their payments in Bitcoin. After Bitcoin initially began, you could get 1 BTC for less than a dollar in 2010, and by December 2017, the value of one Bitcoin reached a peak of $17,900! Bitcoin grew by almost 2000% in 2017 alone. Although, like the other top 10 cryptocurrencies, Bitcoin also saw a huge dip in 2018 and since then it has been fluctuating. Bitcoin in 2020, has a current market capitalization of $199.62 billion, has a market share of about 79%.
The second most valuable cryptocurrency after Bitcoin is Ethereum, which was created in 2015 by Vitalik Buterin. Ethereum is not just a digital currency but also a blockchain-based platform for developing decentralized apps and smart contracts. The 'native' cryptocurrency used for all transactions on Ethereum's blockchain is Ether. In 2017, Ethereum was one of the best performers out of the top 10 cryptocurrencies. The market price of this cryptocurrency grew from just  $9 in January 2017 to $1389 by January 2018, making a return of almost 17,000%. Ethereum had begun crashing again but with a steady downwards streak, it started showing signs of a phoenix, rising from the ashes once again in January 2020. Ethereum is only second to Bitcoin, with a market capitalization amounting to $40.6 billion in the third quarter of 2020. 
Ripple XRP is a cryptocurrency that is focused on solving problems related to just one industry, which is International Payment Transfers. Ripple was founded in 2012 with the agenda to make international transactions faster and cheaper. Out of 100 billion XRP, 50 billion are owned by Ripple Labs, which is the company behind Ripple. Although Ripple has been around for some time, it only took massive growth in the second quarter of 2017 and since then, it has now grown to become the third most valuable cryptocurrency with a market capitalization of $24.5 billion. It was also among the top performers of 2017 as its price grew from zero in January 2017 to about $3.65 in January 2018, then it crashed and touched its bottom of $0.48 in April 2018. Further to that, Ripple has experienced many difficulties trying to climb back up in price and has shown some signs of growth since December 2018.
Way back in 2011, Litecoin was created by Charlie Lee, who is now an ex-Google employee. This cryptocurrency was built on the blockchain of Bitcoin itself, with its purpose being its improvement. Litecoin, like Bitcoin, is also a digital currency and it does not provide a platform for smart contracts. Although it does have one of the most popular cryptocurrencies and has stood the test of time for over 7 years. It has been one of the top 10 cryptocurrencies for a long time with a market capitalization of $5.75 billion. In 2017, its price grew from $4 in January 2017 to $350 in December 2017, a return of over 8000%. Its prices dipped with the crash of the cryptocurrency market in March 2018 and its price has been moving downwards ever since.
The cryptocurrency, Bitcoin Cash has been forked from Bitcoin itself. This happened in 2016 when the developer community of Bitcoin couldn't agree regarding the changes which were required in Bitcoin's code. Thus, it was forked into Bitcoin Cash, which currently ranks among the top 10 cryptocurrencies. The creation of Bitcoin Cash happened to solve some existing issues of Bitcoin, problems mainly regarding transaction fees and scalability. Even though it was launched later compared to other cryptocurrencies, in 2016, Bitcoin Cash grew very quickly to make it to the top10 cryptocurrency list. Its prices grew from about $500 in July 2017 to about $4,000 in December 2017, a return at a peak of 10,000%, that too in less than 6 months.
Known to be a DeFi platform, ChainLink has been devised on top of the Ethereum blockchain. It's also associated with the Link token, which can be called the fuel that powers the platform's decentralized oracle network. The network allows ETH smart contracts to be directly connected to a wide array of third-party data sources and the core team has also tackled several issues that have plagued the global DeFi community. This continues to impress all the additional number of investors. Talking about the market price, this cryptocurrency has currently amounted to $10 after being valued at a low of $2 during January 2020.
Created with the purpose of operating a native crypto asset called BNB, Binance coin was meant to offer an alternative way to pay for the fees charged to traders using the exchange. The crypto asset can be used to pay Binance Coin's 0.1% per trade fee and its withdrawal fee. A withdrawal fee is charged when users move their cryptocurrencies from the exchange to a private wallet. Crypto asset BNB can also be traded for other cryptocurrencies. The tokens can also be used to pay fees on the exchange, with the incentive being that Binance Coin offers a rebate as an incentive for five years of membership. The reason why it's distinct from other crypto exchanges is that it transacts purely in cryptocurrencies while other exchanges deal in fiat currencies. The founder of Binance Coin, Changpeng Zhao had the vision for this particular cryptocurrency to compete with the other exchanges by offering solutions to problems with the cryptocurrency trading infrastructure.
Tether was launched in July 2014. It was one of the first cryptocurrencies to peg its market value to a fiat currency. It was originally called 'Realcoin', with each token valued at $1.00. This was done in order to reduce the friction of moving real currency throughout the cryptocurrency ecosystem. Because of its dollar peg, Tether and other cryptocurrencies similar to it have been dubbed as 'stablecoins'. This cryptocurrency is the largest stablecoin by market capitalization and its users can redeem Tethers for dollars. Even though originally Tether launched in Bitcoin's Omni Layer, it still continues to expand to other protocols, including Ethereum, Bitcoin EOS, Liquid Network, and more.
The cryptocurrency called Cardano was created in September 2017 by Charles Hoskinson who also co-founded Ethereum. Similar to Ethereum, Cardano was also developed as a platform for decentralized apps and smart contracts. The difference between Ethereum and Cardano, like EOS, lies in the many tech improvements it has made over Ethereum's technology. The cryptocurrency, Cardano is even being considered as the third and most advanced generation of blockchain technology yet, just as EOS and NEO, making it one of the top 10 cryptocurrencies of 2020. Even though it's a new cryptocurrency, Cardano has still shown exceptional growth and has reached a market capitalization of $4.81 billion. It grew from $0.20 in October 2017 to a peak of $1.20 in January 2018, a return of about 500% in 3 months! Along with other cryptocurrencies, Cardano's price also crashed in March 2018 but it has now started to show some signs of revival.
Launched through an ICO in June 2017, EOS's platform was expected to launch much later in June 2018. EOS token is a direct competitor to Ethereum and NEO. The cryptocurrency has been created by Dan Larimer. He is also the founder of cryptocurrency exchange Bitshares and blogging site Steemit, which is blockchain-based. EOS wants to build a platform for developers to build applications that are decentralized and smart contracts, with improved technology.
EOS is more scalable than Ethereum because it uses a mechanism that is more advanced for transaction verification. It is allegedly capable of achieving 10,000-100,000 transactions per second. EOS supports multiple languages, including C++, and has a highly experienced team with a proven track record. Launched in July 2017, EOS raised $700 million in its ICO by the time January 2018 came by. It has raised even more since then.
About the Financial Action Task Force
Financial Action Task Force (FATF) is an intergovernmental body that develops policies to combat money laundering. FATF can place a jurisdiction under monitoring if the country has committed to resolving the identified strategic deficiencies within agreed timeframes and is subject to increased monitoring. FATF Grey Countries List is officially referred to as Jurisdictions Under Increased Monitoring. Countries on this list represent a much higher risk of money laundering and terrorism financing. But the same countries have also formally committed that they'll work with the intergovernmental body to develop action plans to address their deficiencies regarding AML/CFT. The FATF grey list, issued early in 2020, includes countries such as the Bahamas, Cambodia, Iceland, Mauritius, Pakistan, Panama, and Syria.