In this digital world, everyone is active on various social networks. In fact, we all live in a different world where we can communicate with each other and can share things between each other through digital platform. People love to use different types of photographs on their Social Network Profiles or on their PC systems. Or they may just want to download the high-quality images to get printed on big canvas. If you are searching for kind of the same platform, then DepositPhotos is the place for you.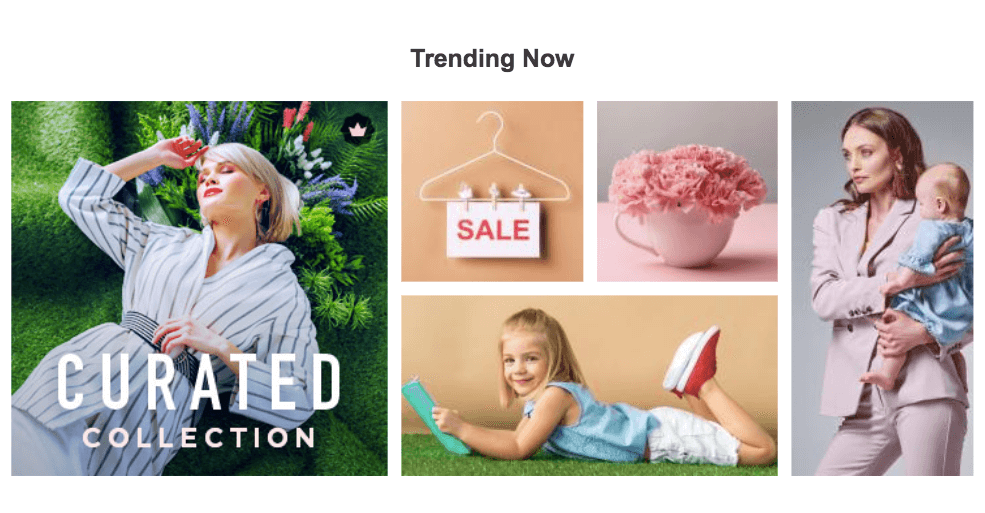 It's a popular stock image platform available for the web users to download full high-quality HD images on their PC systems. It's not just a stock photos provider, but has an extensive list of videos, vectors, graphics etc.
The images available on this platform are there to be purchased with the premium plan of the platform. There are three different ways to start its subscription. Once you subscribe yourself on this platform, you will be able to download the Stock Photos in different resolution as per your needs.
The images you download from this Platform is Royalty free. You can make use of the downloaded stock images for your commercial use without any issues. You can print them out or can upload them online on different social networks. If you are a web designer, you can make use of these stock images on your websites to impress the audiences.
This platform was originally launched in the year 2009. Gradually, it has become a big community with millions of Stock Photos, Vectors, Graphics and Videos for the people. If we talk about its photo library, the platform carries over 60 Million Stock Images and has over 18 Million Vectors for the subscribers.
How can I make use of the DepositPhotos Platform?
Deposit Platform has been in the market for years with millions of its regular users who download different types of photos, videos, graphics etc. from the platform.
To make use of this platform, the first thing you need to do is registering yourself on this platform. Go to their official website by clicking here. The website's homepage will be presented on your Computer' screen. Click on to the Register option given at the upper right corner. If you are already an active use on this platform, you can click the Sign in button.

Once you have signed up, you will be able to explore the huge library of Stock images, videos, vectors, graphics etc. which are available on the platform for the active subscribers. You will see four different options on the front page with Home, Menu, Favorites and Profile. As per your requirements, you can explore these sections on the platform.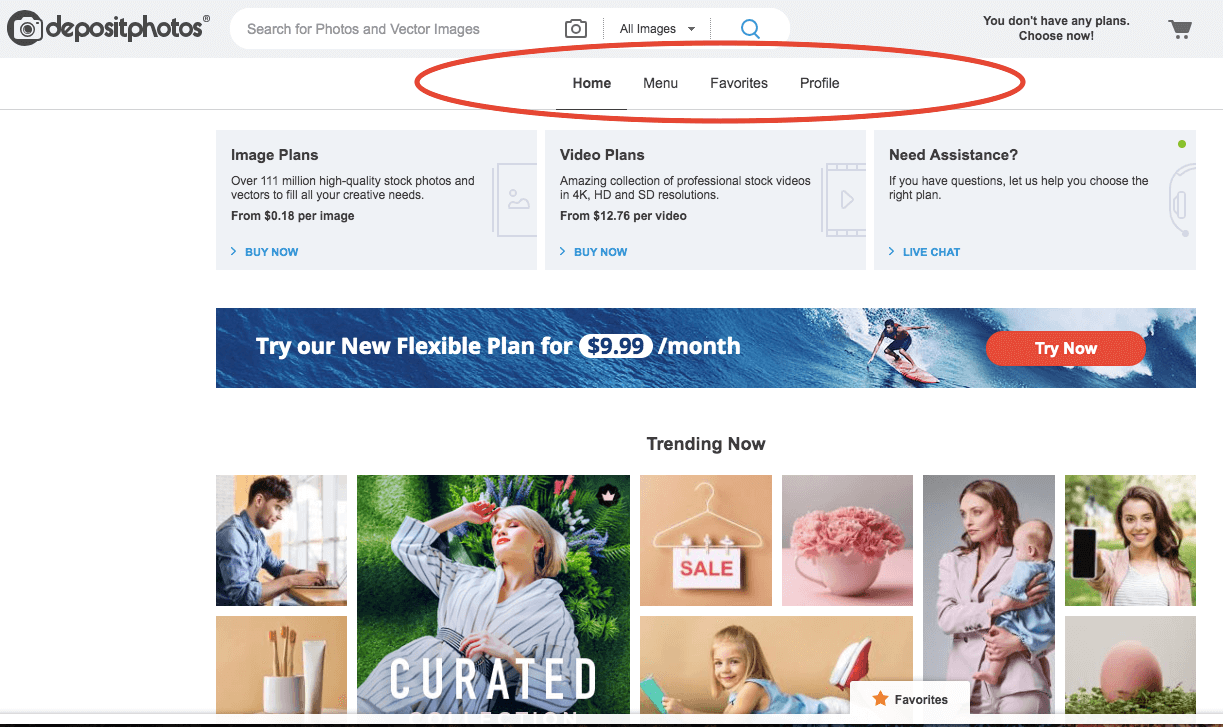 Scroll down the homepage and click on to the photo you want to download from the platform. You can also select the subject or topic from the available Stock Images on this platform. Eg. We have selected the Spring break category here. The related stock images will be presented on this page. You can also search for the required image by entering its name into the given Search Field.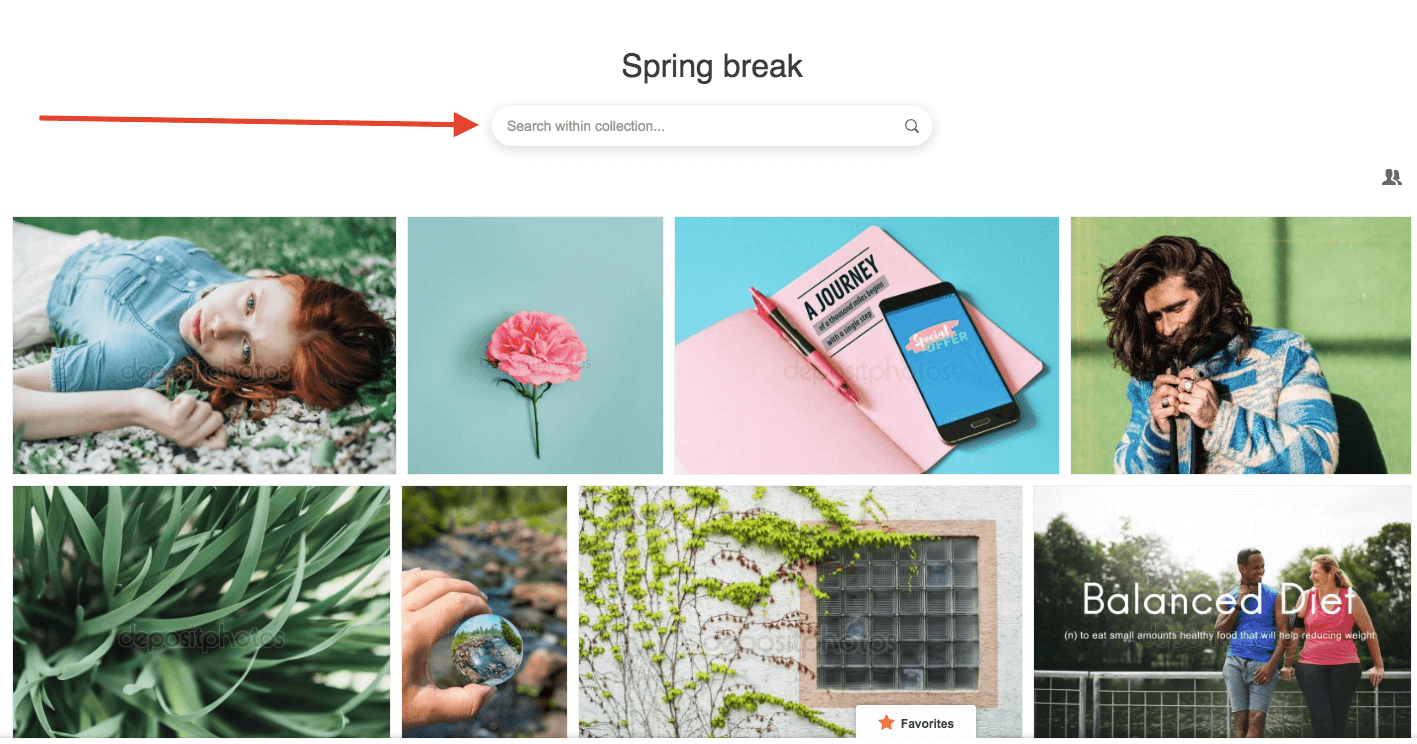 Once you select the image, you will see a list of options for downloading that particular photo from the platform. As per your requirement, you can select the suitable resolution and size of that image. Once you select the size and resolution, click the Download Image button to download the selected Stock Image from the platform.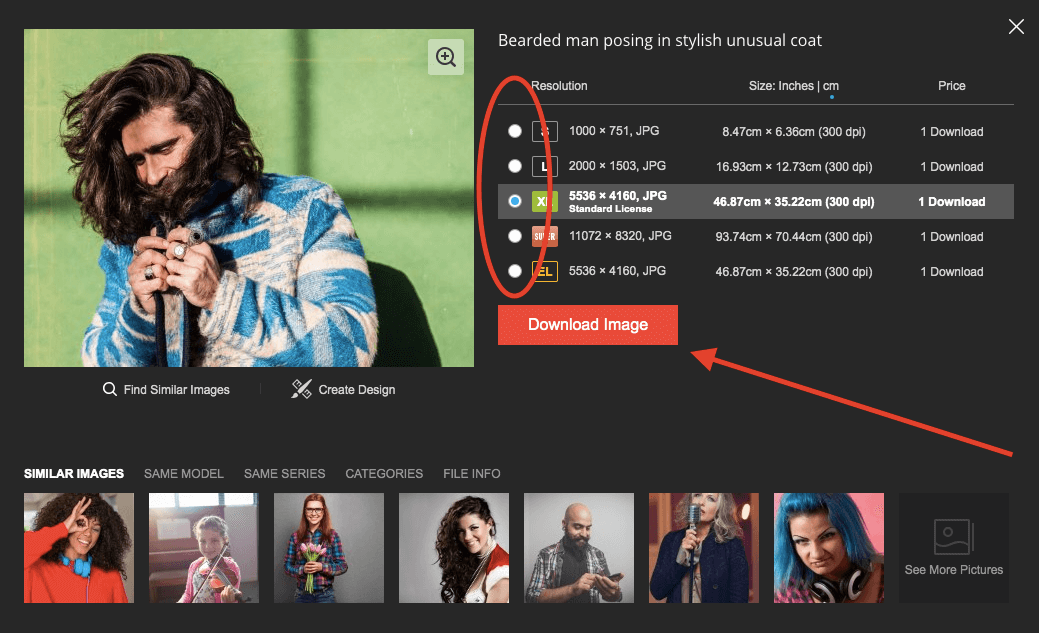 If you haven't availed the Premium Subscription plan, you need to go it right now. Once you select the Download Image option, you will be redirected to the page asking you to pick the suitable subscription plan.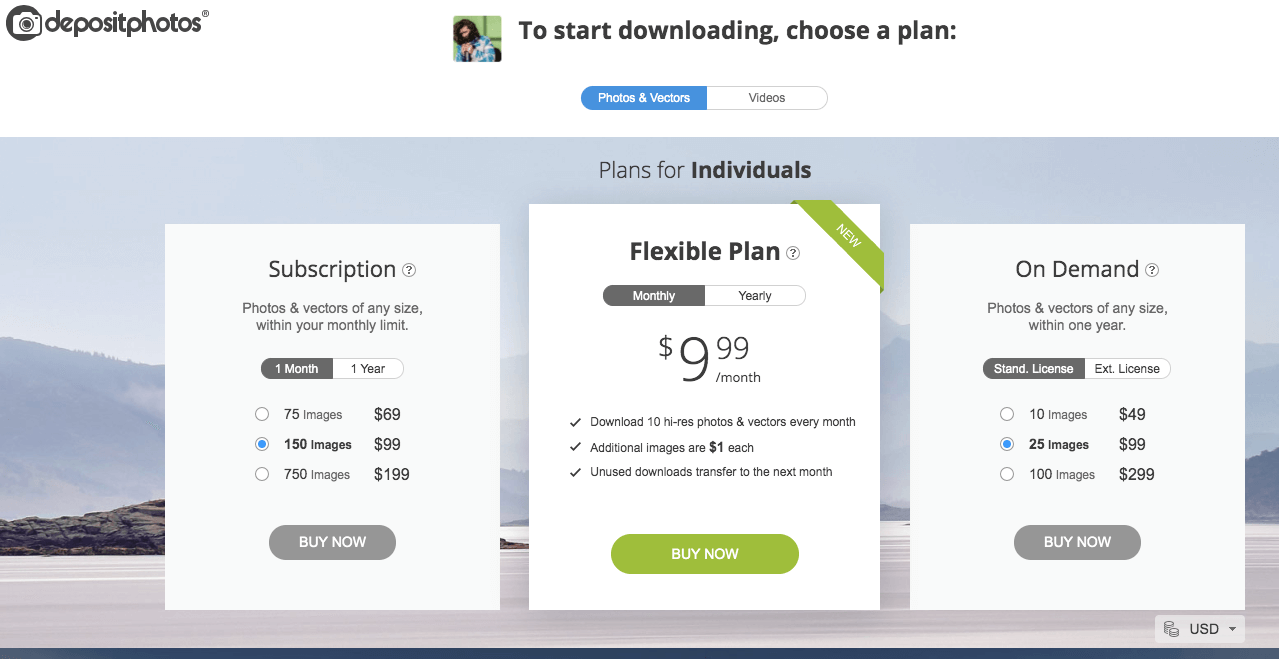 There are three different ways to avail the premium subscription on this platform. You can choose the flexible subscription plan with Monthly and Yearly subscription. You can also go with the limited downloading plans with 75 images, 150 images and 750 images. On Demand plan is also available for the people to get the stock images, vectors and videos as per your demands.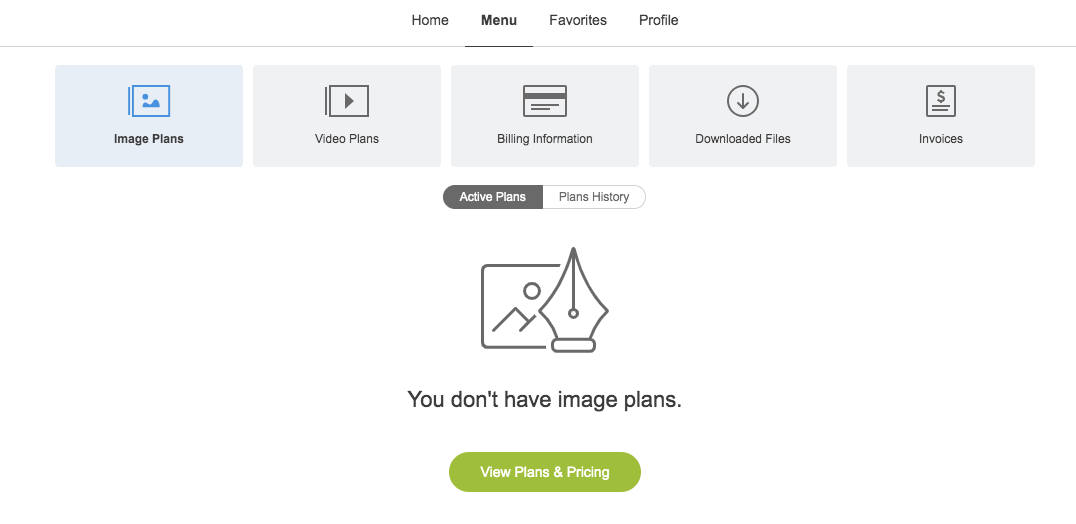 The DepositPhotos platform lets you build your own community where you can even sell out your own photographs and videos. You can also make use of this platform's Referral plan and Affiliate plan which lets you earn a few extra bucks by marketing the platform.
Apart from this, the same platform is available to explore from your Smartphone. Yes, DepositPhotos is now available for both, Android and iOS Smartphone Platforms.

If you are looking for high-definitely and top-notch photographs at an affordable price, then you should subscribe yourself on this platform by picking up the suitable Subscription plan.
Conclusion:
If you are a web designer or a professional photographer who want to sell out your creativity, then this is the right platform for you. You can make use of the Stock Photographs in the suitable size and resolution which you can use on the different websites for your clients. These are the stock images which come with lifetime royalty. Try this platform now!