Spotify expanded the streaming services in several countries a few months ago, and I must say that I was surprised by the music streaming application. In a few days, it turned into a daily driver for me, and I did not even realize that I was invested in the idea. I travel in a few areas where Internet connection over towers is not possible and in several parts of the countries, Internet connection services are not available. Music lovers from such regions suffer from it and they are missing 320 kbps music experience.
What is TunesKit Spotify Converter?
TunesKit is a Chinese (Shenzhen Pinlian Electronics CO LTD) software company that developed & released Spotify converter. The software company claims that it coverts Spotify music into another universal format. However, I look at it closely and find it that TunesKit solution can do more than you can imagine.
In simpler words, the program can download music from Spotify to local storage in a few clicks, and I will provide instructions later on as well. In the meantime, I would love to introduce interesting features of TunesKit Spotify Converter.
1. Download Spotify Music Locally
The company advertises the program as "converter" but it is a downloader, which designed to extract music from Spotify & save it locally. The Chinese software company developers nailed it because the downloader can extract high-quality or highest-quality audio file from the official servers of popular streaming service. In simpler words, you don't have to compromise on the audio bitrate or quality whatsoever. Of course, I will demonstrate the downloading part including visual instructions in the last part.
2. Lossless Audio Quality
Above, I clearly mentioned that you don't have to suffer from a quality loss in audio. The Sweden-based music streaming application created a unique audio format that doesn't work with VLC, Windows player, Apple music player, and third-party media players because the audio codec is not available.
The universal music formats are MP3, AAC, etc, so TunesKit program converts unique format to universal sound format. During conversion, the audio quality does not tamper, which ends up sounding excellent. Of course, Spotify adds equalizer effects to the music, when listening to the songs and it can make a lot of difference.
3. Multiple Formats
TunesKit Spotify Converter offers MP3, AAC, WAV, FLAC, M4A, and M4B formats for conversion. The mentioned audio formats considered universal because almost every media player supports these audio formats. Zero loss in quality, which is a cherry on the top of the cake.
4. Download Entire Album
I'm not lazy, but I dislike manual work, when we got advanced technology to eliminate the time-consuming process. We can consider TunesKit implement as a benchmark because they do not disappoint music lovers. You can download one song, one album or an artist album. I cannot express my gratitude to TunesKit because they eliminated time-consuming process that can be achieved automatically.
5. 5X Conversion Speed
I got a mid-range PC that powered by Ryzen 5 1600 + 8GB RAM + GTX 1050, and I don't need to worry about CPU + GPU resources. The software company claims that they engineered the program to convert an audio file in a few minutes. I have double-checked in the settings, but I could not find hardware acceleration in it, but it utilizes CPU + GPU resources properly, so the conversion should be fast enough.
How to use TunesKit Spotify Converter?
As promised, I'm going to download an entire album locally, and see it myself, whether the premium solution worth readers attention or not.
Step 1: Install Spotify & TunesKit Spotify Converter & launch converter first.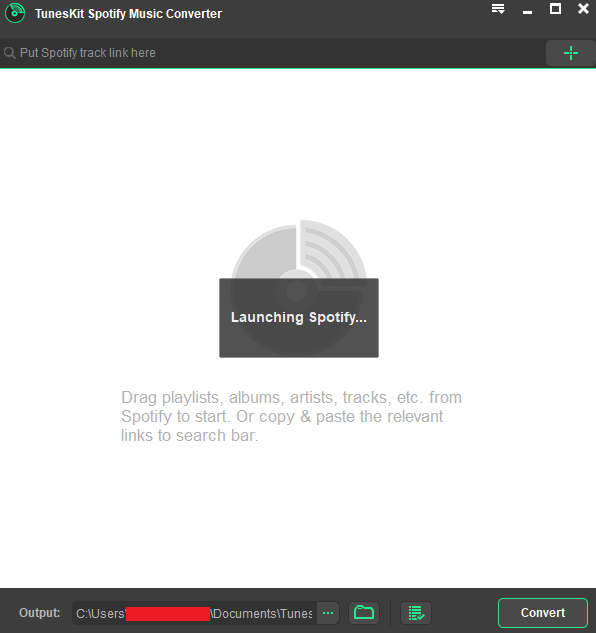 Step 2: In Spotify Windows program, locate the Playlist, Album, Song, or Artist, and Drag& Drop in the converter.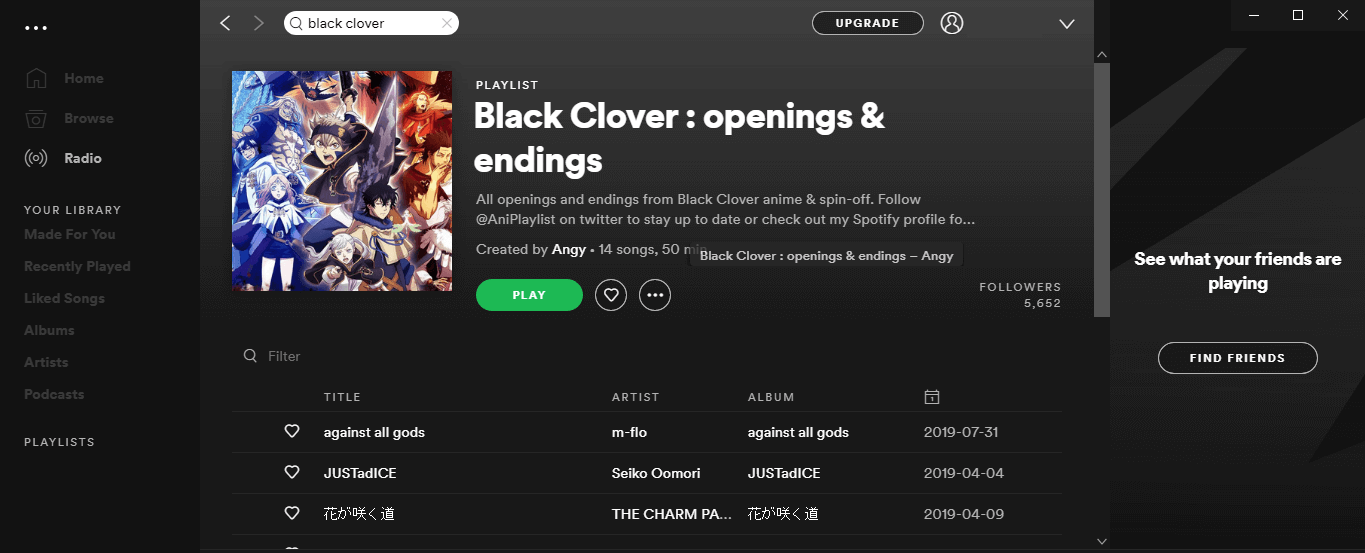 Step 3: In a few moments, you can witness all files fetched in the converter, and then click on "CONVERT" to begin the process.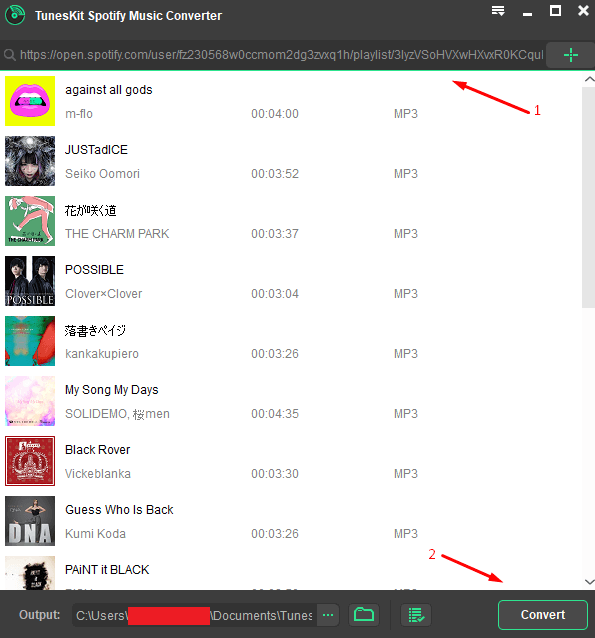 Note: The trial version limits the music lovers to 01:00 download per audio file. Purchase premium version for unlimited options, and limitless access to the services.
Step4: The download has begun and been patient.

Step 6: The files will be downloaded depending on your Internet connection download speed. You can find the converted files locally in the default location "C:\Users\YourPCName\Documents\TunesKit Spotify Converter\Converted."

I don't see complications during conversion and navigation, and the user-interface should get 5 out of 5 in my frank opinion.
Bottom Line
I recommend checking out the trial version and if you are interested in buying, then Single License/1 PC cost $29.95. The second package "Family License" costs $39.95 and it supports 2-5 PCs with lifetime validity.