Earigami is a fun-loving and innovative app compatible with only iOS 8.0 or later versions. So it's a plus point for iOS users to use such a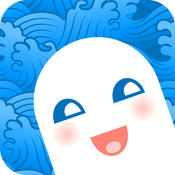 creative app. It's a fun voice text application that makes a user capable to send voice messages to the other end of user by recording the audio and sending it through. iPhone touch users can download and install the app and enjoy the amusing service. Earigami app was developed by momenTOGO, LLC and updated on 20th Oct 2015 with 1.006 version respectively with the size 26.5 mb. So it is easy to install the application as it do not consume much of the space in your system. Earigami, unlike other apps also requires to mutate the contacts of your phone book in order to find out and synchronize your friends who are using this app and link you up with them. It saves your time and let you be in touch with your loved ones with a single click. For this it demand the user to follow some of the precise steps to use this app.
Get it from iTunes
Visit Official website
Registration
SignUp to the Earigami app if you are a new user and Login for the existing ones. Signing up the account will give you access to create a new account and use benefits of Earigami. For this step all you need is to add your personal details asked by the app and click on "Create New Account"
Find Friends
All you need is to allow access to your contacts to follow those who are already connected with Earigami. Clicking on "Allow Access" will immediately add your friends to your address book of Earigami. Now without any complications you can be in direct touch with your friends and enjoy the splendid experience. Also it gives you the choice to search the friends by their Earigami username and add them to your contact list. And for those who are not a part of this family, you may send them the invitation to join you and enjoy the amusing experience of interacting with each other.
Push Notifications
Allow the application to notify you when you receive any new earigamis by your dear ones or from friends.
Edit Profile
Tap to add your Earigami photo which will appear to the friends in your address book and the username by which your id will appear to use the application. The email id added by you in the earlier step will reappear, so make sure that it is working email id because a verification e-mail will be sent to your respective email id added by you in order to secure your account. The email sent must be verified by the user in order to avoid the interrupting notifications. Also, you can edit the profile details by going to settings column later on and modify the details.
Now as you have successfully completed the application linking process you may now have the complete ingress to use the application and send the voice messages to your dear ones. Earigamis i.e. audio clips can be sent and are recorded for the maximum of 9 seconds in total. You can trim the clippings by tapping onto the file and selecting the bars on the side, slide them accordingly as per the clip which you want to keep or trim. The fascinating part is that you can select more than 1 recipient to send the audio clipping to and each will receive them individually.
Earimojis are the most appealing in this application, as it allows you to send the smiley i.e. Earimojis to your friends. And the best part is that you can stretch it to go a little longer and wider or can also squeeze it to go a little shorter as per your wish, making it by yourself by editing some with your audio clip. You may add maximum 7 earimojis in an audio clip as the voice clipping is for 9 seconds only.
So what are you waiting for? Install the wonderful app now and enjoy the fun of sending the messages without much of effort in just little time span.
Get it from iTunes