The Data Room as a Convenient Way to Store Data
Entrepreneurs, lawyers, and those who deal with transactions quickly become accustomed to the large volume of documents with which they must become familiar. The gigabytes of data are subjected to systematic meticulous analysis, wording, figures, deadlines, obligations, etc. are carefully reconciled. Technology has made it possible to speed up work by sharing electronic versions of documents. But using cloud storage like iCloud, Google Drive, or Dropbox can often have security issues. VDR solves all problems while providing an efficient and convenient way to store data.
What Does Virtual Data Room Mean?
In terms of terminology, a VDR is a virtual data room that allows you to share info with third parties by setting access rules for different project participants and teams. Users can log in by entering a username and password that carry information about them and the rights available to them. It is security that distinguishes specialized VDRs. For this reason, for example, IBM restricts its employees from using Dropbox and other similar tools.
Virtual Data Rooms are hosted by a third party and exist only temporarily. No information is stored in them that can be stolen. It only comes to the attention of the invitees. This makes VDRs indispensable for financial transactions, acquisitions, mergers, and other important business decisions.
Who Can Benefit from Virtual Data Rooms?
Virtual data rooms can be used by any business that deals with sensitive data when secure transaction processing is required. This includes financial institutions that need to discuss sensitive customer information without involving third parties. VDRs have traditionally been used for IPOs and real estate asset management. Technology companies can use them to exchange and review code or sensitive data needed for operations. The same is true for clients, who entrust their valuable code only to the most qualified people in the organization. Code is not something that can be printed out and brought into a folder. It is on a computer and must be shared.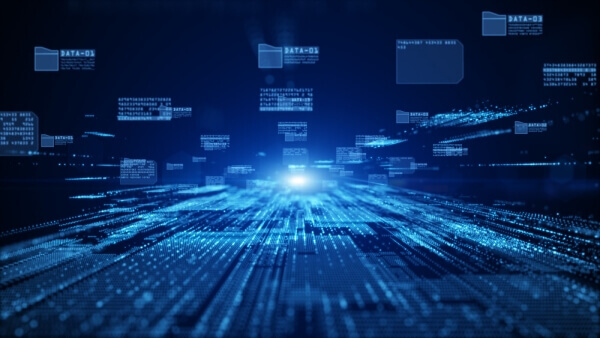 Virtual data rooms can find used in any business that manages data in the form of documents, especially law firms or financial advisors. The latter work with documents that must always be handled and controlled confidentially, and it is difficult to store them securely when they are on a server that other people can access. A VDR can be compared to a locked filing cabinet where all these folders and documents are kept.
Storing Corporate Data in Virtual Data Rooms
Virtually all modern VDRs, as opposed to public cloud storage, have two delivery options: hosted and on-premises. This allows using the solution and storing data both at the service provider and inside the organization. Undoubtedly, the second hosting option is more suitable for mature companies in terms of IT, which are aware of the value of their data and the risks associated with its leakage.
The Main VDR Groups and Their Advantages
There are two groups of Virtual Data Rooms on the market.
The first group can include the three best-known VDRs:
Merrill Data site;
RR Donnelley;
All three companies are highly experienced, and their solutions are feature-rich without sacrificing security. They also allow you to upload and store large amounts of data conveniently. The price of their services is quite high since they are based on a page-by-page basis and charge for additional users.
The second group includes:
These systems are more user-friendly and relatively inexpensive.
It is worth noting that other than those mentioned above, there are no particular differences. Both groups are united by the priority of security, for example, all of them correspond to the standard for electronic financial transactions – 256-bit AES SSL encryption and require multi-factor authentication. Some modern virtual data rooms also include an undo process for the document being viewed, which allows the owner to revoke access rights at any time, even if another user has had time to download the document. There are options to install dynamic watermarks that will be reflected on every file downloaded to a VDR and can store information about the date of download, project name, name, and even the IP address of the person who downloaded the file.
Virtual Data Rooms as a Way to Store Future Data and Beyond
As long as there are security issues, VDRs will continue to improve to solve them. Security is the primary concern this technology seeks to address. There are many ways to quickly transfer large amounts of data between users, but one wrong move can send it to hundreds of people it is not intended for.
The future of virtual data room software will be characterized by competition over which service offers the most security and additional features. Chat features will become more common, so important meetings won't have to be held on public platforms like Zoom, which often suffer from connectivity problems and lack security features.
Factors in Choosing a Virtual Data Room Providers
Of course, security is of most interest. It is important to choose a developer who stores all the information himself, rather than giving it to subcontractors. Certification, reviews, and customer base are also important.
Most developers base pricing on the space used and the amount of time the VDR is open. If you need an Online Data Room once, you can use services that will provide storage based on the amount of time. If, however, you need to use VDR software regularly for a large number of transactions per year, then purchasing a subscription is a better choice.
You need to consider the format of the files the system can handle. If you need to work with international trades, it is important that VDR is open round the clock and supports several languages. It is worth paying attention to whether there is a free demo version.
Of course, the use of a digital data room entails inevitable one-time implementation costs and recurring costs associated with maintaining and owning the VDR. Nevertheless, today, it is probably the only available way to protect company data outside the corporate perimeter. It is important to look towards solutions that provide a comprehensive approach to protecting corporate data throughout the document lifecycle: from the moment it is transferred, used, stored, and until it is deleted.