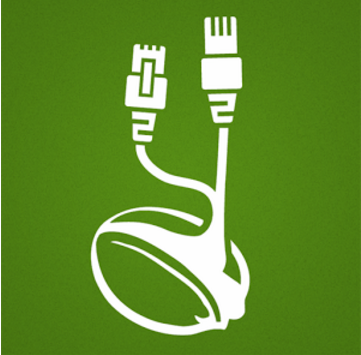 Hello Folks, we are back with another review and this time it is Seed4.Me VPN, a best VPN app for android based phone , also this one offers great speed compared to other app available in the market under the security category. So let us first tell you what is VPN.
What Is VPN ?
VPN stands for Virtual Private Network it is like creating our own Virtual Private Network over Public Network for communicating and exchanging and information. Not digging in details, VPN is used for maintaining privacy and security over a public network like public Wi-Fi, hotel Wi-Fi etc. It can also be used for accessing banned sites.



Now all of you want to know why to use Seed4.Me VPN? Well Seed4.Me is a light 5mb app providing secure services like hiding IP address, ensuring privacy, security and ultimately it offers internet freedom. It is free for first 6 months and after that we have to pay a nominal amount and this price vary from country to country.
Some Features of Seed4.Me VPN
As we know it is a VPN setup providing app, we can protect our connection with few clicks. Below are some detailed features of this service

Protocols available on while using this service your android
1 Easy Setup
Setting a secure connection is now an easy task with the help of with this service, just install it and open choose your preferred country and access your favorite sites, apps without any tension of security and privacy over public internet.
2 Use Banned Websites
Accessing banned sites in your country is now easy, just download it and open any site in your country, accessing speed is quite impressive as other VPN apps slow down the speed but Seed4.Me VPN is really fast.
3 No Sign Up, No logs
For fulfilling the privacy requirements there is no need of any registration just download and start using app without any sign up. As no logs is maintained so there is no record of your activities over the internet.
4 Unlimited Data Transfer
As most of the apps fail to provide this feature. Seed4.Me VPN gives unlimited data transfer feature, so now transfer unlimited data over VPN.
More Features
I. Superfast Connection
II. 12 different location
III. Ads free
IV. Use single account for all of your devices if you buy service ( loving it )
V. Free for first 6 months and then charging nominal amount.
Exploring Seed4.Me VPN
1) Opening Screen of the android application looks like this as shown
2) After then Choose your preferred country as shown below
3) After then you can click on connect and use internet normally, Now your connection is secure from any outsider interference, now you can even visit banned sites so enjoy!
4) After you work is done simply click on disconnect but it is recommended to only use this service for untrusted networks as untrusted networks are great threat to once privacy.
Final Verdicts
Coming up to final verdicts for Seed4.Me we will tell you some pros and cons so just go through these points:
Pros
1. Super-Fast Connection: While we were testing from home country we didn't noticed any such speed issues.
2. NO Ads: App provides no ads which make user experience better.
3. Responsive Interface: Interface is quite responsive and we didn't faced any connection drop issue, no hanging
4. Easy to use: With just few click your virtual network is there to protect your information, easy to use app with no need of having technical knowledge
5. Apps available for both Android and iOS
Cons
1. Should have an ads version for those who cannot afford paid version although paid is not very costly, but sometimes something should be free.
2. Lacks custom software in desktop OS like Windows 8|10, Mac OS X (However you can setup VPN manually on you PC or MAC https://seed4.me/pages/setup and Seed4.Me developers plan to release desktop app version in 2016).
At last, if you want to have secure service which is easy to use and inexpensive then Seed4.Me is for you. Just download it once and experiences freedom over public network forget all tension regarding privacy and security. Now use any site anywhere any time. It is one of best the VPN app available in the market you can try it for free and if you like it buy it.