Locker master a new security app for android to safe guard your privacy with elegant and dynamic lock screens. Update, their app name is now renamed to Locker Master- DIY Lock Screen with many useful features that are not offered by other similar application for Android. Of many notable changes the ones that got our attention are urgent unlock feature that can be very helpful in making quick calls and ability to display notification from other apps like Facebook, Twitter, WeChat. As always, new languages are now supported, to see if yours is supported, just download the application from the store and select the language option to set your desired language. To see if you are using the latest build, just check the about the section and see if the version number is 2.25. If its below that number just go to the store and update to latest build for getting the all new features.
Locker master android app features
Once installed, the application welcomes you with simple and quick into the features that it offers.
By default you get two DIY themes to try and you can also customize the look and feel of those in the inbuilt builder.
Not impressed with those free items in the package?
Don't worry, for you guys there is a lot more ways like you can customize one of your pictures or photos in the android mobile by going to
DIY>create new DIY theme
More options to customize
Wallpaper
Time and date
Lock
Add text
Sprite
Decoration
Lock effect
Note : Make sure you don't lock any pictures or videos, if you are locking make sure that you unlock all of them before uninstalling this application, else you may loose all those locked items.
More to have from Locker Master android app
More lock patterns to choose from
You can also grab premium as well as free themes by switching to featured or category tab as you can see below ( click on the image to view it full)
Sharing those theme created by you with other members by entering the sharing code is another added advantage of it
Even if your phone is locked, by swiping from both sides of the screen open wide range of applications as shown below
Like any other application you can use the settings by swiping from left to right within the app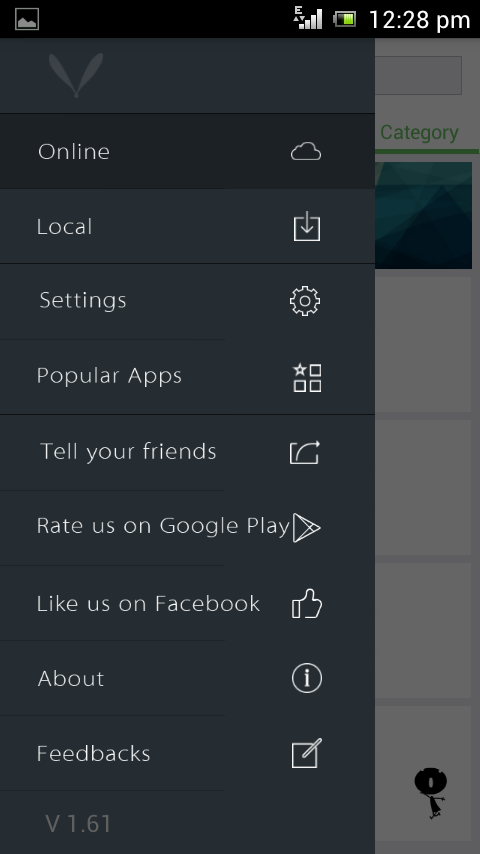 Note : App locks the screen by default as soon as the screen is turned off, but you can customise the time of locking by going to the application settings.
Resource usage during our test
Concerns
You may not able to go other screen if you are in the theme customization mode
Uninstalling the application will be difficult if you forget the lock pattern
Other info
Version 1.61 comes with : Fix crashes on Android Gingerbread and ICS
Requires 2.2 and up to run it
Update: Version 1.62 is now available with following fixes
Click SMS or notification no reaction
Click SMS or notification no reaction
Failed uploading DIY themes is now fixed
Optimizes performance for devices with low RAM
Final thought
Locker master seems to be better than others in the same group.