If you have a craze to visit and access unblocked websites, or you want to try something technically, then you are on the right app address.
VPNs have a wide range of utilization, they offer the advantage of defending your data, making your online works private, and allowing you to fake being in another province or nation as well as other innovative uses. Thankfully, for Android users, one app manages to cut through the clutter and offers a simple and usable VPN. It has been a miracle-cum blessing for its users. This app is Rocket VPN. Within few minutes you can access to all those sites which are blocked in your geographical location.
What's Rocket VPN-Free Proxy Shield app ?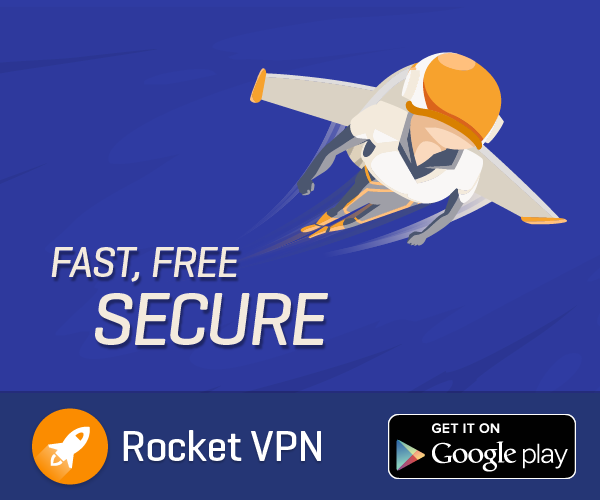 It is a mind baffling android application. An app that maintains your seclusion and keeps the user's identity safe and unrevealed with the help of its reliable virtual private network. This VPN helps the user to unblock the websites which are restricted for a certain area for some reasons. The Rocket VPN-Free Proxy Shield has its proxy servers in United States, United Kingdom, Europe and the vast Asia. Remember, this review is completely based on my use of the application.
Why is this app better ?
There must be buck applications giving same features like this app, but this application gives something extra. It gives its users 500 MB free data usage every month, provided no data can be carried over to the next month. This data can be used to watch, stream music or surf internet flawlessly. Also the application offers the fastest possible speed. Rocket VPN did slow down my speeds a bit, but that was not too bad though. I was still able to see 1080p YouTube and Daily motion videos without much buffering time and browse through articles in Chrome with no issues. Moreover it is compatible with Android Marshmallow and devices with 64 bit configuration. Also there are many classic offers with UI improvement.
Features of the rocket vpn app :
1. Unrestricted Internet Browsing: The application allows the users to access any restricted content, irrespective of the place where the user is located. This application also provides a great range of worldwide servers to access.
2. Launches App in a quicker way: The App's own launcher helps the user to access an app by time-saving way, using shortcuts. Also it connects to preferred location with the help of Rocket VPN.
3. Keeps your connection safe: The app encrypts the data which the user is using to keep the personal data of the user undisputed. Check the image after connection and a notification displays you that it's a secured connection.
4. Fends user's identity: The app secures your connection and doesn't allows the third parties from tracking identity and location. This one is really great.
5. Awesome Privacy Setup: The app tangles your security and does not allows third parties from keeping a watch on you browsing and web traffic.
6. Want to experience unlimited bandwidth usage and fastest experience, Then just give a click on the upgrade and get unlimited.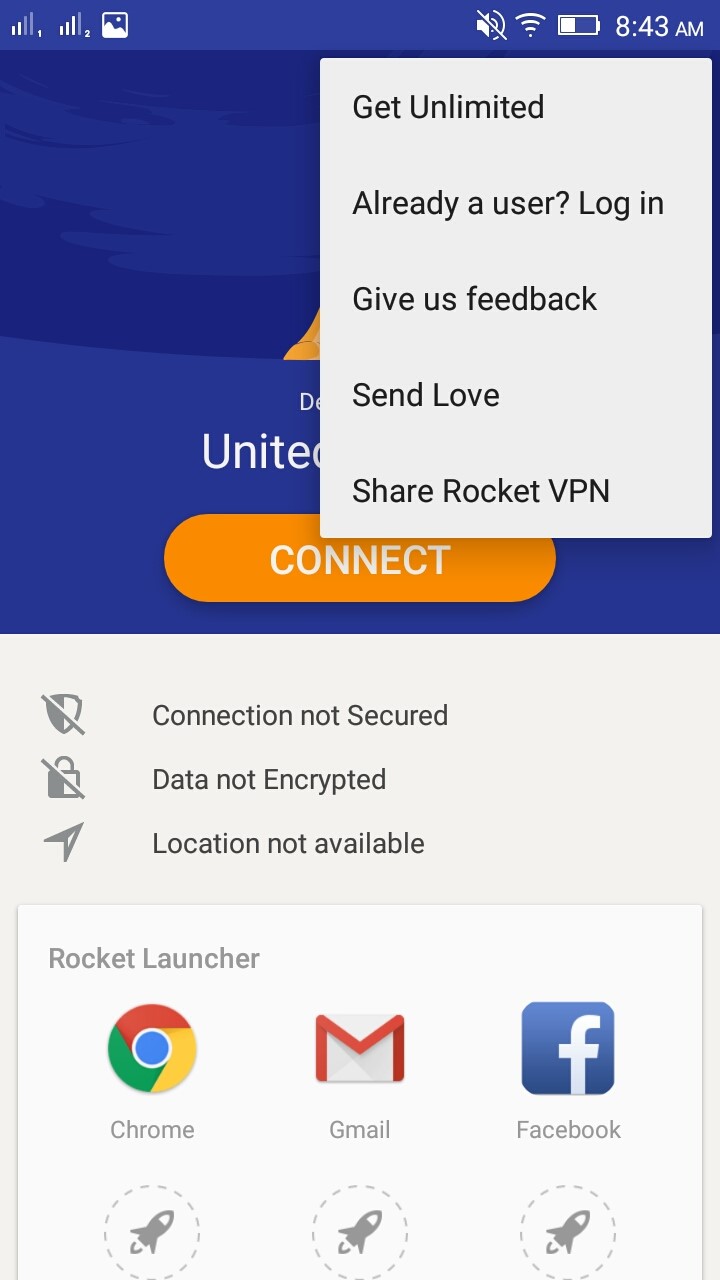 7)One more thing, you are offered with 500MB of data every month to browse and stream videos.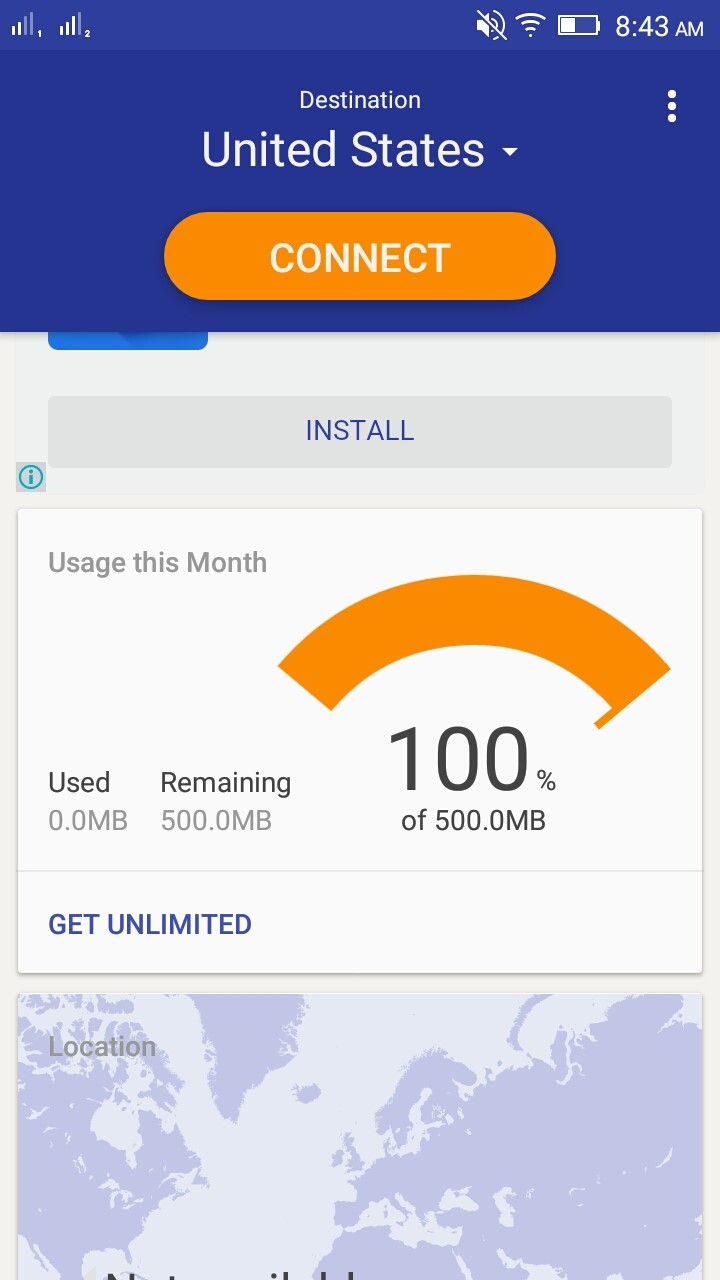 Follow these simple steps:
1)Check for the play store icon and search for the "Rocket VPN-Free Proxy Shield". Observe the icon and it should be similar to above mentioned
2) Click and install the app (Install app from click here)
3) Then It's time to run the application on your device.
4) Rocket VPN allows you to connect to the VPN and the dialog appears as a part of result.
5) There are no list of apps similar to this and hence there is no doubt to select the rocket VPN. Fast connection, we all need it and this makes you connected to it.
Conclusion
There are a many huge VPN services in the web but if you are an user of android device and looking for fast simple VPN with clean user interface, then you have just found it here. Now don't miss a chance, download this and have fun while surfing.