Today, we are living in the digitized world watching movies on our phones and tablets. You should consider converting the content of your favourite DVDs to digital to watch them on digital media. You may lose the DVDs or they can even be broken or scratched. So it's better to act in advance to safeguard your memories. These are some of the reasons to convert DVD into digital formats. HandBrake and WinX DVD Ripper are the some best free DVD rippers available in the market. There is even a giveaway campaign conducted by the company itself. You can get DVD ripper free by visiting by their official website.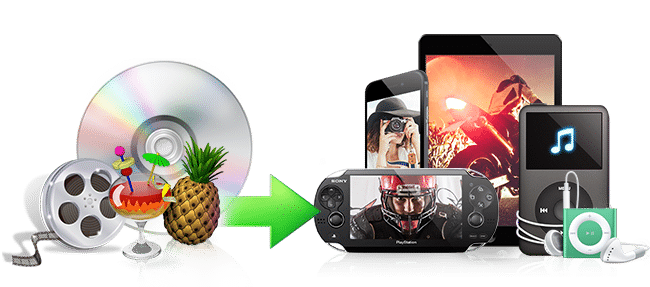 Why to go for Handbrake and WinX DVD Ripper?
As already said, there are two best ways by which you can rip your favourite DVDs, which are Handbrake and WinX DVD Ripper. Handbrake tool for ripping DVD is one of the free DVD ripper available out there in the market. The killer features of Handbrake are mentioned below:
Handbrake can handle common multimedia files and any DVD or Blu-ray sources without any copy protection.
The files include MP4 or M4Vand.MKV, video and audio encoders.
You can select the title/chapter and range and subtitles.
Includes various video filters.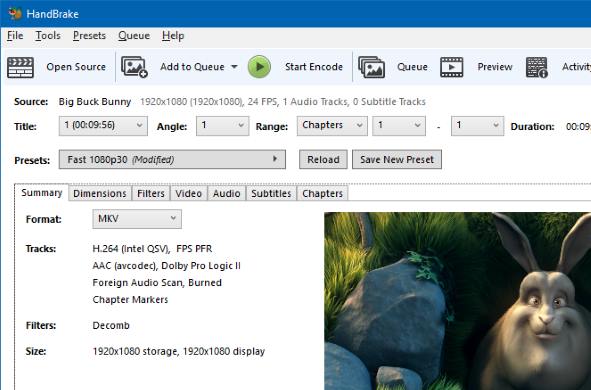 The features of WinX DVD Ripper are as follows:
Fast DVD ripping speed and it supports all types of DVD formats.
Backs up DVDs without any quality loss.
It can convert and digitize DVD to MP4, AVI, mobiles formats.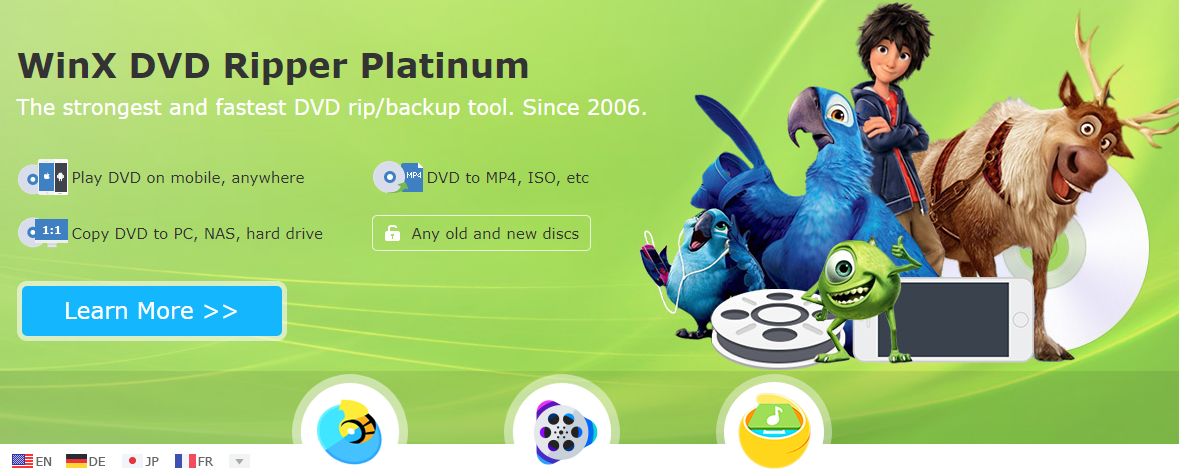 How to Rip Unprotected DVD with Handbrake?
Follow these steps if you want to rip unprotected DVD with Handbrake DVD ripper:
First, insert target DVD into the drive of your computer.
Then, run HandBrake to detect your DVD (Source Selection)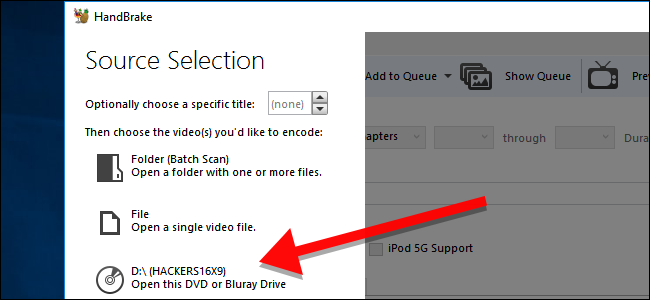 Next, click it to open the DVD and HandBrake will scan the DVD.
Select the title you want to rip and select it from the drop-down menu.
Configure the desired output, you can use the default settings to be safe.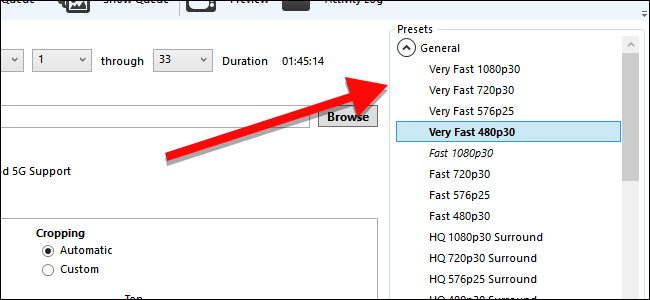 Choose where you want to save your output, select Save As section and then click Browse to choose the location for storing the resulting file and also define the name of the output file.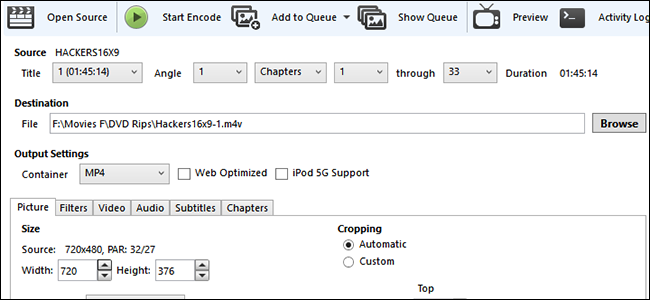 Finally, click Start Encode button to start ripping DVD with HandBrake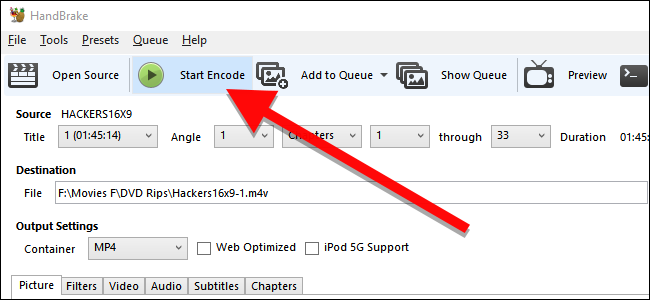 You will be able to see the time required to complete the process and rip the content. The time will vary on basis of the length of the content of the DVD.
You can configure best HandBrake DVD to MP4 settings for better ripping of your DVD.
How to Rip Protected DVD with WinX DVD Ripper?
Follow the below steps to rip protected DVDs with WinX DVD Ripper:
You must install the WinXDVD application first on your computer.
Put the DVD to be ripped in the DVD drive of your computer and run the WinX DVD Ripper software.
Select the desired Disc option in the top left of the dialog box as shown below.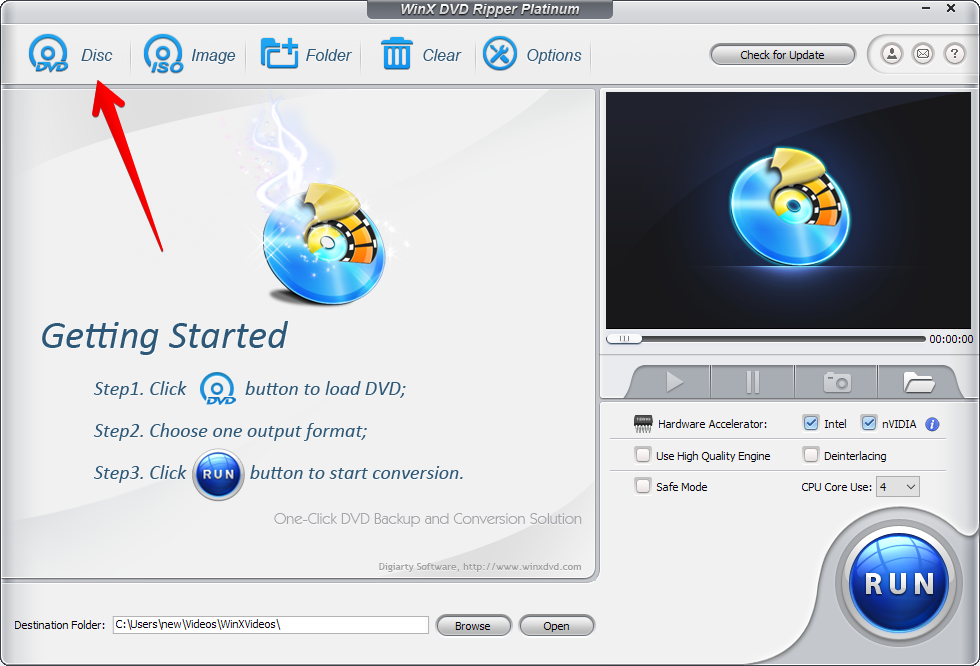 Next, select the output profile you want to create, like MP4, ISO image, iPhone, iTunes, Huawei, etc.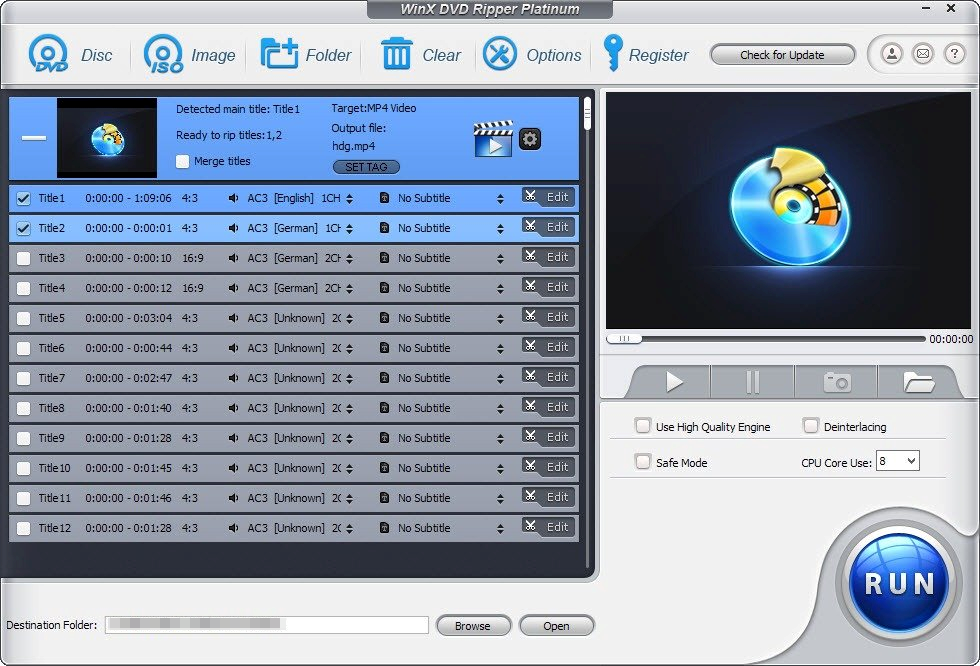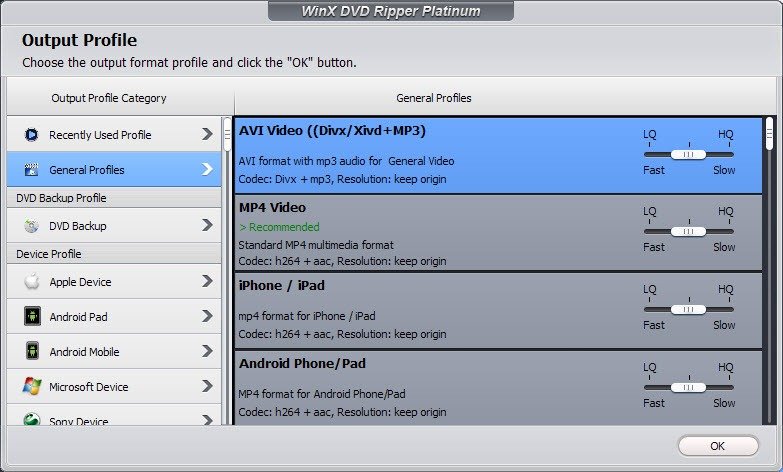 Finally, hit the Run icon and you'll be ripping the required DVD.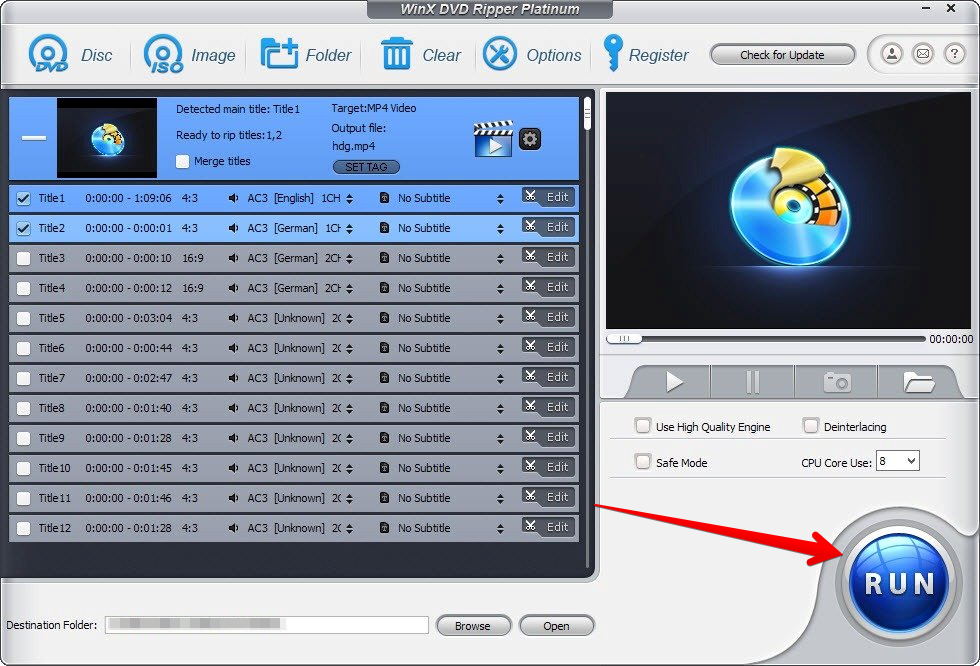 You can even watch the official video tutorial on ripping a DVD using WinX DVD Ripper in the below video:
Handbrake vs. WinX DVD Ripper in Ripping a DVD
The advantages of using WinX DVD Ripper over Handbrake are as mentioned below:
It can rip discs at high speed, the content will be rendered in high quality and the end result of the file size is smaller unlike Handbrake.
You don't need extra plugins to run WinX DVD Ripper, however, Handbrake requires these plugins.
WinXDVD is able to offer over 210 file types, whereas Handbrake only offers MP4, MKV and sometimes M4V.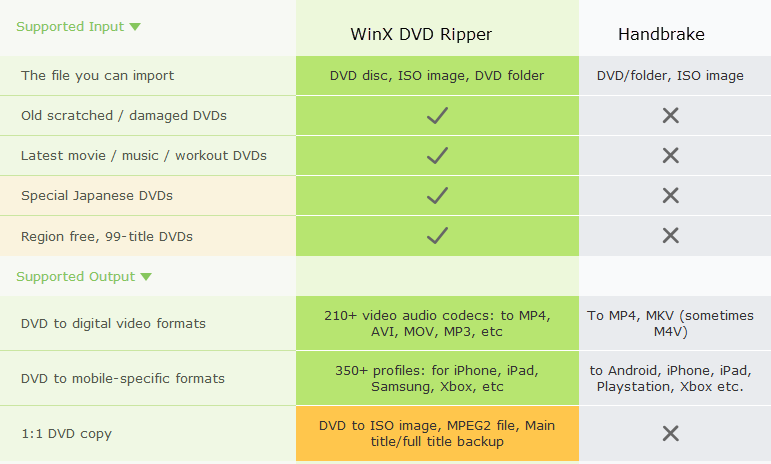 You can use WinX DVD Ripper to rip damaged DVDs, special Japanese DVDs, the latest movies and workout DVDs plus region-free 99-title DVDs, compared to Handbrake in which it is somewhat complex.
You can copy the DVD to hard drive as an ISO image or MPEG-2 file with original quality with backup for later burning.
On the other hand, Handbrake offers ISO files but no backup and there is a higher chance of quality loss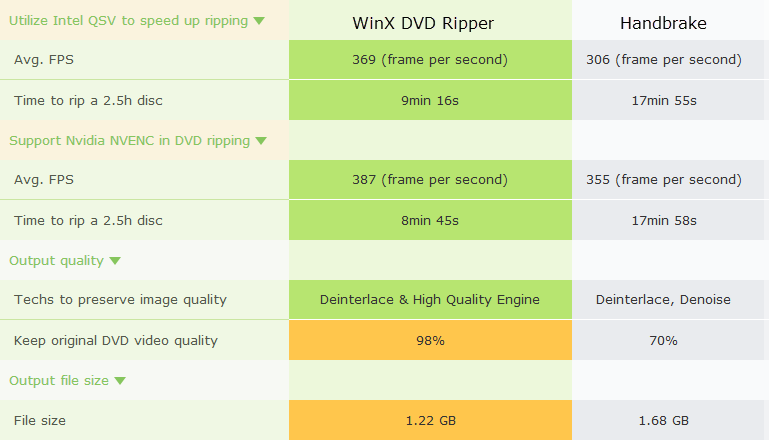 As you read, the above are the reasons for which you should choose WinX DVD Ripper over Handbrake. It can be concluded that WinXDVD is good at ripping protected DVDs; the latter is the best choice to rip any unprotected general DVDs. Visit winxdvd.com to download the software on your computer and start ripping DVDs for free.