If you are a commuter which use to travel through daily then keep reading this article as in post we are going to discuss a very useful app for commuters and the app is called OnTime. As the name suggest this app will always make you reach your place on time through it, you can get the schedule and the count-down of the next train, and there are a lot of things which we will discuss later in the post.
Exploring more about OnTime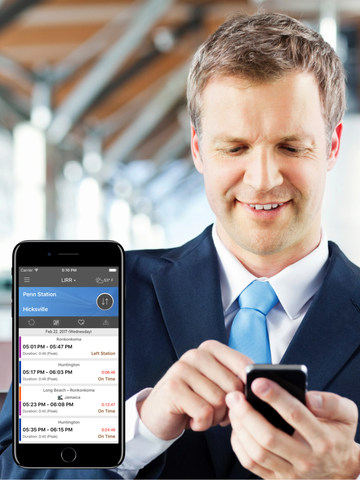 OnTime is a free app which is developed by Mobileware Inc and is currently available for iOS based devices only (only available for iOS 9 and later). The application is developed with an aim to make commuter's life easy who use to travel through trains. Now there is no need to carry a separate piece of paper containing the schedule of trains as through OnTime app users can check the schedule of different train anytime anywhere. Now let us have a look at some of its main features.
Features of OnTime
1) OnTime makes its users to get the schedule of different trains for different routes it. Right now OnTime covers various cities and agencies like
California
 

Bay Area Rapid Transit

 

San Francisco Peninsula and the Santa Clara Transit

 

California Metrolink
Connecticut
Florida
 

SunRail Central Florida

 

South Florida Regional Transportation Authority
Illinois
 

Chicago Transit Authority

 

Chicago Metra
Maryland
 

Maryland Transit Administration
Massachusetts
 

Massachusetts Bay Transportation Authority
New Jersey
New York
 

Long Island Rail Road

 

Metro-North Railroad
Philadelphia
 

Southeastern Pennsylvania Transportation Authority
Seattle
Utah
 

Utah Transportation Authority
Virginia
Washington D.C.
 

Washington Metropolitan Area Transit Authority
It is advised to please refers to the official site for more information about the name of the agencies and area cover.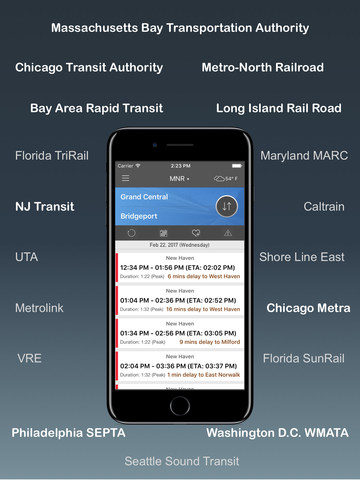 2) OnTime will set a countdown for the desired train and it special alert notification system will make its users receive outage, delay and service status changes alerts.
3) OnTime makes its users get real-time updates (if available).
4) Some other features like Maps, Trip duration, Online and Offline Schedule support are also there.
Exploring the interface of OnTime App
If you are still in doubts, then don't worry because in this part we are going to give a quick guide to the working of the OnTime with the help of some snaps.
1) Here is the snap of the welcome screen of the app.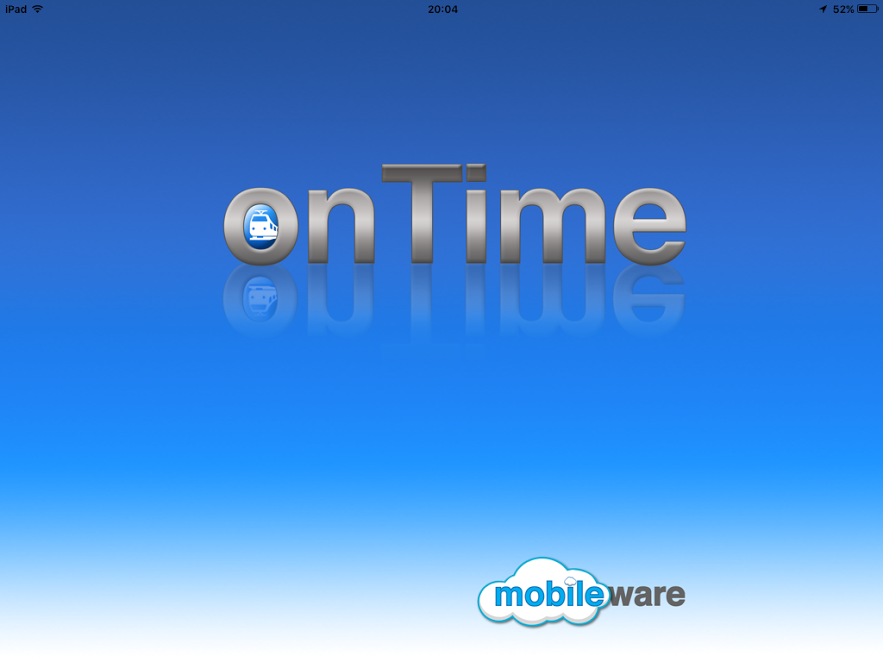 2) After the loading gets complete, you will get the following screen in which you have to enter few details like Agency, Home, and Work and you can also on the special alert system if you want.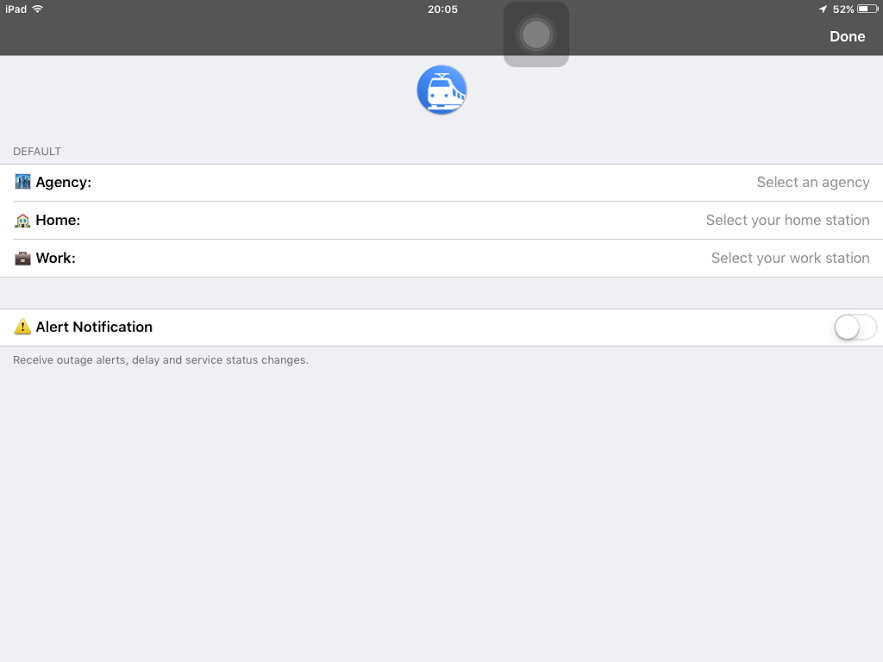 3) After that, you will get the following screen. You can see the schedule of different trains with their arrival and departure time.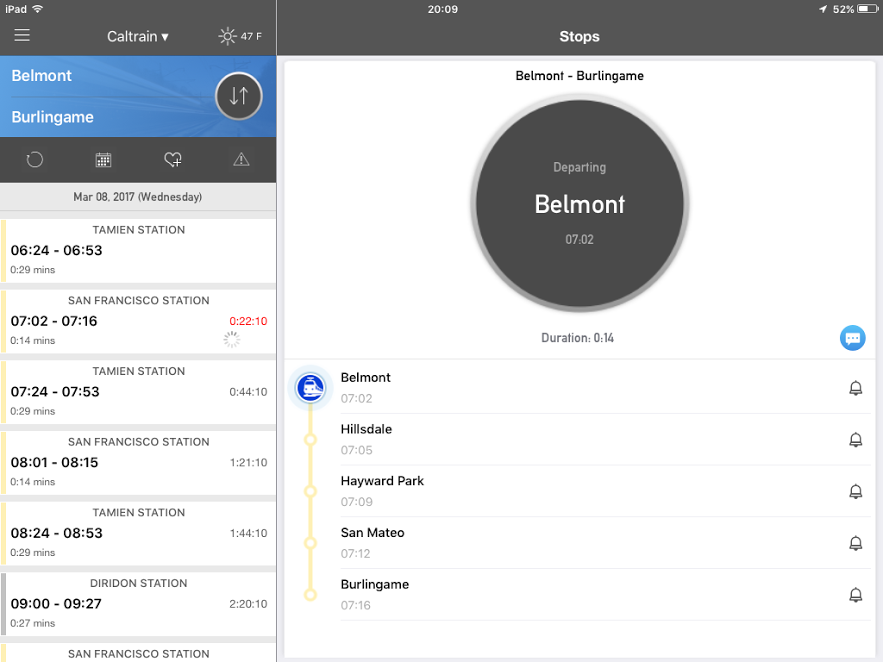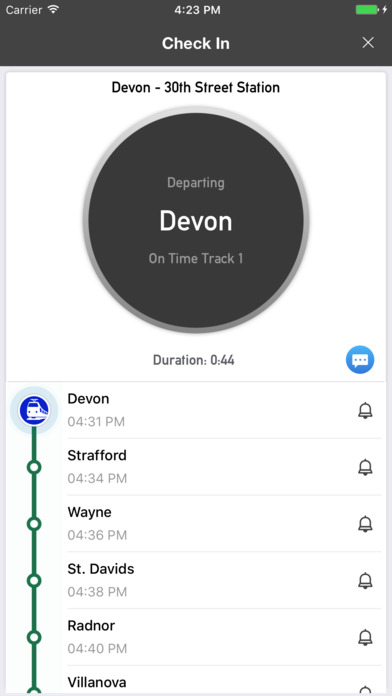 4) Have a look at the following snap carefully here you will find that the countdown for the train arrival is on this will help you to reach the station on time.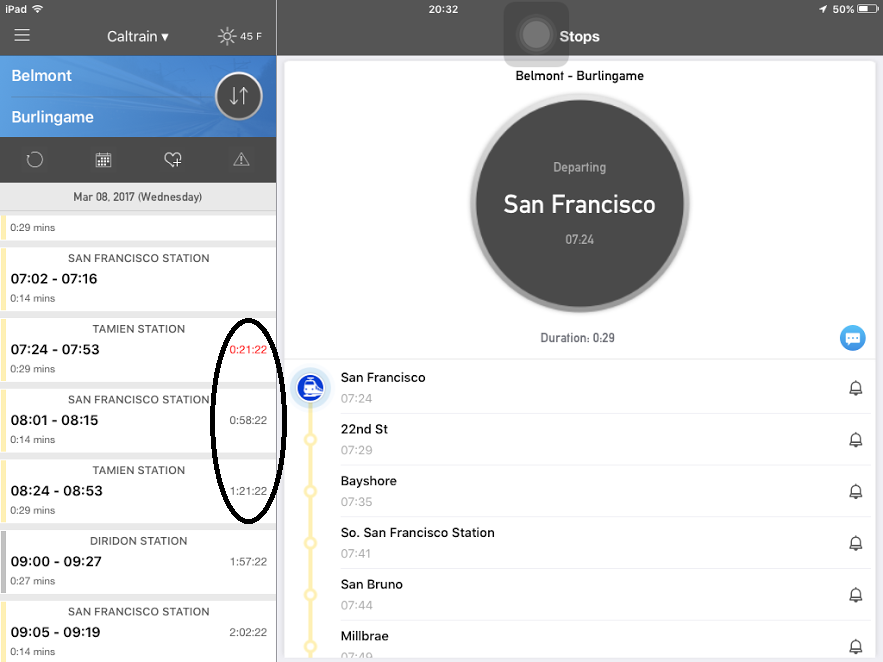 5) You can change the agency any time if you want to have a look at below snap in which we are searching for a new agency.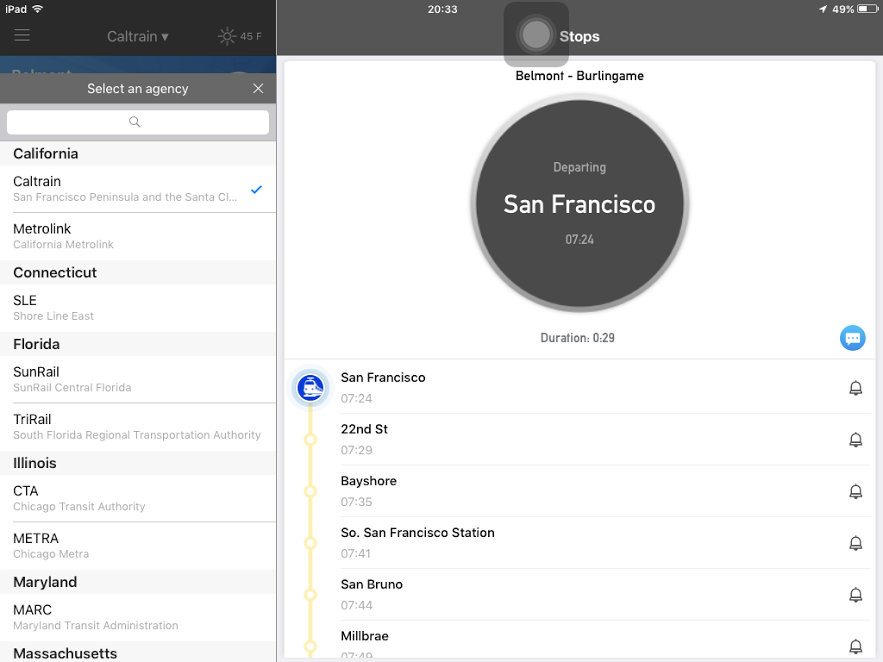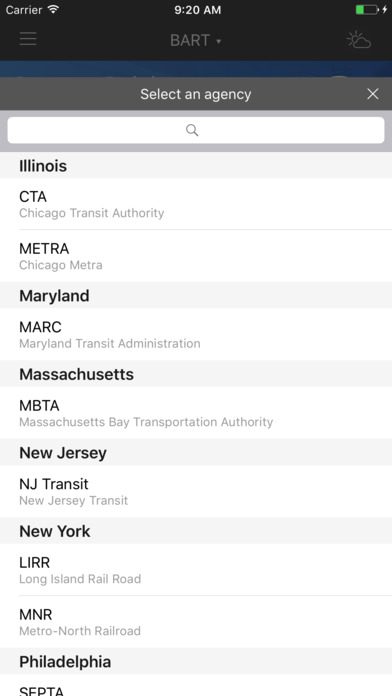 6) Different maps are also there in the app.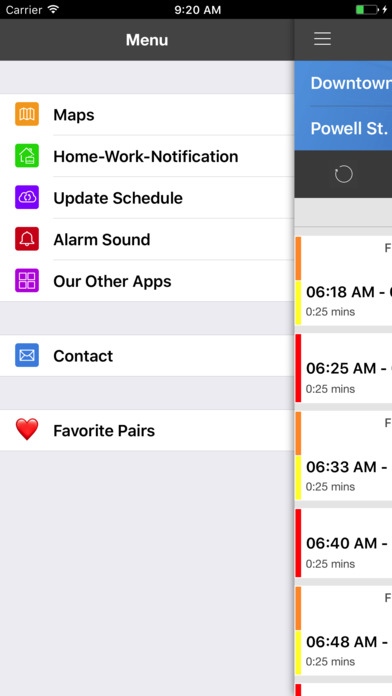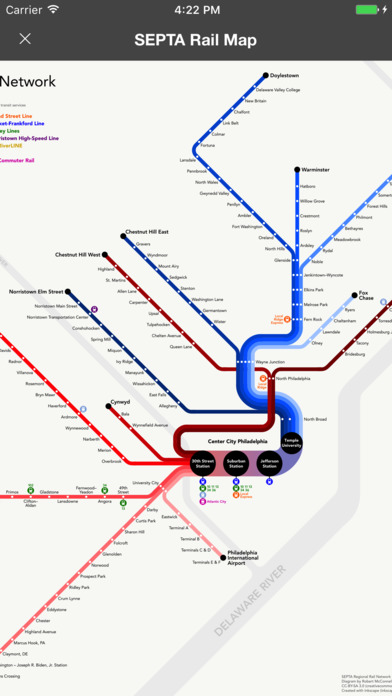 7) Users can set favorite pairs so that they can search for trains schedule quickly.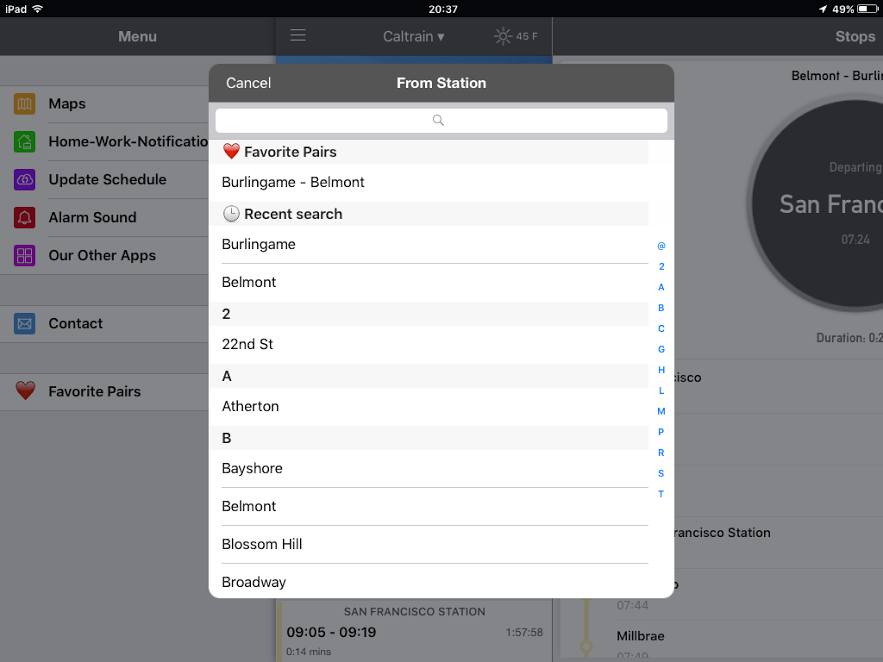 Final thoughts
We are wrapping up here and before wrapping let us discuss some of its pros and cons with you read these points carefully.
Pros
1) The interface of the OnTime app is really very attractive, responsive and yes easy to use. Anyone can easily use it track down the schedule of trains for any route.
2) It is available in both iPhone and iPad versions which is really very good.
3) It works smoothly in both online and offline mode which is very good.
4) The advance notification system, maps, favorite pairs, etc. are small but very efficient features. These features are helpful and can save a lot of time.
Cons
1) It is not available for Android based device.
2) OnTime mainly focuses on US nations which is not good for people living in other nations and the OnTime developers should think over it nations like UK, Russia, China, etc. are also very needful for such types of apps.
Final Thought
If use to travel through train on a daily basis then download OnTime, get rid of paper and enjoy its amazing features and save your precious time. Try it and share your thoughts with us through likes and comments.