We are back with another game review and in this post we are reviewing Mech Rush which is currently available for iOS (iPhone and iPad) and is developed by Booty Bay Limited. It is an endless running one just like Temple Run, Subway suffer, etc. In this one there are different levels or we can say different world to conquer. The player has to cover maximum distance by avoiding different obstacles, killing enemies and by fighting against bosses.
Exploring Mech Rush Using Our iPad
https://youtu.be/MEnyYavInvg
Let us explore more about Mech Rush. Below are some snaps which we took while playing the app these snaps will help you to understand more about this one.
1) Nothing too complicated with the one. Mech Rush has high graphic yet it is very easy to play the game as you can see from below snap. Whenever the user opens it for the very first time he/she would see a welcome screen.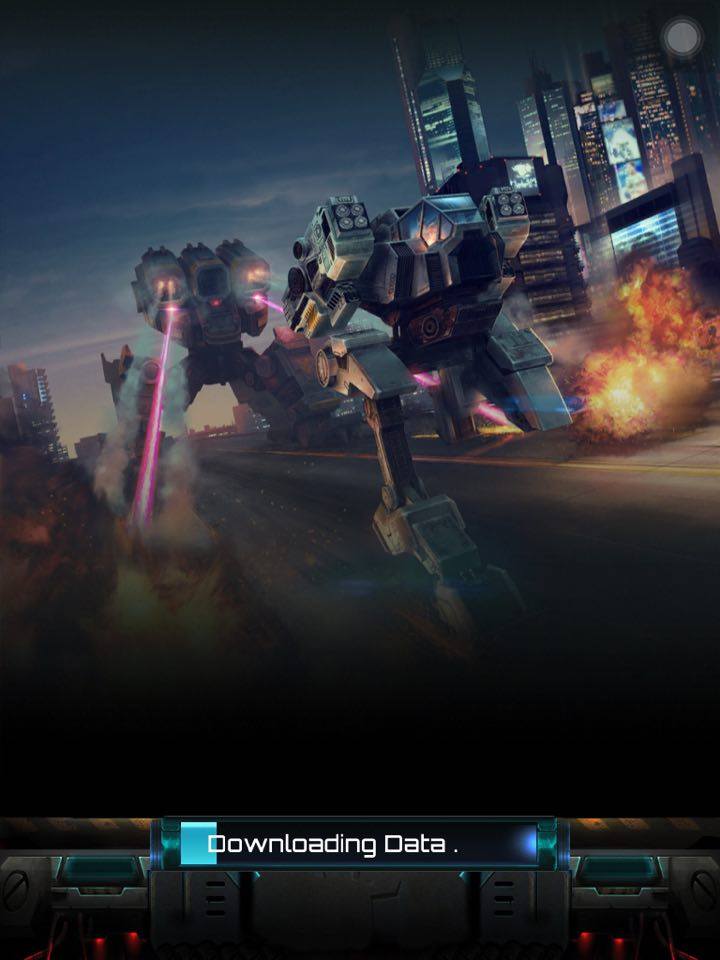 2) To make things simple tutorial would be provided by the developers.
3) There are many settings options are available in the game.
Why to go for Mech Rush?
Well, you all want to know why to go for this particular one as there are many free famous running ones like Temple Run, Subway Suffer, etc. that are available in the market. Well, there many features in this one which makes it one step ahead from its competitors.
Some of those features are mentioned below.
1) The huge difference between other endless running game and this one is that, it has different worlds to conquer or we can say there are different levels. With increase in each level, the game becomes more interesting and challenging.
2) We can vary the look of our Mech in the game according to our self. Though this option is also available in other running ones, but less variation or we can say less customization options are available. We can also change the body structure of our Mech, we can also change its color. There are many options available to know more have a look to below snap.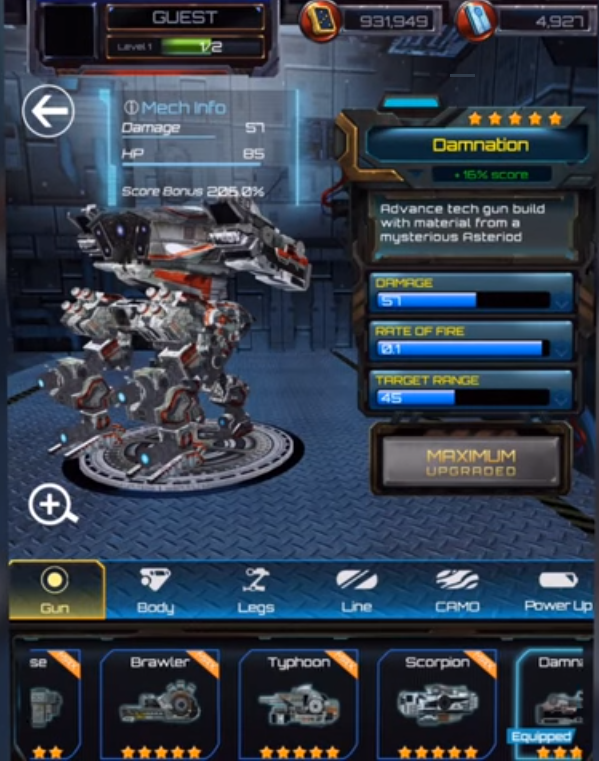 3) Users can upgrade their Mechs weapons and body parts to improve the performance. In most of the running game weapons option is not available.
4) Some useful power ups are also available to improve the performance. Have a look to below snap to get some idea.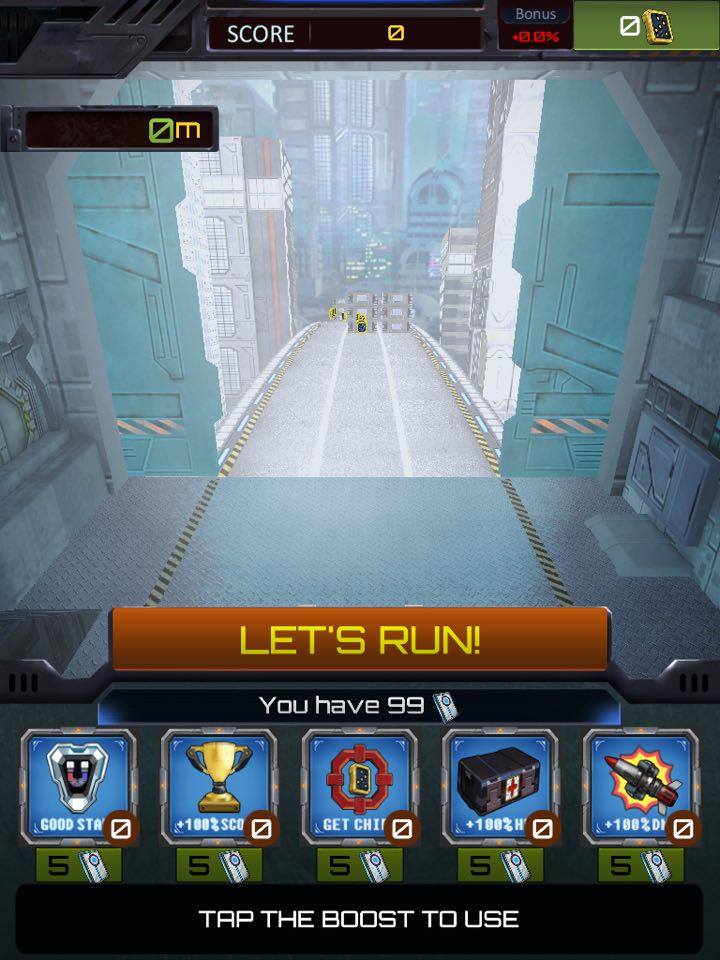 5) Unlike other games of same type. This endless running one has a different concept of boss of each level, which makes, the completely different and interesting from other games.
Final Words
Not making this post too long we are wrapping up here only with some pros and cons which we noticed while playing the game.
Pros:
1) This is a high graphical one.
2) The size of the package is also very impressive if you compare the graphics provided by the game.
3) It is a free one with affordable in-app purchase.
4) More interesting and challenging than other boring, endless running one in the same category.
5) More customization options are available which make this one more attractive.
Cons:
There are some cons too, which are associated with it. Some of them are mentioned below.
1) The game is good, but it lags sometimes and developers have to work on it.
2) One thing which we would like to mention. It is only available for iOS based devices.
3) Sometimes loading of data takes too much of the time.
One thing which we would like to tell our readers, that the developers are doing their best to improve it and will surely work on above mentioned cons too. Some of the recent updates in the game are very impressive. It is a free one with high graphics so you can try it once as it won't take much space on your device. But make sure you own an iOS device. At the last Mech Rush is recommended from our side as it more interesting and challenging than other games of the same type. You can also try it once and please share your thoughts with us through, like, comments and share.