Talking about CareMob, this is definitely one of a kind app that is available in this category. The category cannot be completely explained but with an example of an website, we can say change.org is for the filing of petitions whereas this app is for creating protests or to bring peace in the country. With lots of usage of social media, we can say it has destroyed us in every way like creating anger, addiction, guilt and so on.
The CareMob is an app which is specifically made and mainly focuses in virtual moments of peace and protest with the virtual world as everything is possible. Also it is not separated by regions or countries and it connects globally with an option to choose which region you would like to go for.
Here are few screen shots from the CareMob :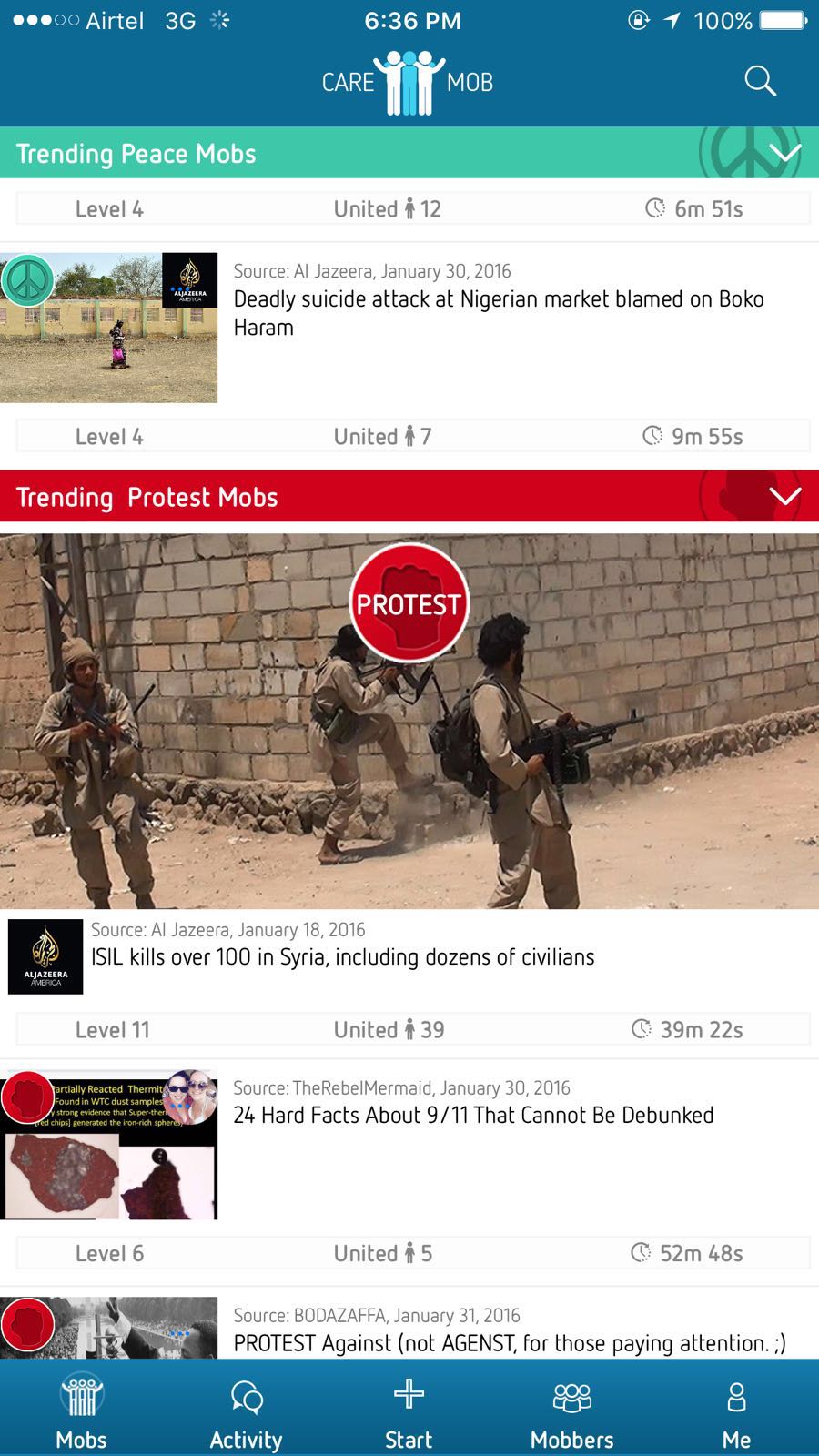 This is the main home screen of the iPhone application where you can see the trending protests and news. It even shows the people supporting next to the level of the protest. Next to that is the time it is lasting for.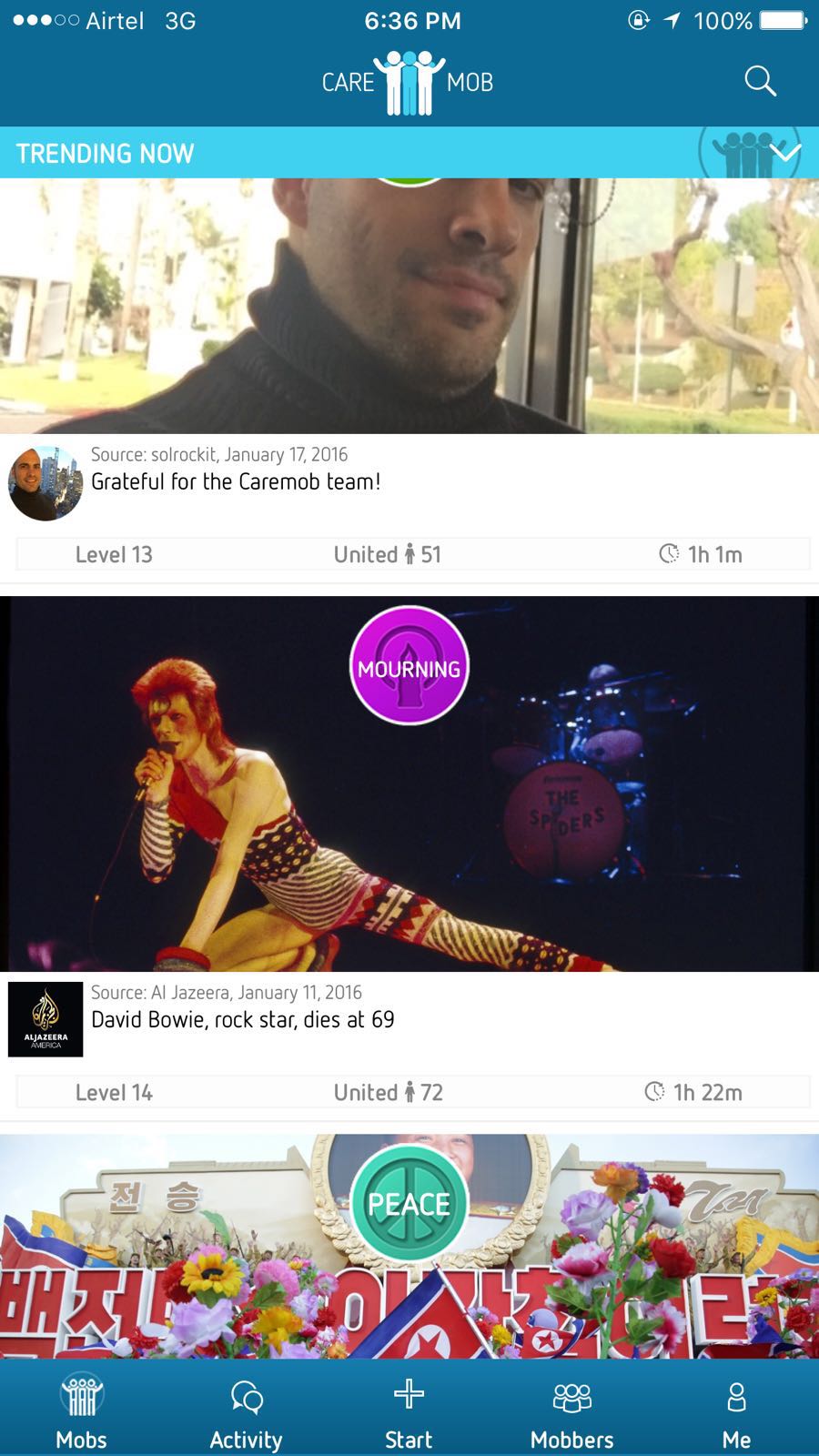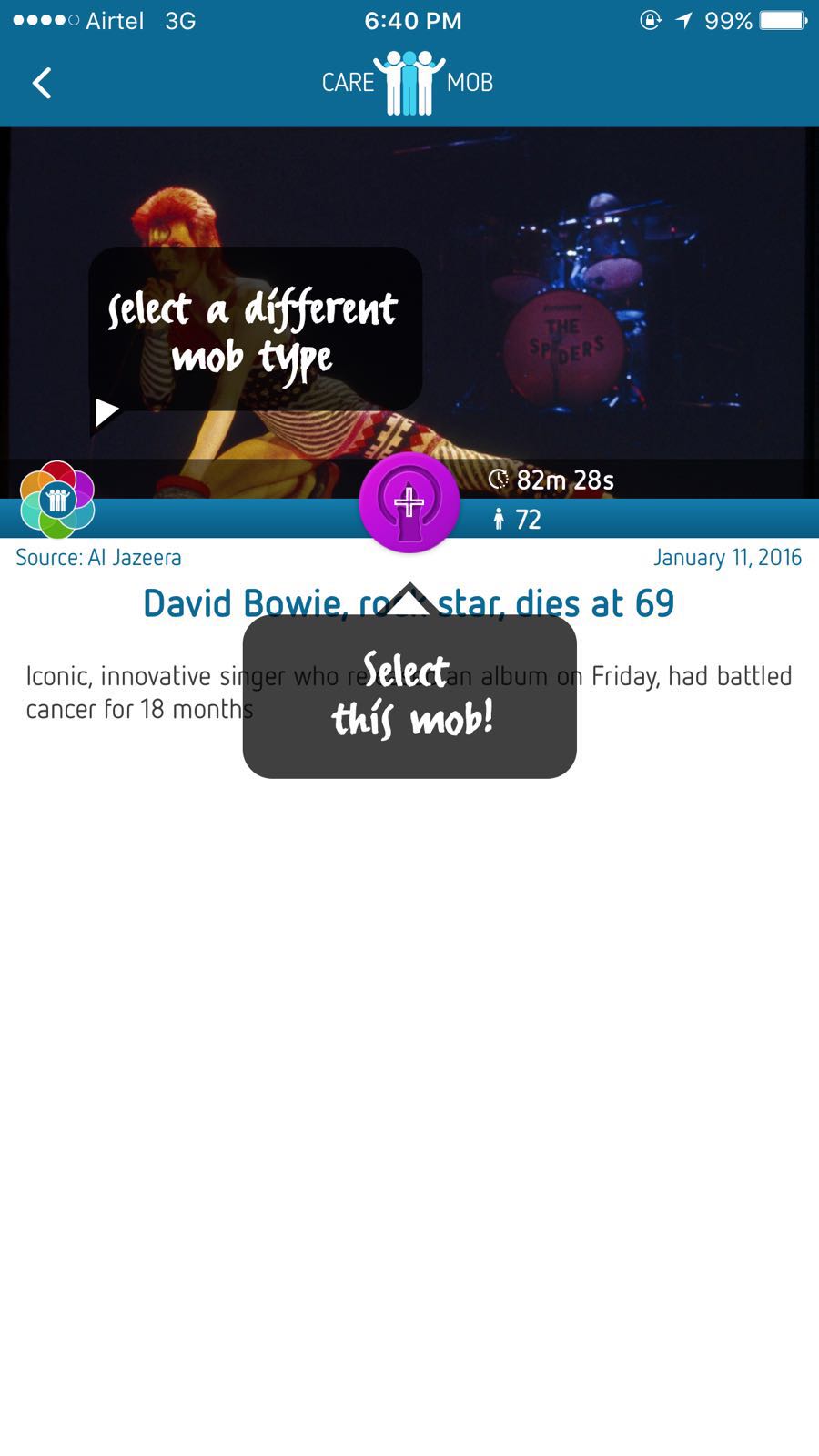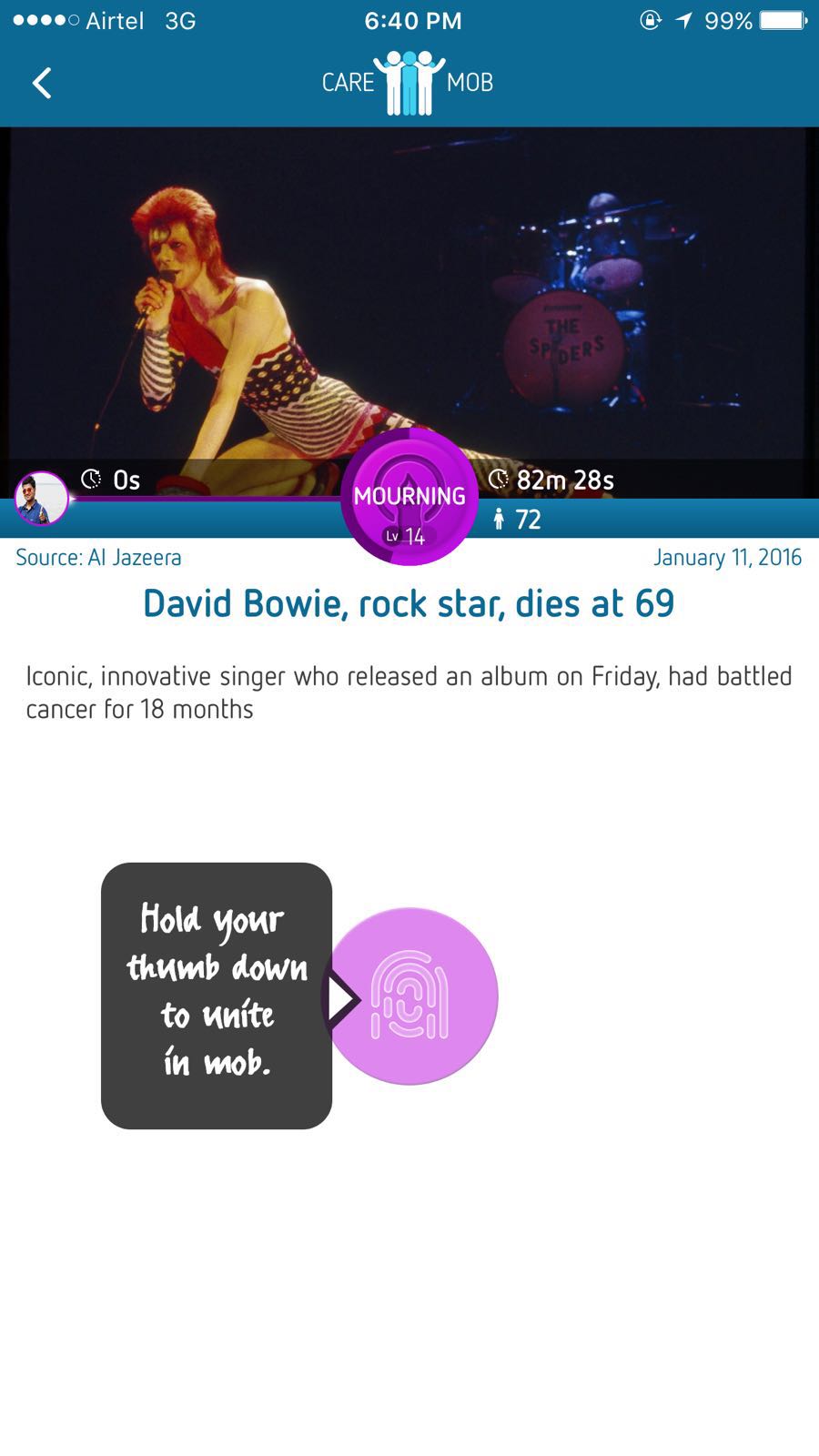 These two pics shows how to select this mob and how to give some support from your side. One attractive feature here is the fingerprint verification , where you have to long press your thumb to your home button to support this mob. This is a great move and one of a kind app which has this feature. With this feature, spam can be blocked totally because of the verification process in the app.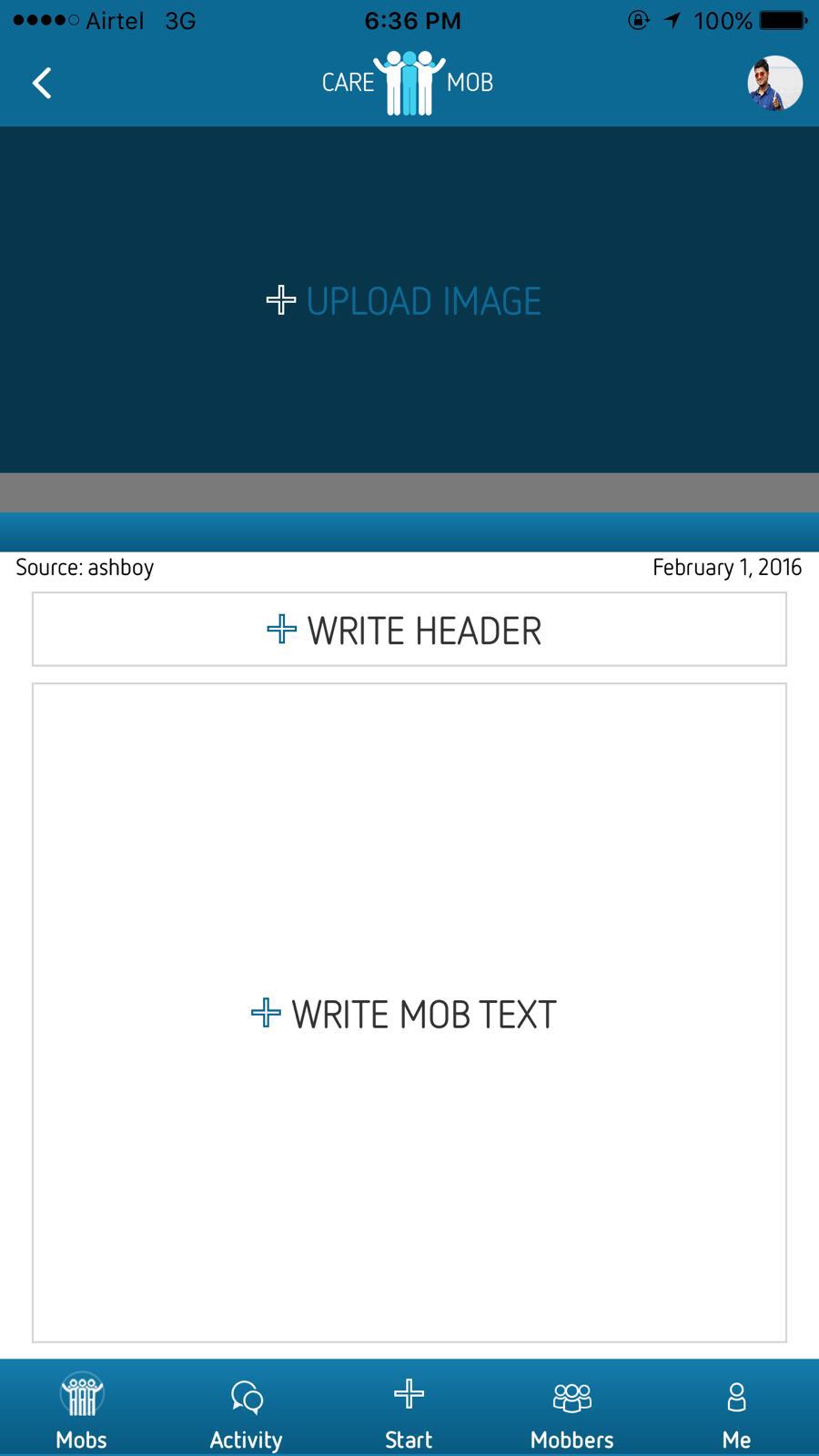 This app not only does the job of supporting the mob or protest. It even allows you to create your own mob. The mob creation can be done by uploading a mob picture followed with the header and the mob text. Once you start with a minimum number of followers, you can start to get supporters!
Not just that, CareMob gives you your own profile page where you can see the history of mobs that you have supported or the mobs that you have created. Apart from that, with your followers, you can make a group called "Mobbers" where you can find similar people supporting for a mob thereby named mobbers. There's a separate column where you can see the people whom you follow and people who follow you. And there's an activity button down below where you can check the recently followed mob and various other activities which you have involved into.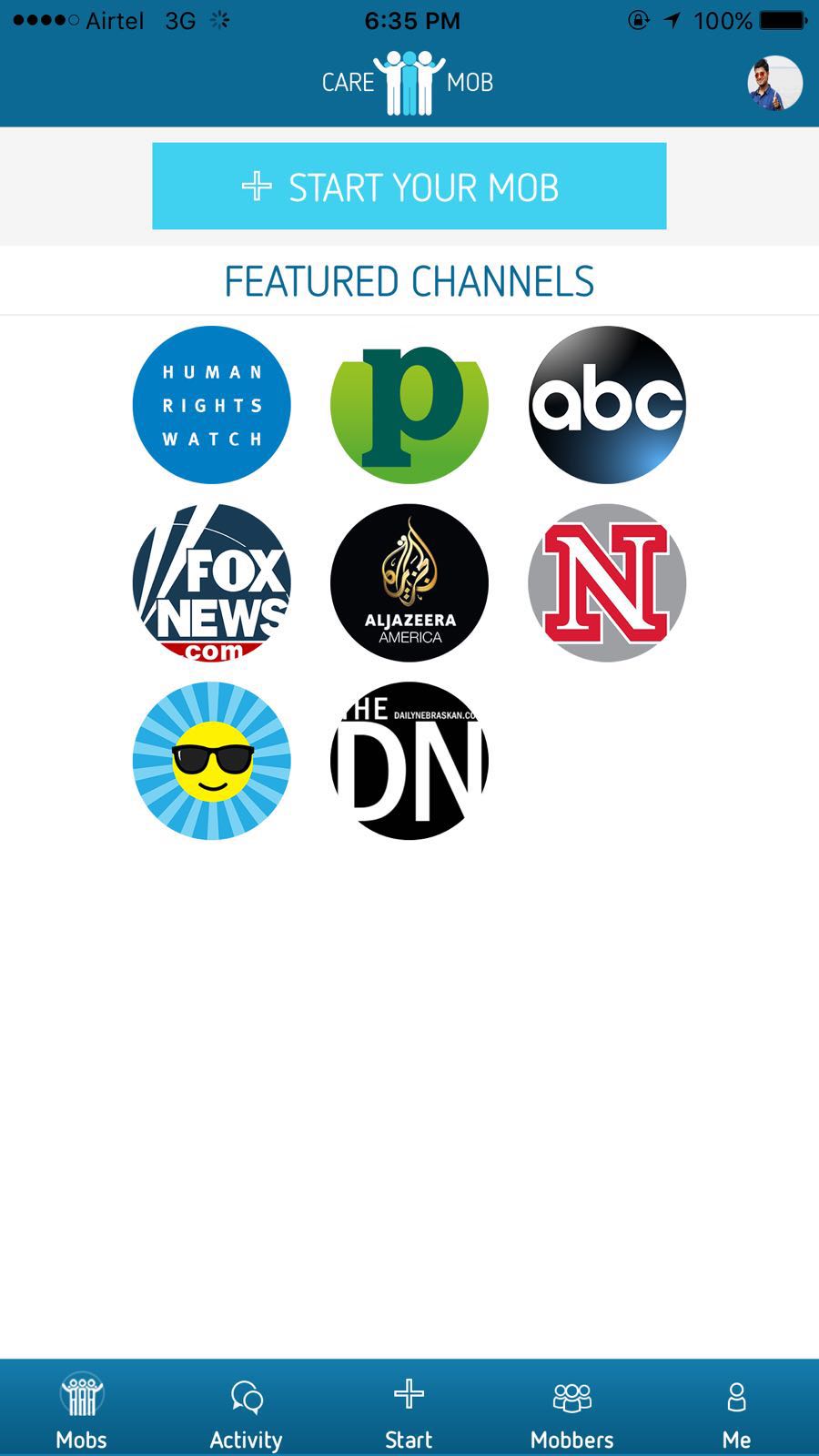 There's a featured page where all the featured mob will be displayed. Here you can find various mobs and people who support different category of mobs. If you are in one of this category, you might get few mobbers to support your mob. With same perspective of mind, you get same perspective followers and supporters for your mob.
Here are the top features of this app:
• Create your own mob
• No fake supporters (Fingerprint makes sure its not a spam)
• Fingerprint support
• Respond and interact with various other mobbers
• Be unique and directly share with various social media
Conclusion
CareMob is an app that is not created for profit, but to find peace. Peace not just for yourself. Peace for everyone. Support each other and interact with mobbers and grow big to get support with this app. The design and the user interface could be improved. Else this app has detailed features which figure outs various problem and getting help from others. And with the fingerprint support, this app makes sure that only verified users are following you and this move by CareMob makes attractive use of the fingerprint sensor in the iPhone rather than just for unlocking the phone.