Welcome to review of nuF app. It is a free iOS app from the house of nuF LLC. nuF is an amazing app making group planning about events easy. It provides an easy and effective way to plan an event within a groups. Easy venue selection and voting options are available to give hassles, less group event planning experience. Now let us explore more about nuF, What is nuF is whole about and how it works.
Exploring nuF with iPad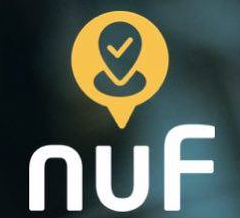 Well, as mentioned, it is a planning app that gives easy and effective way to plan group events. It provides an easy and interactive way to create an event and to participate in existing events created by other group members. How it works? Have a look on below snaps taken from app to get your answers.
1. Starting the nuF for the very first time you will get some introduction about the app as shown below.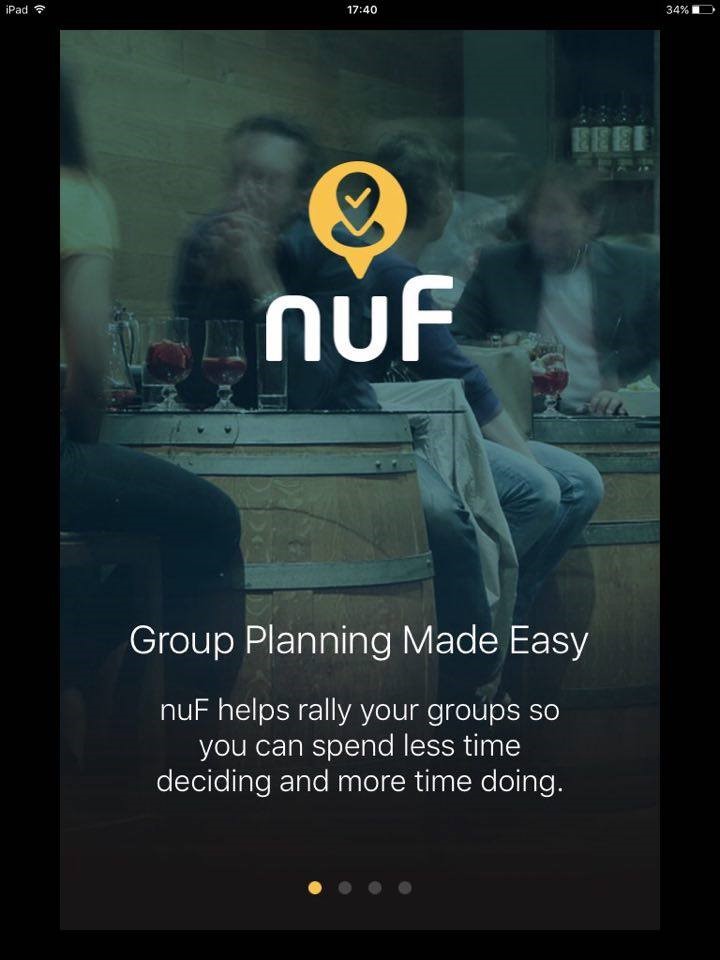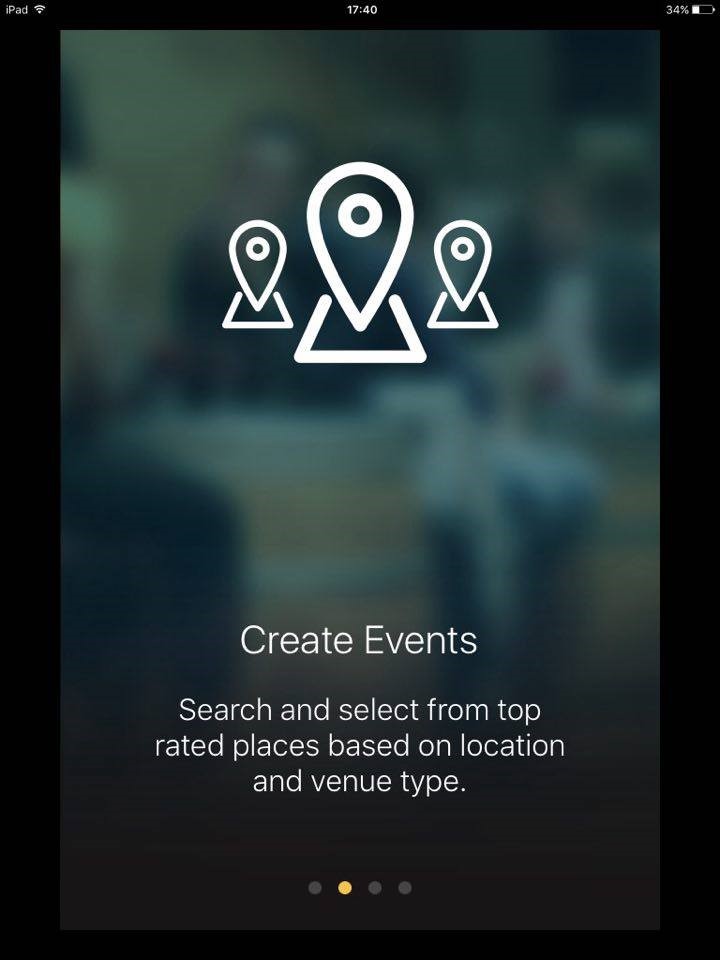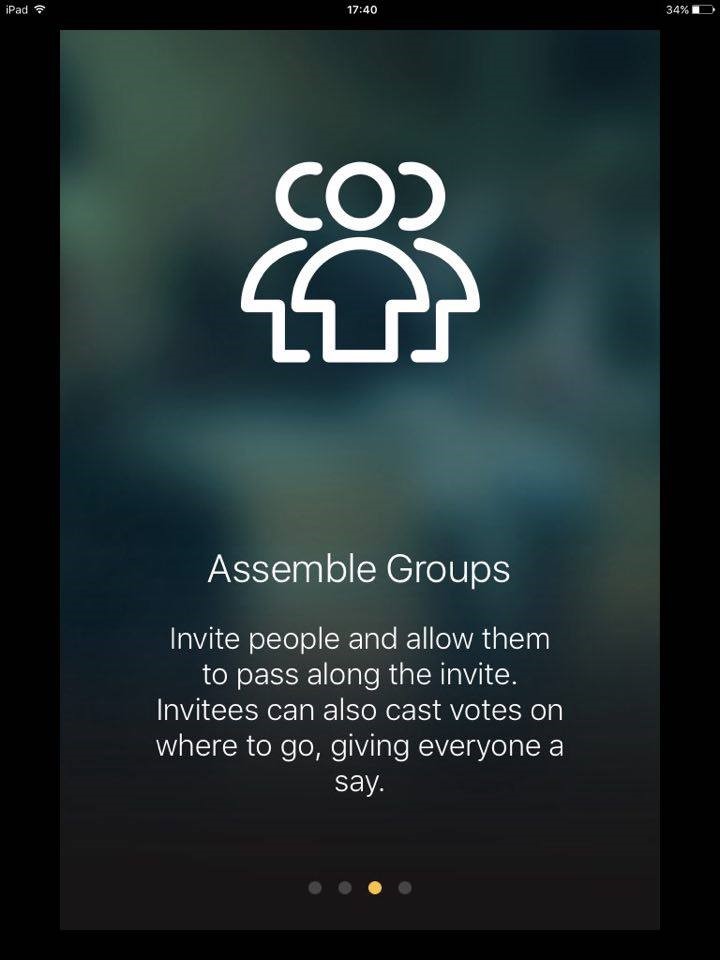 2. Like other apps you have to sign up for your nuF account.
3. After sign up you will get home screen as shown below.
4. In events option you can see upcoming and past event or you can even create your own event.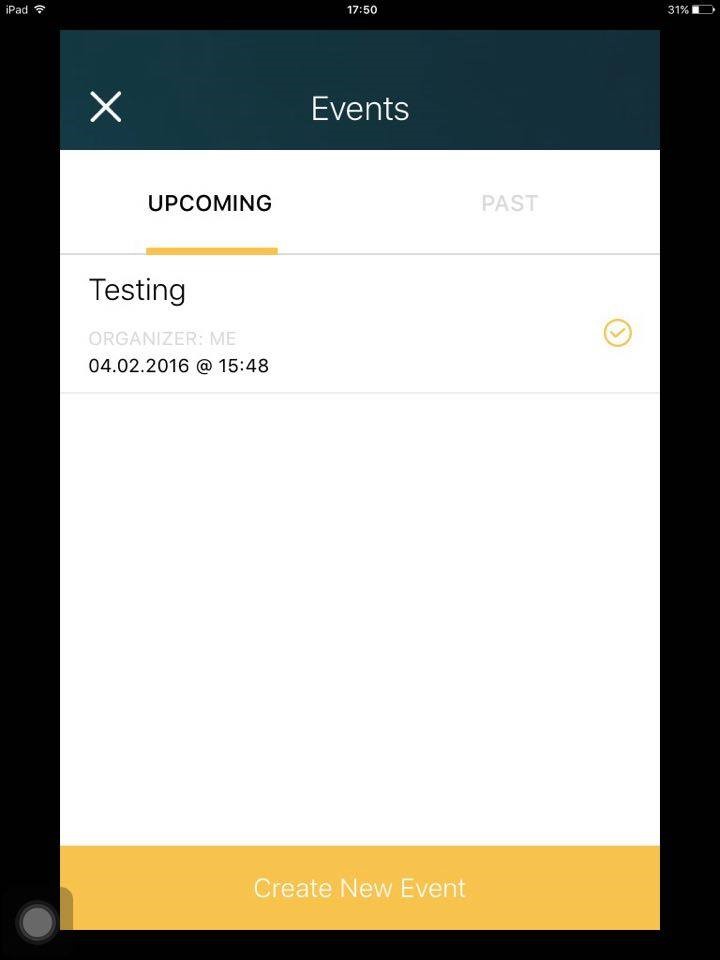 5. You can use Create New Event option to create a new event.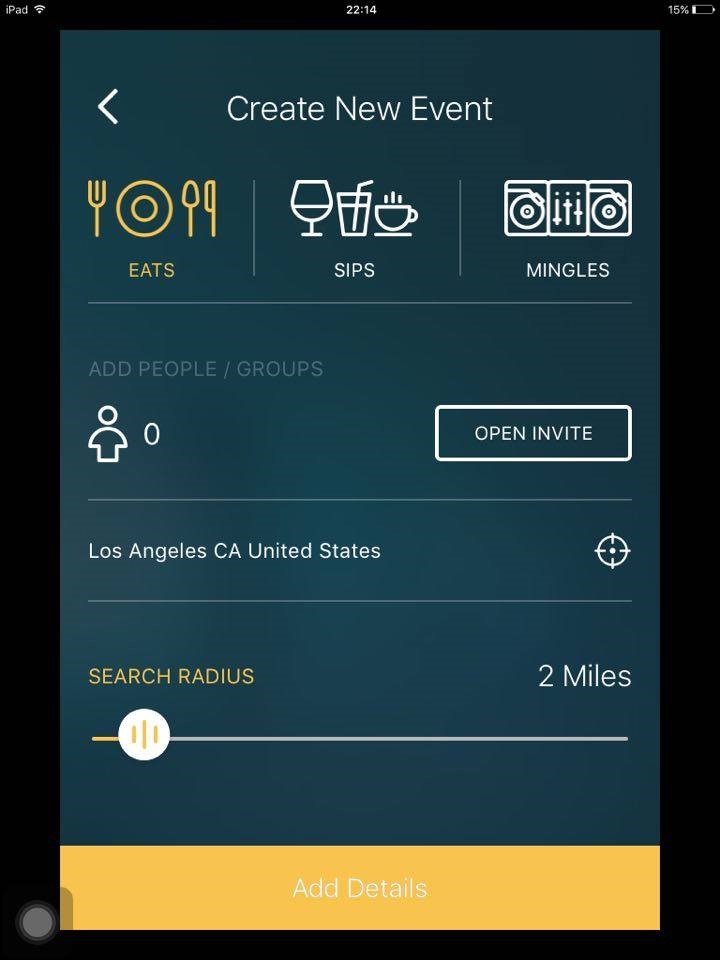 1. As shown in above picture you can choose venue type like eats, sips and mingles.
2. You can add people to participate in the event.
3. To choose venue enter address of venue or you can ask app to do it on its own for more idea check below part of above snap you can adjust the search radius.
4. From the search you have to choose 2 and more venues for an event (maximum up to 5). Minimum 2 venues have to be selected as voting will take place between them. Members can check each venue like its rating, timings, etc. and can vote accordingly.
5. You have to set the start and voting cut off time for the event and to get some more idea have a look on below snap taken from the app.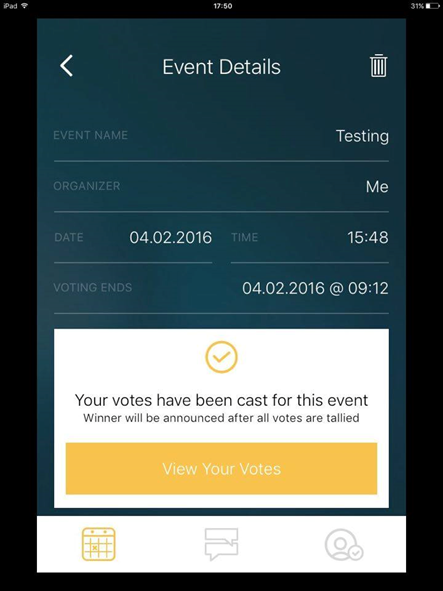 6. On message boards you can check messages on each event. Exchange thoughts on event date,venue, etc with other group members.
7. In profile option you can check and update your profile picture, username etc.
8. And in the last setting option you can check the FAQ, Push notification settings, etc for more idea have a look to below snap.
Features of nuF in short

Here are some features of nuF which are as follows:
• Easy to create an Event.
• Easy to select a venue and voting option is available which makes selecting venue easy without any long discussion.
• Easy to check upcoming and past events.
• Easy to invite others to join.
• Easy to update profile option is available.
• Each group member can see who is invited to each event.
• They can also check who is going and who is not going to each event.
Final Words about nuF
We are ending our this nuF app review with some pros and cons so have a look:
Pros
Here are some Pros of nuF which we would like to share with you guys have a look:
• User friendly User Interface with easy menu option.
• It is an interactive and responsive app consuming less amount of memory space on your device.
• Free app.
• Unique concept making group planning very easy.
Cons
Unfortunately, nothing is perfect in this world so with nuF, there are some minor problems associated with this amazing app have a look to some of these:
1. Only available for iOS. This is one of the major problems associated with the app as it not possible for everyone to use iOS, it should also support other OS like Android, Windows, Bada, etc.
2. We like to see a Live customer support.
As you can see from above cons nothing serious problem is associated with nuF hence you can just go with it without having any second thought in your mind and it won't consume much data and space on your device. So just download nuF and please do share your thoughts with us through like, comments and share.