WordPress is a huge repository of plugins and themes. You can find just any plugin or theme on WordPress repository. If you have a food recipe-based website, you can highlight your food recipe to present it in a better way on your website. This plugin has been built with Google Search View with support for Schema to help your content show up in search engine. Your recipes will be optimized with plugin and they will look awesome when published in your website. Let's explore more about the plugin.
About Zip Recipes

Each of your recipes will include information about the servings, description, list of ingredients, and photos to help illustrate your content. Further, the plugin adds a print button to every recipe. The visitors can print the recipe of their choice and read it loud while cooking the dish. Moreover, there are Pinterest sharing buttons that can be added to any image you might have included in your recipe.
The user interface of this plugin is just awesome. All your recipes will be well organized and will be kept separate from other content. You can add the recipes using the default WP editor on your website. Further, you can monetize your recipes using the affiliate link, Google AMP support and a recipe-name auto-complete tool that helps you find the most popular searched version of your recipe. Let's have a closer look on this plugin.
The Setup
Download and install Zip Recipes plugin on your WP website. Once the plugin has been activated on your website, follow the given steps to utilize the plugin to full extent.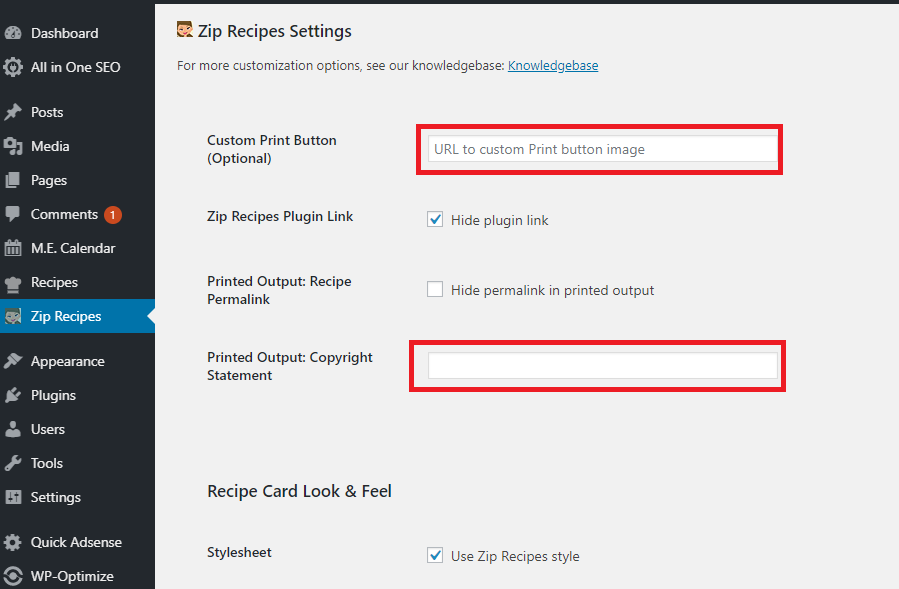 You are allowed to set a specific URL for any recipe that you have just created. You can even change the URL for any recipe that was created before.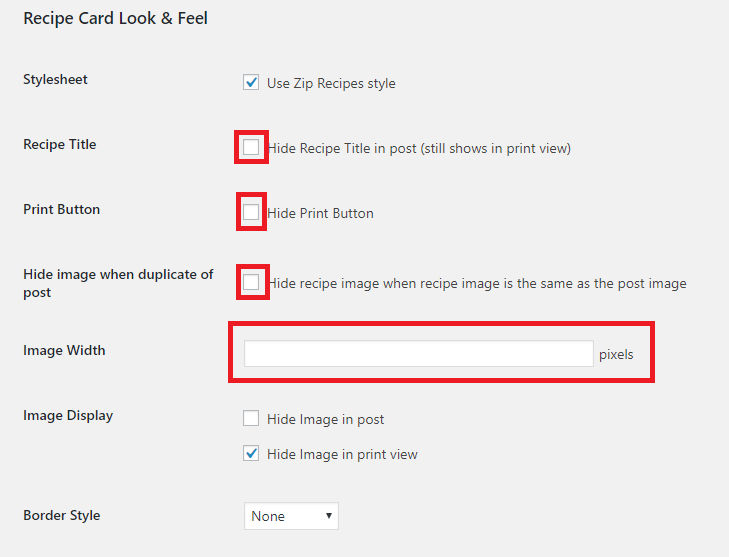 A user can choose to hide the title of recipe, print button, and even the image that was assigned for recipes. You can even set the image width, border style and play with the image display settings. There are multiple other options to play with.
What Other Features It Provides?
Easy Copy & Pasting: You can easily copy and paste the recipes you have in other programs like Microsoft Word etc.
Flexible Editor: The flexible editor works how you work by allowing you to add the recipes to posts, pages or custom post types.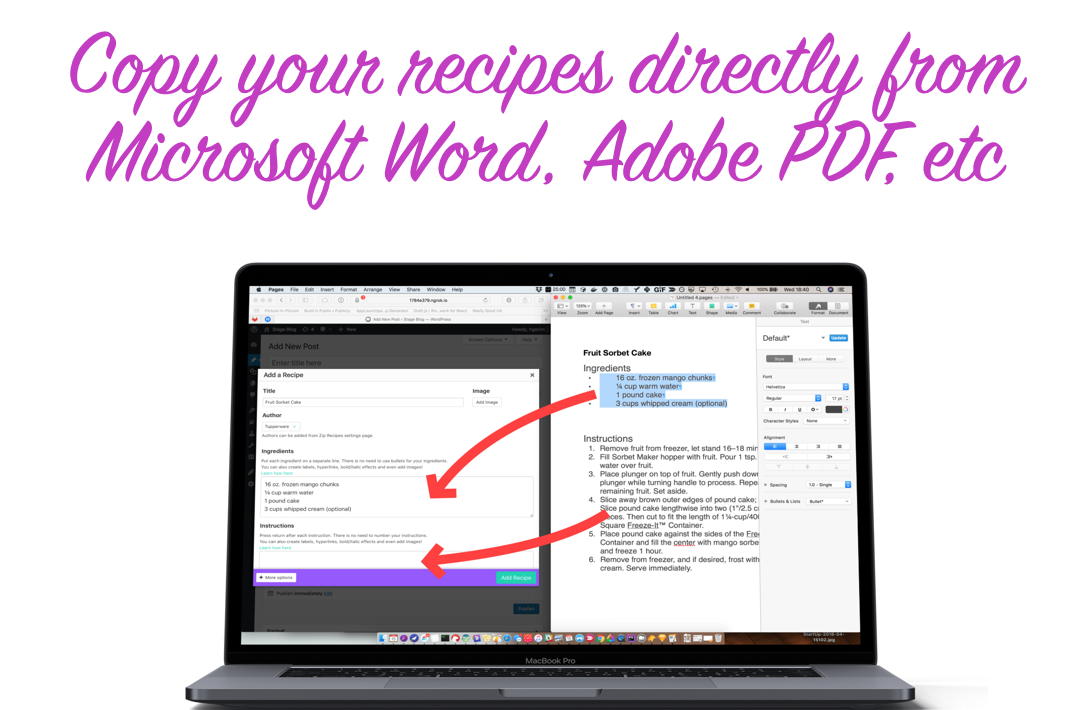 Featured Image Support: You can set one image for every post or page if you are using the featured images. If you are not providing a recipe image, it will add the featured image to Google's rich snippet.
No Coding required: Anyone using this plugin don't require computer knowledge to start publishing their recipe.
Schema.org: All your recipes will include the necessary microdata so that Google understands that it has to show the rich snippets specified by the users.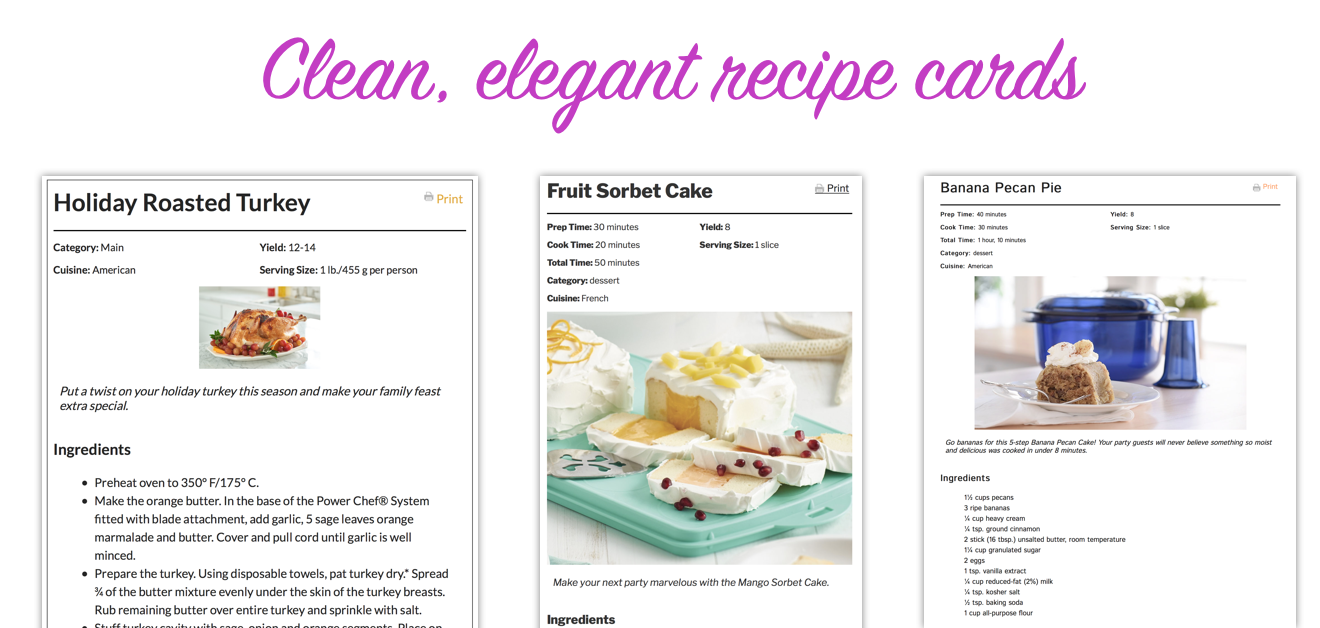 AMP Compatibility: It is highly compatible with Google Accelerated Mobile pages. The plugin will let your recipes load instantly from Google results.
Creating a Post and Using Zip Recipes
Create your recipe and publish it as a post. While publishing the content, you will find the plugin label added to the editor.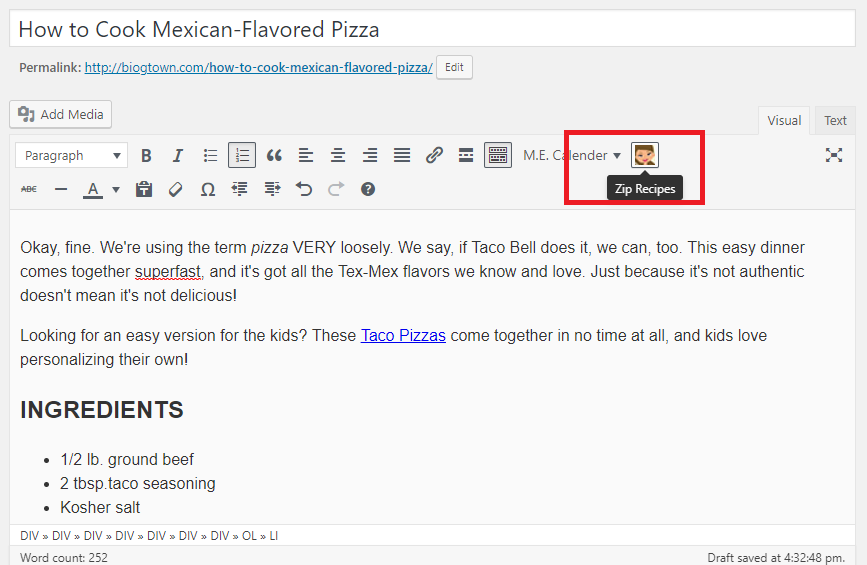 The above screen is the recipe that is created using normal editor. Now, we will look how a recipe can be created using this plugin.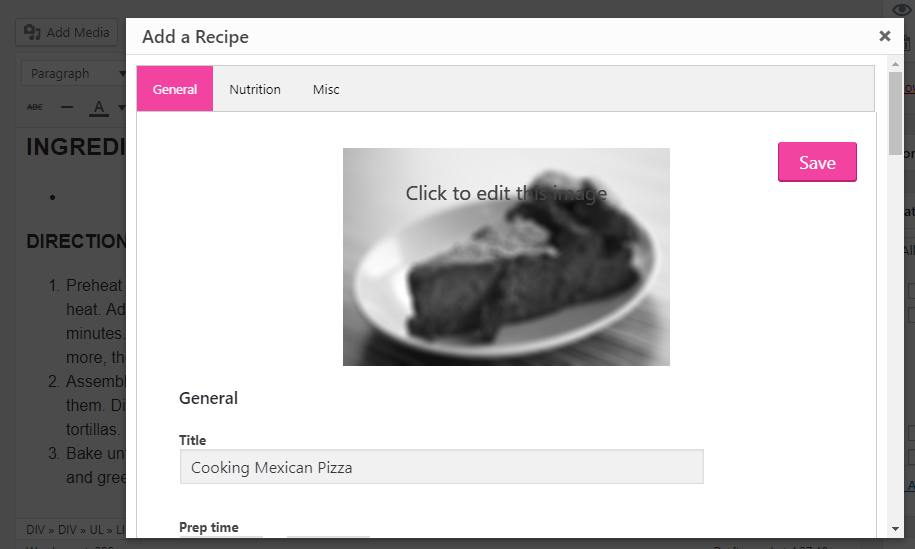 You can even add nutritional value and play with other settings in the plugin. Click on 'Save' button once everything has been done.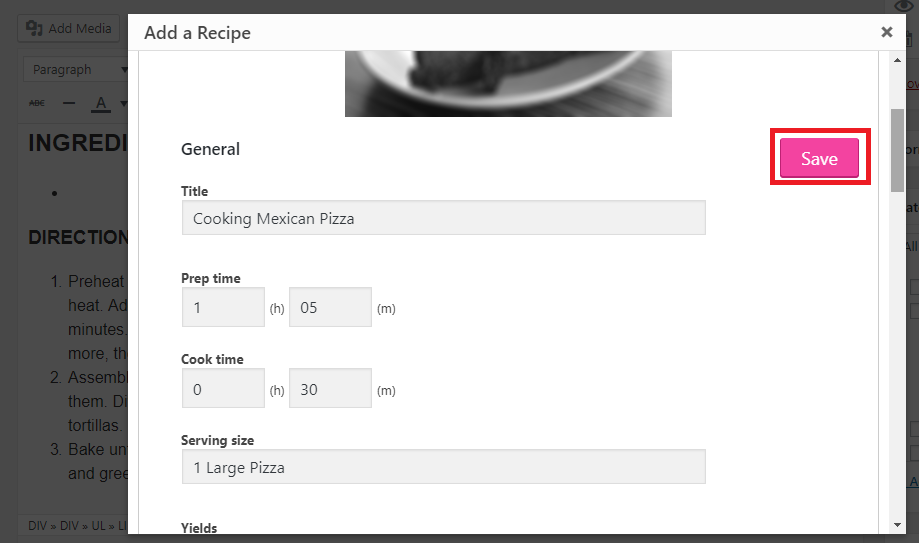 You can add the nutritional value associated with your dish using the 'Nutrition' label. Add values corresponding to each field.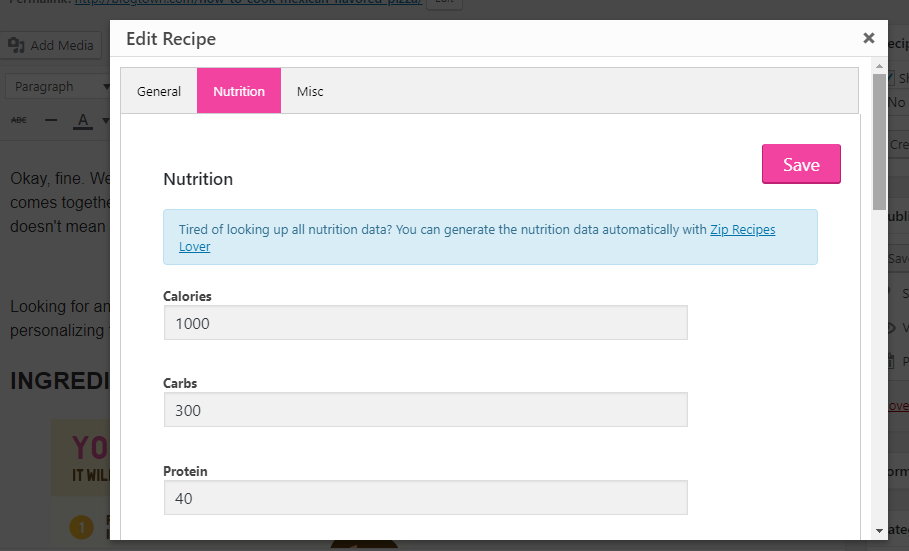 The Bottom Line
Displaying food recipes on your website is really a big challenge. You need to be really skilled to use Zip recipes as a plugin and utilize it to the fullest. You can display as many recipes as you want with a variety of options that can help the users to view and download the recipe. If you haven't installed a food recipe plugin before, you should do it now.