Building a community provides an opportunity to build something large and impactful. In the business world, consumers grow an affinity towards a brand that makes them feel inclusive by providing a common platform for expressing their shared experiences.
The year 2020 had made community building an arduous task, with restrictions on gatherings of people. Many social events, product launches, conferences were canceled due to the unprecedented changes. However, as necessity is the mother of invention, the need to build communities called for technological advances in the virtual realm, which is what we're seeing in 2021.
A virtual events platform is now not only an alternative to a traditional venue, but also an effective way to make events more accessible and seamless.
Creators, producers, brands and other individuals have not only garnered more audiences with the virtual venues but also have been able to provide the viewers with more interactive experiences. These interactive experiences, via virtual events, have made community building initiatives easier.
For fostering a community over a virtual event, one may have to:
1. Choose a platform to give the attendees a seamless and effortless experience
The platform should possess features that allow the audience to interact and participate with one another. It is unwise to assume that all the attendees are tech-savvy, so organizers should choose a platform that offers a simple user experience.
Nunify, a next-generation webinar & virtual events platform, offers such experiences. One can host a variety of virtual events, as the platform offers unlimited registration and has the capability to host up to 1 million attendees for an event!
Breakout rooms, public & private chat, speed-networking, attendee profiles, and gamification of activities are just some of the many features that Nunify offers, which contribute to creating a seamless interaction experience for your event's attendees.
2. Connect with the relevant audience across all digital platforms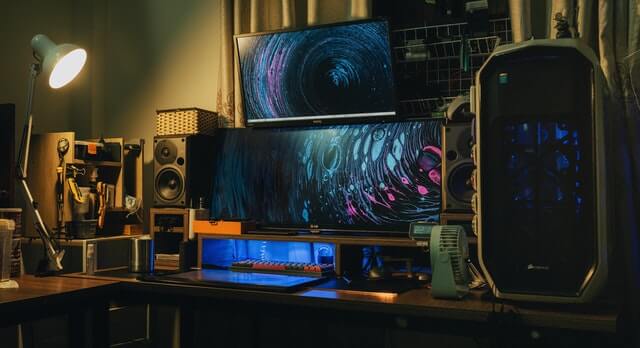 It is important to identify all the digital touchpoints where you can engage with your audience, and reach out to them to market your virtual event. Showcase the payoff and benefits of being a part of the community on social media platforms, through email marketing initiatives, and SMS marketing as well.
3. Create an engaging experience for attendees
Provide a holistic and engaging experience for your attendees to make them feel welcome, and increase their desire to be a part of the community that you are building through your virtual platform. Promote interactions with fellow-attendees, or showcase your community's sponsors through sponsored spaces on platforms like Nunify.
4. Ensure active engagement post-event
Share clips from your event's recording, create an email marketing strategy, and keep engaging with your audience to build and foster the community that you are creating through repeated virtual events.
While one may argue that live events can yield similar benefits, the advantages of building a community over virtual platforms are numerous. How so? Here are some points to convince you of the benefits of building a community through virtual events –
Virtual events help build global communities
Traditional ways of gatherings precluded people who were situated in distant places from being involved in the community. This meant that people were deprived of the opportunity to join a group of like-minded people due to distance. Virtual events are a blessing-in-disguise for such people, as well as for organizers looking to create large communities.
Virtual events facilitate more diversity in the community:
With people from different parts of the world joining your community, diverse cultures are showcased and many different experiences are exchanged. This exchange makes the community members more empathetic and understanding towards each other, and binds them together in a more cohesive manner.
Virtual events are cost-effective:
Booking a venue for an in-person gathering could turn out to be quite an expensive affair. Especially when one intends to invite many attendees. Virtual events require smaller budgets, and are quite cost-effective as compared to traditional events.
Virtual events support a wide gamut of activities:
Through virtual events, a community can explore a wide variety of activities for its participating members, such as virtual tours, online concerts, virtual gaming sessions, quizzes, interactive meet-ups, and much more!
The above-mentioned factors show that fostering a community through virtual events is easy as well as beneficial. Start building your own community with a good virtual platform today!