Smartphone is a hub of applications, may be included with instant messaging, editing, gaming apps. Right? What about your data security and performance of your device. I am sure your processing will be completely low with the maximum usage of RAM. If you are going with app locks to secure your device data, then you are going wrong. Just follow the following article and I am sure you are going to thank me as your device performs better after this.
What is LEO privacy guard?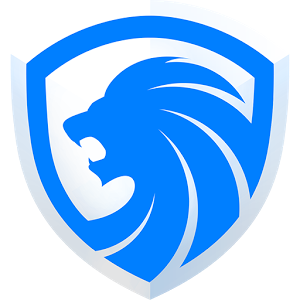 It's an efficient android application, with multiple features and the biggest concern of the android user is mobile security and its performance. Finally, LEO privacy guard protects your data and boost your device at regular intervals.
Why to use LEO privacy guard ?
There are loads of apps from the play store which offer the security and boosting services. To be frank many of them works for a certain periods and they can be termed as consumers of RAM. Moreover you have to install two different applications that is one for boosting performance and other for security purpose. This application is one of the few which provide both the features and one more thing it just consumes 11MB of your memory. I think its worth to suggest. Let's move on to its features section.
Features:
1)Set up pattern: When it comes to android data, social conversations are main part of secret!! right? And so we need to lock them with some of the pattern or pin Etc. So here is one of the best free application to satisfy you by protecting your data. This pattern is to lock the LEO security which welcomes you when you runs it on your device. Just setup a pattern and go on to feel experience more.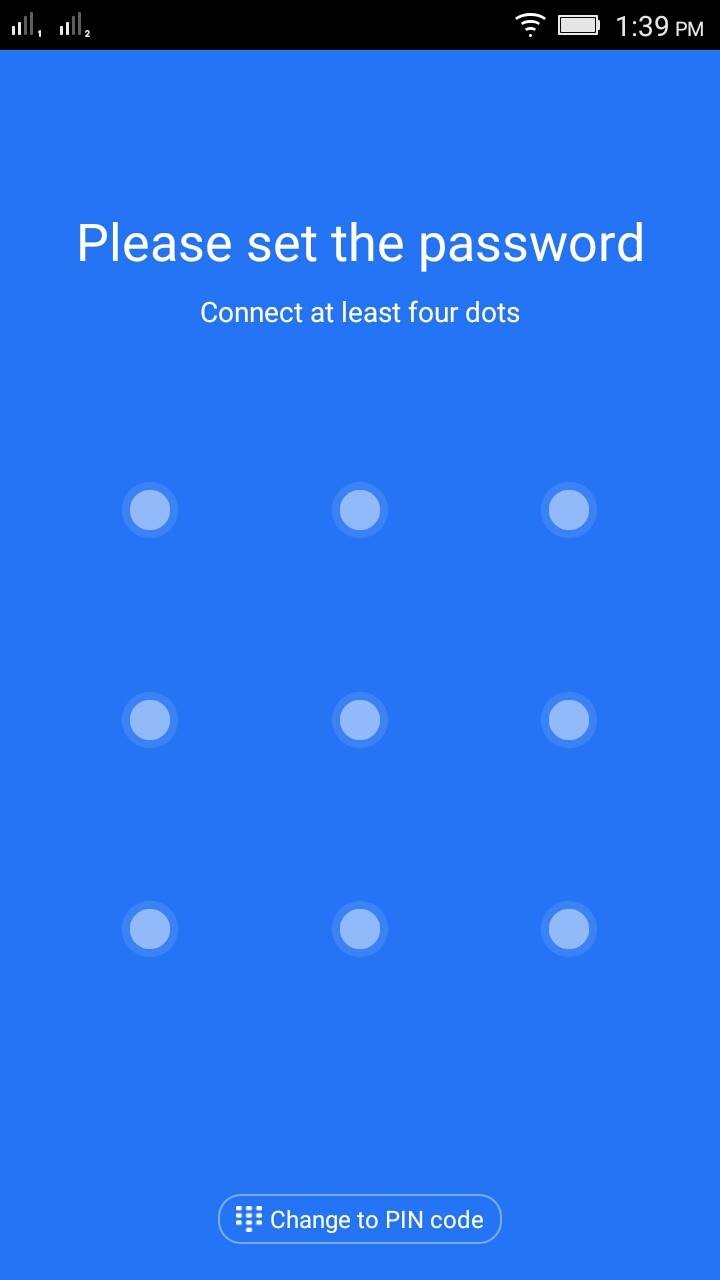 Lock apps:
Locking apps is more secured when compared to just setting up with a pattern lock. What you need is just select the apps which have personal data obviously may be gallery and social apps.You are allowed to select a lock from the pin and pattern .Just set lock of your choice and you can even make it beautiful by adding background themes.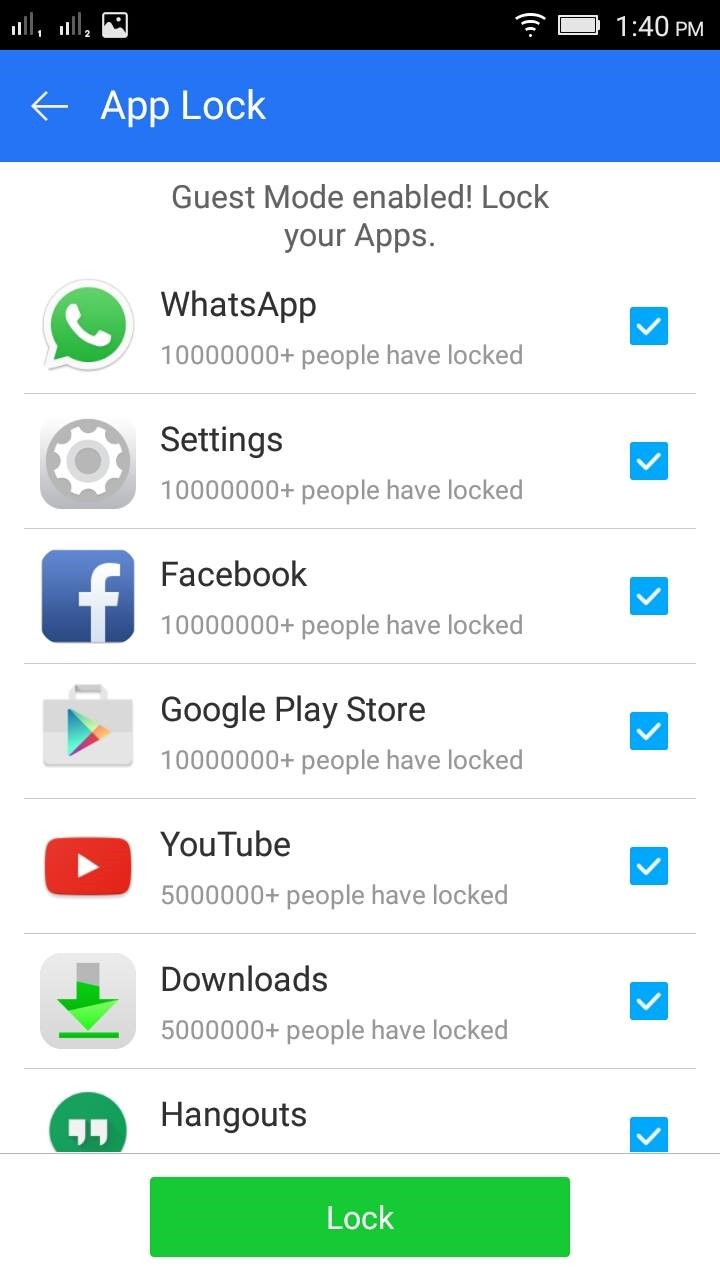 2)Scan:
It's the most important thing to be performed when you import something new into your device. It notifies the error issues and repairs after your click. More over every app which is installed after having LEO in your mobile or tablet is scanned and notified automatically in the notifications bar. I think it's the easiest way to get scan of every app in your busy times. No need to waste lot of your time, just check the notification passed by the app in your free time. You are just a single click away to scan your complete device in no time.
3)Secret Box:
Don't be wired, let me go. I know everyone had some of the photo albums with their buddies and they don't want to share them publicly. This is one of the option for those, you can hide the photos, call logs and messages by using the inside privacy guard. It's time to make a secret album and place your lover in it. It's safe.
4)Wi-Fi protection:
Free Wi-Fi, I think this is the most lovable word for the android users along with me! May be yes, we are the people who loves to saves money. Ok, now you had connected to some open wi-fi networks which never commands you for a password. Moreover it requests you to use it. Then what about the privacy concern while using Open networks!!Thinking? Just stop it and scan your Wi-fi network with this free application. Moreover it warns you if you are connected to hotspots. Finally, scan your available Wi-Fi network and start surfing.
5)Yeah!I got back my lost phone.
Yes! you read it right!. There is no need to complain or logon to some sites to inform, a message can be sent to the mobile remotely. Moreover you can remotely lock your installed application with the help of advanced app lock features. It helps to locate phone on the map and notifies you with an alarm.
6)Catch him:
You may experience this, a lot of people try to open your app locks and it completely depends upon the luck. If they can open, you had no more a secret.yes? Here is an option to take a snapshot of the person who entered the wrong pin/pattern. You can set up the limit to enter the pattern that mean it is not accessible for sometime if he exceeds the limit.
7)Boost
It's a popular one to get instant energy, right? And now your mobile needs the same. Your device may be tired with the works you ordered and it probably needs cleaning and a boost to improve its performance.RAM is with Junk files of last processing task and it needs to be cleaned before you start some other and so this provides you a one click clean feature along with one click boosting feature too. No more words, just do it and experience the result. I am sure it awe you.
8)Low RAM consumption:
As you had gone through the features, still if you want to ignore this, you need 2 applications to perform above tasks and they may be not effective too. Moreover it's a burden for your internal storage and its an security issue to install untruth apps. So I personally prefer you to go with this as the consumption of RAM is too low and the features are awe. It's worth to have it in our mobiles.
Concern
There are ads in the application.
Update
A new version is now available with features
Added new feature called crank interception which help you to avoid unwanted calls
Reduced power consumption and optimized performance
Helps your device to charge faster
Blacklist numbers are now encrypted
Conclusion:
Those who are fed up with slow processing issues with your mobile, it's time to install LEO privacy Guard instead of throwing the mobile somewhere. Finally remember, RAM plays a crucial role in processing of your phone tasks. Low consumption of ram is the main reason behind suggesting this particular application.