These no doubt that older people are more susceptible to the dangers of cyber-theft, with Lincolnshire residents aged 55 or over thought to have lost £114,000 last year to online fraudsters.
Of course, this is part of a wider national issue, and one that affects people of all ages and from across the length and breadth of the UK.
In this post, we'll ask how you can protect your money online, whether you're making online payments or responding to emails that ask for sensitive information.
Use Encryption and Encrypted Sites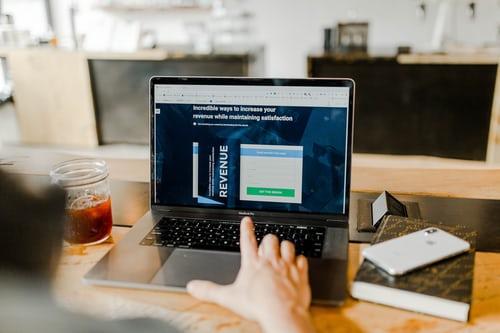 To begin with, you must always ensure that you use an encrypted website and connection. This applies in any instance where you intend to input confidential information, or process an online payment to a merchant.
The way to ensure this is to check the security of each individual connection, with the most secure and reputable URLs starting with the letter 'https' and a small lock icon. Clicking on this will provide you with information about the site's SSL authentication certificate, including the date of issue and identify of the provider.
When using online gambling sites or virtual trading platforms, you'll also need to ensure that they're reinforced with 128-bit SSL encryption as a minimum requirement.
This creates a virtually unhackable connection when using apps such as the MetaTrader 4, allowing you to operate safely and seamlessly online.
Beware of Fake Communications
On an even more fundamental level, you should be incredibly wary of emails that seek to solicit personal or financial information (such as your bank account number) online.
This doesn't only include overtly fake messages offering you untold riches in exchange for your bank details either, as some fraudsters share far more convincing and subtle communications when trying to steal your cash.
While your email's junk filter may well flag up such messages as being suspicious, in general terms you should know that reputable financial organisations will never send communications asking customers to share their personal data online.
Similarly, they won't ask you to confirm your bank account number by email, or ask you to visit their site directly for authorisation.
Use Your Own Device (and Network Connection) Where Possible
 On a final note, you should always strive to use your own personal computer more than public devices when accessing online banking services or ecommerce retailers.
Similarly, you should also avoid completing data or financial transactions when your device is connected to a public network.
After all, such devices and networks could feature a variety of hidden and dangerous spyware programs, which are capable of recording information typed onto the keyboard and intercepting sensitive Internet traffic.
If you do need to get your laptop online when out and about, try to connect to a secure network wherever possible (including your smartphone's personal Internet connection).