Are you bored with same age old pre-installed emoji? Do you want some new ways to express on iMessage?This new sticker application has simple and fun sticker that brightens up your conversation. Happy Juul is a sticker application by Art Juul. Happy Juul stickers based on Happy Juul and Friends books. If you have not herd of those you can check those out here.
Download Links
What is it about?
https://youtu.be/Zmkj8hXKy98
Happy Juul app comes with beautifully designed 15 absolutely free, cute and funny stickers for your iMessage for daily use. Happy Juul provides in-app purchase of over 100 more stickers.
These stickers are based on a huge variety of hilarious looking animals. These stickers are great for having fun and sweet conversations with your friends and family.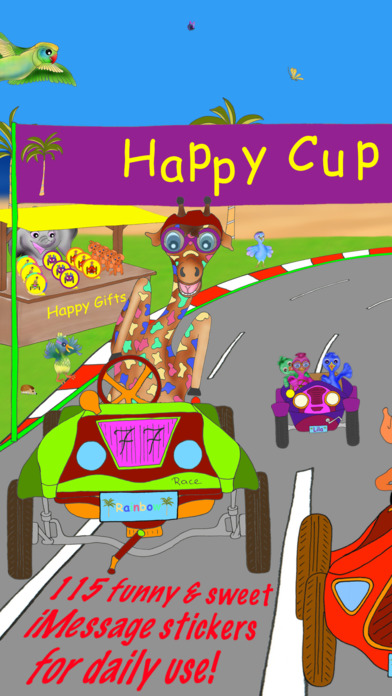 You have a variety of options to select stickers. You can select your favorite characters from Happy Juul and Friends books such as Happy Juul the dog, Rainbow the giraffe, Lila the purple bird, duck the yellow duck. These are just a few of the many awesome character stickers the app provides, some of them comes with a small in-app purchase.
Here are some of them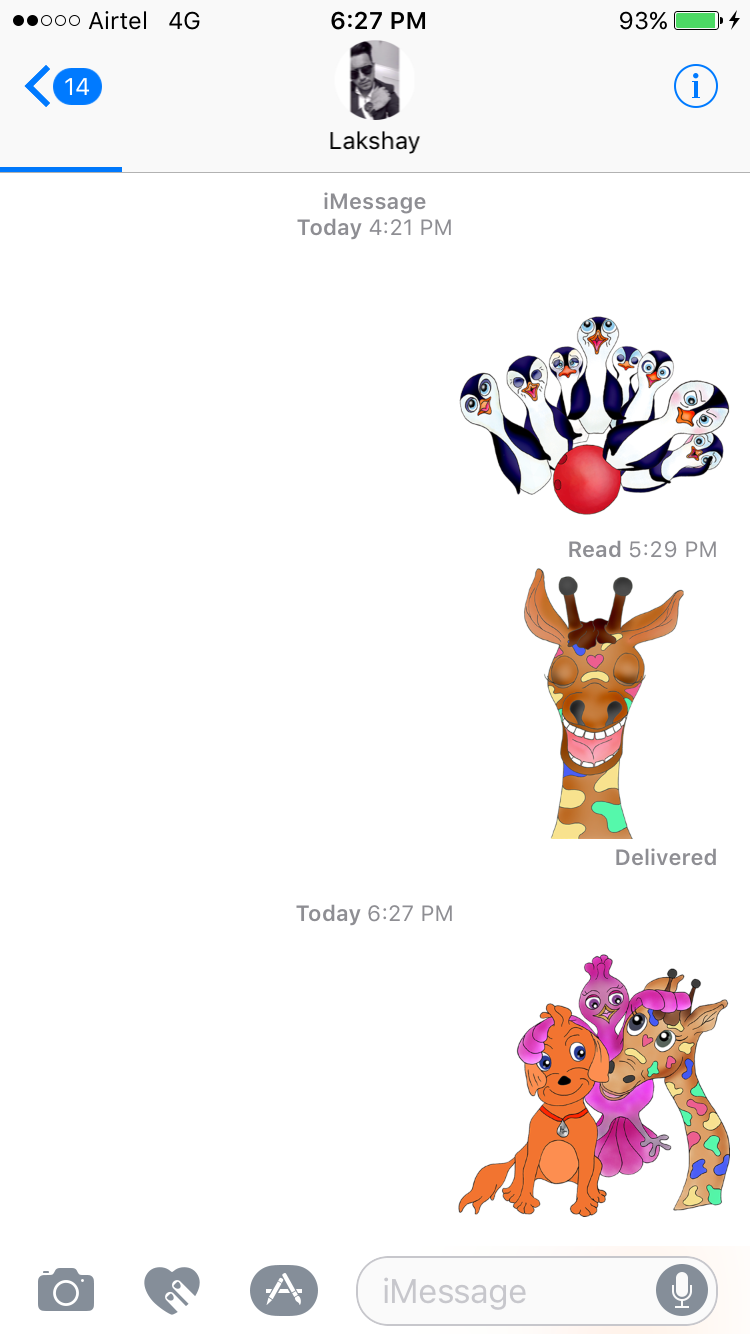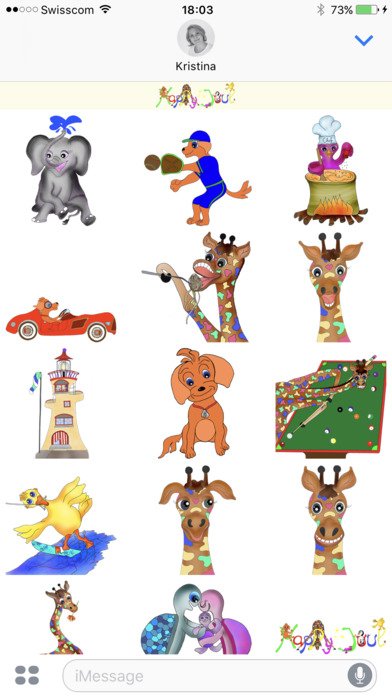 You can send this sticker as itself or you can add your own message. The best thing is you can use choose one of the stickers and add it on top of the message. You can do this by tap and hold one of the stickers and add it to your message.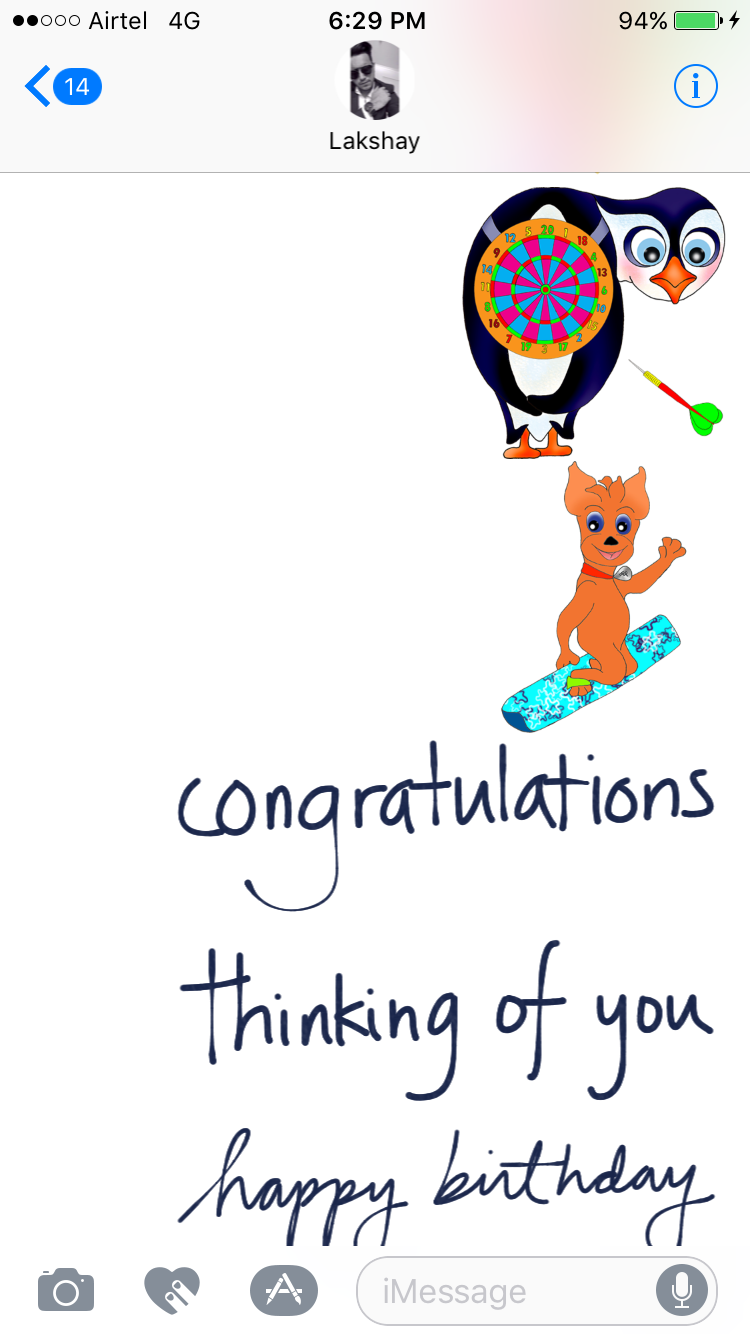 Another amazing feature is that you can use iMessage screen effects in the sticker.
My 6-year-old son loves all the Happy Juul books. I've got him all the books from Happy Juul and he has read each one of them. He absolutely adores all the characters from the books. He cant control his happiness when he sees his favorite characters on stickers on iPad. It's like his dream come true.
I use these stickers on a daily basis when I talk to my friends on iMessage.
If you are a fan of Happy Juul and Friends books and their lovable characters, this is a must have application. Even if you are not a fan, who doesn't wanna have delightful conversations with people?