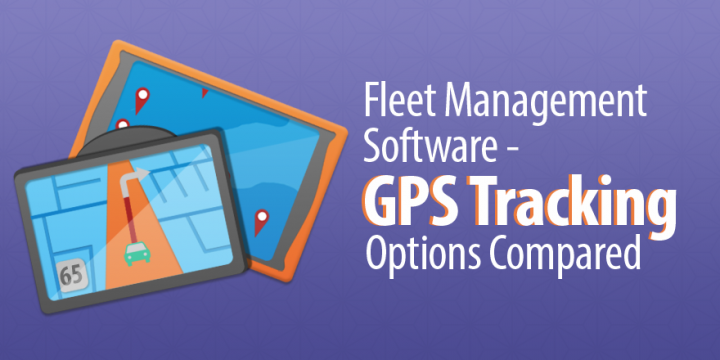 Before the installation of a GPS tracking device, the fleet management team must consider using the best in the market. This calls for detailed research and comparison of the available market options. Luckily, there are numerous review websites with reliable information that you can use. This publication is one of the best when it comes to comparing GPS tracking devices.
The information below is intended for both small and large fleet management companies that want to either upgrade their GPS system or install a new one altogether. These are the best GPS tracking devices that you may want to consider today.
Optimus Real Live GPS Tracker
For small fleet companies that want to use their mobile phone apps to monitor vehicle locations in real time, this is the best option to use. It is compatible with both Android and iOS phones. So both the managers and vehicle owners will only have to tap the app and get the location of their vehicles. This GPS device's developers sell it at about $60, and the company will have to pay a monthly fee of $20.
Plug and Track GPS
Are you looking for a straightforward option to track your vehicle? This option is not only reliable but one that has been trusted by many as of now. It is easily monitored through special software that is compatible with many devices. Both the managers and owners will be pleased with the results at all times. The best thing is that it keeps a history of all the places the vehicles have visited.
EyeLite GPS
This is one of the GPS devices used by large fleet management firms. With the capability to monitor over a hundred cars, you only get the best from this technology. All you need is to visit their official website to get this and more products that they have. According to those who have used this solution, it is the best in reliability and transparency. They track in real time and also show other important information that a fleet management firm would need to make any decision.
Geotab Go7
These GPS trackers are made by this well-known firm by the name Geotab, which is a fleet management fleet provider. All you need is to hook the device onto the vehicle's OBD port and connect via provided software. Apart from showing the live location of the vehicles, it also shows accident occurrences and other important events. To purchase this GPS tracker for your company, you will have to part ways with $100.
Trackmatic
This GPS solution boasts a five-star scoreand is widely used by fleet management companies. You will only have to be at your desk or check the location of the vehicles through a mobile device to know where they are. It is known to increase productivity and save on fuel in fleet companies.
With these options, your vehicles will not only be safe, but they will enjoy the many benefits that come with it. If you own such a company, try any of the above solutions or visit Infiniti Tracking to learn more about the right tracker for you.