The Internet has opened a whole lot of new possibilities for people in different fields. Social media is a very popular platform today. Internet marketers are determined to best use this platform to position their business.
Instagram is one such popular social media platform where you can find a lot of business. Brands all around the world are using it for marketing their products and services. It is possible to connect with the right people at the right place if you adopt the right marketing strategy.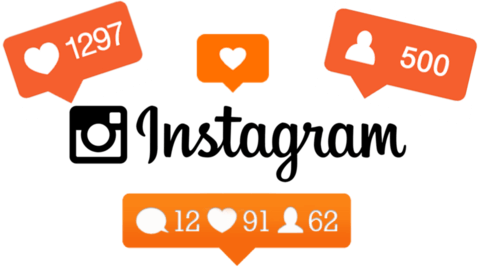 A report from Forrester Research has stated that Instagram generates 120 times more engagement per follower than Twitter. It is very easy to connect to your potential customers through Instagram.
About Ingramer
Ingramer is the Instagram promotion service for its growth. It is the best Instagram automation tool providing different types of services like auto likes, auto follow/unfollow, direct messages, scheduled posting. It is an Instagram bot which helps you scale up your business by increasing your social media presence.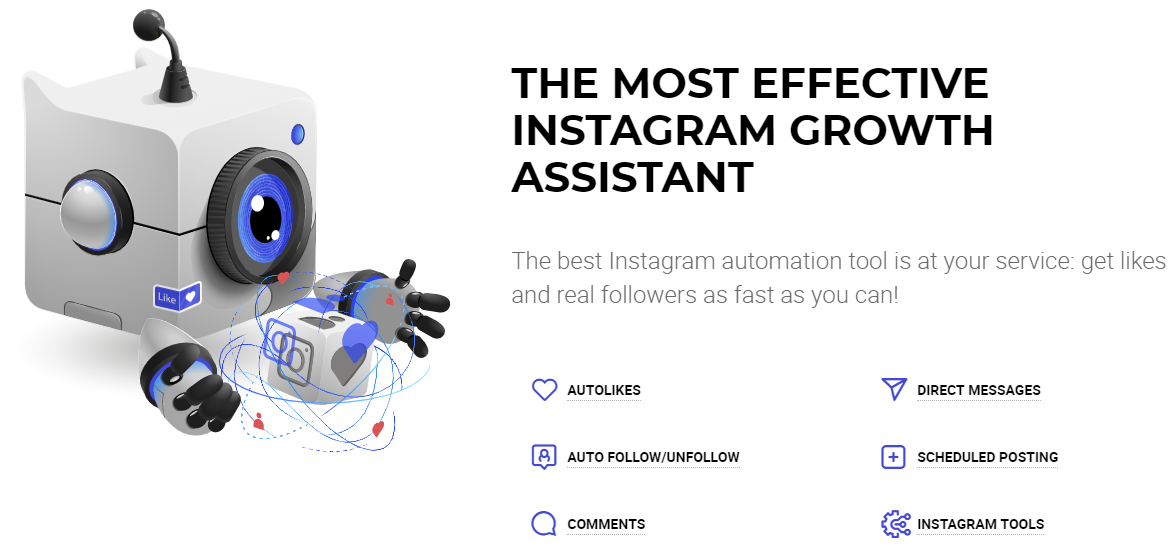 Ingramer is the most effective Instagram growth assistant. There are many companies which try to hide the fact that they're bots from the public but Ingramer openly accepts the fact that it's a bot. However, one can't deny the fact that the bots should be used with caution since they can get you banned or suspended from Instagram. But with Ingramer you can be fully assured of its performance. Their service imitates the real human behavior so you'll never be blocked and will be able to save your precious time.
Features of Ingramer
Easy to use and simple user interface- the website is https secure and it is easy to sign up with the service.
24/7 customer support- provides the facility of live chat and email.
Get likes and followers really very fast- Ingramer provides services like autolikes, direct messages, comments, auto follow/unfollow and scheduled posting. Various Instagram tools like hashtag generator, instant likes, etc. are also available with a full subscription plan.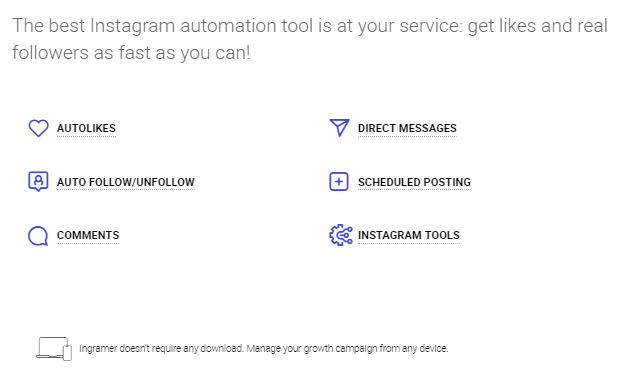 How Ingramer Works?
Signing up for Ingramer is very easy. It takes less than 7 minutes to sign up and get started with your first promotion. Just follow the 3 simple steps:
#1 Sign up and add your account- Enter the email id or you can link your account to a social network to create a new account.
Once after sign up, you will be redirected to the Welcome page where you can start adding your Instagram account as shown below: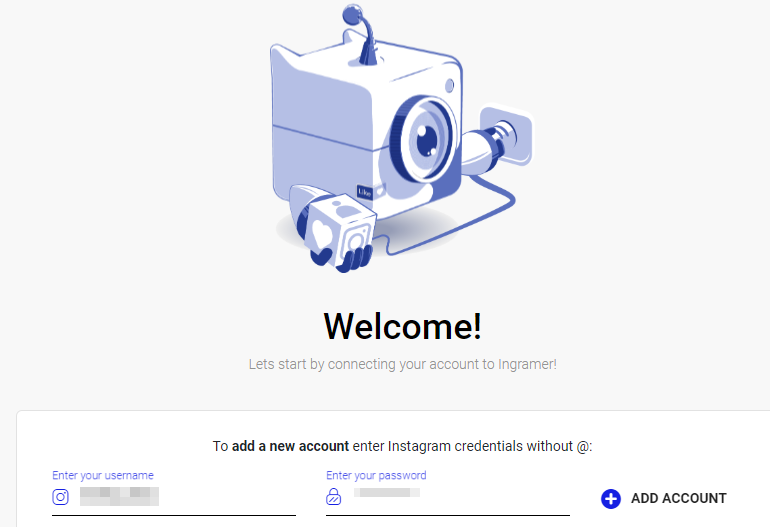 #2 Set up your campaign- you can adjust your activities such as targeting the audience, setting daily limits and enabling filters.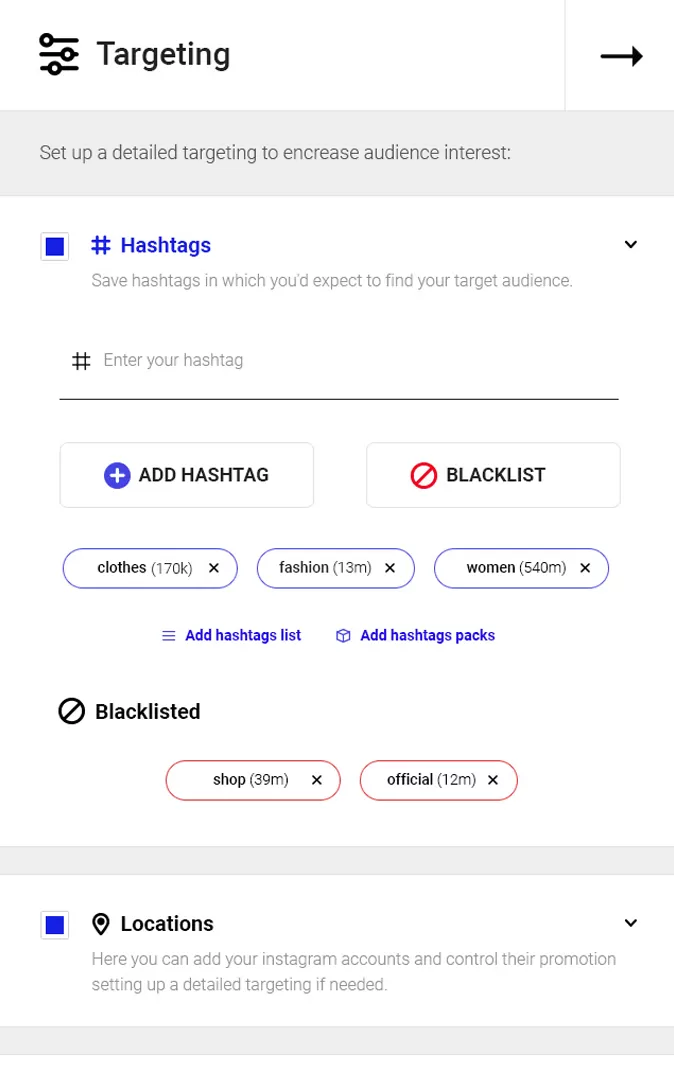 #3 Just chill and enjoy- Ingramer will run your account(s) and track down the results by using their sophisticated analytic tools.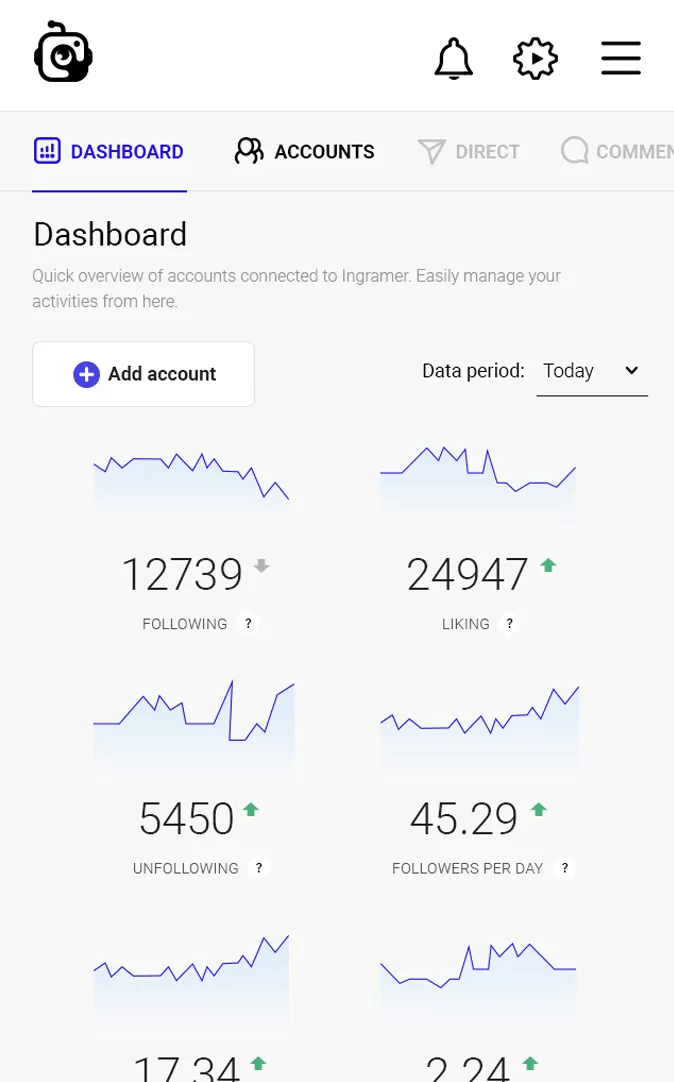 Ingramer Pricing
Three types of plans are available for the customers: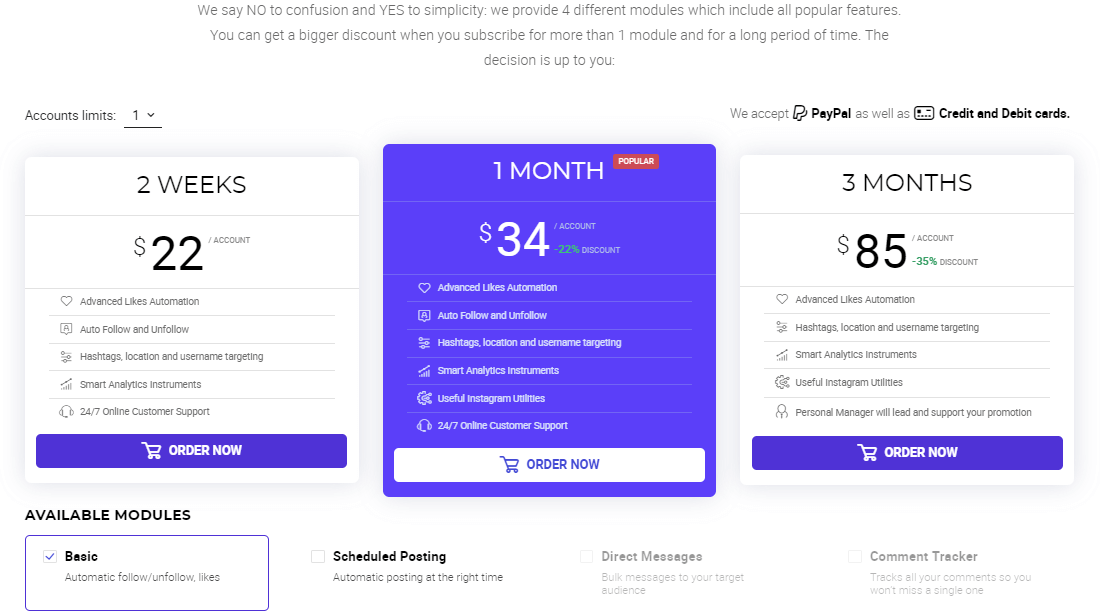 2 weeks plan– It costs $22 per account. Following features are available- advanced likes automation, auto follow and unfollow, hashtags creation, location and username targeting, smart analytics instruments and provides 24/7 online customer support.
1 month plan– The monthly plan costs $34 per account. All the features are similar to the 2 weeks plan apart from the additional feature of useful Instagram utilities.
3 months plan– It costs $85 per account. All the features are similar to the monthly plan. It comes with an additional feature of a personal manager to lead and support your promotion.
There are 4 different modules available including all the popular features. You get a discount if you subscribe for more than 1 module for a longer period of time.
Basic module available at $34 per month can be bought separately in the profile. You get automatic follow/unfollow and likes.
Scheduled posting comes at $28 per month. It allows automatic posting at the right time.
Direct messages will be available at $21 per month. It is currently under development.
Comment tracker will come at $17 per month and is currently under development. It will track each and every comment made.
Why Ingramer?
Available at affordable price
The payment gateways are verified
Excellent customer support
Convenient and safe to use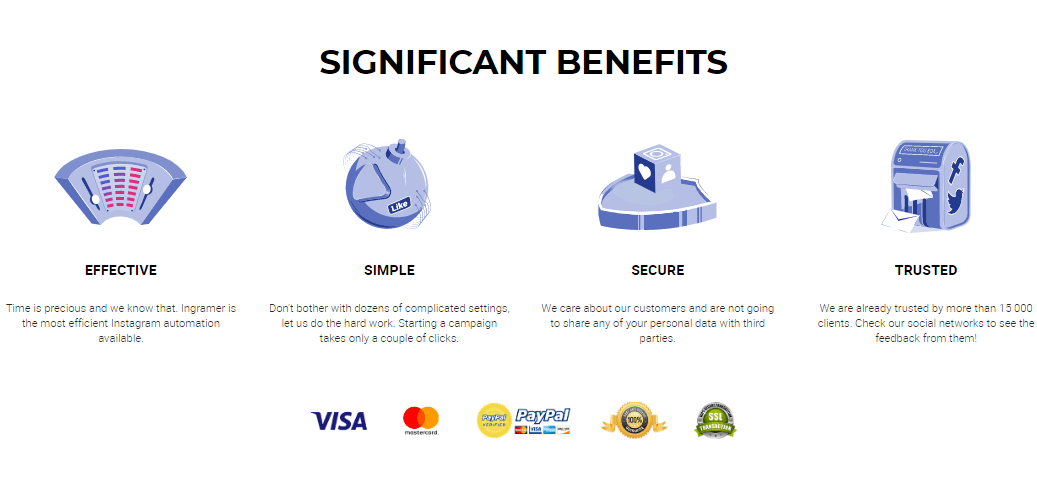 Final Verdict
Ingramer will help you attract real followers on Instagram through its automated marketing activities. It is not a download and you can manage and adjust the account from your laptop, tablet, desktop, or smartphone. Though it comes at a slightly higher price, it works well.