For a business, having a map on the website, depicting your area is helpful for your audience to navigate your region.
We all know how to locate a place on Google Maps. And, we don't need any guidance to find the path to a spot as well. But when it comes to embedding the map, most of us ask 'how can I do it?'
Don't worry!
I have got the easiest solution to display Maps on your WordPress website. You don't have to get your hands filthy with complicated code snippets anymore.
Google Maps Widget WordPress Plugin Review
Google Maps Widget is a WordPress plugin, to be specific. In this review, you will read about the features and the setup process of the same.
Features of Google Maps Widget For WordPress

#1. More than 15 Map Skins
Obviously, you are not the only one who uses this plugin. So, having the same appearance for all the maps is boring. That's why they have integrated more than 15 map skins to choose from.
#2. Google Analytics Integration
If you are a person who is half-minded about displaying a map, you should integrate Google Analytics with the plugin to see how many visitors open the map.
You will get a brief idea about the performance of the map by doing so.
#3. Fully Responsive
The number of mobile internet users is increasing every day. And, it's duty to ensure the responsiveness of your website. The maps from this plugin are fully responsive that you will never find it difficult to see them on mobiles with its full glory.
#4. Unlimited Maps per Page
Do you want to show multiple maps on a single page? Don't worry!
This one comes up with unlimited maps support. And, you can create and display as many pages as you want on a single page itself.
#5. Advanced Features
You don't have to spend anything to use this plugin.
But if you want extra features like shortcodes, Analytics integration, jQuery support etc., you should purchase the pro version from NA. It will not cost you more than $11 per year for the basic plan.
How to Install the Plugin and Create the Map?
In this section, you are going to read about how to install the plugin and create your first map using it.
Step 1: As always, you have to visit Plugins>> Add new inside your WP site admin area. You will get the required plugin as the first result. Just click on Install and then Activate. There you go!
You can download the zip file from here if you prefer going with the manual method.
(In case you don't want to try the plugin and made your mind to purchase the premium version, you can choose a package from here.)
Step 2: Once you activate the plugin, you will have a new option beneath the Settings named Google Maps Widget. Click on it. For more info see the picture added below.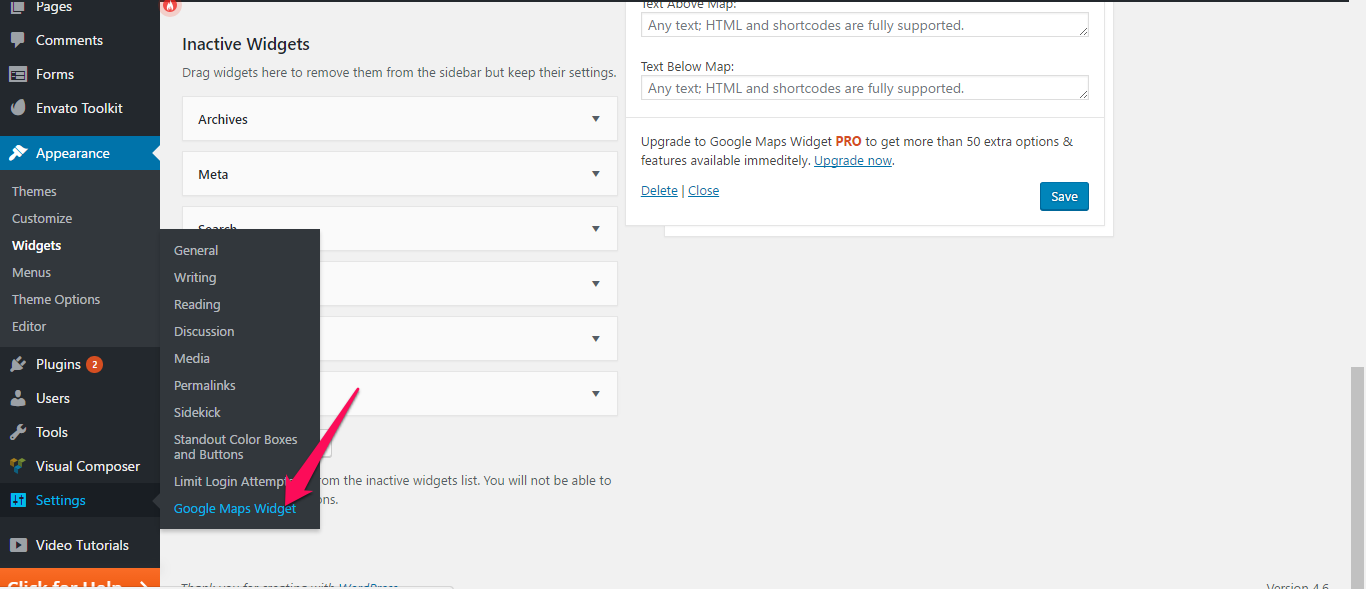 Step 3: Now, you have to enter a Google Maps API key into the given field there. It won't take more than a couple of minutes.

Click here to visit Google Developer Console to create an API key.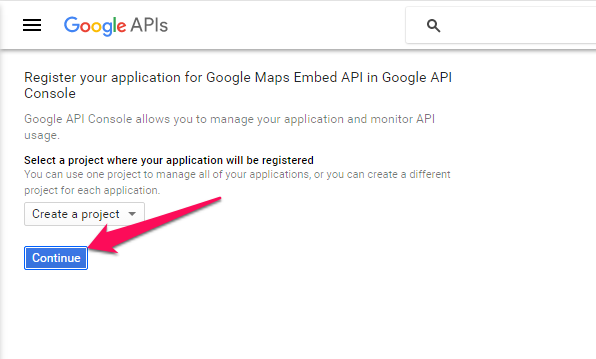 Step 4: When you finish creating a new project, you will get an API key like the one given below.
Simply, copy the same and, paste it into the provided field of plugin. In order to complete the API connection, click on Test API key.

Don't forget to Save Settings as well.
Step 5: Next step is embedding the map on your sidebar. Go to Appearance>> Widgets to get the list of active and inactive widgets.
Locate and select widget from there. You have to provide address, map size and a few customization options there.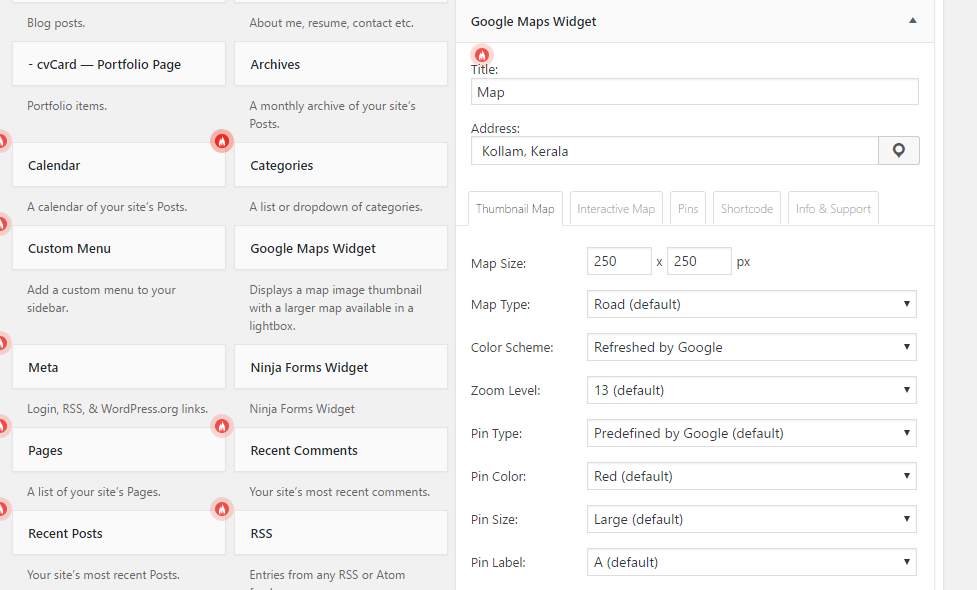 Enter each of them carefully. As far as customization goes, it's up to your interests.
Finally, click Save. That's it.
You can see a Google Map, displaying the address you gave from now on when you visit your website.
So whats their current user base and ratings by other users ?
As per the stats available from the WP repository they more than 1 million downloads] with an average rating of 4.8 out of 5.
Any cons for this ?
We found this "Premium USA based email support" my question is what if the customer is from UK, AU, CA etc ?


Dev : USA based support means that the support team is based in the USA and that they speak fluent English, but everyone can get support.
Final Verdict
I totally consider Google Maps Widget plugin as a worthy one. Their team updates the package regularly so that, no WP version or theme will flag the plugin as unsupported. Moreover, it's essential for business owners.
If you are running a business, you can purchase their premium version. I don't think $11 per year is a whopping fee.