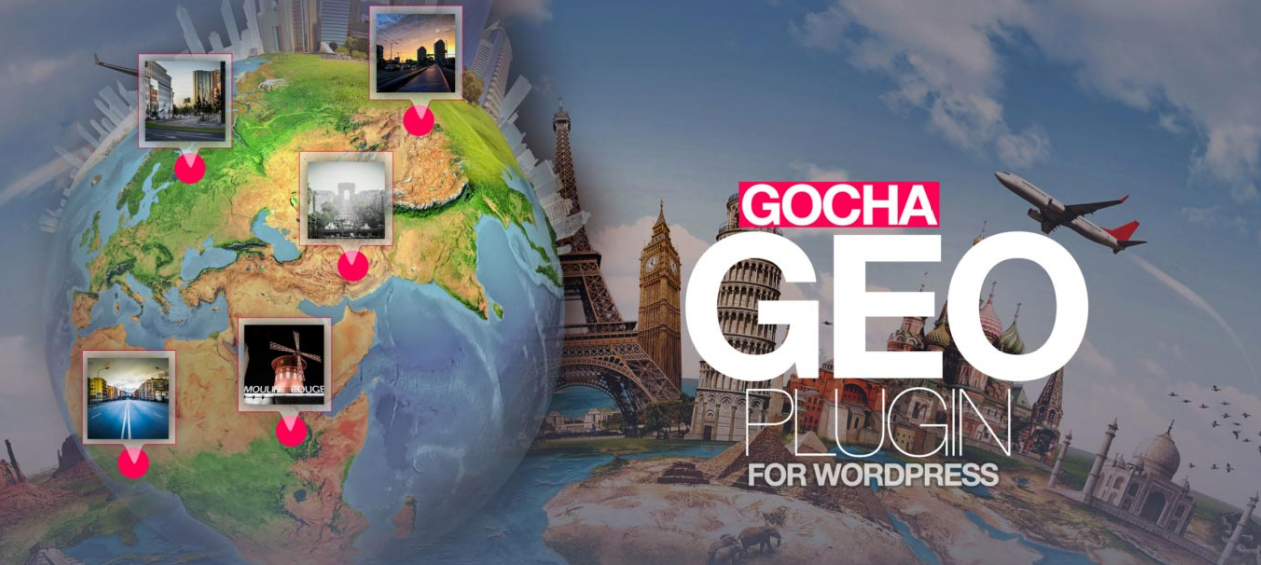 WP Repository is full of a lot of handy plugins that can add to your website's functionality when it comes to user experience. One such plugin is Gocha GEO Targeting. It lets you establish the correlations inside the maps and aids you with the facility to link maps with your photos. The localization has become too much easy after the launch of this plugin. Let's explore every intricate detail about the plugin.
Gocha GEO Targeting – A Brief Knowhow
Gocha GEO Targeting is an awesome WordPress plugin that is packed a range of mapping features. It can add a great bit of functionality to the Google Maps. Though Google Maps lets you to add maps to your WP website, but you cannot do much than adding the basic pins. The Gocha GEO Targeting has revolutionized the way for adding the Google Maps to your WP blog.

Top Features of Gocha GEO Targeting
This plugin comes backed with wide functionality and range of features. It provides you with three different modes to work with – Simple, Gallery, and Advanced Mode. Here are some of the best features provided by this plugin to all its users.
General Features
• Customization of popups, maps, and global parameters
• Visual Composer support
• Personalized Map pins
• Responsive Layout
• Built-in Geodata Detection, Marker Clustering, TinyMCE support
• Language Pot file & much more.
Simple Mode Features
• Geolocation popup for the images
• Configurable icons that trigger the popup
• Images get equipped with map
• Automatic implementation of for the images along with geolocation
• Show routes by connecting different points on map etc
Gallery Mode Features
• Showcase the photos along with map
• the display can be customized
• Supports slider-like auto-animation
• Custom post types support etc.
Advanced Mode Features
• Display the maps with ease on your post
• Have the list of all entries correlating with the map
• Add geolocation to the post and add custom linking styles
• Create and connect different points on the map for showcasing the routes
• Custom Post types support etc.
This is just the glimpse of features provided by the Gocha GEO Targeting plugin. You can get to know about few more features once you start using it.
The Setup
Once you have installed this plugin on your WordPress website, you just need to configure few settings and start adding the maps into the posts.
• Go to 'Tool' on your WordPress dashboard and click on 'Gocha GEO' to open the settings page.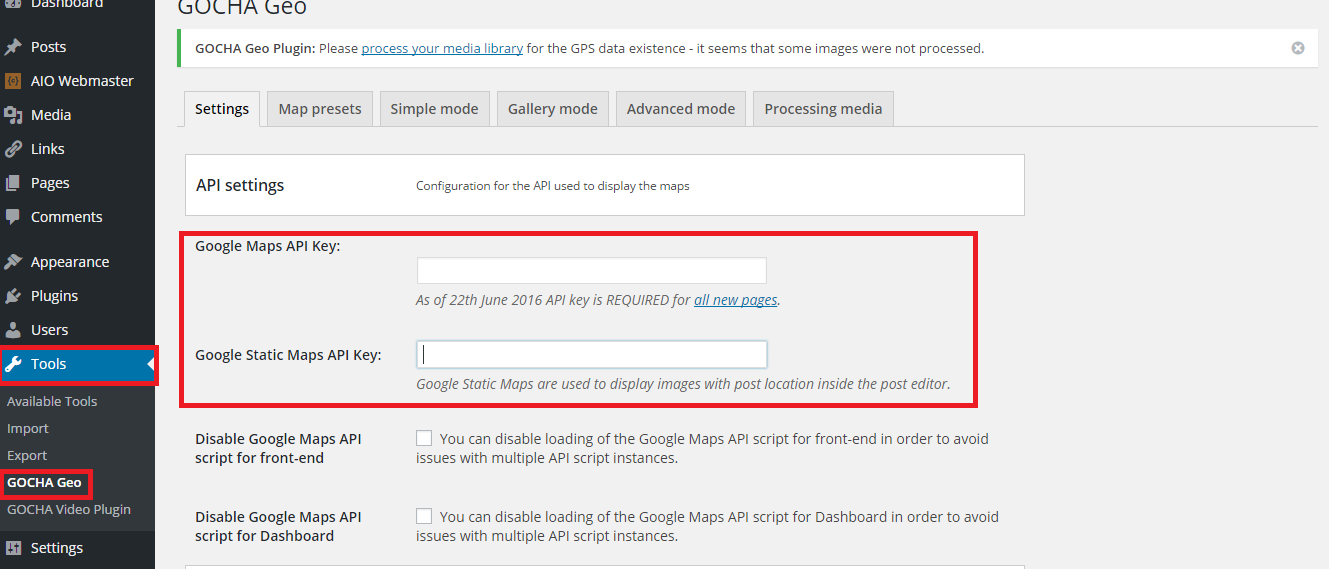 • Here you need to enter the API keys for the Google Maps and Google Static Maps, show that you can display them on your post.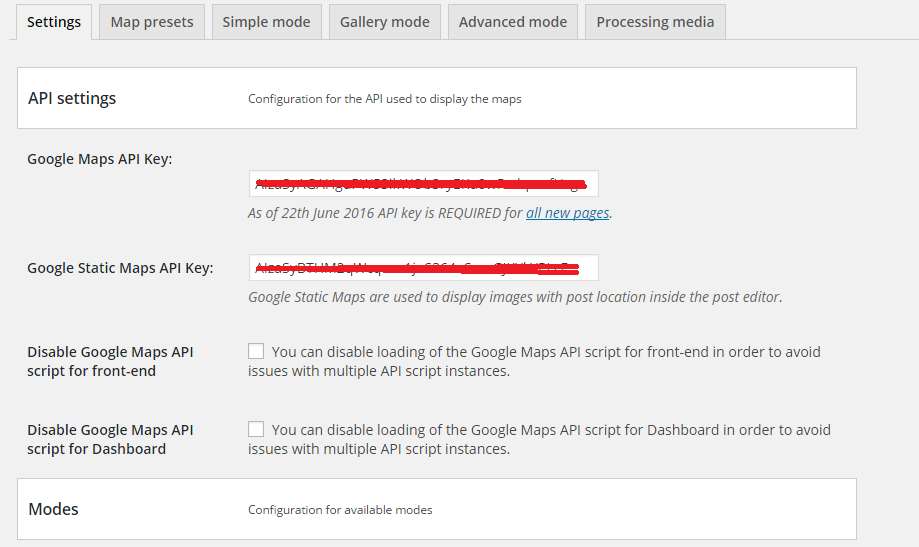 • Once you have entered the API key, you can scroll through other settings and manage them according to your needs. Click on 'Save' button below after everything has been done.
The Gallery Mode
• Open any old post or add new post to your WordPress website for adding a map to it.

• You can see that three different modes are available. You need to choose 'Gallery Mode'.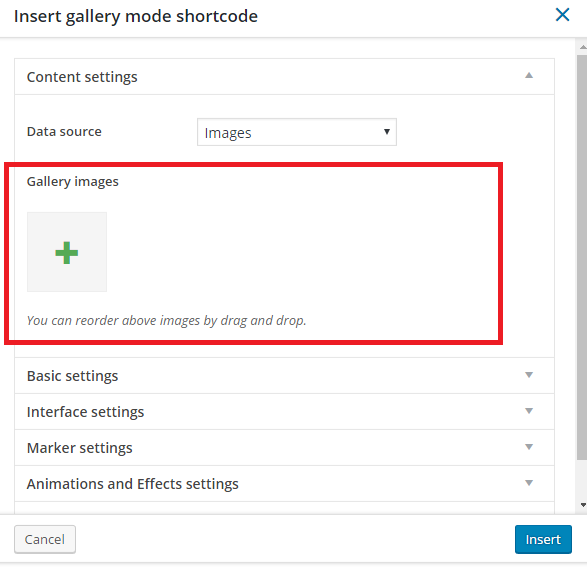 • Add images that you wish to be added to the post.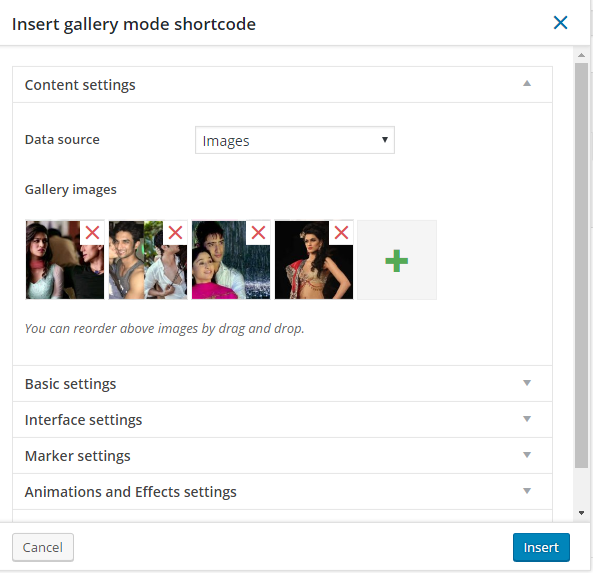 • The images you have added can also be reordered with simple drag & drop. Proceed with Content Settings after adding the images. Here you can configure how the gallery map will relate to one another.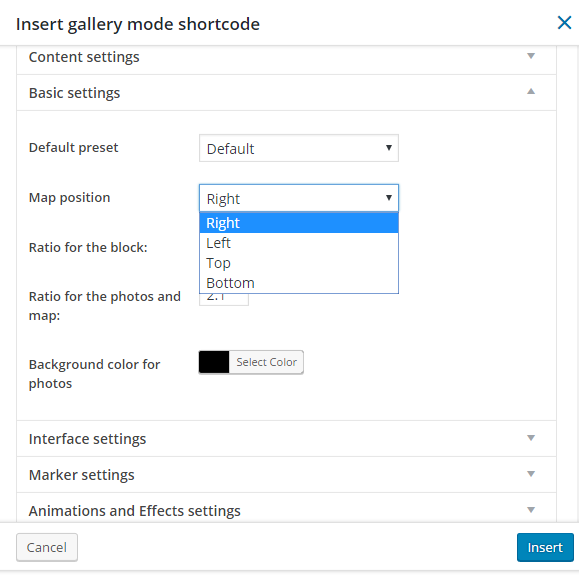 • Now configure the Interface Settings to enhance the look of your map.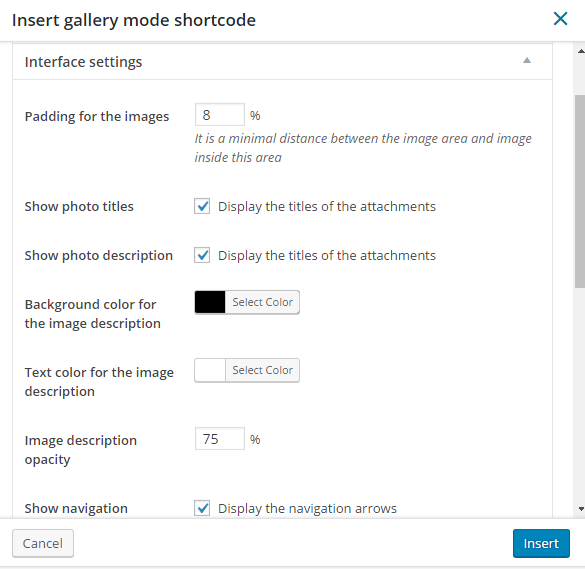 • The Marker Settings will help you decide how the pins will look.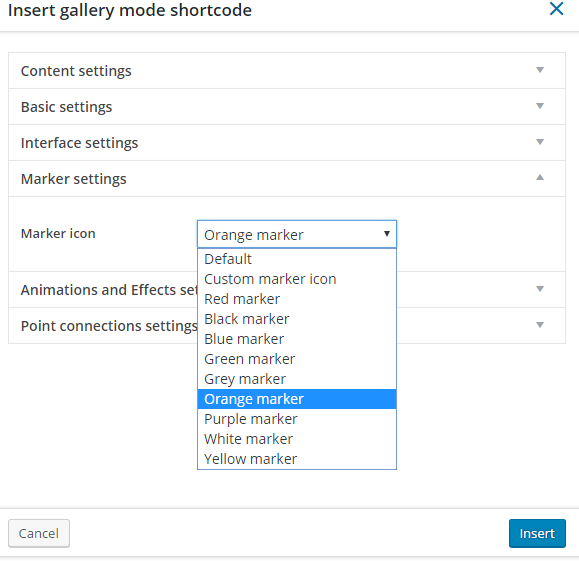 • The Animation & Effects Settings will help you decide how your gallery will move. The animation can also be turned off by setting it to '0'.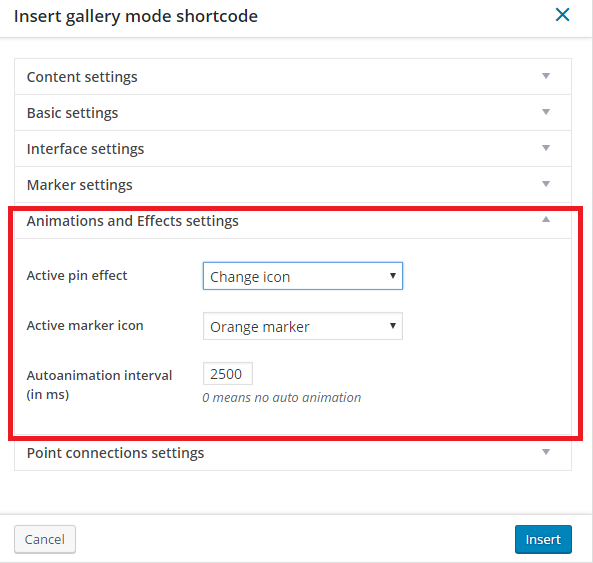 • The Points Connection settings let you choose whether you wish to connect the location points into a unified route.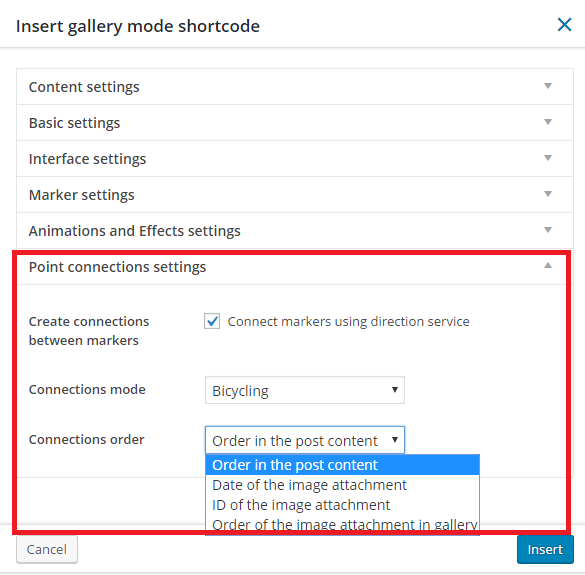 • Once everything has been done, click on 'Insert' button. A code will be pasted to the post. You can now 'Save' or 'Publish' your post. A map will be created inside your post.
This is how Gocha GEO Targeting plugin works in the 'Gallery Mode'. Yu can utilize the other two modes as well according to your requirements.
Pricing
The plugin will cost you just $39. You will get additional 6 months free support on purchasing it. This support can be extended to 12 months by paying $13.13 more. The choice is completely yours.

Pros
• A range of options is available with you to modify the Google Maps.
• Offers three different modes of use.
• The images can also be connected with the maps.
Cons
• A complicated plugin for the beginners.
Final Verdict

Gocha GEO Targeting is one of the revolutionary plugin to add immense functionality to the Google Maps and bring a nice feel to your WP website. Though it is not a free plugin, but it is really worth buying for the rich-mapping features it provides to the users. Go for it now!