Investing is no game of chance; it requires strategy, insight, and the right tools. As a tech-savvy investor, you're searching for the most effective, intuitive, and powerful tools to help you succeed in the dynamic world of trading.
You recognize the transformative impact of technology on trading, and you're ready to leverage it. But with numerous tools available, it can be challenging to determine which trading tools are truly worth your time and resources.
Well, this post guides you through seven indispensable trading tools that can reshape your investing journey, optimize your decisions, and boost your financial performance. So let's delve in and explore these digital gems that will help you navigate the turbulent yet exciting waters of investment.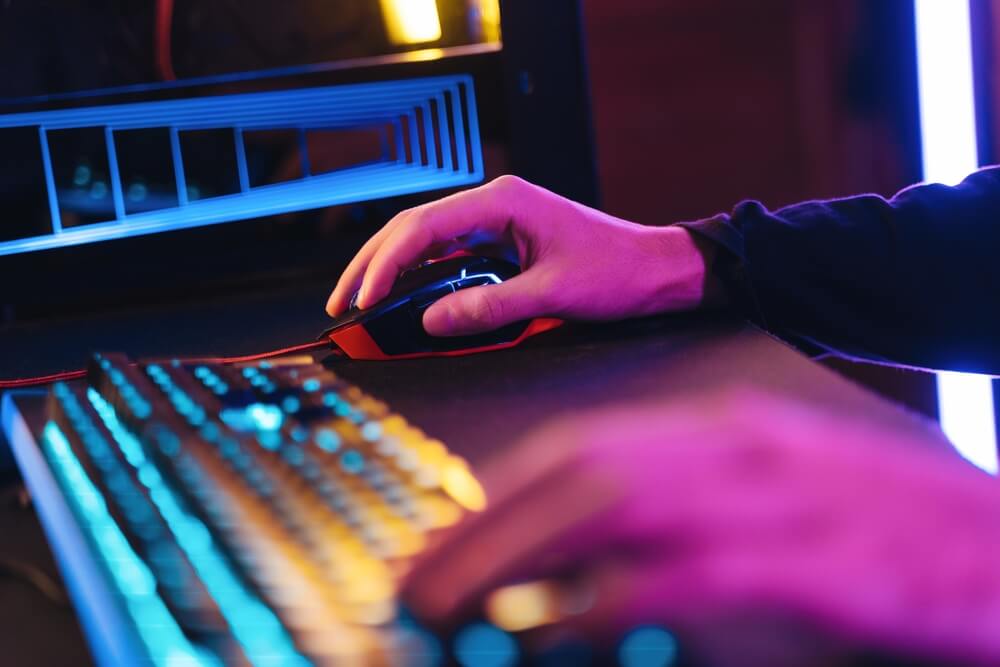 Trade Ideas
Trade Ideas is an innovative tool that harnesses the power of AI to optimize your trading strategies. This software doesn't just offer real-time data; it interprets it, identifying potential trading opportunities based on your selected criteria.
And when it comes to customization, Trade Ideas is unparalleled. To align with your risk tolerance, preferred sectors, and investment goals, you can fine-tune its AI engine, aptly named Holly.
If you need an in-depth look at this tool, go through our Trade Ideas review for more comprehensive insights. The advanced features may seem overwhelming initially, but they translate into a powerful trading ally once you get the hang of them.
Bloomberg Terminal
There's a reason Bloomberg Terminal is considered a gold standard in the financial world. It offers unparalleled access to real-time financial data, news feeds, trading tools, and communication with other Bloomberg Terminal users.
It's more than just software—a comprehensive trading environment. Its cutting-edge analytics and data filters empower you to dissect market trends and formulate solid investment strategies.
While its high cost may not be feasible for all traders, its extensive features offer significant value for serious investors.
MetaTrader 4/5
If you're heavily into Forex, futures, or CFDs, you'd be hard-pressed to find a provider more reliable than MetaTrader.
This trusted software provides a robust trading system to access on your mobile or through automated trades. Its latest version, MetaTrader 5, even includes stock trading capabilities. What sets MetaTrader apart is its proprietary MQL4/5 language.
It lets you create your trading algorithms and indicators, which gives you more control over your trading strategy. So, when crafting a bespoke trading plan, MetaTrader becomes an invaluable tool.
E*TRADE
Looking for a trading platform that molds to your investing style? ETRADE could be your perfect match. It's flexible, offering do-it-yourself and managed portfolios to cater to your comfort level.
You'll have access to a wealth of research tools, real-time quotes, and even a live Bloomberg TV stream on ETRADE Web, Power ETRADE, and ETRADE Pro.
For the frequent traders among you, you're sure to appreciate the detailed charting options and risk analysis tools ETRADE brings. In a nutshell, ETRADE helps streamline your trading process, making it efficient and insightful.
Interactive Brokers
Imagine a trading platform specifically built for active, advanced traders. That's Interactive Brokers for you. It offers a hefty variety of investment options, including stocks, options, futures, and forex. But it doesn't just stop at variety.
The platform is laden with potent charting capabilities, a wealth of historical data, and a suite of tools aimed at detailed analysis. In addition, its unique feature, paper trading, also lets you practice your trading chops without risking a dime of your hard-earned capital.
Finviz
If you're a fan of visually digestible market data, Finviz, short for Financial Visualizations, will captivate you.
This browser-based platform makes understanding the financial markets a cinch by presenting the data in visually striking and easily understandable formats. In addition, it's packed with tools like stock screeners, insider trading intel, futures and forex data, and more.
Novices will find the platform user-friendly, easing their financial markets' learning curve. And for those wanting a little extra, the paid Elite version serves up real-time data, advanced charting tools, and priority email support.
Edgewonk
Edgewonk is a trading journal with a difference. It doesn't merely record your trades; it also provides analytics to help you understand your trading behavior and patterns. In addition, as it supports all markets, you can record your forex, futures, stock, or spread betting trades.
This tool also offers simulator features that help traders identify their strengths and weaknesses, allowing you to understand and improve your trading style. For a more detailed look, you should read our Edgewonk review.
Conclusion
And there you have it. Seven key trading tools every tech-savvy investor should consider.
Remember, trading isn't a one-size-fits-all game, so finding the right mix of tools for you is crucial. You want your tools to reflect your trading style, your level of expertise, and your financial goals.
Remember that success doesn't come overnight – stay patient, keep learning, and don't hesitate to experiment with new tools. Besides, you're in this for the long haul.